These Lemon Coconut Cupcakes are from scratch and filled with sweet lemon curd. Topped with a creamy lemon frosting and shredded coconut, your family will beg for the recipe on Easter!
If you love coconut cake, these cupcakes should be high on your baking list. Of course our lemon coconut cake is equally delish!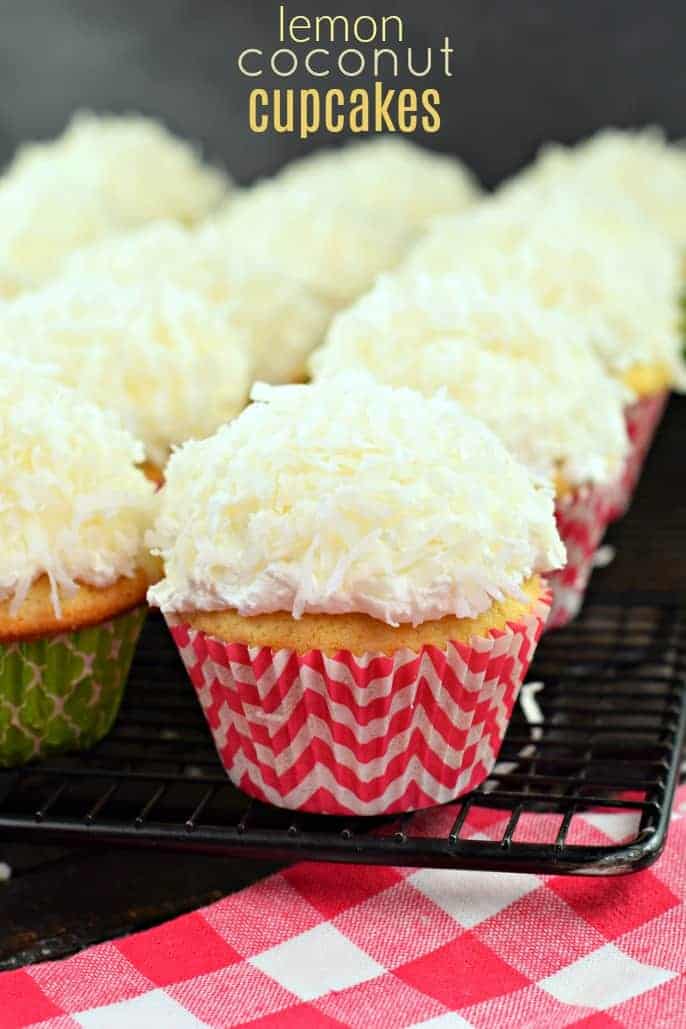 Why This Recipe is Best
These beautiful cupcakes have a surprise sweet lemon curd filling in the middle, a smooth and creamy lemon frosting and are covered in shredded coconut. What's not to love?!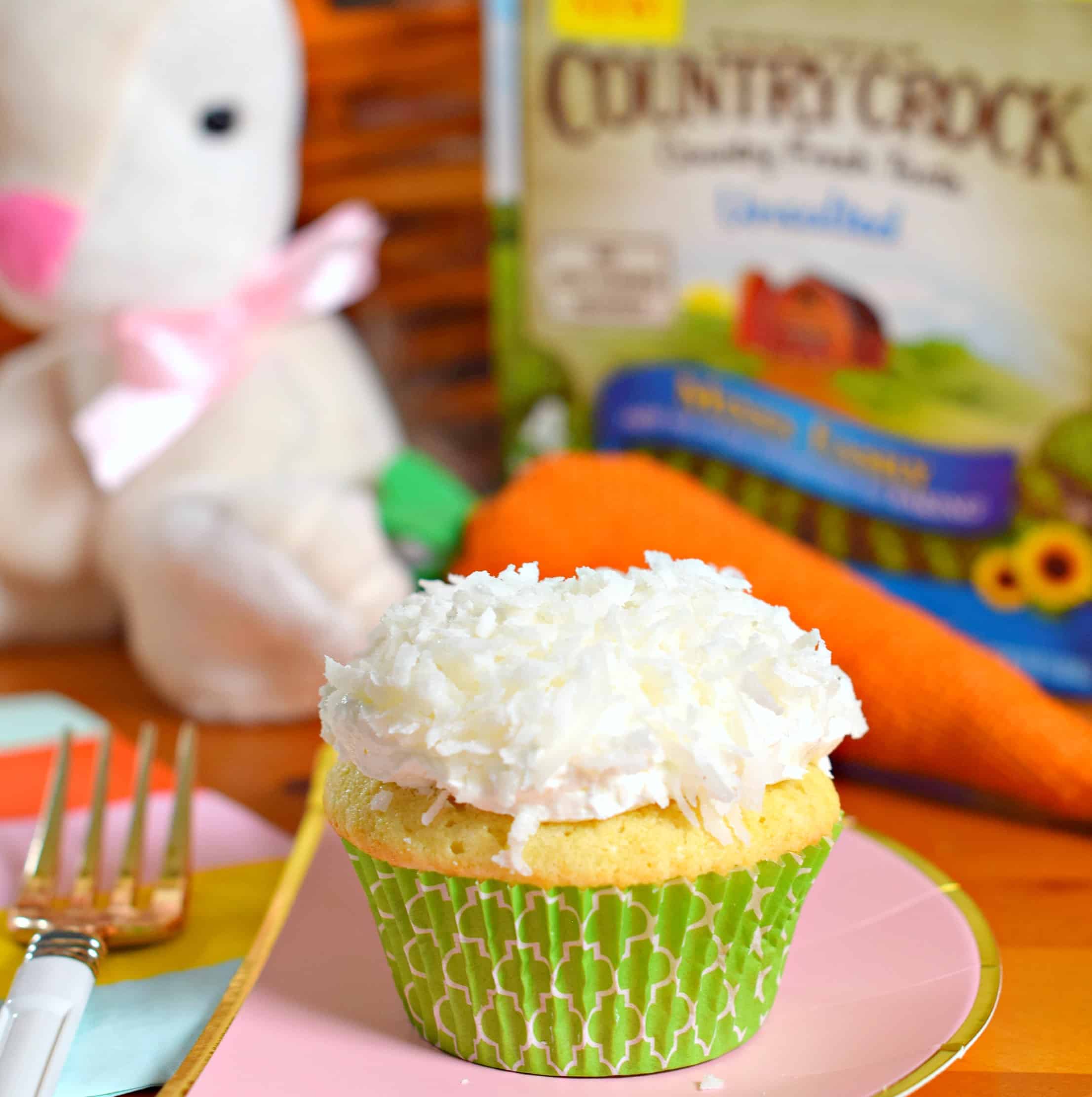 Ingredient Notes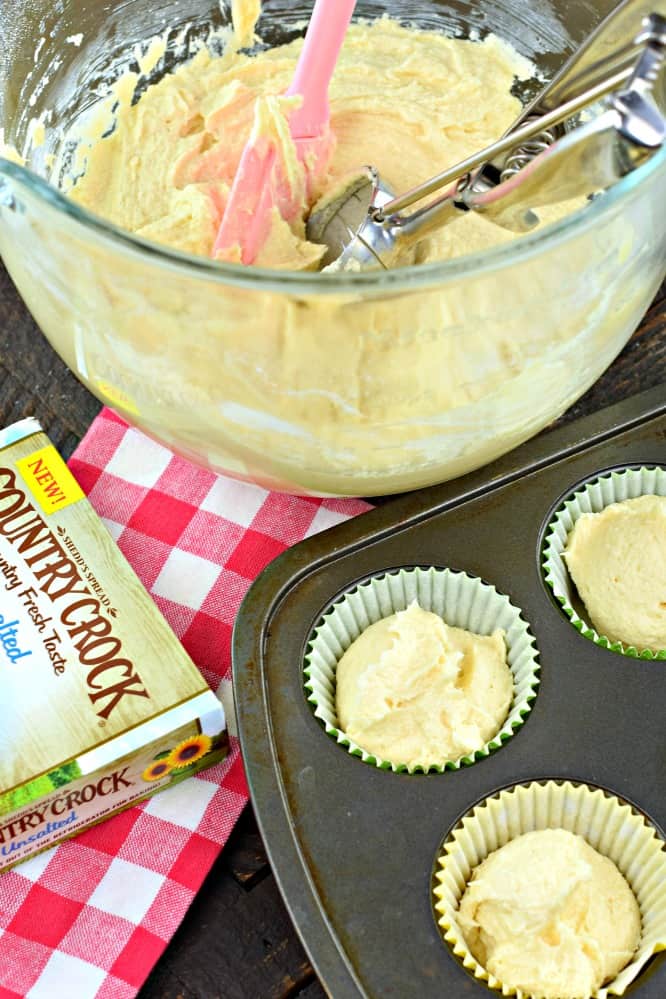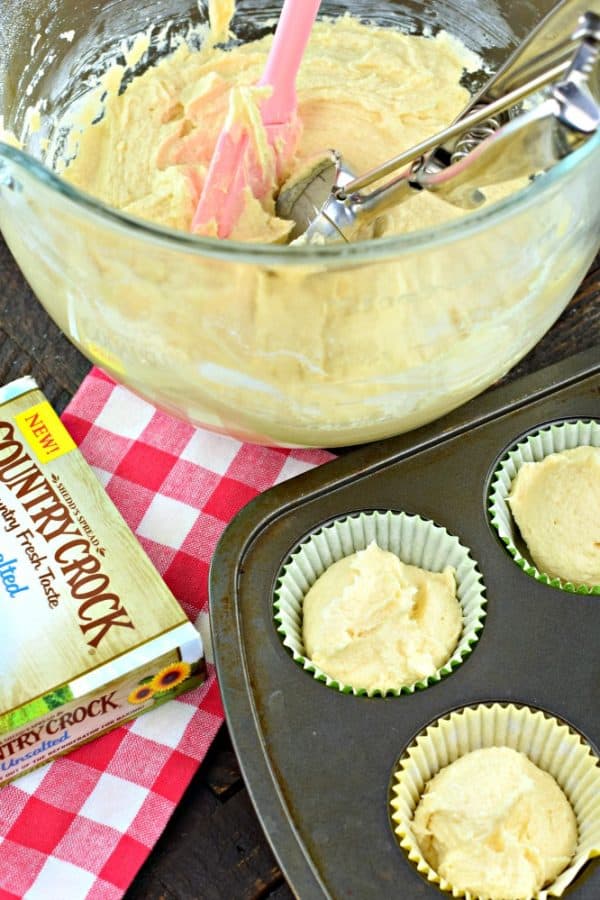 Easy Instructions
STEP 1. Mix the dry ingredients. Combine the sugar, cake flour, baking soda, baking powder and salt. Add in the butter and mix until well blended.
STEP 2. Mix and add the wet ingredients. Whisk together the eggs, ricotta cheese, vanilla and milk. Add the egg mixture to the flour mixture and beat on medium until smooth and combined.
STEP 3. Bake and cool the cupcakes. Fill cupcake liners about ⅔ full. Bake for 18-20 minutes and remove to a cooling rack to cool completely before adding the lemon curd and frosting.
STEP 4. Add the lemon curd filling. Cut out a small circle/cylinder shape from the middle of each cupcake and fill with 1 Tablespoon of lemon curd. Replace the cupcake cylinder.
STEP 5. Add the frosting and coconut. Make the frosting and spread evenly over the top of each cupcake. Immediately press the coconut into the frosting, gently, to adhere.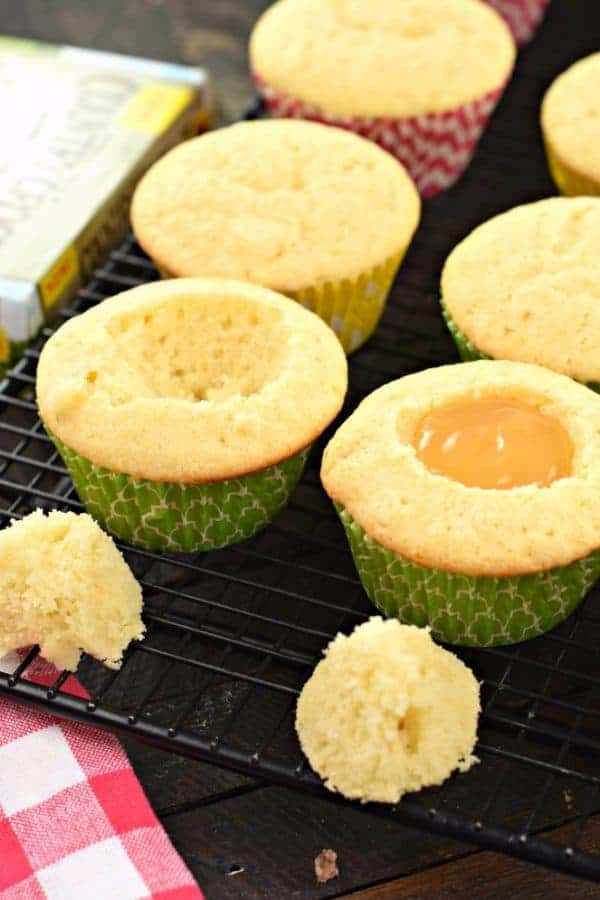 Tips and Tricks

Recipe FAQs
How do I tell when the cupcakes are done?
Some people swear by the toothpick test, but I prefer to touch the tops of the cupcakes. If it bounces right back, the cupcakes are done. If it stays indented, they need a little longer.
How do I store lemon coconut cupcakes?
These cupcakes can be stored in a covered container in the refrigerator for up to 4 days.
Can I freeze cupcakes?
Yes! You can freeze the cupcakes before or after adding the lemon curd and the frosting, for up to 3 months. If freezing with frosting, place on baking tray and freeze for 30 minutes. Slide partially frozen cupcakes into an airtight container. Thaw in the refrigerator overnight.
More Easy Dessert Recipes