Delicious, moist Lemon Bread with a sweet glaze. Better than Starbucks!!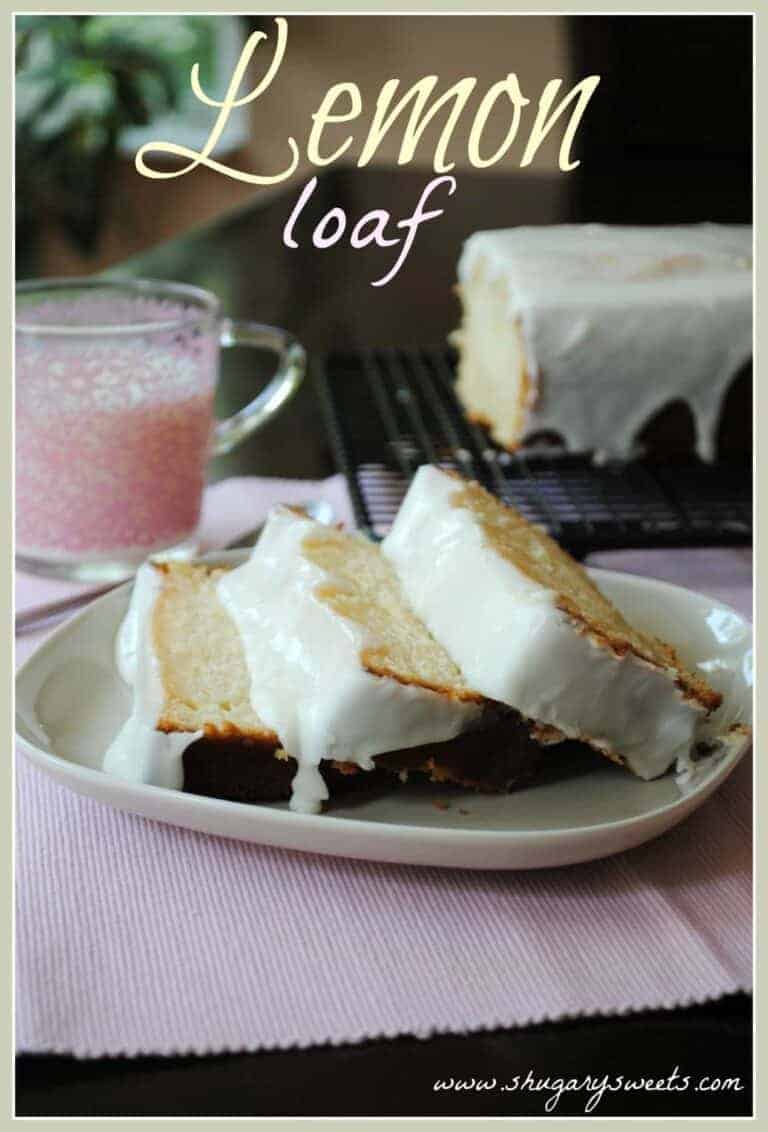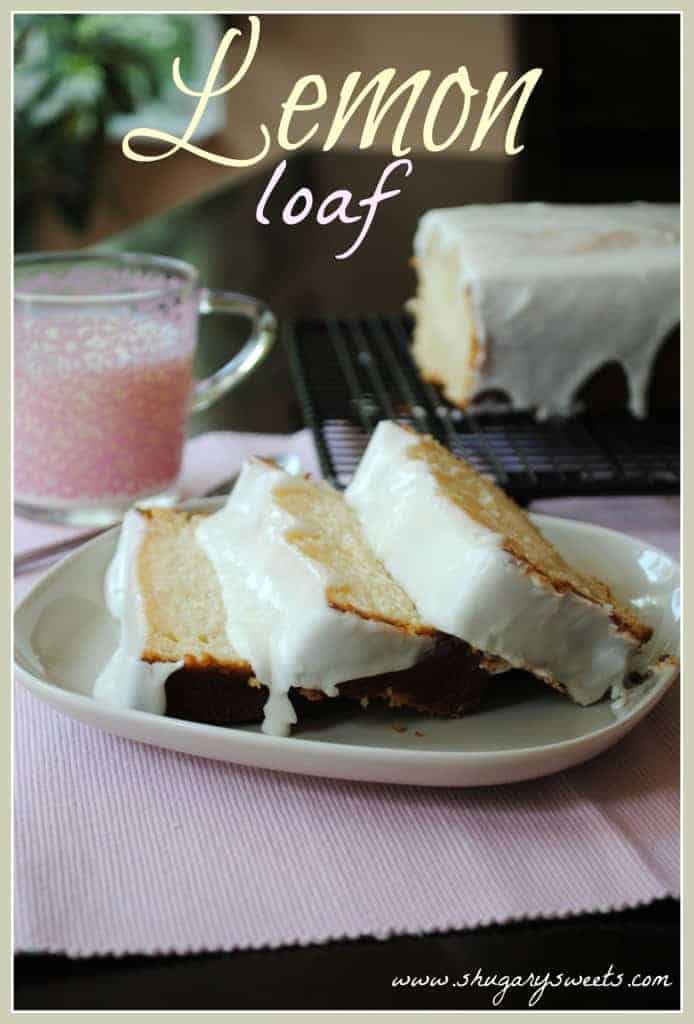 How pretty is this bread?
This fall I am leading a Bible study here at my house and I can't wait to have women come to my home, study the Bible, and fill up on my sweet treats!
This bread will most likely be going on the rotation, it's the perfect sweet quick bread that goes well with coffee, milk, tea and laughter!
I like cutting my slices extra thick, and I get about 10 slices per loaf. Then I proceed to eat half of them.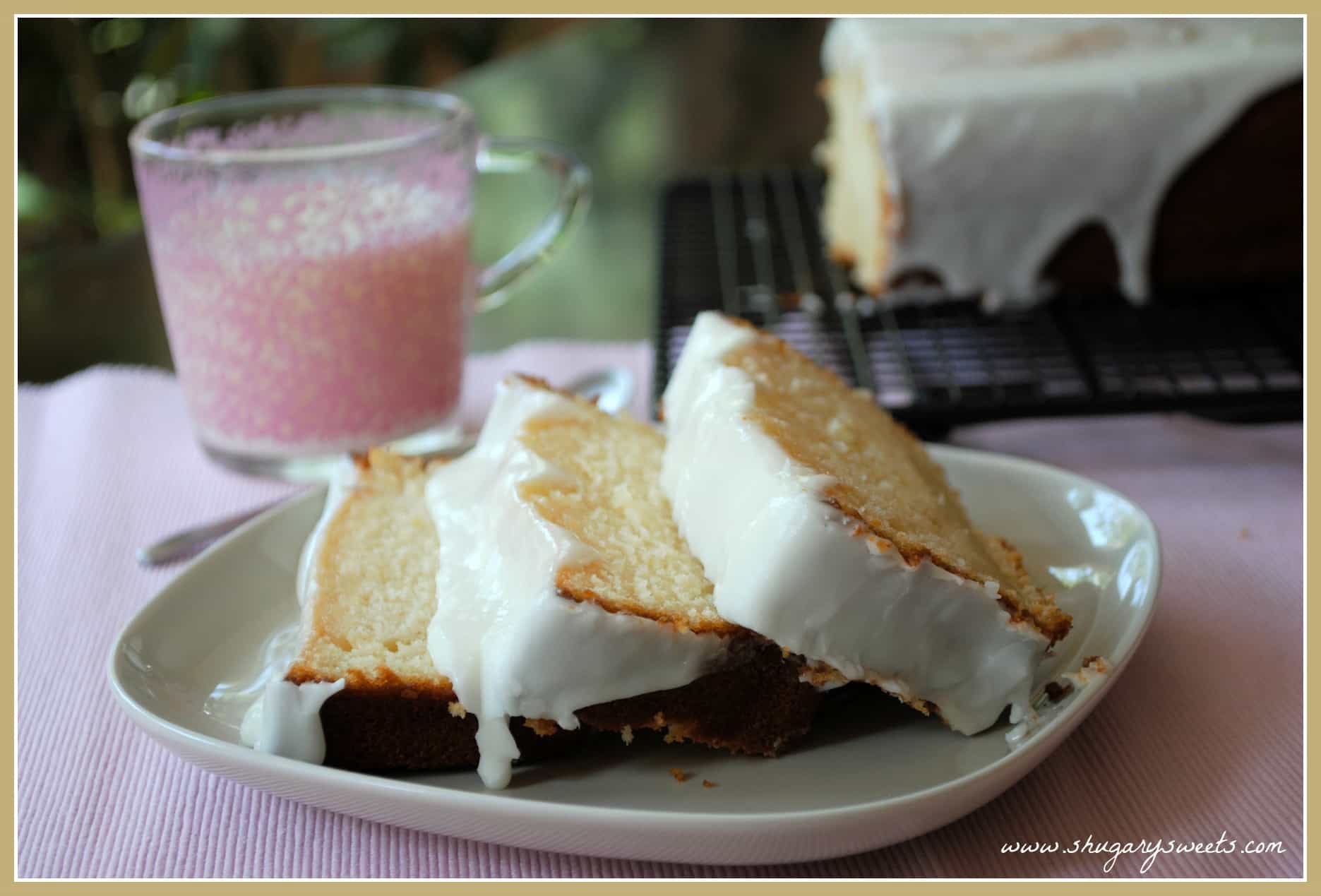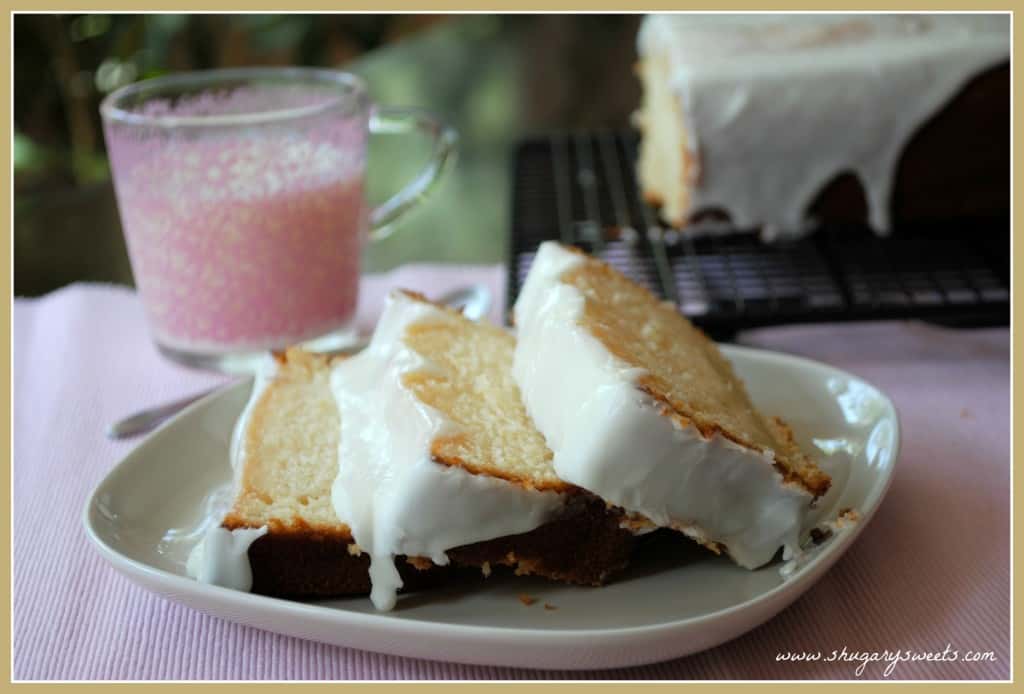 Like this Lemon Loaf recipe? Try these other similar treats….
Lemon Loaf
Ingredients
For the Loaf:
1/2 cup butter, softened
1 1/2 cup all purpose flour
1/2 tsp kosher salt
1/2 tsp baking soda
1 cup granulated sugar
3 eggs
1 cup sour cream
5 lemons, zested and juiced, divided
For the Simple Syrup:
1/4 cup granulated sugar
1/4 cup reserved lemon juice (from fresh lemons above)
For the Glaze:
1 1/2 cup powdered sugar
2 Tbsp reserved lemon juice (from fresh lemons above)
2 Tbsp heavy cream
Instructions
Zest and juice all five lemons. Set aside.
In medium bowl, mix flour, salt and baking soda together. Set aside.
In a large mixing bowl, beat butter with sugar until fluffy (about 2 minutes). Add eggs one at a time, beating until fully incorporated. Beat in lemon zest and 1/4 cup lemon juice (about two lemons worth of juice). Beat in flour mixture and sour cream alternatively until fully combined. Pour into a 9"x5" loaf pan that has been coated with baking spray (I line the bottom of mine with parchment paper as well, as an extra precaution).
Bake in a 350 degree oven for 65-70 minutes. Cover with foil during the last twenty minutes to keep the top from browning too much.
Remove from oven and let sit in pan to cool about 15 minutes. Remove to wire rack.
To make simple syrup, whisk together 1/4 cup sugar and 1/4 cup lemon juice (juice of about 2 lemons). Heat in a saucepan on low until sugar is completely dissolved. Remove from heat.
Poke holes using a toothpick into the top of your warm loaf. Spoon simple syrup over the top of the bread slowly until all dissolved (this makes the bread so moist)! Allow to cool completely.
For the glaze, whisk together the powdered sugar, heavy cream and remaining lemon juice. Add more cream if necessary to get desired consistency. Pour over cooled loaf. Allow to set (about 15 minutes). Slice and enjoy. This bread is delicious after refrigerating as well!
Notes
**adapted from http://www.food.com/recipe/top-secret-recipes-version-of-starbucks-lemon-loaf-bytodd-wilbur-234704