Grab a bag of Pretzel Rings, some Hershey Kisses and make a quick batch of this delicious, easy candy! Perfect for any holiday.
You can use peppermint candy for Christmas. Or pumpkin flavored Hershey kisses for fall. ENJOY!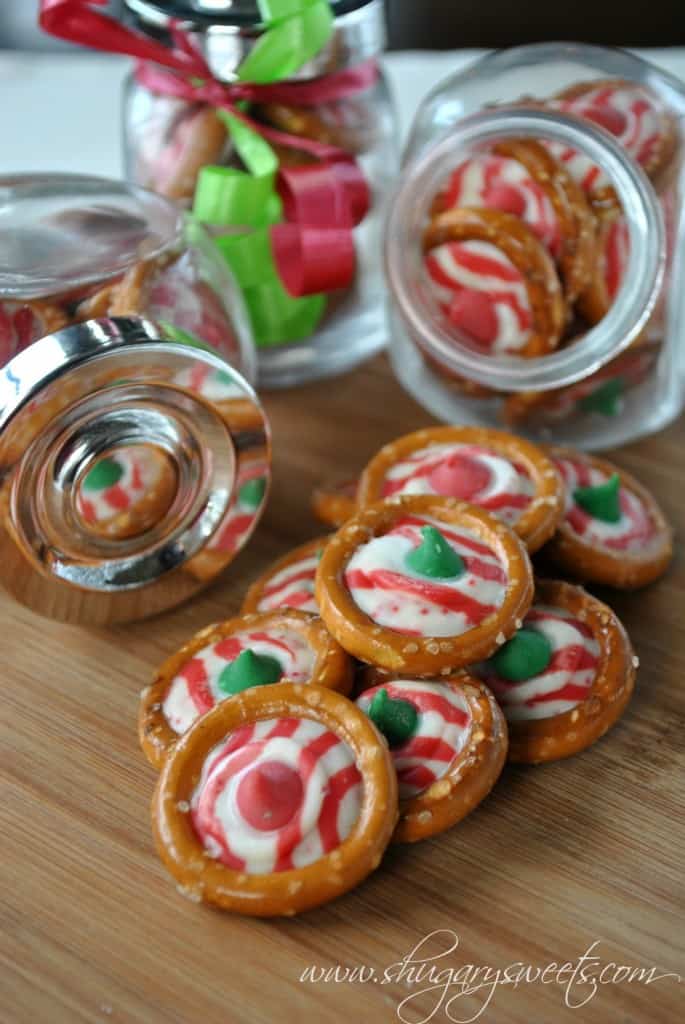 I don't know about you, but I'm always looking for simple ideas for gift giving around the holidays! There are many people in our lives that I am so grateful for, and I enjoy thanking each and every one of them with a gift! However, with four kids, that equates to a lot of teachers, Sunday School leaders, neighbors, friends, etc!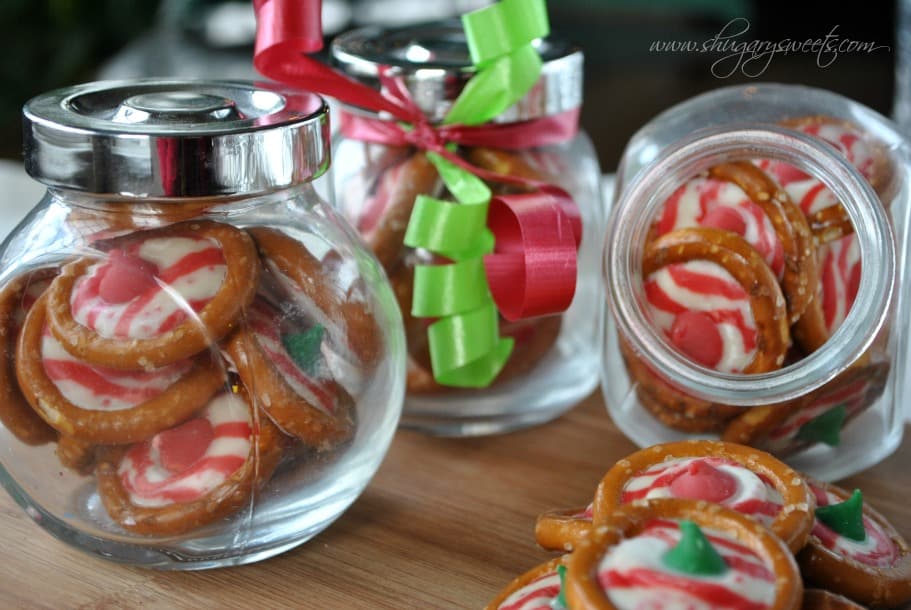 One thing I love to do is make homemade treat jars! You can use any kind of jar on hand. Mason jars work great! I found this mini jars at IKEA several years ago (they still sell them) and use them to fill with candies, nuts, and other goodies!
These pretzel bites are even easy enough for children to help make!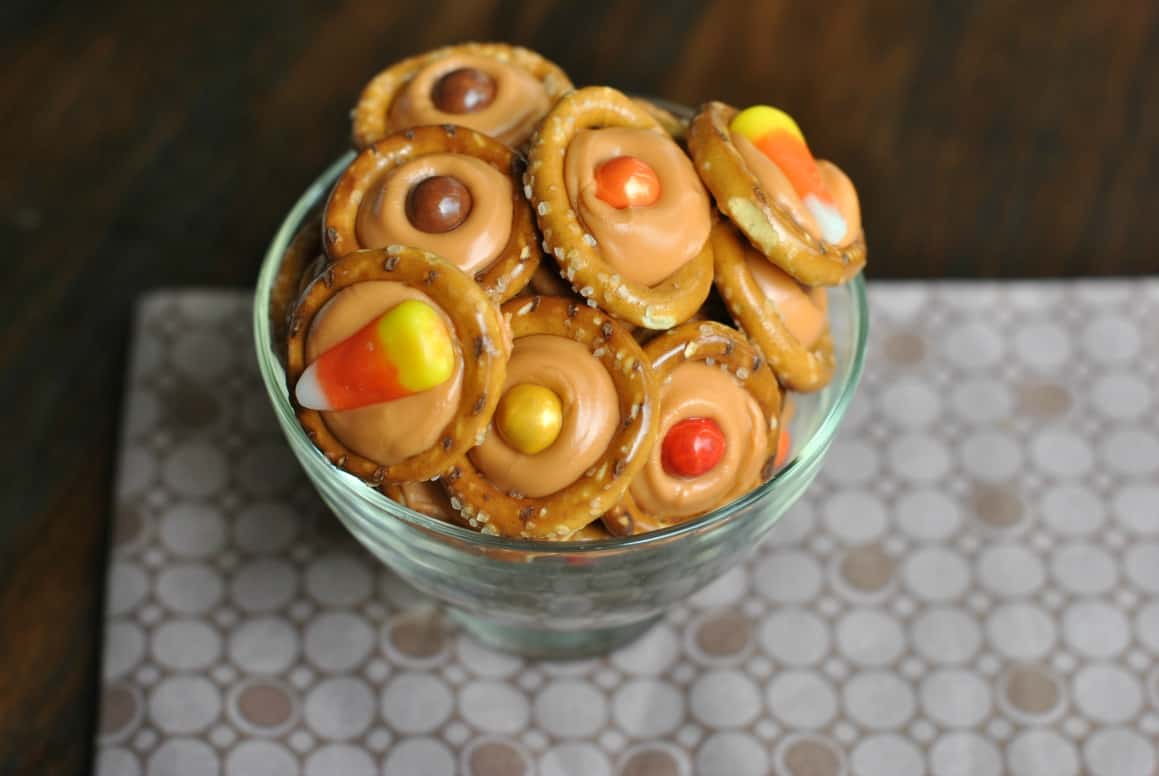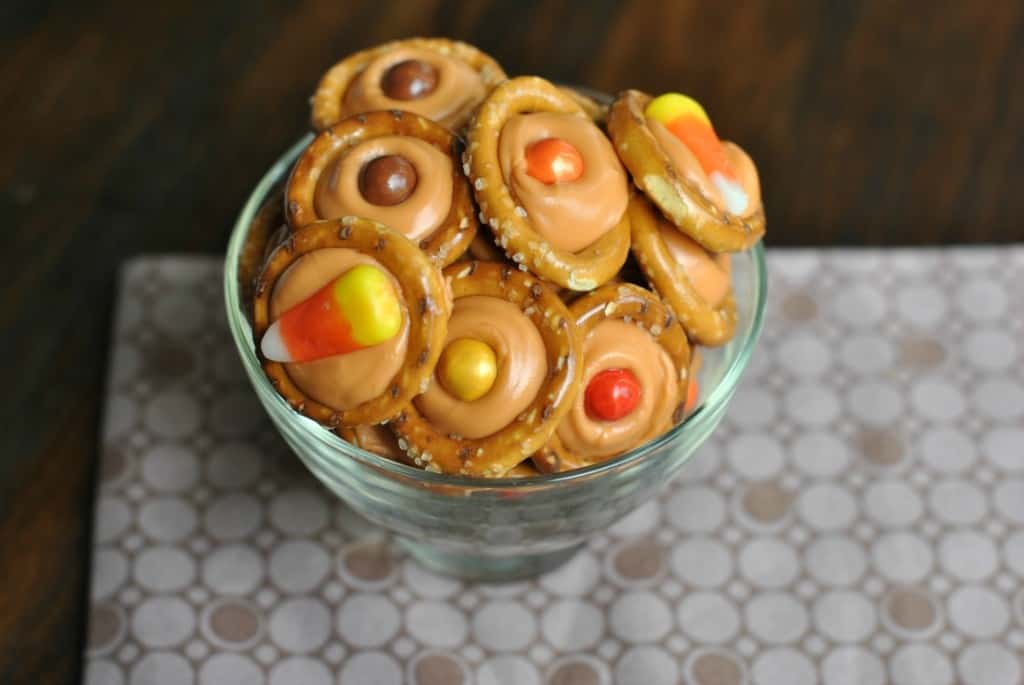 Want more gift ideas?
I'm not a very crafty person, but these burlap table runners are easy to make and fun to give! Just use a sharpie and some printed phrases to trace!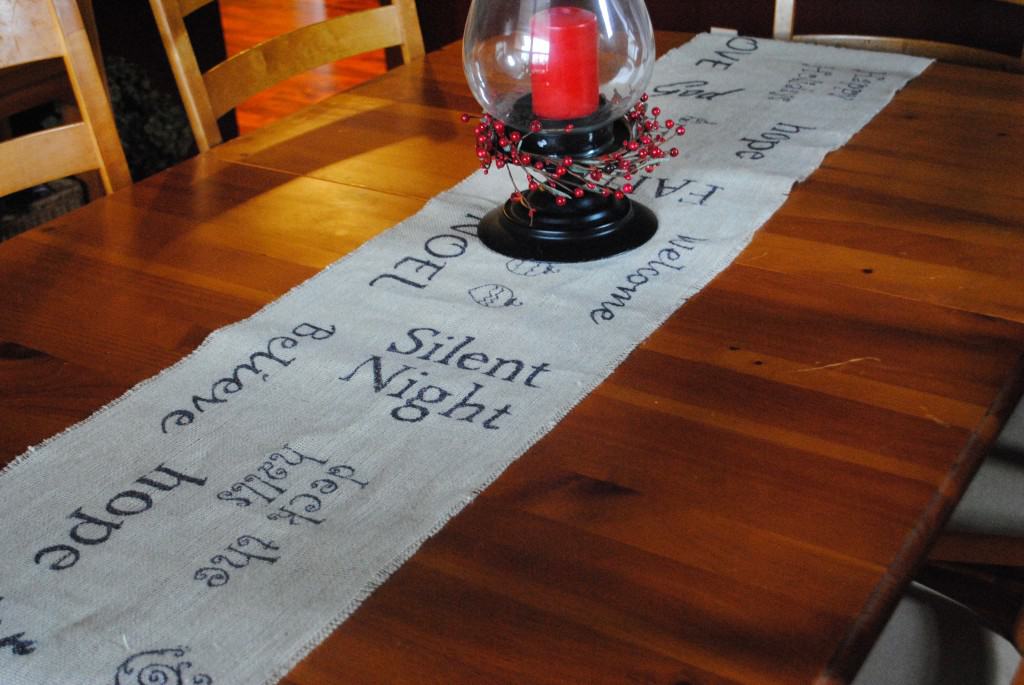 Or, if you like chocolate covered pretzels, wrap up some of these peppermint pretzels in some tissue and put in a gift bag for a neighbor!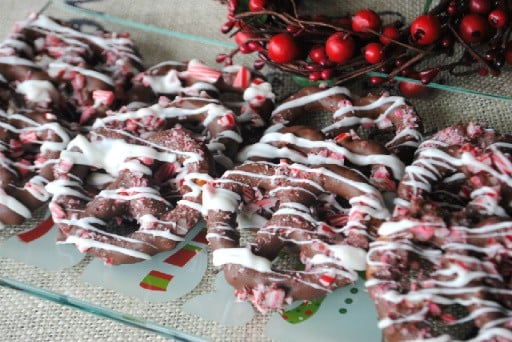 Truffles are always a delicious gift. Try filling a mason jar. Then top the jar with a cupcake liner and ribbon for a festive touch!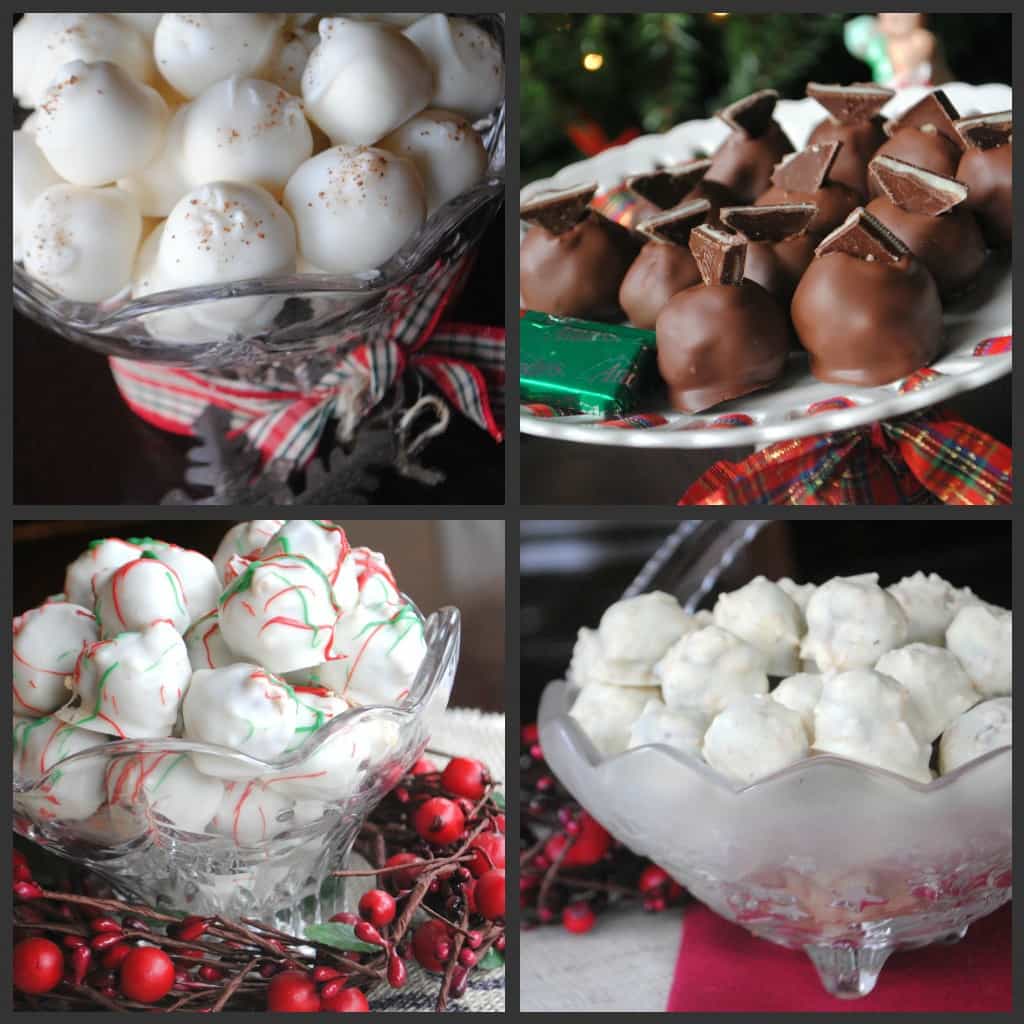 top left: Eggnog Truffles
top right: Andes Cookie Dough Truffles
bottom right: Trinidad Truffles
bottom left: Almond Truffles