Adding this sweet Cherry Almond Braid to your holidays is a delicious idea! Sweet yeast bread stuffed with cherries and almond glaze!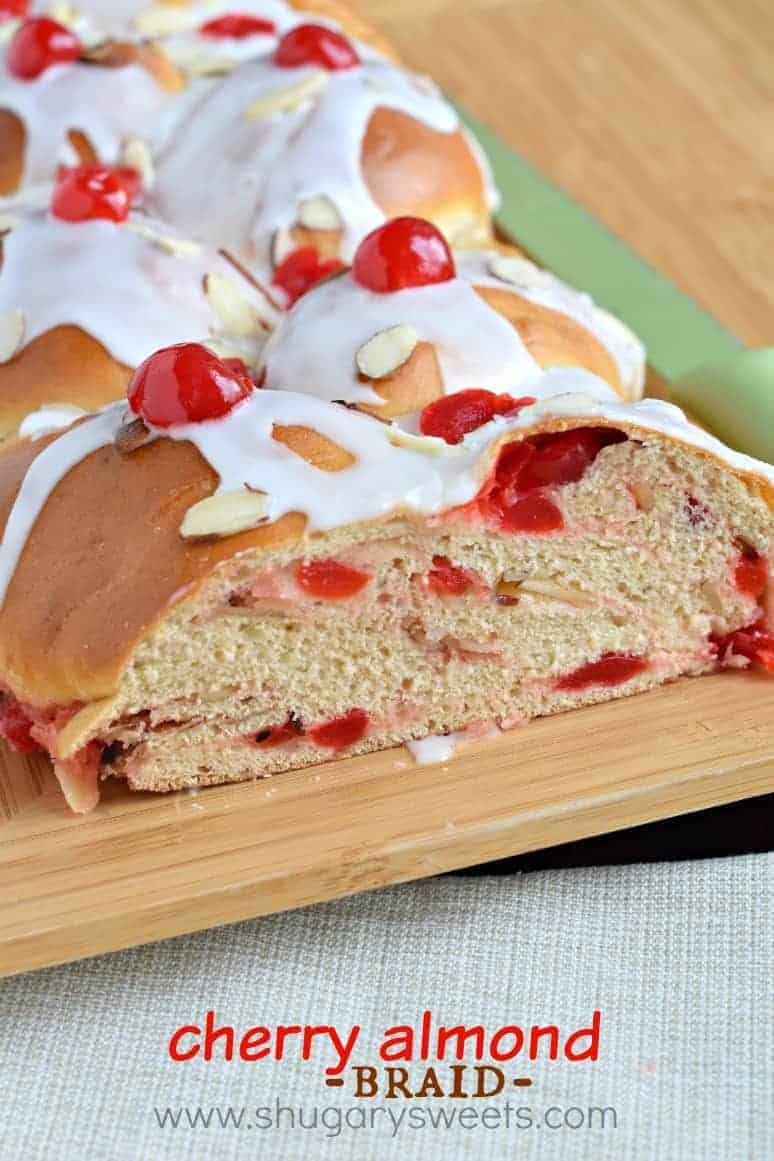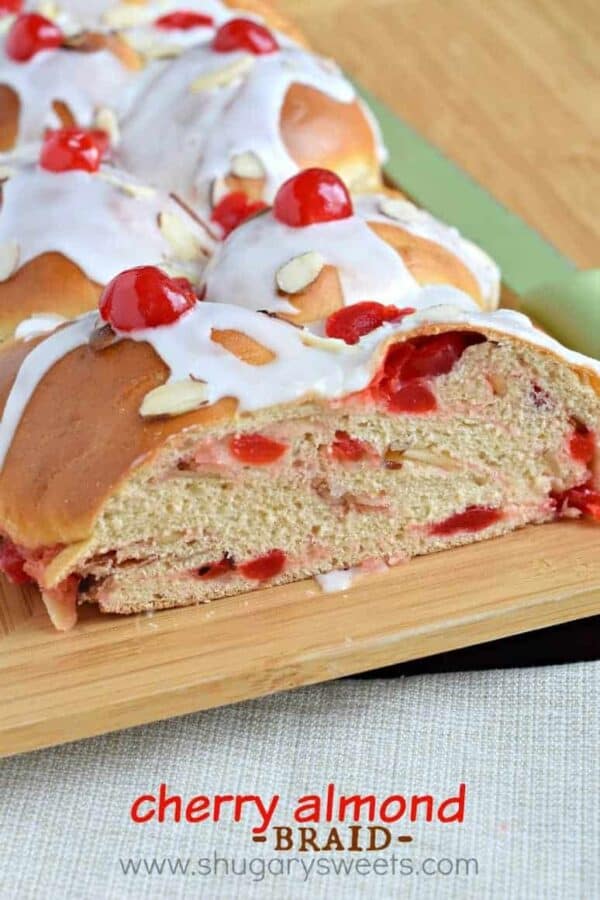 I love holiday traditions. And this is the time of year that families are starting to incorporate them into their daily life!
For example, my brother puts out his Christmas tree as early as possible (this year it was Halloween day). I enjoy listening to holiday music starting on November 1st.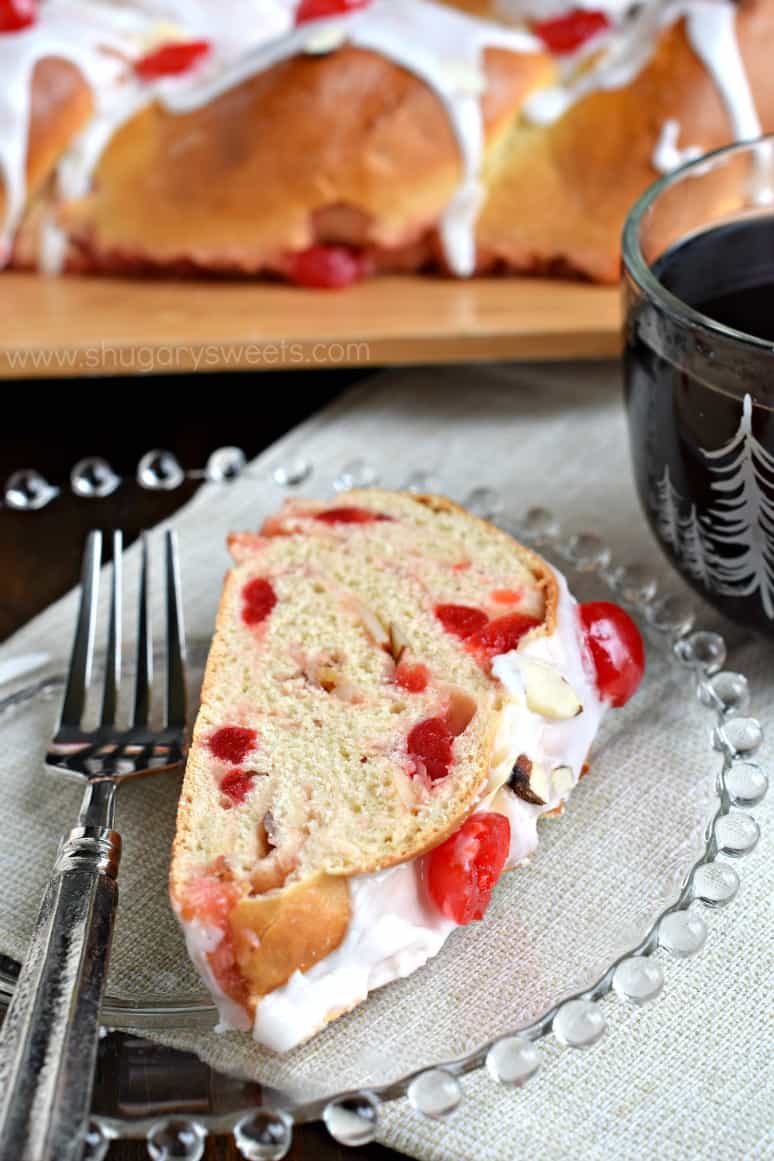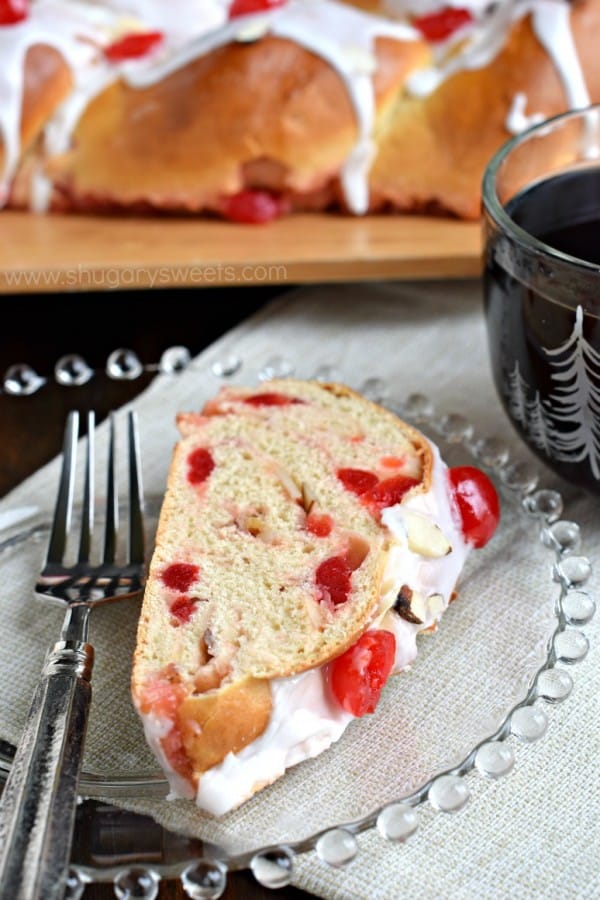 Growing up there was one family tradition that I loved for many, many reasons. On Christmas morning, after the gifts had been opened, my grandparents always came over to visit. They not only came and wanted to see everything we got from Santa, but they also brought us the most amazing breakfast. It was a candy cane shaped coffee cake. I have fond memories of that sweet braid, and of course the time spent showing my grandparents all my toys (even though their eyes glazed over as they couldn't fathom my excitement over a pink boombox)!
Every year on Christmas I think about that candy cane braid, and of course it's too late to bake one by that point. I must ask my grandma for the recipe ASAP! Until then, today's recipe for Cherry Almond Braid could totally be my NEW tradition. I could easily have shaped this into a candy cane shape prior to letting it rise and bake.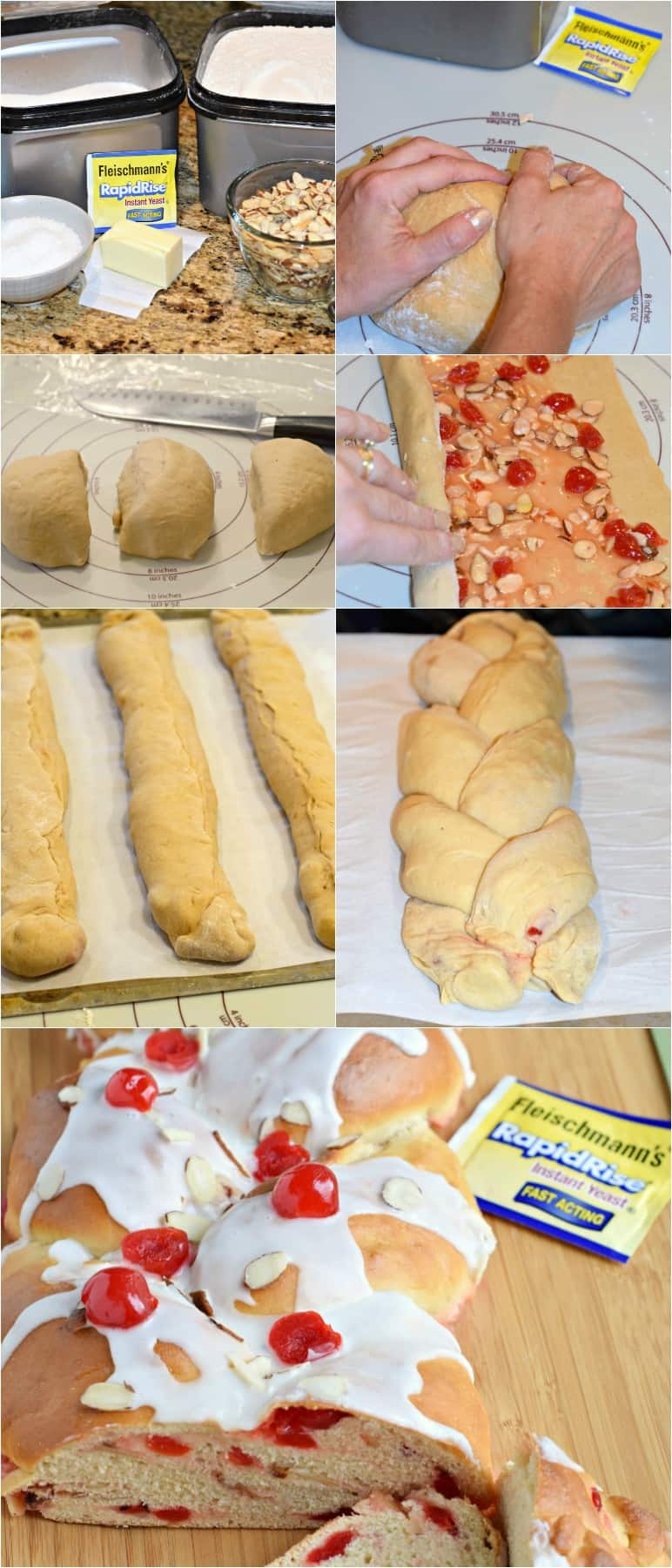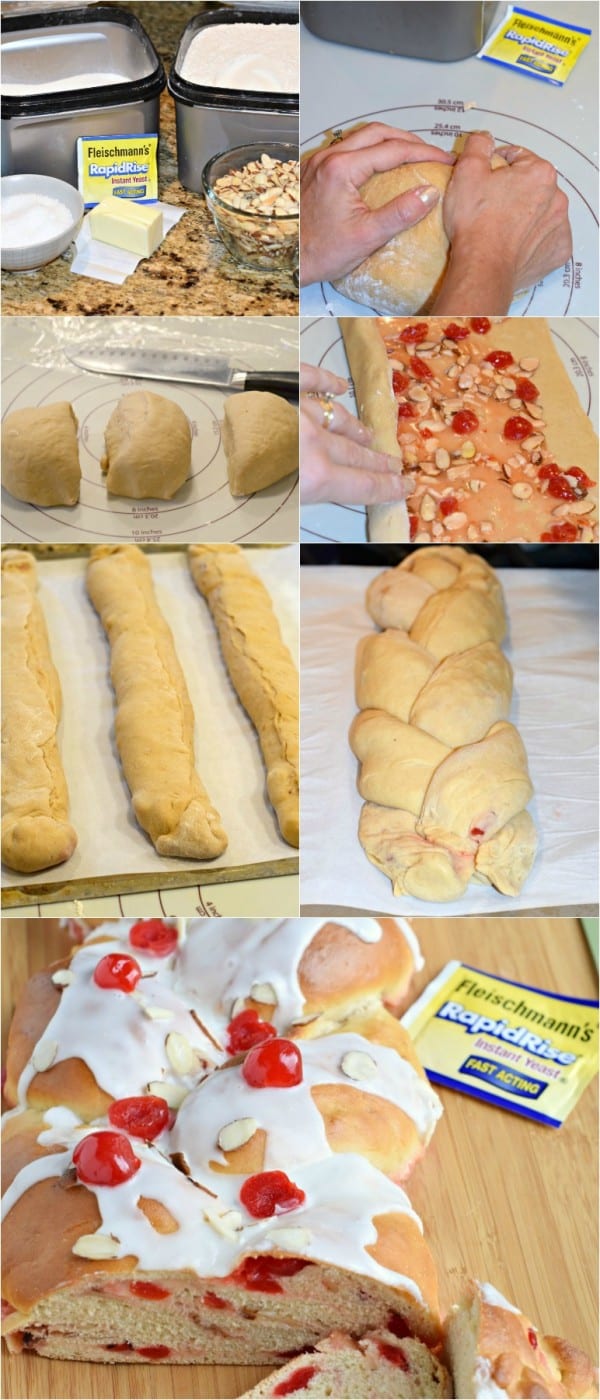 A few notes about making this braid:
Read the directions prior to assembling. Make sure you have time (this does need time to rise). And make sure you everything you need to make it. I like to put everything I need to make it on the counter, and put the ingredients away as I use them. If there's something left I know I messed up, haha!!
Use FRESH YEAST for this recipe. Don't let the use of yeast scare or intimidate you! Follow the directions below as written, and you will succeed. Which means, of course, your family and friends will all be able to enjoy this delicious braid!
Drain maraschino cherries and pat them dry on paper towels before using in the filling. This will help decrease the amount of excess liquid they add to the braid.
Use parchment paper!!! I can't stress this enough (hence the extra exclamation points). Not only does it help create a barrier from your bread to your pan to prevent sticking, but clean up is a breeze!
Recruit assistants for clean up. I lied, it's not a breeze. This recipe will make a mess of your kitchen. All worth it though, I promise. There is something to be said about a recipe that requires you to use your hands and mess up your kitchen. That's where the love comes from! Truly, my advice, is clean as you go. Then, when it's done baking, pour yourself a hot cup of coffee and enjoy a slice of this Cherry Almond Braid!
This holiday season, take the time to Bake a Little Extra! Give the gift of a sweet breakfast to family, neighbors, friends!