These Easy Almond Croissants are flaky and buttery and packed with a sweet almond filling and topping! You'll love how easy they are to make with crescent rolls, too!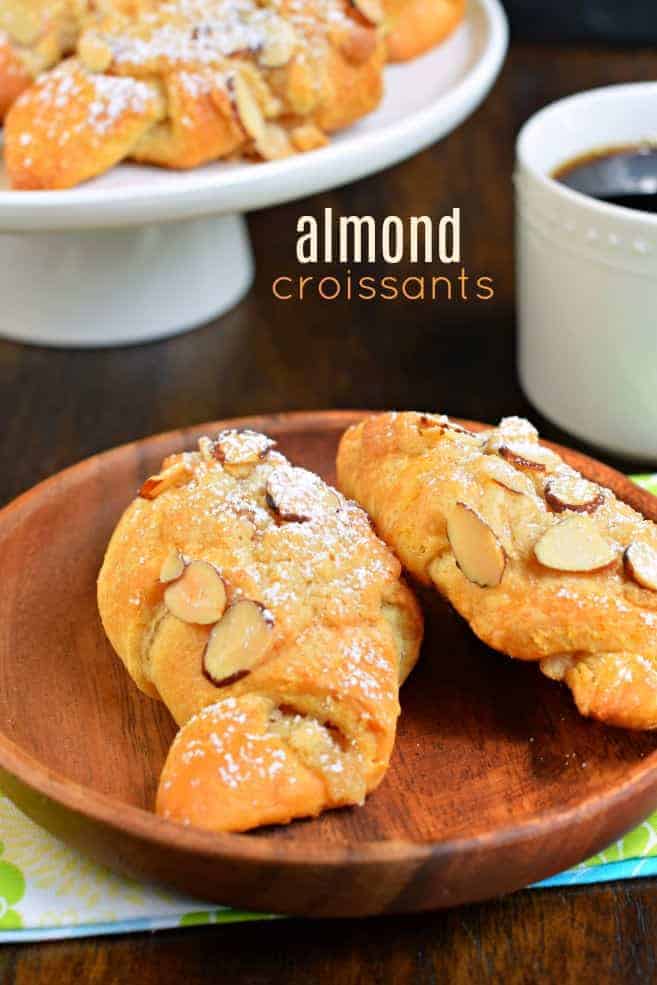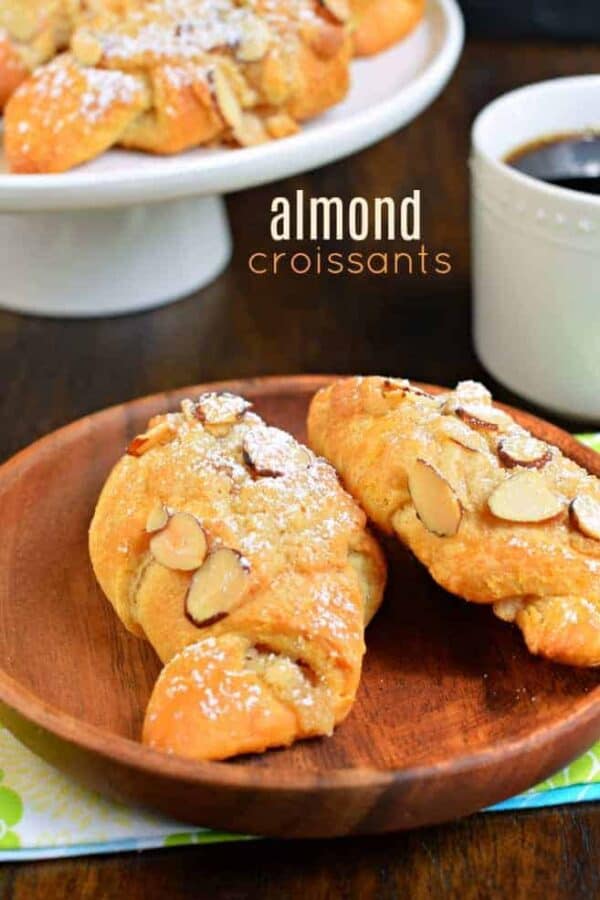 If you follow me over on Instagram, you may have noticed that last month I was traveling on a Scandinavian Cruise aboard the Regal Princess! This is the most beautiful cruise ship I've ever been on!
There's something you need to know about Princess Cruises, in case you haven't heard yet:
The FOOD is AMAZING on board!
Yes. You read that correctly. The food on board a Princess Cruise ship is absolutely delicious. There is one place on board the ship that quickly became my favorite spot….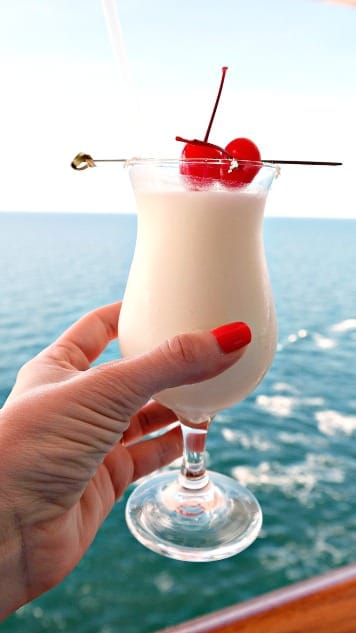 Not one of the several Bars and Lounges on board…although the Pina Coladas were tasty. As were all the mojitos and peach margaritas we consumed!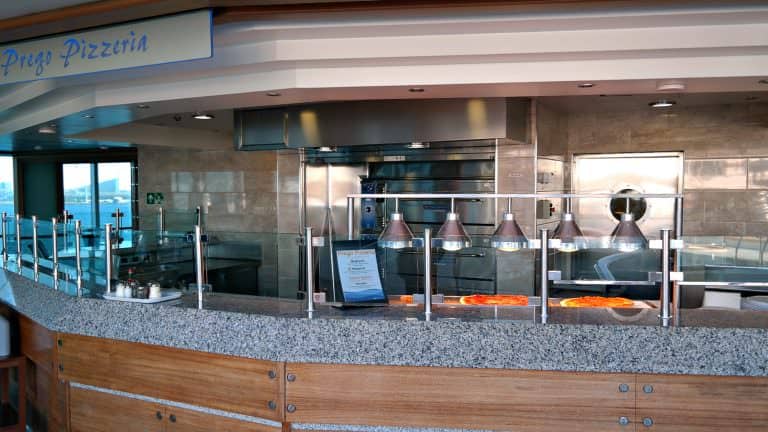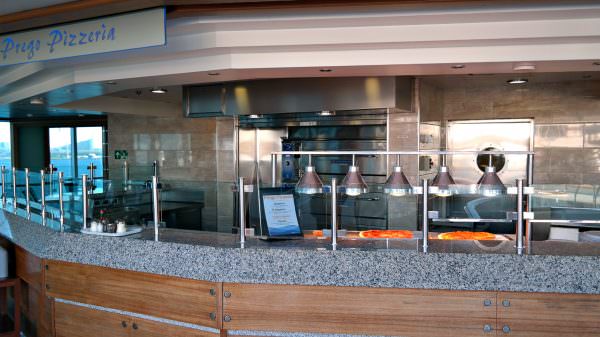 No, it's not the Prego Pizzeria…although the pizza is fantastic and it's available ALL DAY LONG…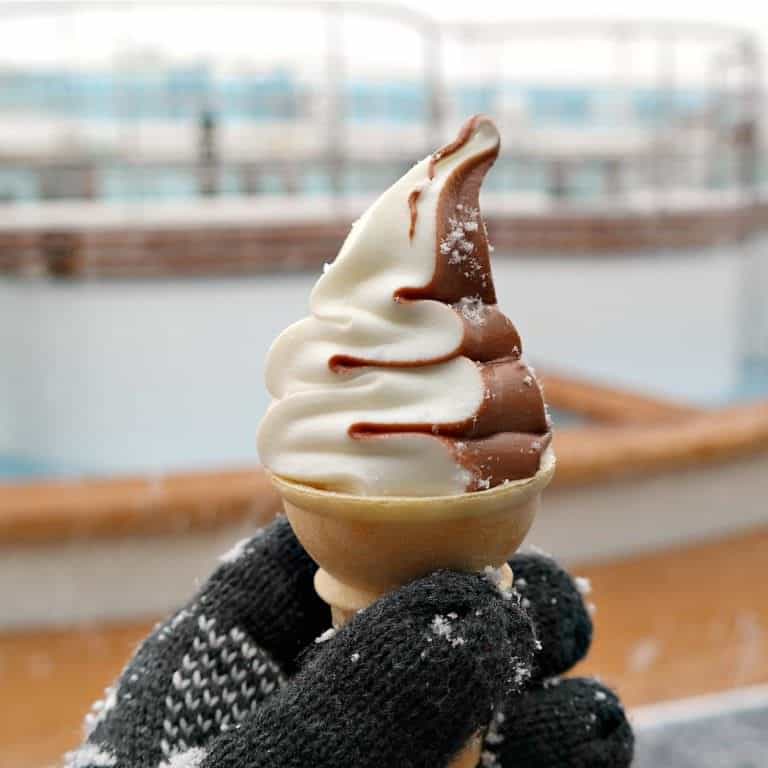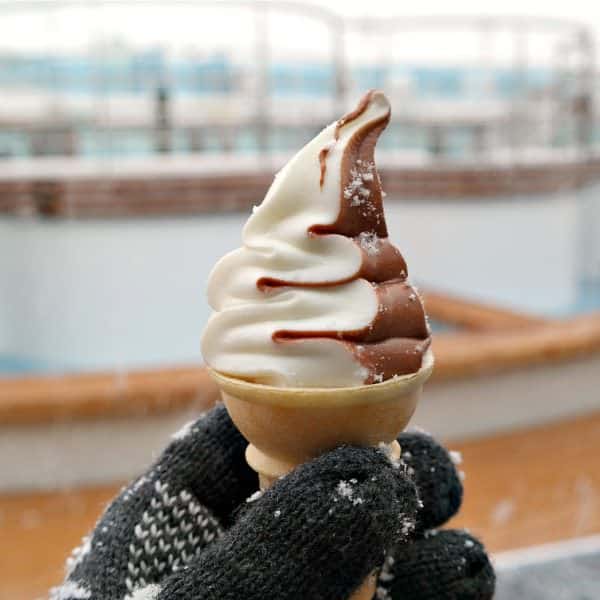 Nope, not Swirls…even though, duh, complimentary ice cream on the deck is always a delicious idea…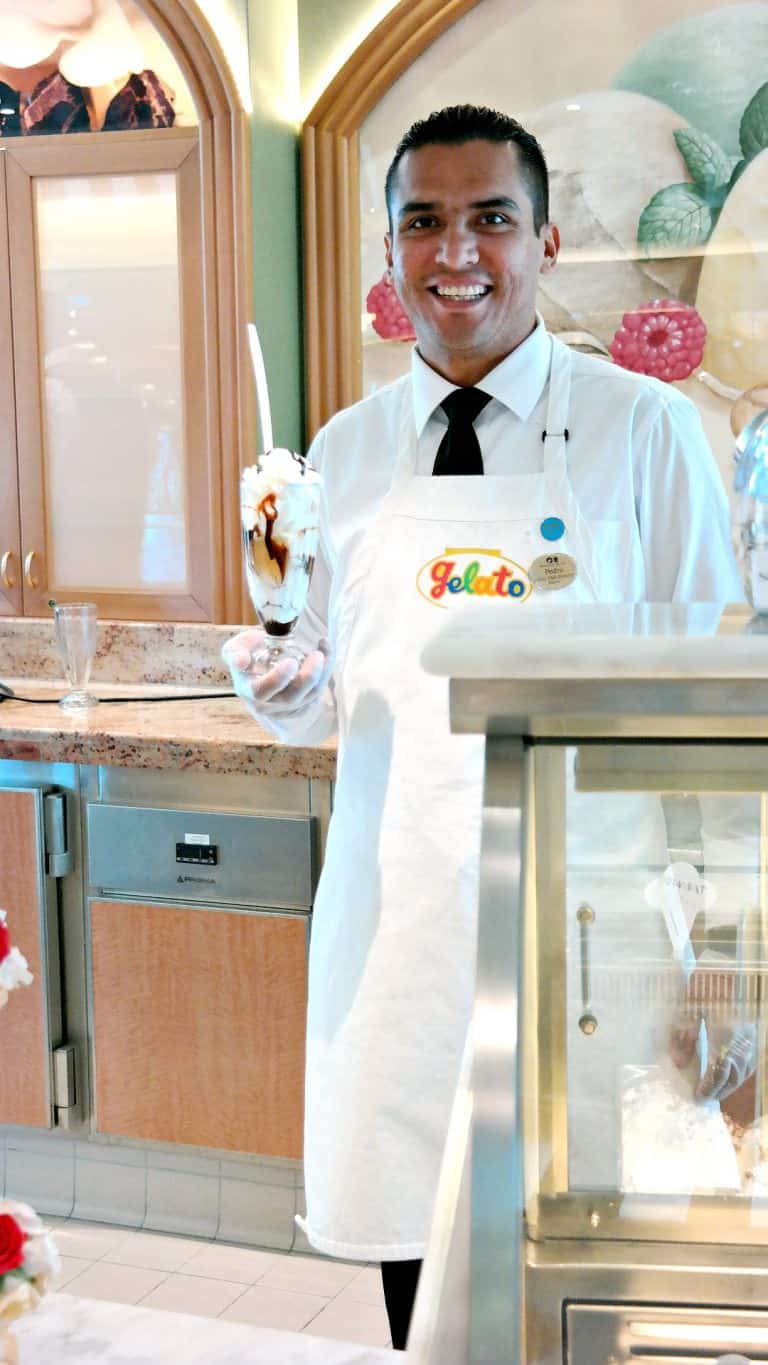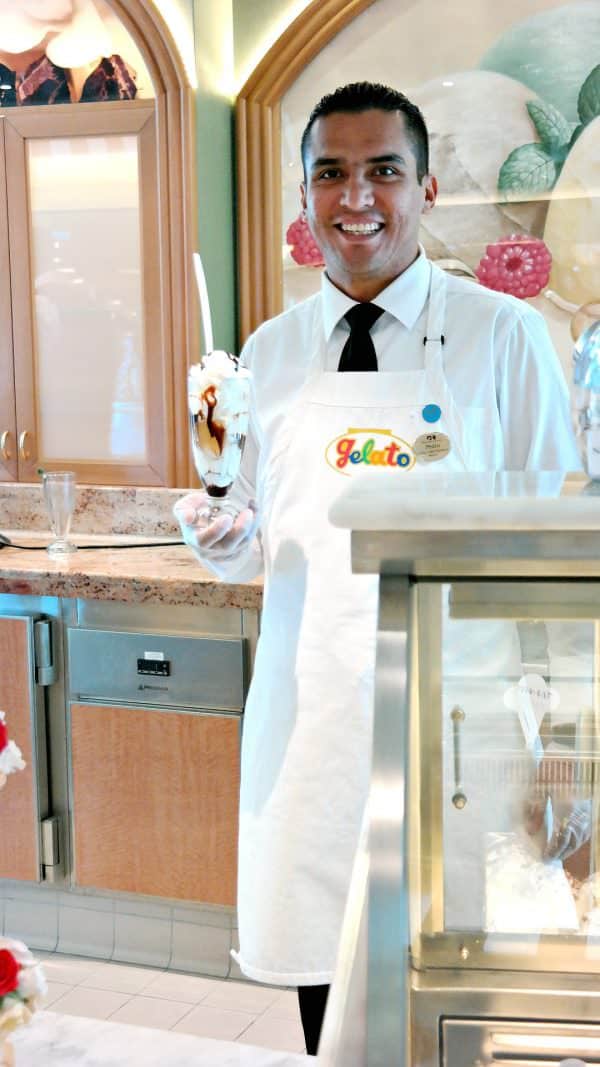 Not even Gelato…where I indulged in a delicious Frangelico Sundae!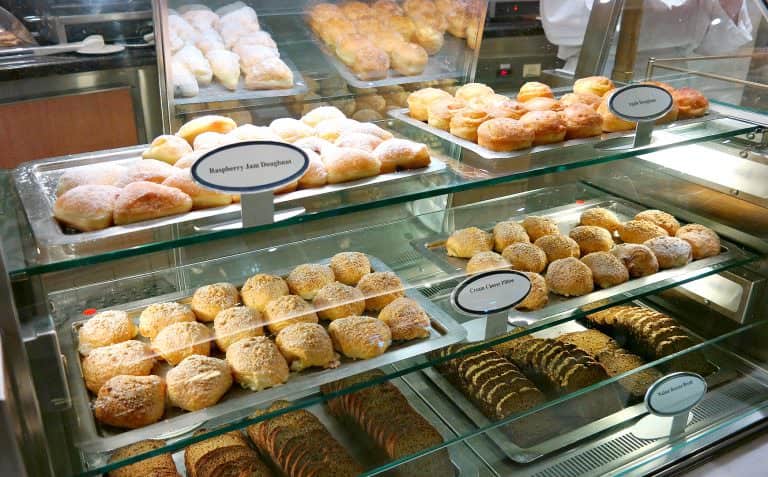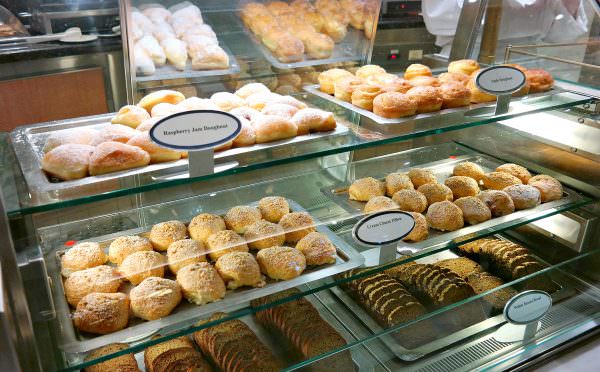 I love all their "fresh made daily" pastries, cookies, soups and salads. And coffee. Y'all know how I love my COFFEE!
One of my favorite pastries in the mornings was a fresh Almond Croissant. Flaky, butter, and a perfect (YES. PERFECT) almond flavor. While I have no idea how they made their delicious croissants…I can tell you that almond paste is a magical product. I buy mine in the grocery store near the pie fillings…but you can also purchase it on Amazon.
My friend Kari and I traveled together, and we picked out a few pastries to enjoy every morning!
Okay, fine, sometimes we picked out A LOT of pastries in the mornings…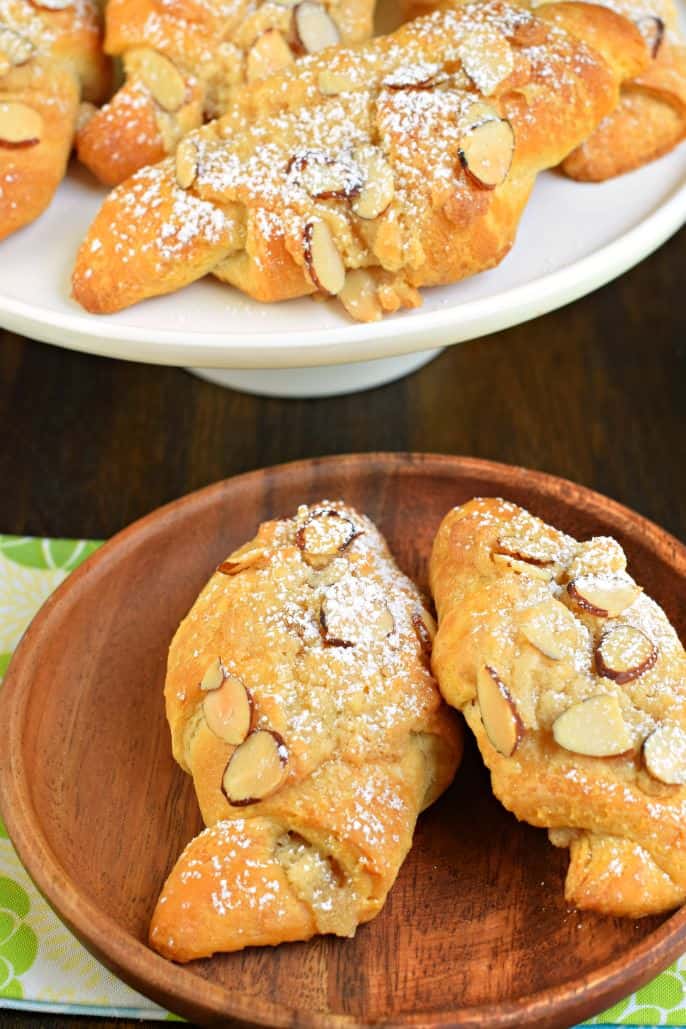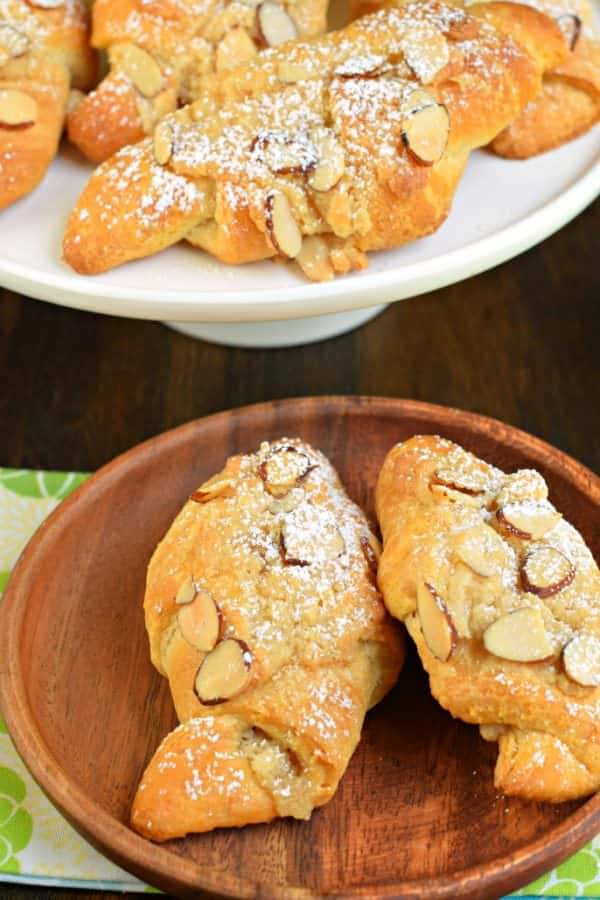 I loved the convenience of the International Cafe. It is 24 hours, and they bake all their pastries fresh each day. At lunch time, they serve some of the most delicious soups, sandwiches and salads! Oh, and cookies. I LOVE Oatmeal Raisin Cookies!
Today's recipe is a quick re-creation of one of our favorites, the Almond Croissant. I used crescent rolls to help speed up the time in the kitchen, but feel free to make your own homemade croissants if you prefer. You can also use Puff Pastry, just make sure to thaw it for about 45 minutes at room temperature, and bake according the package (400°F for about 14-16 minutes, until you see that beautiful golden brown color)!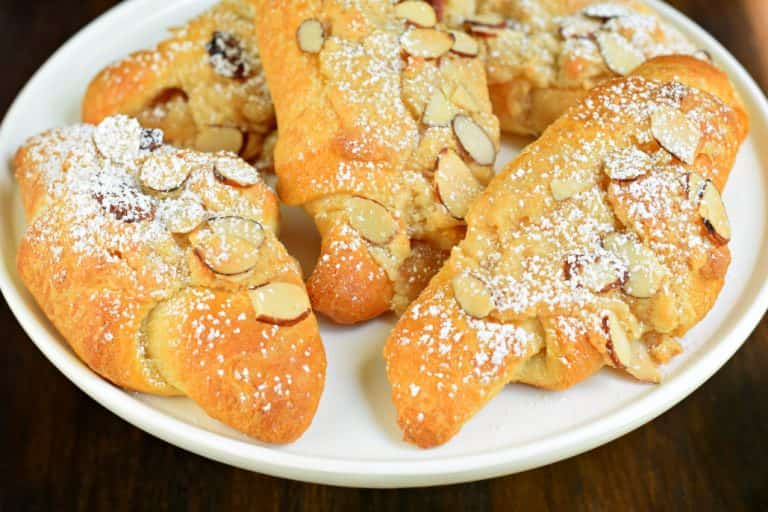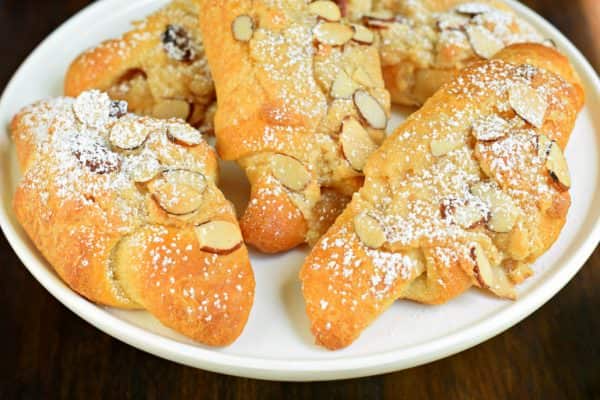 I'll be baking these easy Almond Croissants regularly….until I can get back onto a Princess Cruise again!
Connect with Shugary Sweets! Be sure to follow me on my social media, so you never miss a post!
Facebook | Twitter | Pinterest | instagram


**Today's post is sponsored by Princess Cruises. While I was compensated for my time, all opinions expressed are 100% my own!**