Veggie and Dill Pizza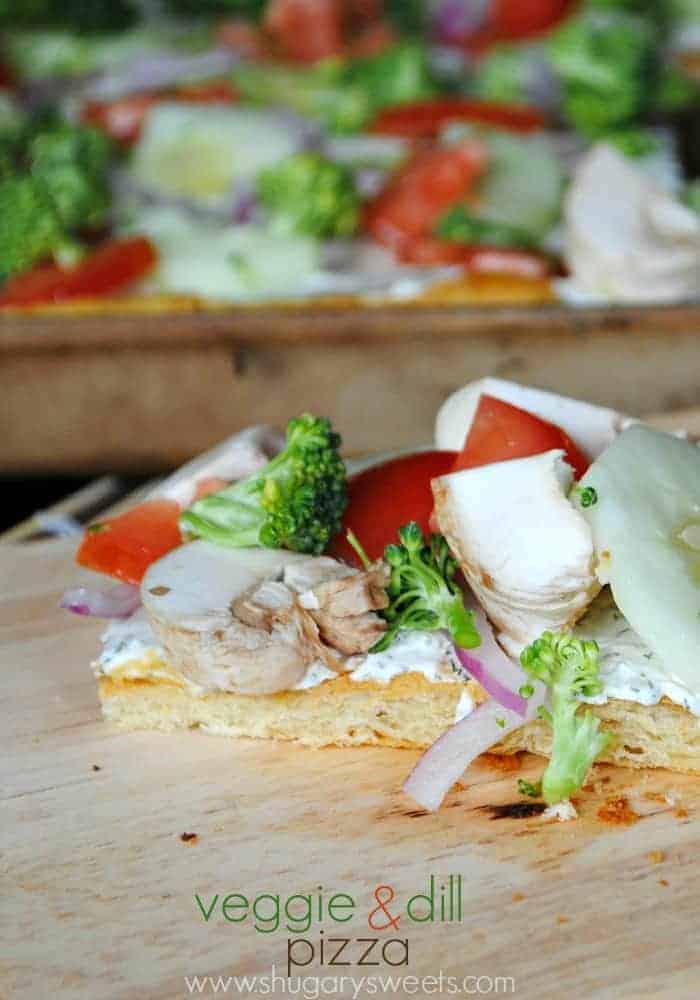 About 15 years ago (probably more) I went to my first Pampered Chef show. This pizza recipe, or some variation, is what was served.
I love making this in the summer time. It's so fresh and filling. If you NEED meat, feel free to add cooked, diced chicken breast. I like to add avocado too, just for some extra creaminess. Depending on what veggies you have on hand you can change it up. Feel free to use fresh spinach, chopped up carrots, cauliflower, asparagus. It all works.
And, if you're like me and hate turning on your oven at dinner time, do what I do. Bake up this crust first thing in the morning, then cover it with saran wrap until you are ready to use! ENJOY!
Need more snack ideas? Dinner inspiration?
Check out my boards on Pinterest…
Veggie and Dill Pizza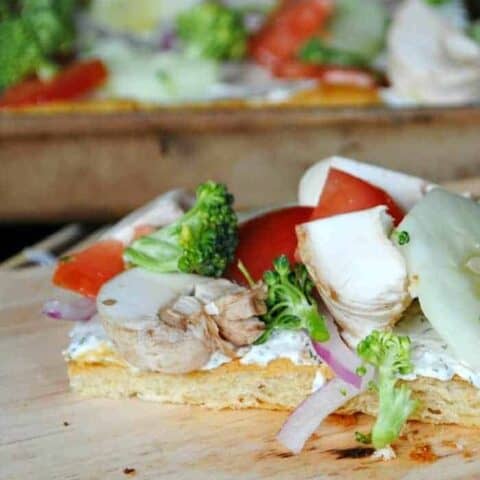 Ingredients
2 pkg crescent rolls (or sheets)
8oz cream cheese
2 Tbsp mayonnaise
3 cloves garlic, pressed
1 Tbsp dill
1/2 cucumber, chopped
1/4 small red onion, cut in small strips
2 roma tomatoes, diced
1/4 head broccoli, chopped
4 oz mushrooms, sliced
Instructions
Open packages of crescents and lay in large baking sheet (I use the PChef stoneware bar pan). Press seams together. Bake in a 375 degree oven for 11-13 minutes. Remove and cool completely.
Beat cream cheese with mayonnaise, garlic and dill. Spread onto cooled crust. It's best to cut your slices at this point BEFORE putting on your vegetables. Top with all your cut veggies and enjoy!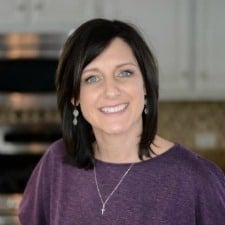 Aimee is a dessert lover (specifically rice krispie treats), workout enthusiast, self-taught foodie, and recipe creator. Her recipes have been featured in over 15 magazines, and her passion is to share her love of cooking with the everyday home cook! Learn more about Aimee.