Creamy Lemon Hummus is a fresh snack alternative to heavy dips. One bite of this hummus will keep you coming back for more!!
Be sure to sign up for my free email subscription…new recipes in your inbox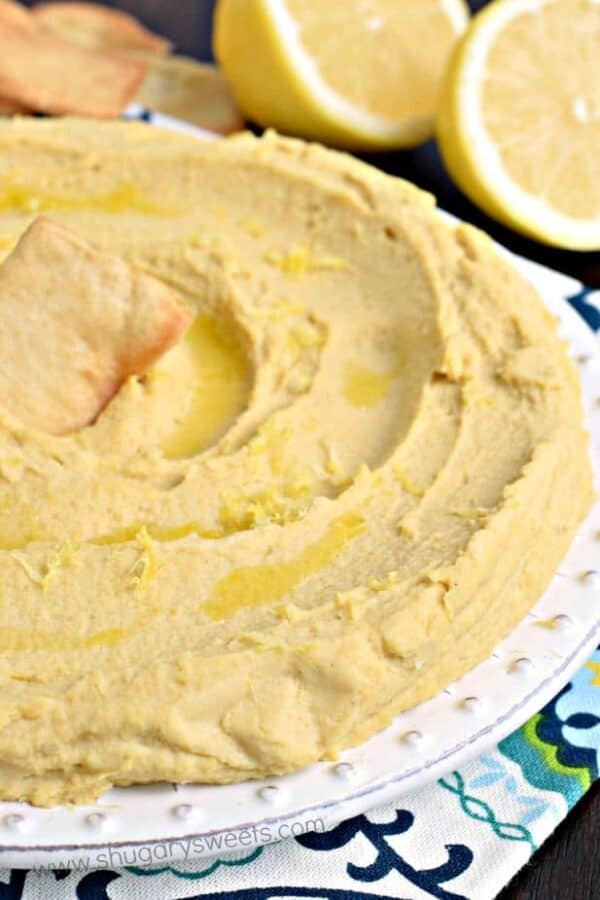 Have you tried Lemon Hummus yet? Back in March, I got to spend a few days with some amazing food bloggers, and one of our sponsors was Sabra. They sent TONS of snacks for us. Including their new Lemon Hummus.
It was delicious, and I took all the leftovers home. Seriously. I then came home and stalked my grocery stores for months, waiting to find this hummus.
I found it in Orlando (nowhere near my home, but bought one while on a trip down there), but have yet to spot it here in the Chicago burbs.
And since I have yet to become a brand ambassador for Sabra (I must start begging soon!!), I decided to whip up a batch of my own Lemon Hummus.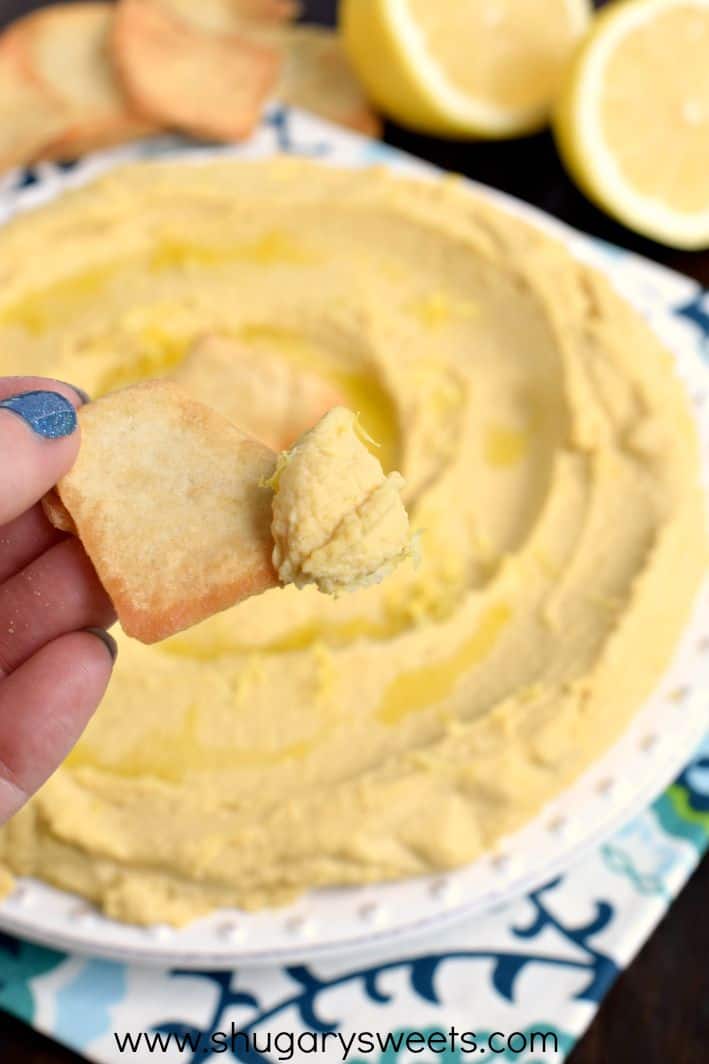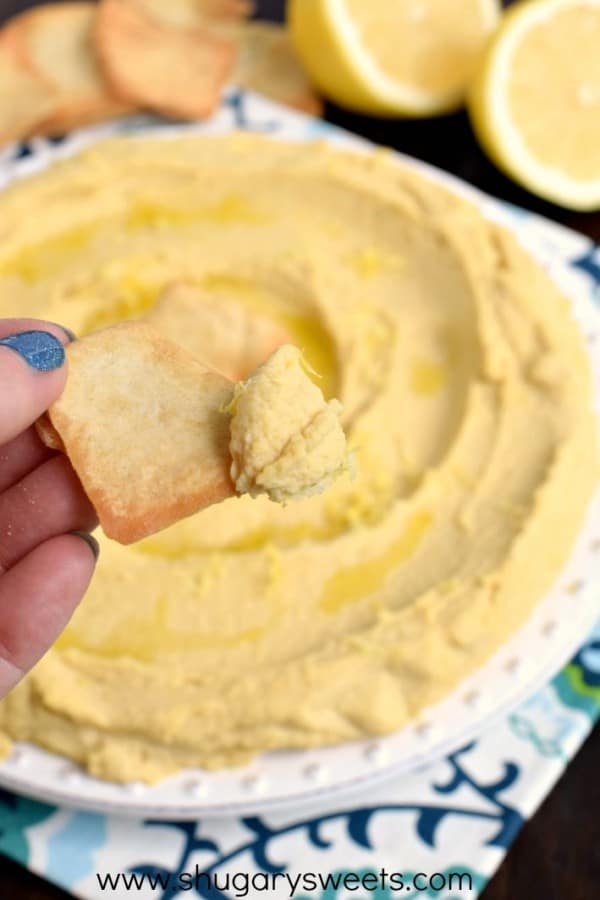 You guys. Please if you have not tried this, do so immediately!
A few notes about hummus:
Always peel the skins off your chickpeas (garbanzo beans). I know some people dredge them in a bowl of water and let the skins float to the surface, but this NEVER works for me. I drain and rinse my beans, then pinch the skins off individually. They pop right out of the skin. Takes a little extra time, but you can put your kids to work or turn on a good movie. Having the skins removed will result in a creamier hummus!
Use fresh ingredients when possible. For this recipe, fresh lemons zested and juiced keep the recipe delicious!
Use as little liquid as possible in the beginning, you can always add more if needed. I usually reserve a tablespoon of the chickpea juice in a little bowl just in case. Sometimes I don't use it, sometimes I do. Using the liquid from the chickpeas results in a creamy texture.
I use my food processor on high speed when processing my hummus. Adding the ingredients while it's running keeps the beans moving, which prevents clumping. I've heard some people use blenders, but I haven't had luck with it mixing well enough.
Let the hummus sit. I prefer a minimum of 4 hours, but overnight is best. Don't get me wrong, you can totally dig into this hummus immediately if you wish, but the flavors meld even more when given the chance to rest.
Finally, looking to make a pretty presentation? Drizzle an extra tablespoon of olive oil on top and add some extra lemon zest or a few curls of lemon peel.
Now that you have this Lemon Hummus recipe…let's talk about "dippers." What do you like to dip in your hummus?
Personally, if I'm feeling healthy, I only dip veggies in it. But, if I feel like being "snacky" I'll open up a bag of Stacy's Pita Chips (my favorite!!). Right now, I'm feeling healthy….so I'm going to go grab my fresh vegetables and have a little snack! ENJOY!!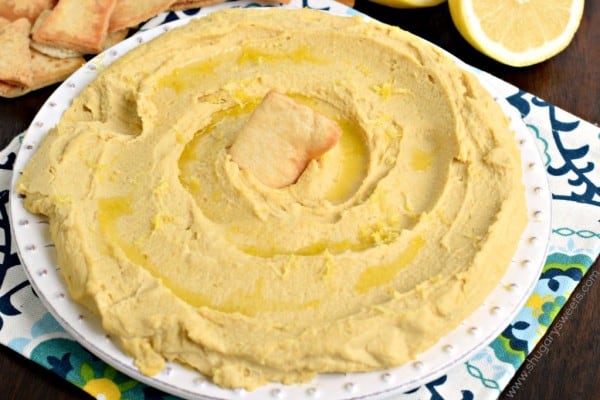 Connect with Shugary Sweets!
Pinterest | instagram | Bloglovin'
Lemon Hummus
Ingredients
2 cans (15 oz each) garbanzo beans
1/4 cup tahini
1/4 cup fresh lemon juice
1 Tbsp lemon zest (about one lemon)
1/2 tsp kosher salt
1/4 cup olive oil
Instructions
Rinse beans and peel off skins (I do this by pinching them, they pop right out of the skin). This is optional, but it does result in a creamier texture.
In a food processor, combine beans, tahini, lemon juice, lemon zest and salt. Process for several minutes until beans are pureed. While running, slowly drizzle in the olive oil until well blended.
To serve, spread on a medium plate (or pie plate). Drizzle with additional olive oil (about 1 Tbsp) if desired and sprinkle with additional lemon zest (optional). Store covered in air tight container.
Love this creamy hummus recipe? Here are some more delicious appetizers: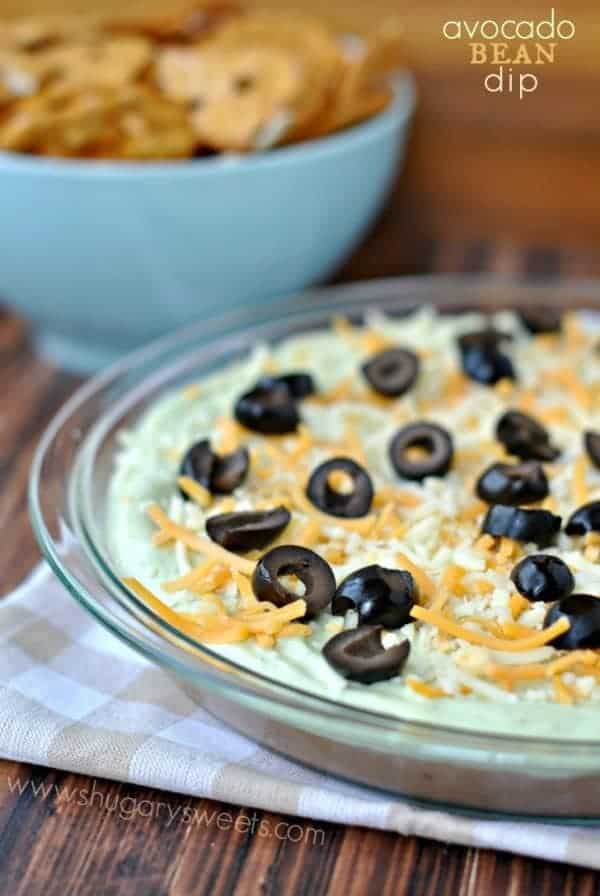 Avocado Bean Dip: creamy, healthy, delicious dip!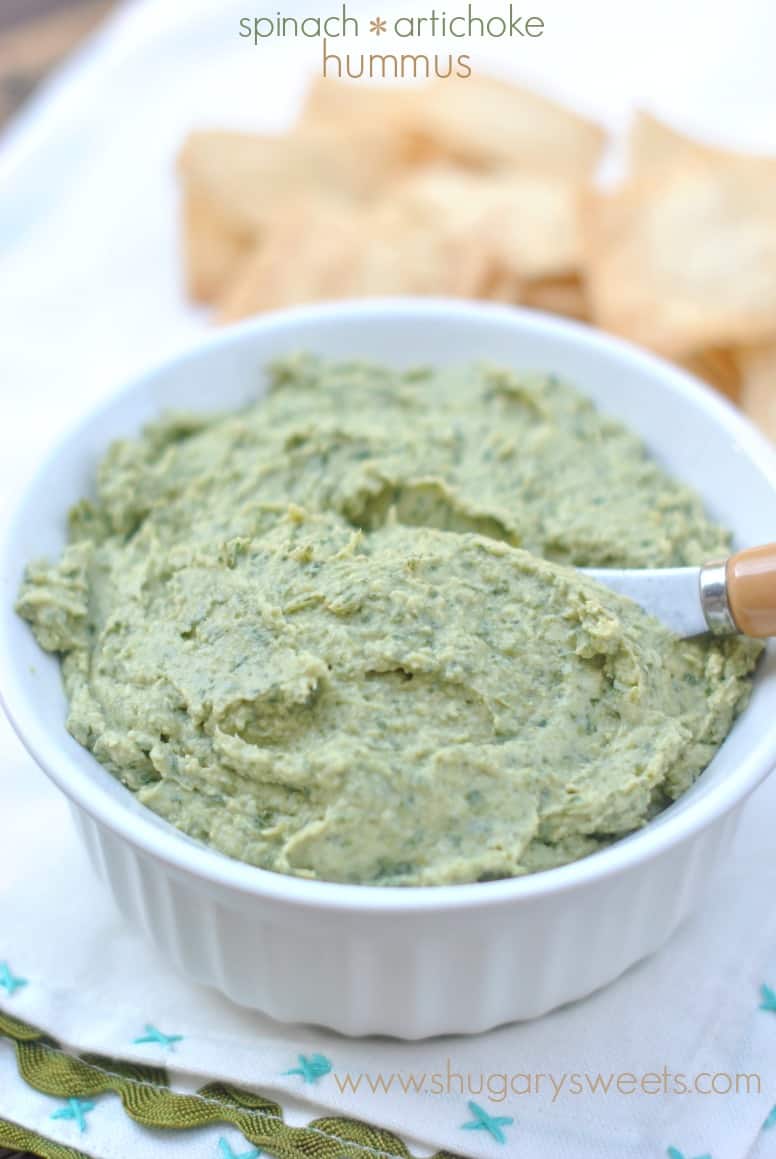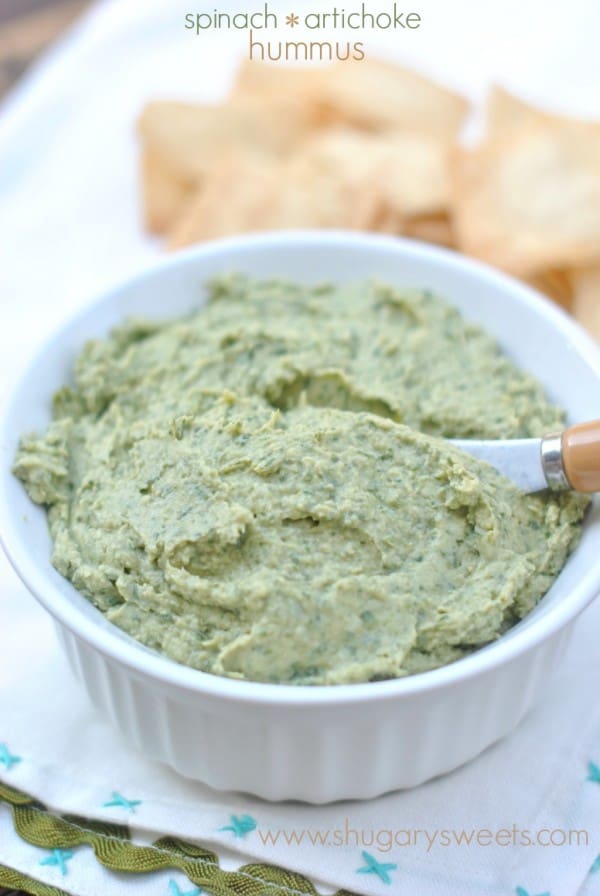 Spinach Artichoke Hummus: a collision of my favorite artichoke dip with spinach dip with hummus! YUM.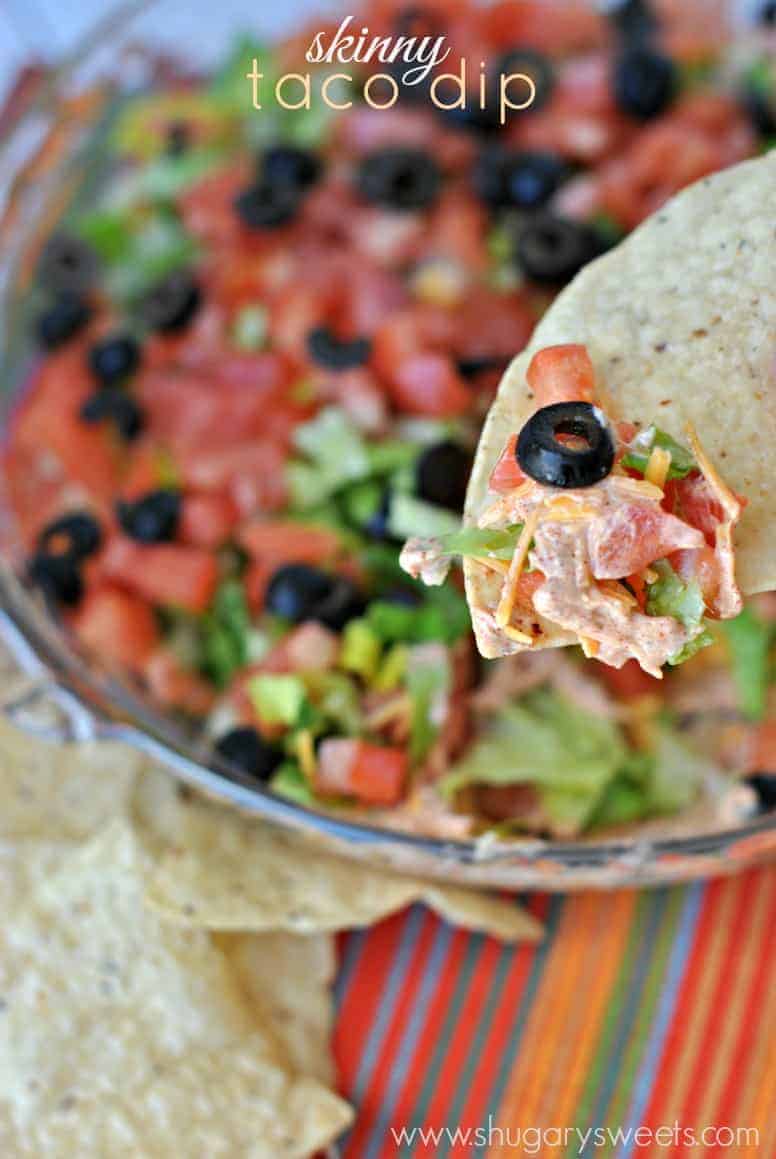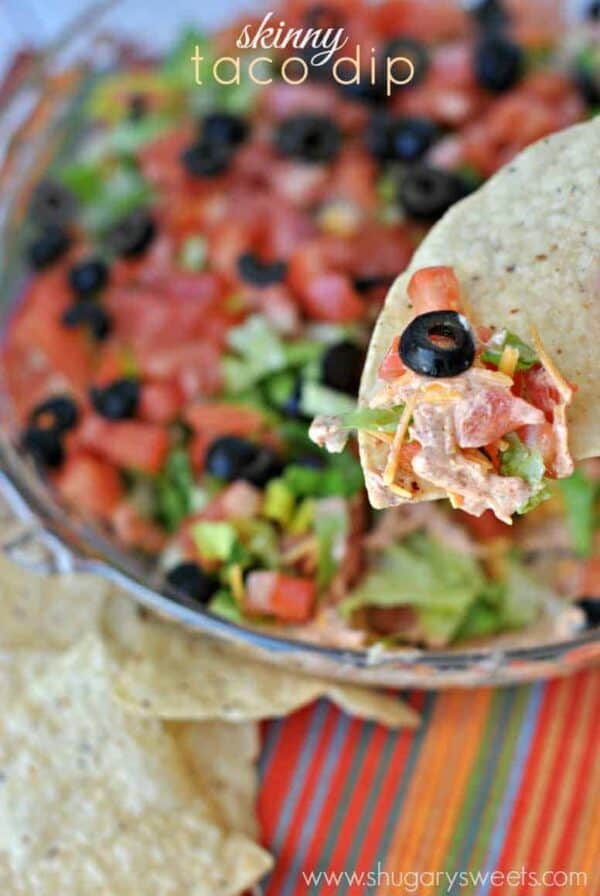 Healthy Taco Dip: an easy, quick snack idea with no guilt!!
Here are some more delicious snack ideas from my friends: