Creamy Spinach and Artichoke Hummus. You won't be able to stop at one bite!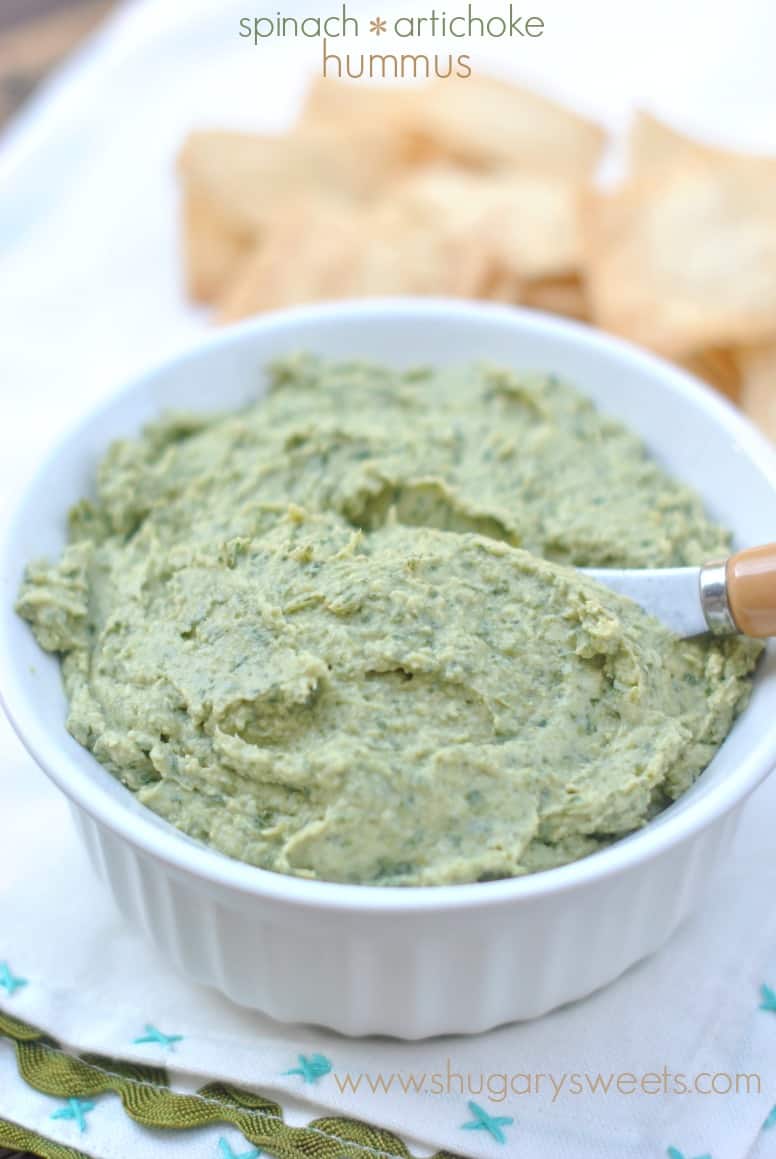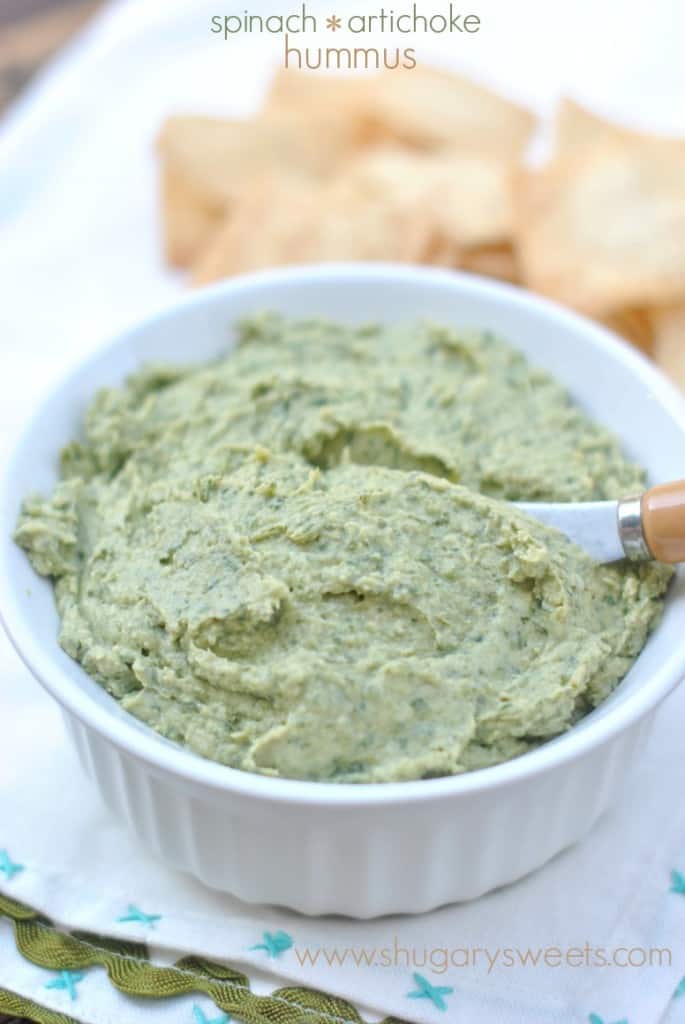 Why this Recipe is Best
One of my favorite dips would have to be Spinach Artichoke dip. Hot, garlicky and delicious!
I also love a classic hummus recipe.
Why not combine my two favorites into one tasty recipe?
Spinach and Artichoke, meet your new BFF garbanzo beans.
These flavors are incredible together, I hope you give this recipe a try.
Tips and Tricks
Use fresh ingredients when possible. For this recipe, fresh spinach, fresh garlic and fresh lemons keeps the recipe delicious!
Use as little liquid as possible in the beginning, you can always add more if needed. I usually reserve a tablespoon of the chickpea juice in a little bowl just in case. Sometimes I don't use it, sometimes I do. Using the liquid from the chickpeas results in a creamy texture.
I use my food processor on high speed when processing my hummus. Adding the ingredients while it's running keeps the beans moving, which prevents clumping. I've heard some people use blenders, but I haven't had luck with it mixing well enough.
Let the hummus sit. I prefer a minimum of 4 hours, but overnight is best. Don't get me wrong, you can totally dig into this hummus immediately if you wish, but the flavors meld even more when given the chance to rest.
Finally, looking to make a pretty impression? Drizzle an extra tablespoon of olive oil on top and add a sprig of parsley on top. Or serve a couple lemon wedges on the side!