Creamy Spinach and Artichoke Hummus. You won't be able to stop at one bite!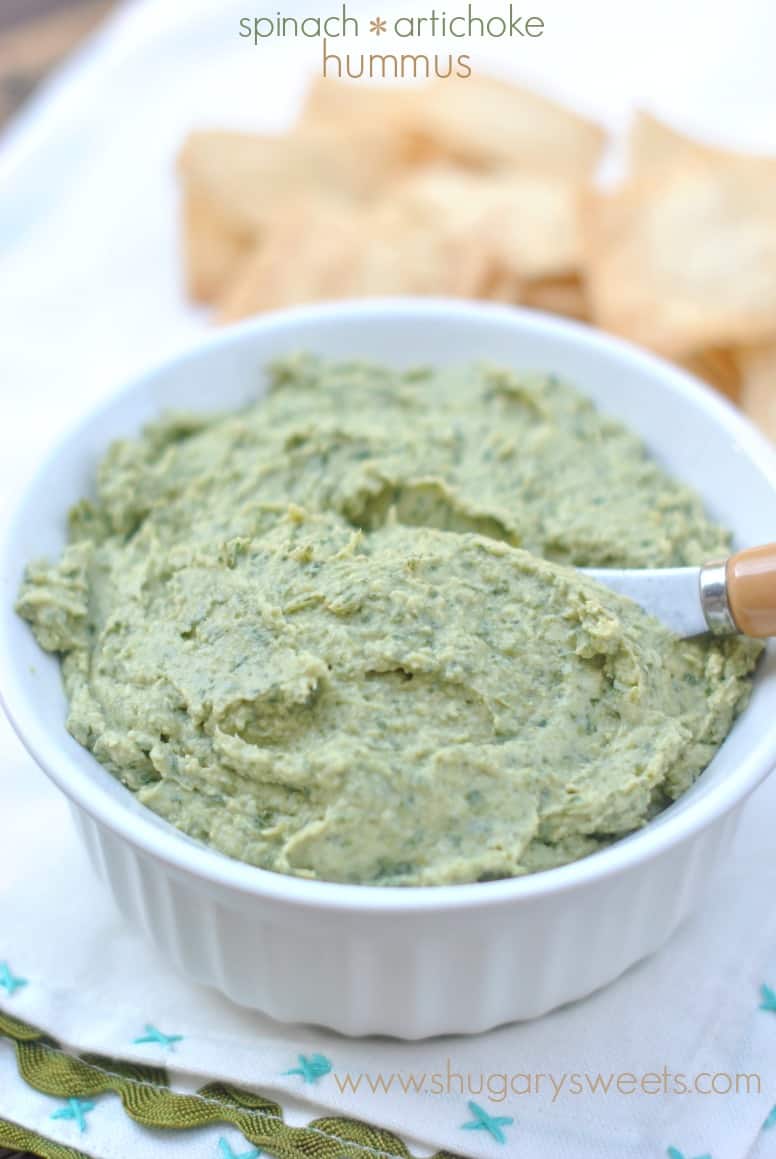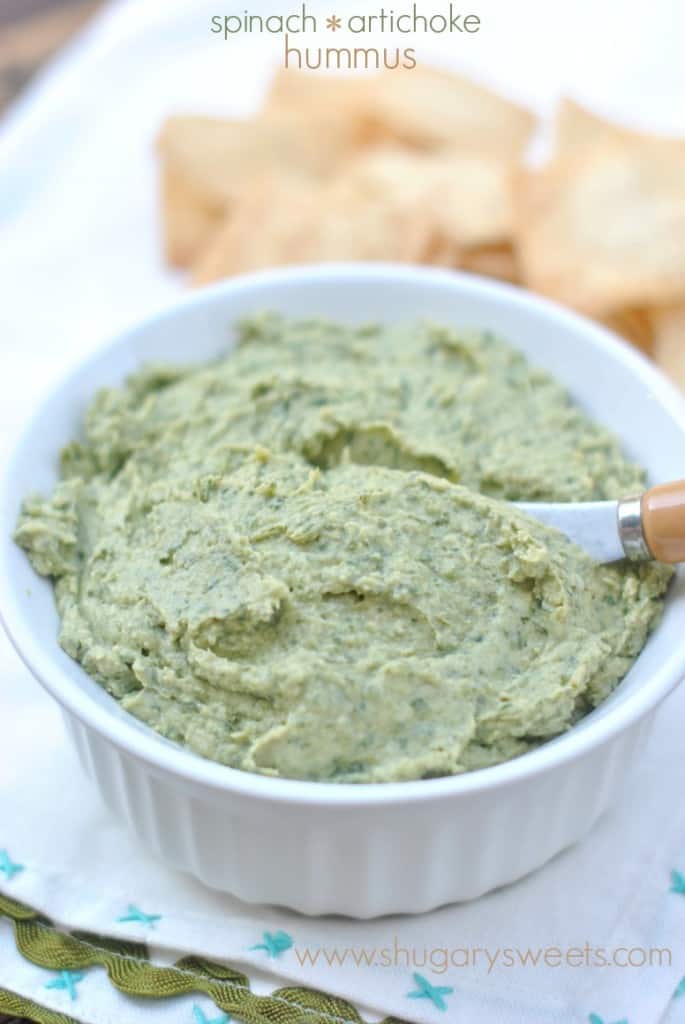 My name is Aimee and I have a hummus addiction. I know, it could be worse!
I make my own hummus at least once a week…in addition to buying a tub of hummus each week (yes, a total of two containers per week). Because inevitably I run out of homemade and I need a quick fix.
One of my favorite dips would have to be Spinach Artichoke dip. Hot, garlicky and delicious! (hmmm, just realized I don't have my recipe for that on the blog yet!!)  Why not combine my two favorites into one tasty recipe?
Spinach and Artichoke, meet your new BFF garbanzo beans.
These flavors are incredible together, I hope you give this recipe a try.
A few notes about hummus:
Always peel the skins off your chickpeas (garbanzo beans). I know some people dredge them in a bowl of water and let the skins float to the surface, but this NEVER works for me. I drain and rinse my beans, then pinch the skins off individually. They pop right out of the skin. Takes a little extra time, but you can put your kids to work or turn on a good movie. Having the skins removed will result in a creamier hummus!
Use fresh ingredients when possible. For this recipe, fresh spinach, fresh garlic and fresh lemons keep the recipe delicious!
Use as little liquid as possible in the beginning, you can always add more if needed. I usually reserve a tablespoon of the chickpea juice in a little bowl just in case. Sometimes I don't use it, sometimes I do. Using the liquid from the chickpeas results in a creamy texture.
I use my food processor on high speed when processing my hummus. Adding the ingredients while it's running keeps the beans moving, which prevents clumping. I've heard some people use blenders, but I haven't had luck with it mixing well enough.
Let the hummus sit. I prefer a minimum of 4 hours, but overnight is best. Don't get me wrong, you can totally dig into this hummus immediately if you wish, but the flavors meld even more when given the chance to rest.
Finally, looking to make a pretty impression? Drizzle an extra tablespoon of olive oil on top and add a sprig of parsley on top. Or serve a couple lemon wedges on the side!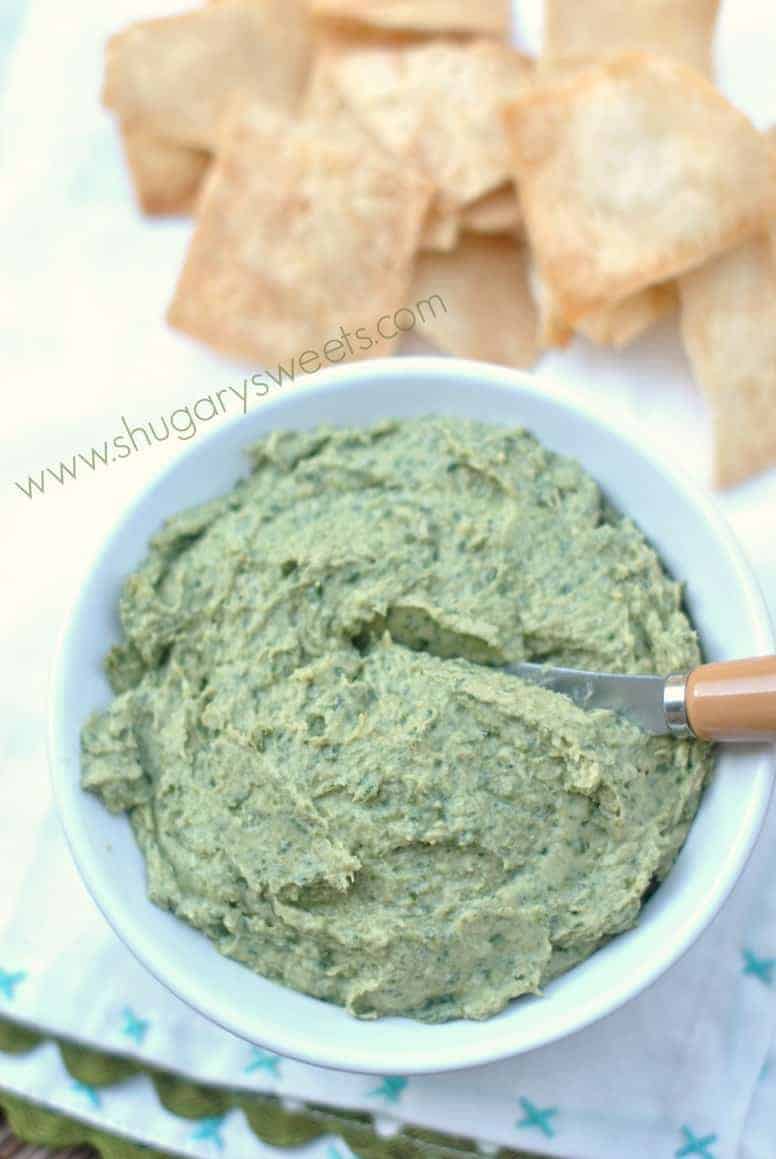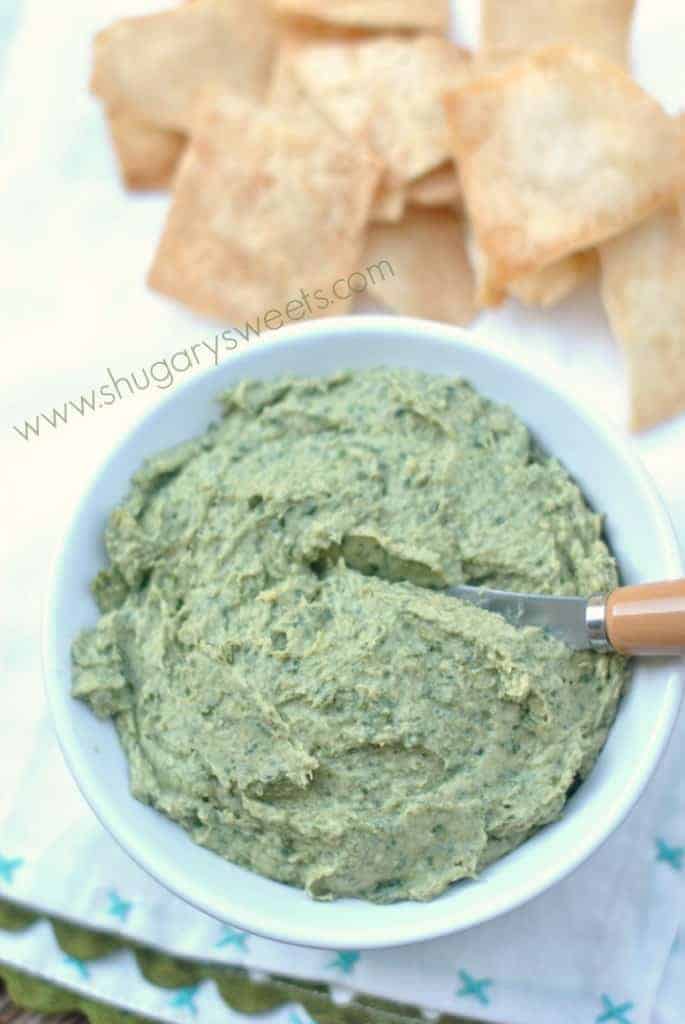 Now that you know how to make it, ENJOY! It's a great healthy alternative to chips and dip!
Here are a few more delicious snack ideas!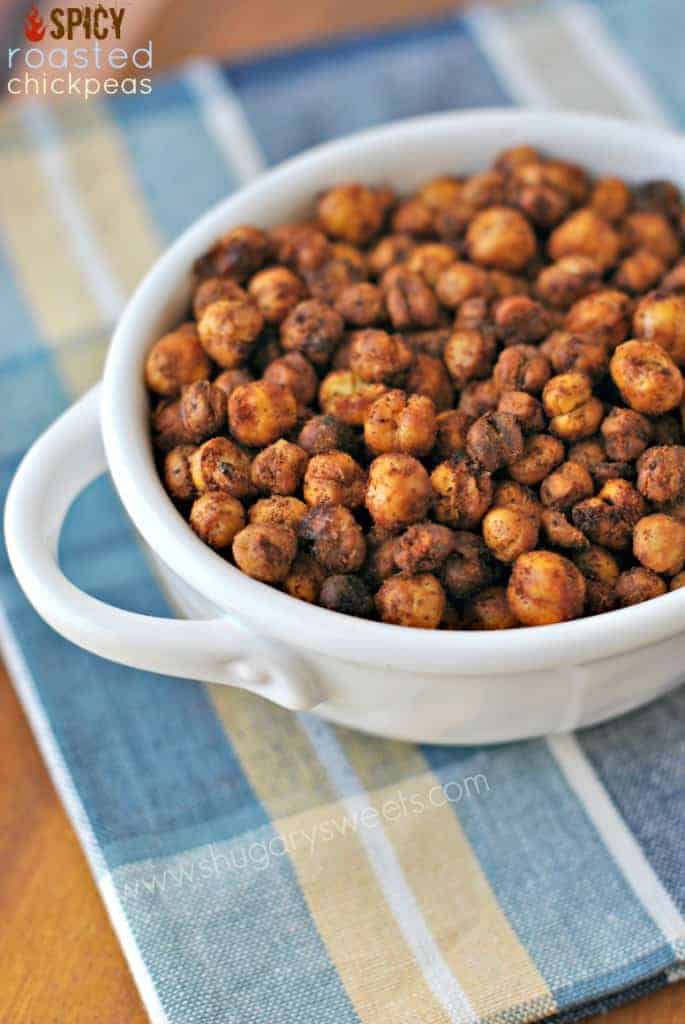 Spicy Roasted Chickpeas: delicious crunchy snack!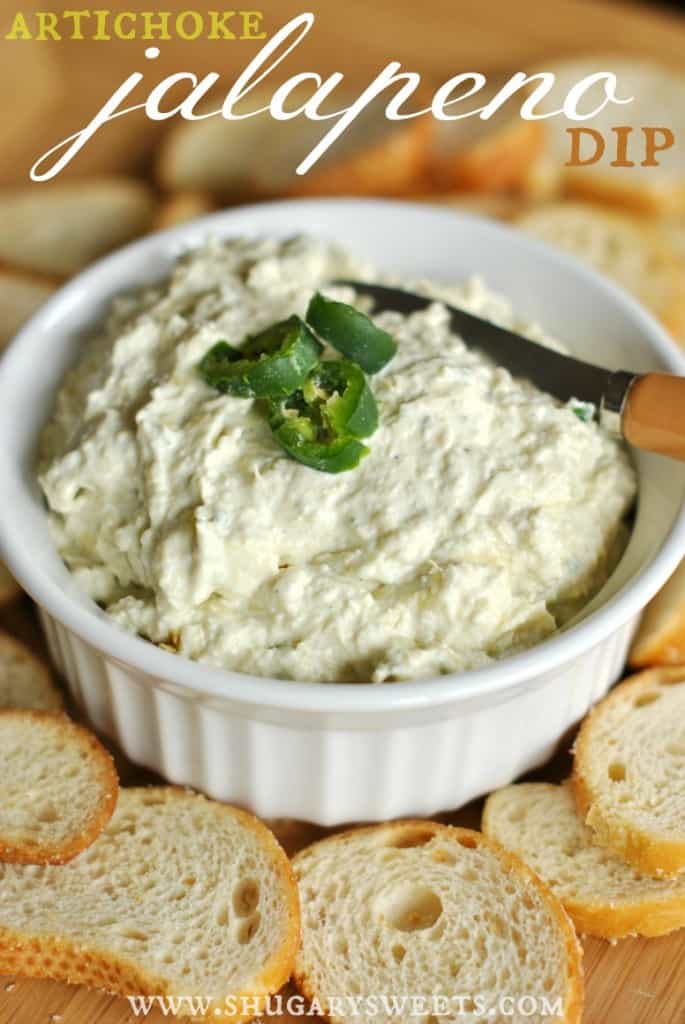 Artichoke Jalapeno dip: a copycat version of my favorite dip from Costco!
Oreo Peanut Butter Dip: every party needs sweets, try this easy spread and serve with grahams!