Gingerbread Fudge has all the flavor of your favorite cookies, with none of the hard work doing cookie cut outs. It's the perfect holiday gift too!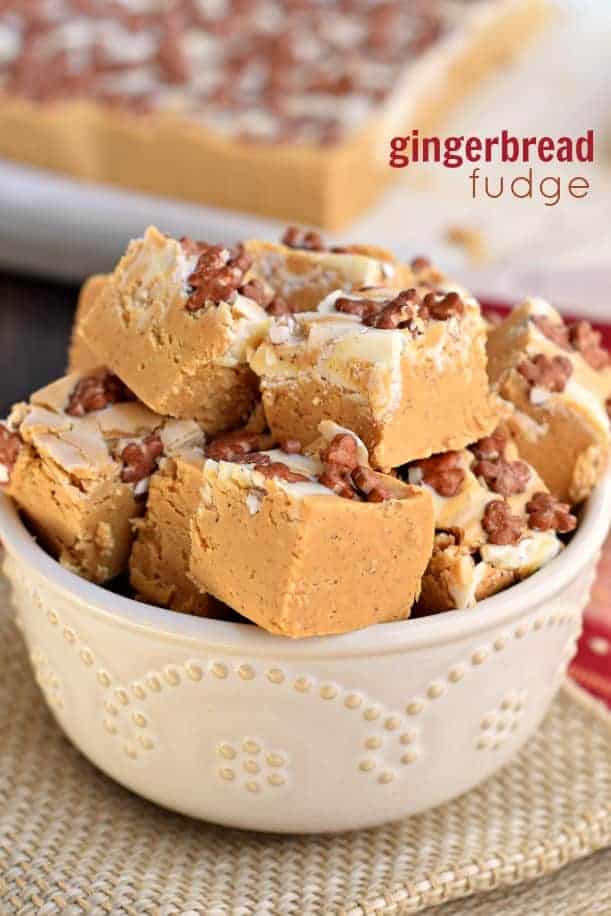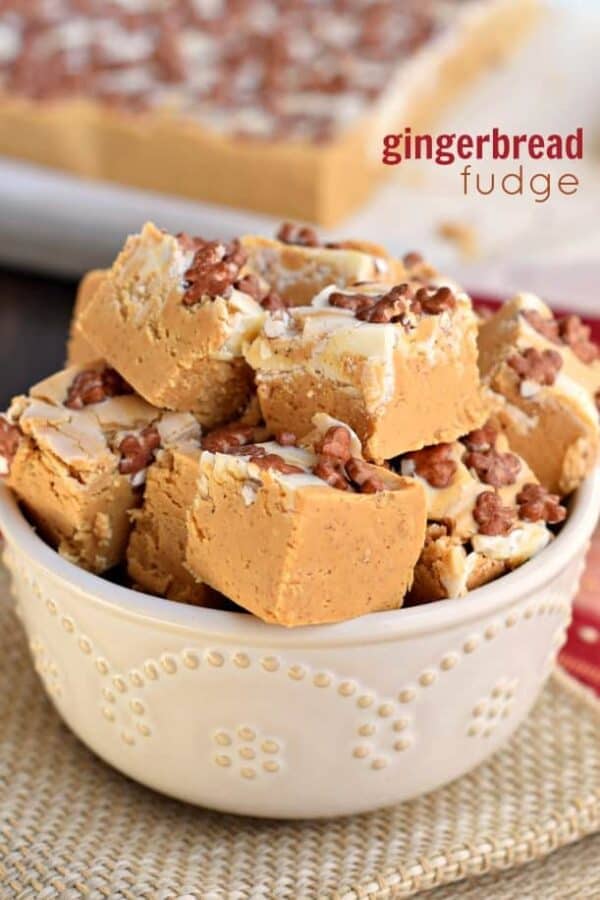 Thanksgiving is over, which means, BRING ON ALL THE HOLIDAY TREATS.
Am I right?
Let's start with this Gingerbread Fudge. You guys, I went over several ideas on how to adapt my favorite fudge recipes and method for how to make fudge to achieve the delicious molasses and ginger flavor in this fudge. I even thought about tossing in some chopped up gingersnaps…but my very first attempt at this fudge resulted in the exact flavor I was hoping to create!
I don't know about you, but I'm not a huge fan of Gingerbread cookies. I love gingersnaps (FROZEN), but cutting out gingerbread cookies has never been my niche. I would much rather bake up my favorite Cream Cheese Sugar Cookie cutouts…and add serious amounts of frosting to them! Or make these Gingerbread Cookie Bars.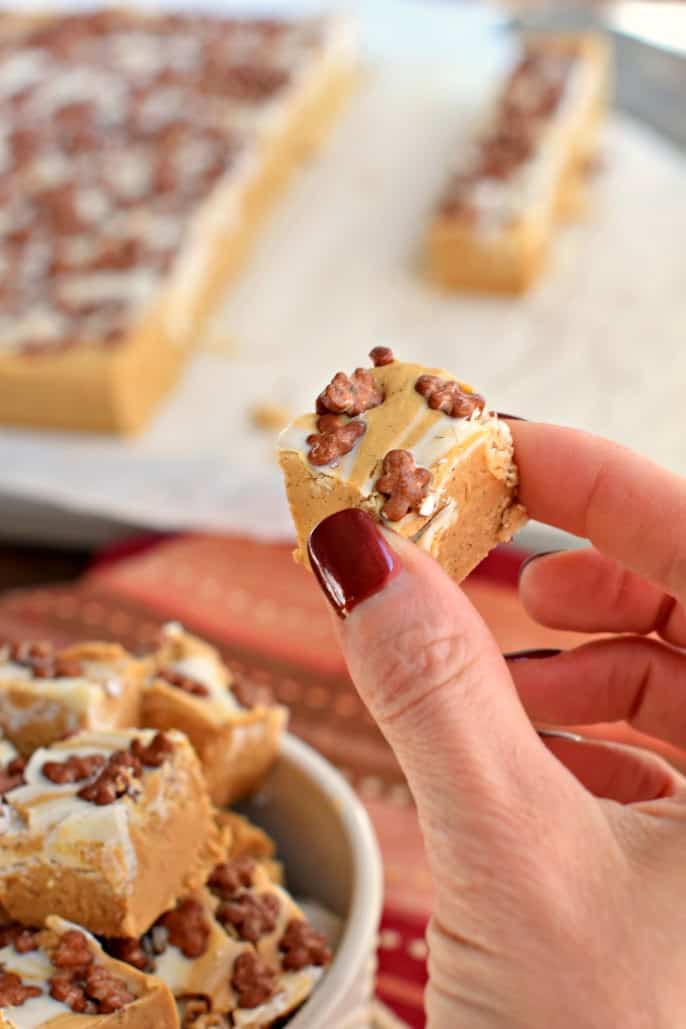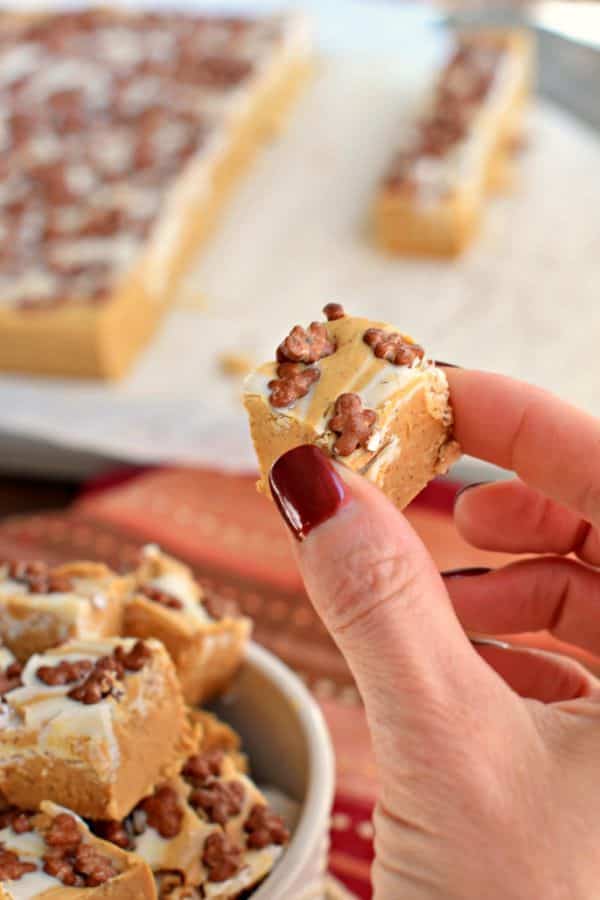 As for Gingerbread houses? I buy the kits. I know. Lame, right? But c'mon, I'm busy baking food we are actually going to eat…I don't have time to bake for crafts too!
Today's fudge recipe is perfect. You can make it a week or two in advance, and it will stay fresh. My recommendation would be to line your baking dish with parchment paper. After you refrigerate the fudge, and it firms up nicely, take the whole solid piece of fudge and slide it into a gallon sized ziploc bag. Without cutting it into pieces. Fudge will stay fresher if it's NOT cut. When you go to a fudge shop…you'll notice they always cut it off the block? This is one of the reasons why!
I love making up big plates of fudge for family and friends. Create several flavors (I have so many to choose from here), and buy some of those cute holiday plates. As you have guests over, or if you are invited somewhere, cut up some of your fudge and bring it along! Everyone makes cookies this time of year…do something different!
If you love today's fudge recipe, be sure to check out my other candy treats! Stop on over at Food Fanatic to print today's Gingerbread Fudge recipe!