No Thin Mints are actually harmed in making this recipe! However, this Puppy Chow tastes like your favorite Girl Scout Thin Mint cookies!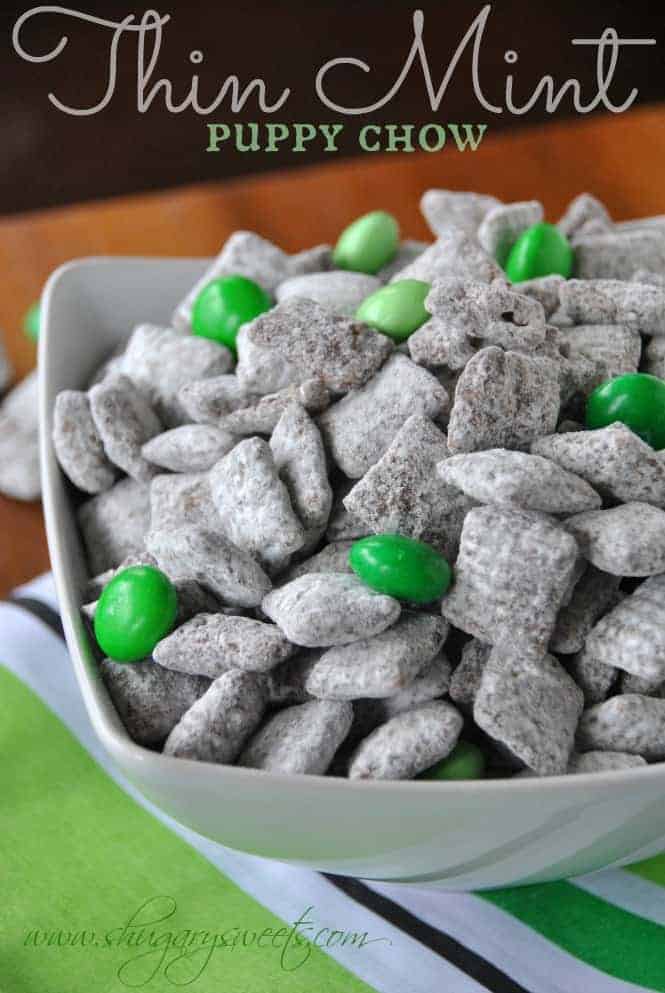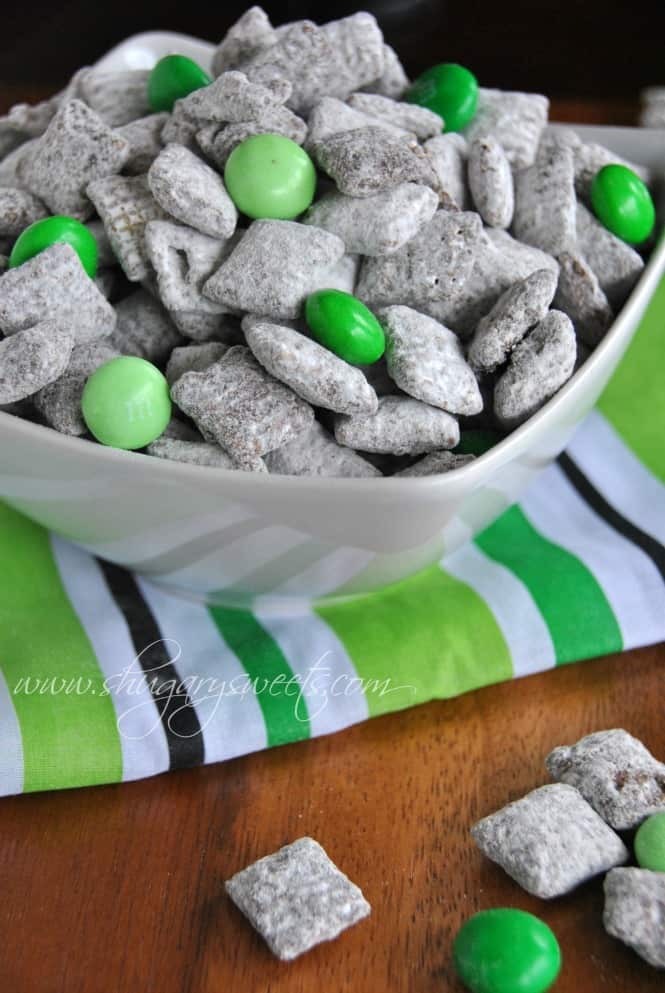 The last time I posted puppy chow there may have been some confusion about what exactly I meant by "puppy chow." It's Muddy Buddies. Puppy Chow. FOR HUMANS. Now, I hope to not receive any nasty emails about how chocolate is bad for dogs. K, thanks. But I did get a chuckle out of your dedication to your hounds. However, if you had read my post about puppy chow it would have been clear that it was for people. Just sayin.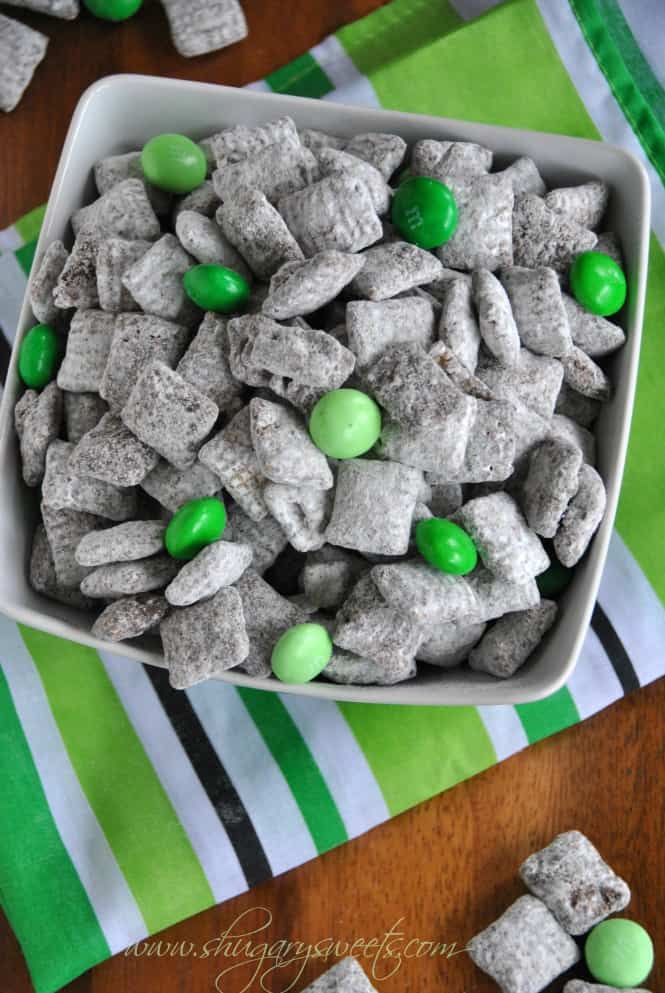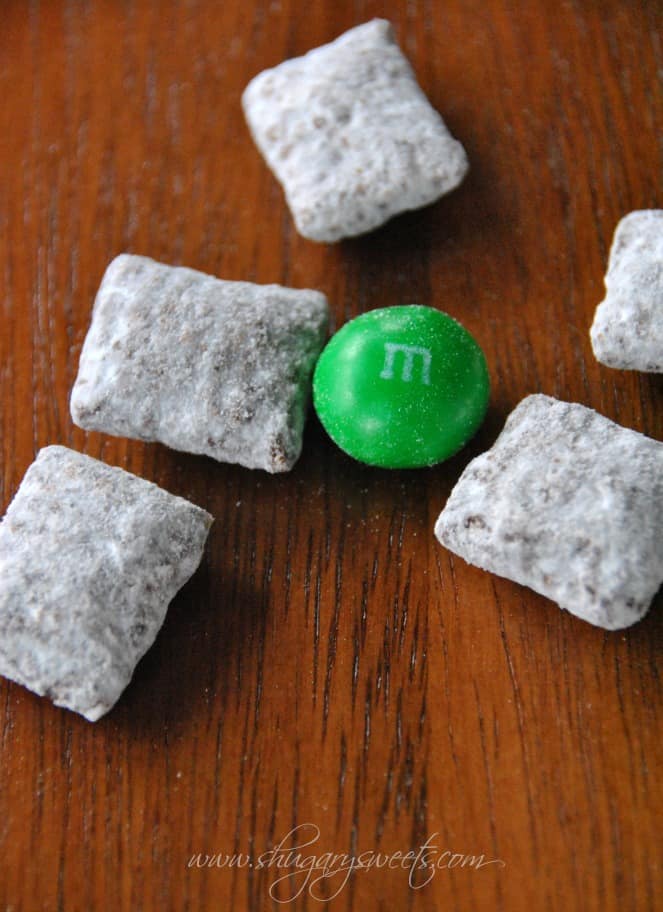 Now, let's get to THIS puppy chow. Raise your hand if you love Thin Mint cookies? Raise your hand if you can eat a whole sleeve of Thin Mint cookies? Raise your hand if you can eat a whole box of Thin Mints?
Yep, I see a few hands raised! And those are just MY hands. (did any of you actually raise your hands?)
I combined chocolate Candiquik with a 3.5oz Green & Black's Mint Chocolate bar and melted them together. It was the perfect amount of mint needed in this chocolate combination. I know Nestle also sells dark chocolate and mint morsels. Those would work too! I also added in some mint m&m candies that I found at Target. It gave them such a cute color, perfect for St.Patty's Day!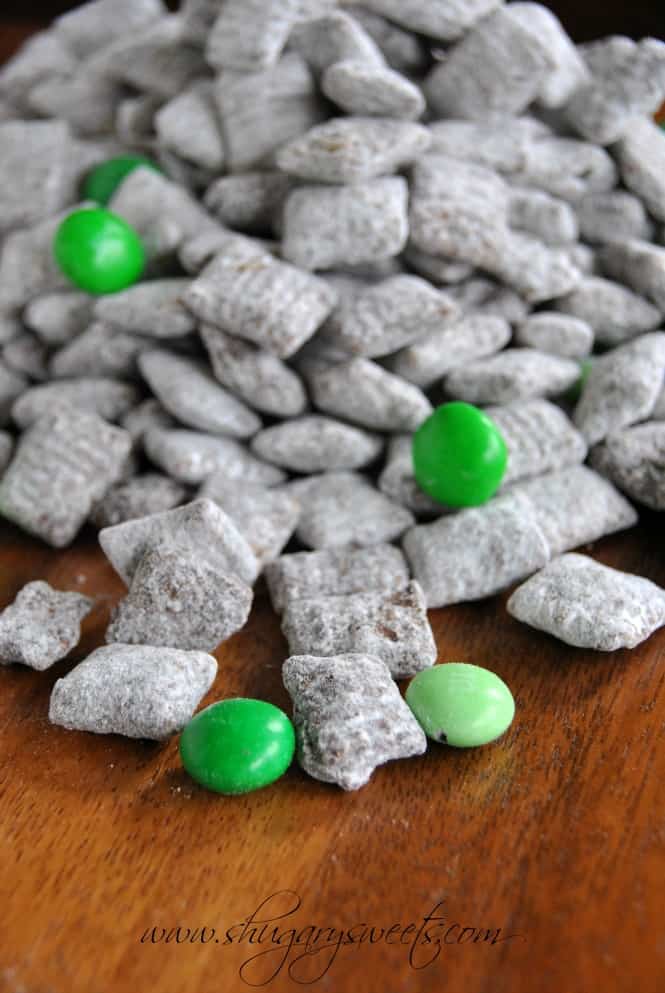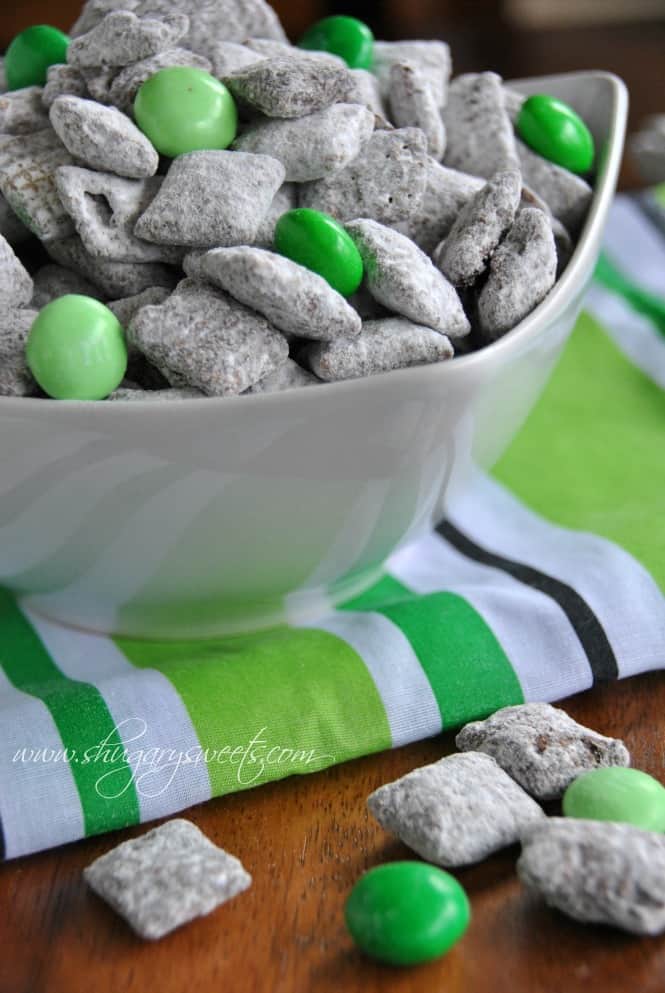 Needless to say we devoured this treat quickly in our house. I thought maybe it would last longer than a box of Thin Mint cookies. Nope, we just ate more!! Ha!
Today my BFF Jocelyn from Inside BruCrew Life is also posting a Thin Mint Recipe! We are always on the same wavelength when it comes to desserts! Check out her Thin Mint Fudge Brownies!
Love Puppy Chow? Try this Cherry Vanilla Puppy Chow I made for Valentine's day. You can use any flavor of gelatin to give your white chocolate a new flavor!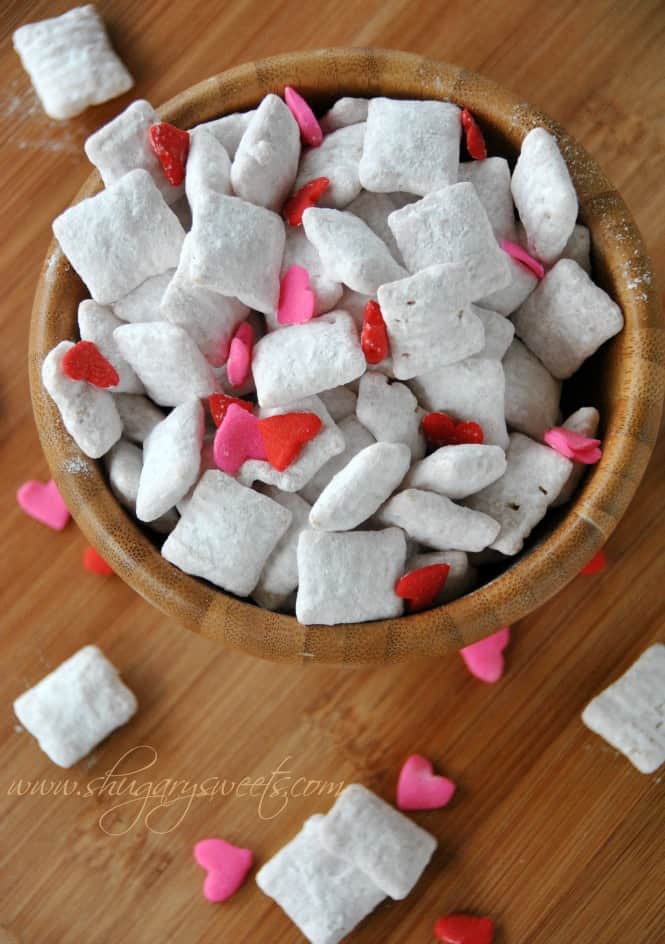 Love Chocolate and Mint together? Yeah, me too! And of course Homemade Peppermint Patties are the perfect chocolate mint candy on the market. Right??? Easy to make too!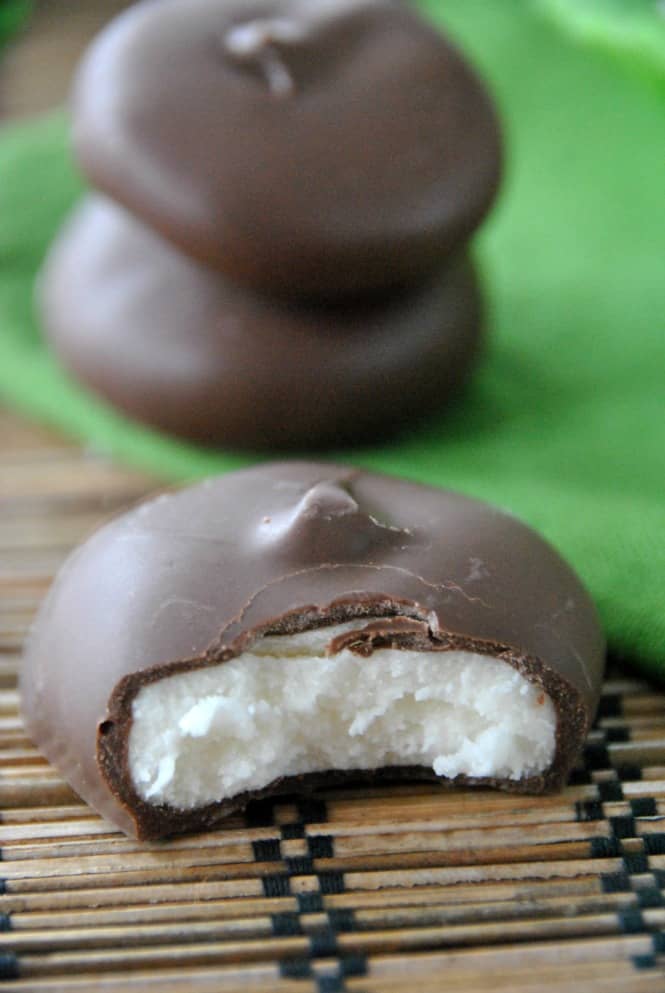 Using more Green & Black's Mint Chocolate I created these Dark Chocolate Mint Crinkle Cookies. They are so rich and fudgy you won't be able to stop eating them. That's your warning!!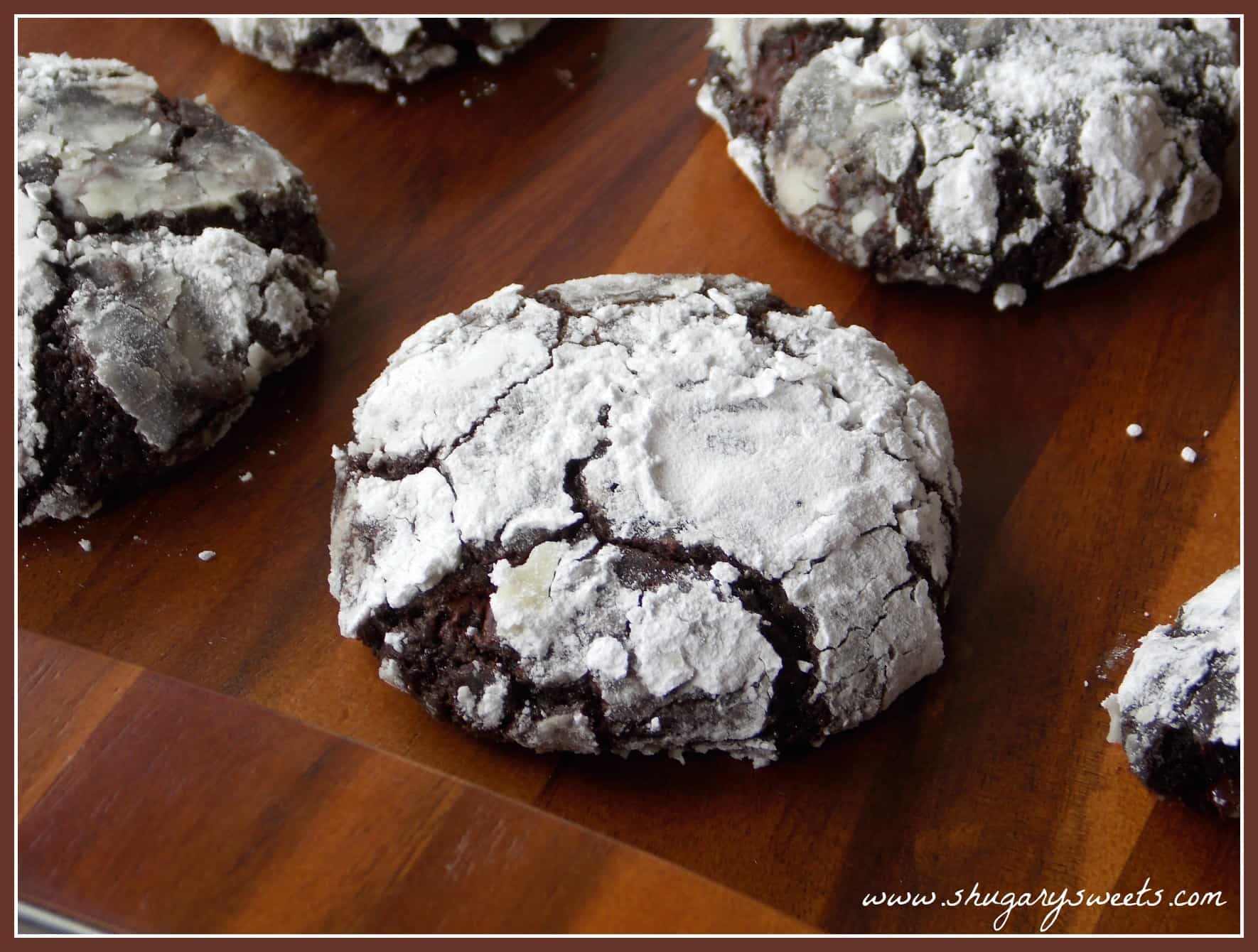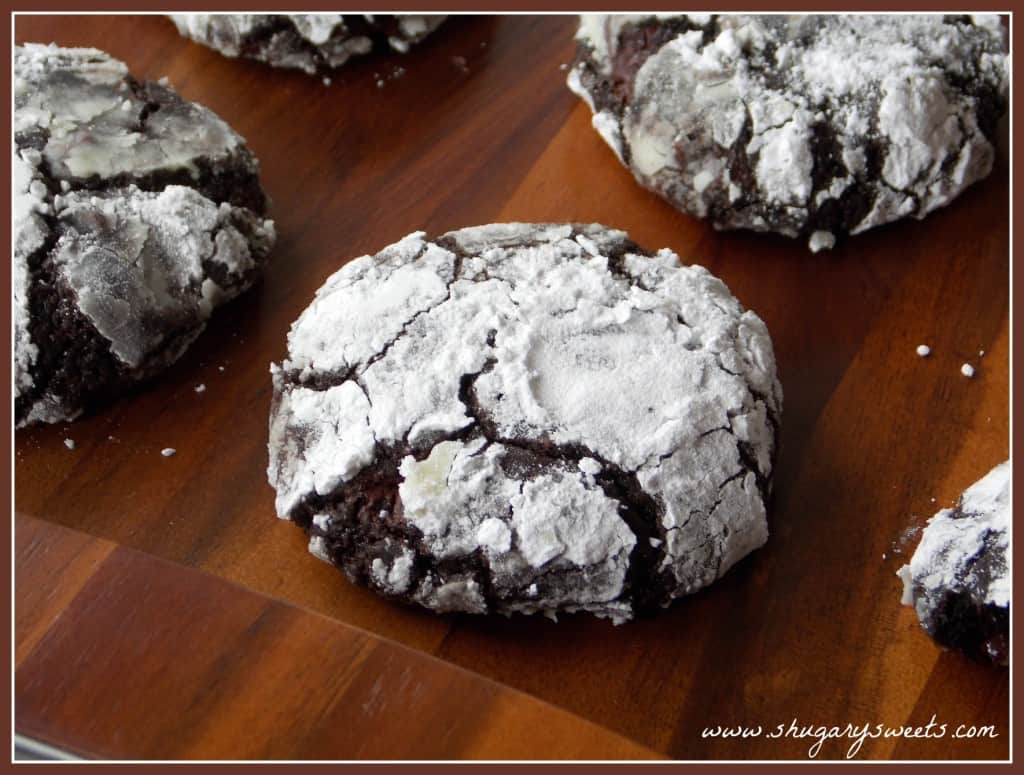 Let's not forget Chocolate and Peppermint. It's not just for Christmas. Especially when you add cheesecake to the mix, like in this Chocolate Peppermint Cheesecake Cake!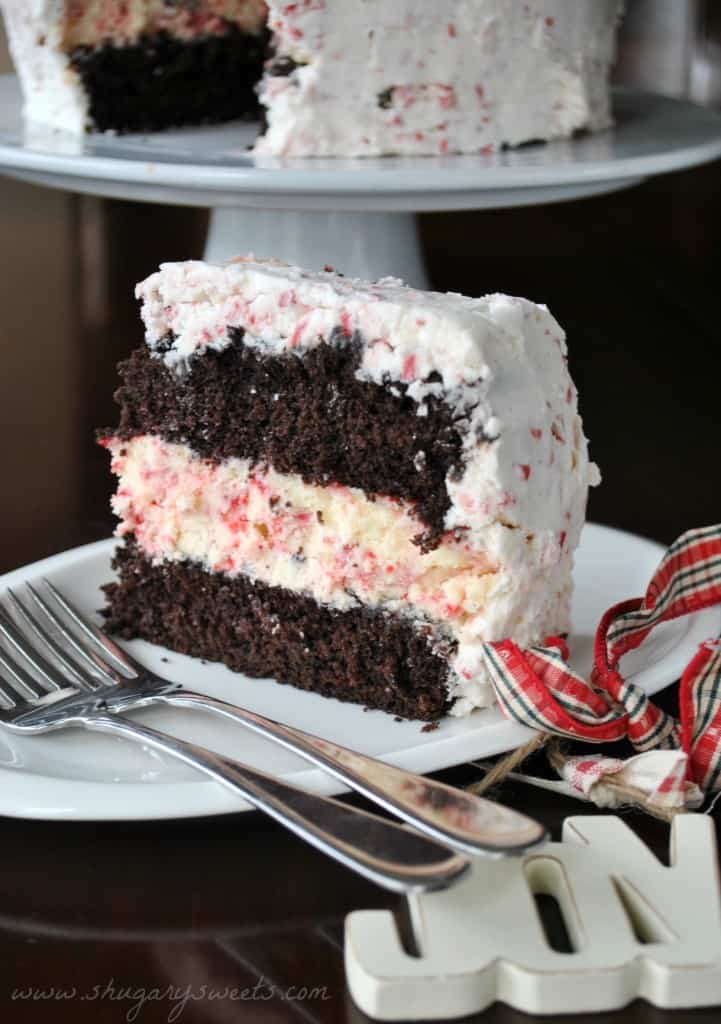 Love this recipe? Find more delicious recipes by following me on Pinterest:
Don't miss another mouthwatering recipe from Shugary Sweets! Be sure to follow me:
Facebook | Twitter | Google+ | Pinterest | Bloglovin'
Stop by some of my favorite blogs sharing Chocolate Mint too:
Thin Mint Fudge Brownies from Inside BruCrew Life
Chocolate Mint Poke Cake from Dorothy at Crazy for Crust
Chocolate Peppermint Patty Cookies from Buns in My Oven
Linked To: Talent Show Trick or Treat What's Cookin I'm Lovin It Wrap Up