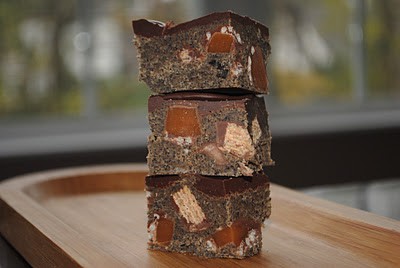 Here's the deal.
These are the best thing I have ever eaten in my entire life.
That's a big statement for me to make. Have you seen some of the treats on this blog? Even the BBQ potato chips are high on the list of "best things." However, if you think I exaggerate, then you need to make them yourself and you will understand.
I made a batch of these early in the week last week. In one day my husband and I had eaten nearly half the batch. They are so addicting. In a moment of anger, I threw the remaining candies in the trash. I couldn't believe I had ruined my hard work exercising that morning by eating so many of these treats!
Tempted as I was to reach in the trash for another piece of candy, I realized meatballs and gravy scraped off our dinner plates was now atop these treats. Plus, oh yeah, who eats out of the garbage!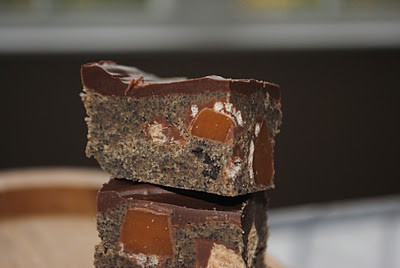 So the next morning, I woke up with a craving. Made another batch, took a picture, packaged them up after eating a large share of them. Sent them to work with my husband.
The creamy Biscoff with the crunch of the Oreo, and the candy bars, O em gee.
Biscoff Candy Bar Fudge
Ingredients
22 Oreo cookies (or Biscoff cookies)
1/3 cup powdered sugar
1/4 tsp salt
1 1/2 cup Biscoff spread (or substitute peanut butter if you aren't lucky enough to find the spread- however, it's a very different taste)
1/2 cup butter
1 cup white chocolate morsels
10 snack size Kit Kat bars, chopped
10 snack size 100 Grand bars, chopped
1 cup semi-sweet morsels
1/4 cup Biscoff spread
Instructions
In food processor, pulse Oreo cookies into crumbs. Pour into large mixing bowl and mix with powdered sugar and salt.
In small microwave safe bowl, melt 1 1/2 cups Biscoff with butter, in 30 second increments (takes about 90 seconds). Stir after each interval until smooth and creamy and butter is completely melted. Pour over cookie crumbs and blend completely.
In small microwave bowl melt white chocolate morsels, in 30 second increments, stirring after each interval. Pour over cookie crumb mixture. Blend completely and allow to cool slightly to room temperature (about 10-15 minutes).
While cooling, chop the candy bars into bite size pieces. Fold into cookie crumb mixture. Pour into a parchment paper lined 9x9 pan.
Melt semi-sweet morsels with 1/4 cup Biscoff spread. Immediately pour over fudge mixture. Refrigerate 1 1/2-2 hours until set. Cut into bit size squares and enjoy!