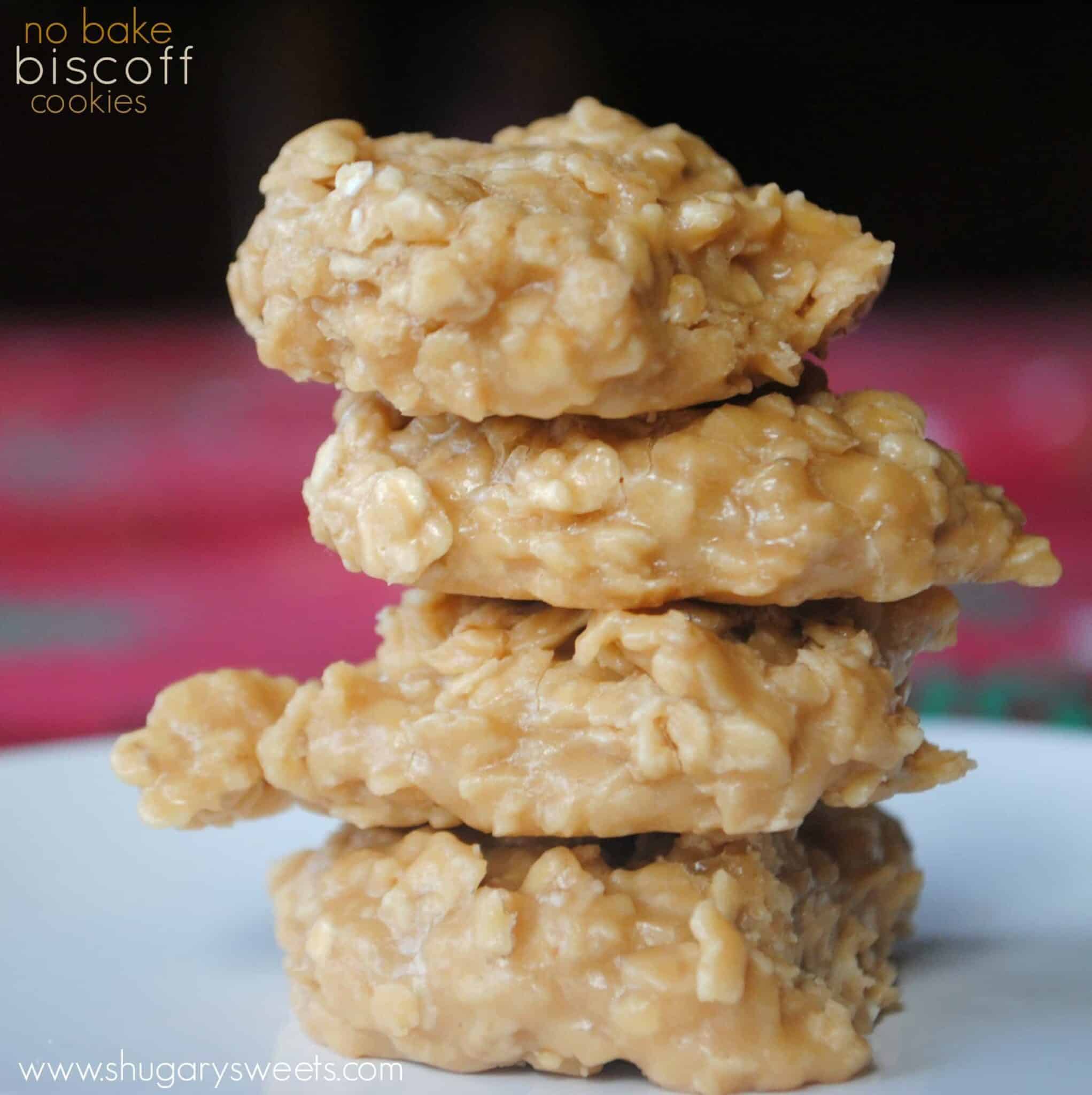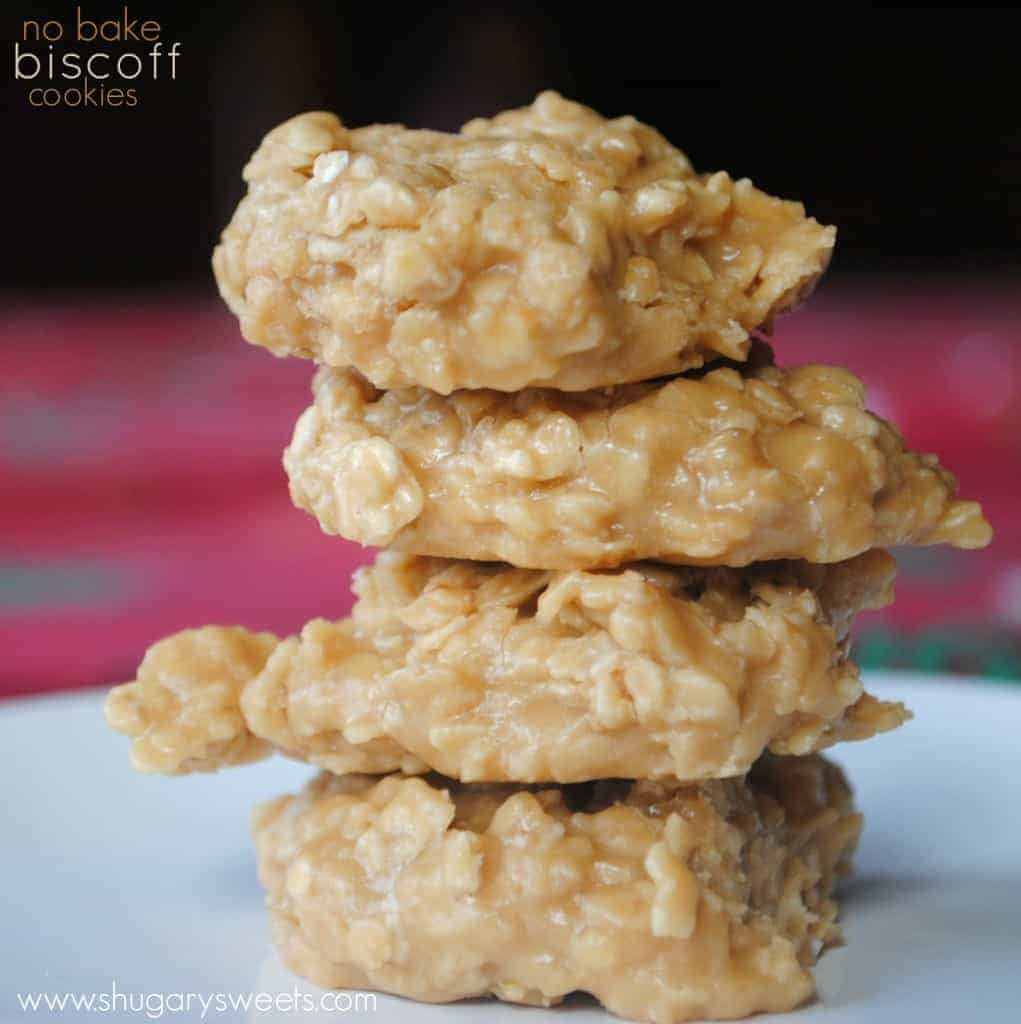 Hi, My name is Aimee and I'm addicted to Biscoff spread. If you have not yet tried it, PLEASE put it on your Christmas wish list. You can order it from here. I buy mine at our local Kroger (in the bakery section). I must buy at least a jar every week. And I don't share. Got a problem with that?
Any whoooo… this recipe is a no-brainer. Most of you have had no bake cookies, or have seen my nutella no bake cookies. This recipe swaps out the cocoa and peanut butter (or nutella) and substitutes Biscoff (which is so hard to describe what it tastes like…think gingersnap meets graham cracker, in a creamy spread).
Biscoff No Bake Cookies
Ingredients
2 cup sugar
1/2 cup milk
1/2 cup butter
1 tsp vanilla extract
pinch of salt
1/2 cup Biscoff spread
3 cup quick oatmeal
Instructions
In large saucepan, mix butter, sugar and milk on medium high heat. Bring to a boil, and boil for one minute (don't skip this step)! Remove from heat.
Stir in the Biscoff spread, vanilla and salt until thoroughly combined. Fold in oatmeal.
Scoop cookie dough onto parchment paper in 1-2 Tbsp scoops. Allow to set (about one hour). Remove and store in air tight container. Yum.