One of my favorite flavor combinations ever: Chocolate Mint Meringue cookies are so easy to make, and so versatile too!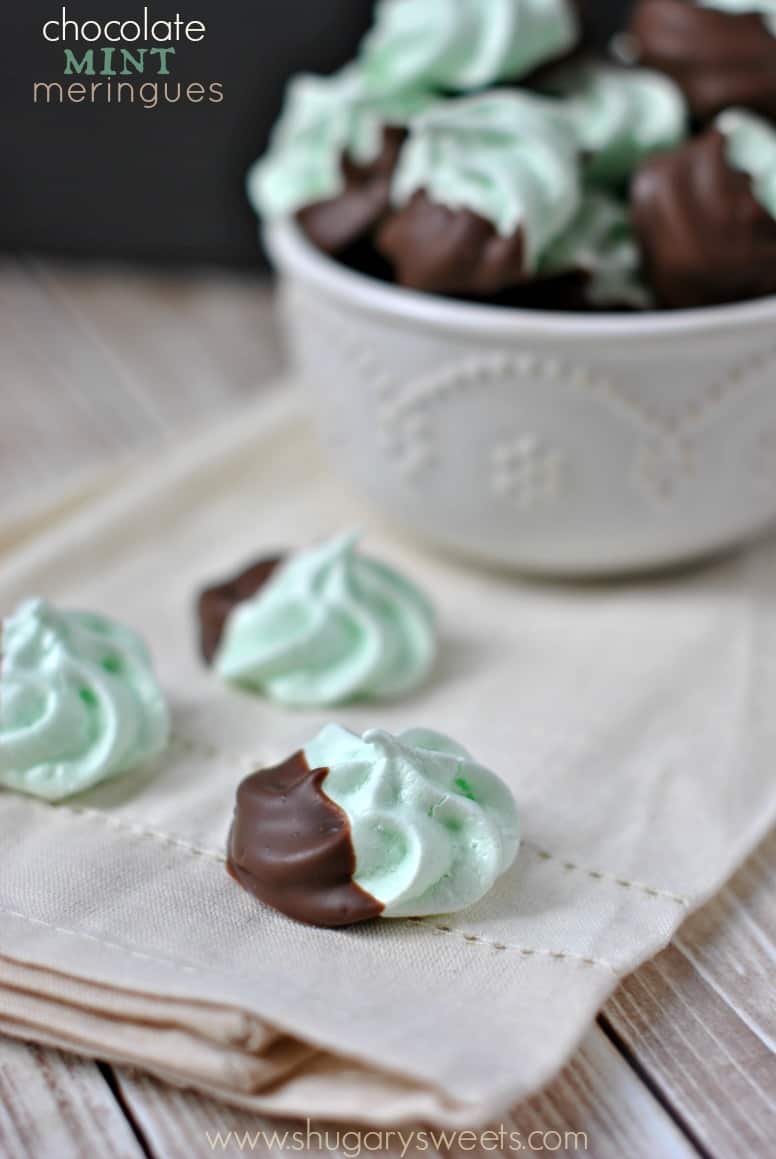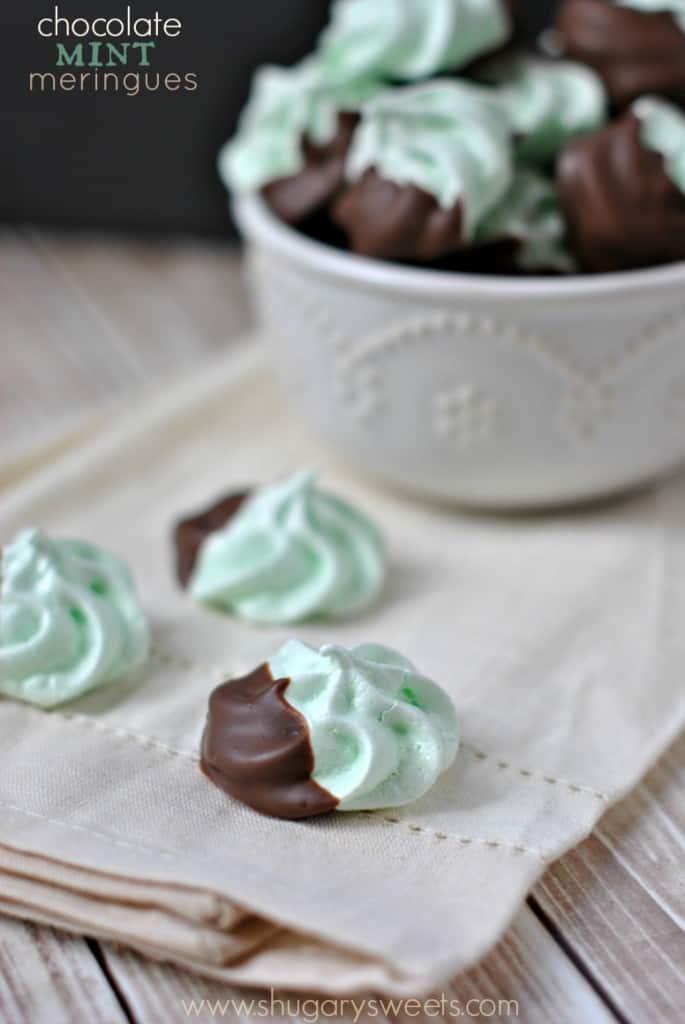 Click HERE to save recipe to Pinterest
There is something so special about meringue cookies. I don't remember eating them in childhood (although I've heard from many of you that your grandmother's always made them). I know for ME, they are just melt in your mouth perfect.
Making cookies for the week is something I try to do regularly. My kids like to have a "treat' in their lunch sacks every day. Cookies are the obvious choice for that treat.
How to make Meringue Cookies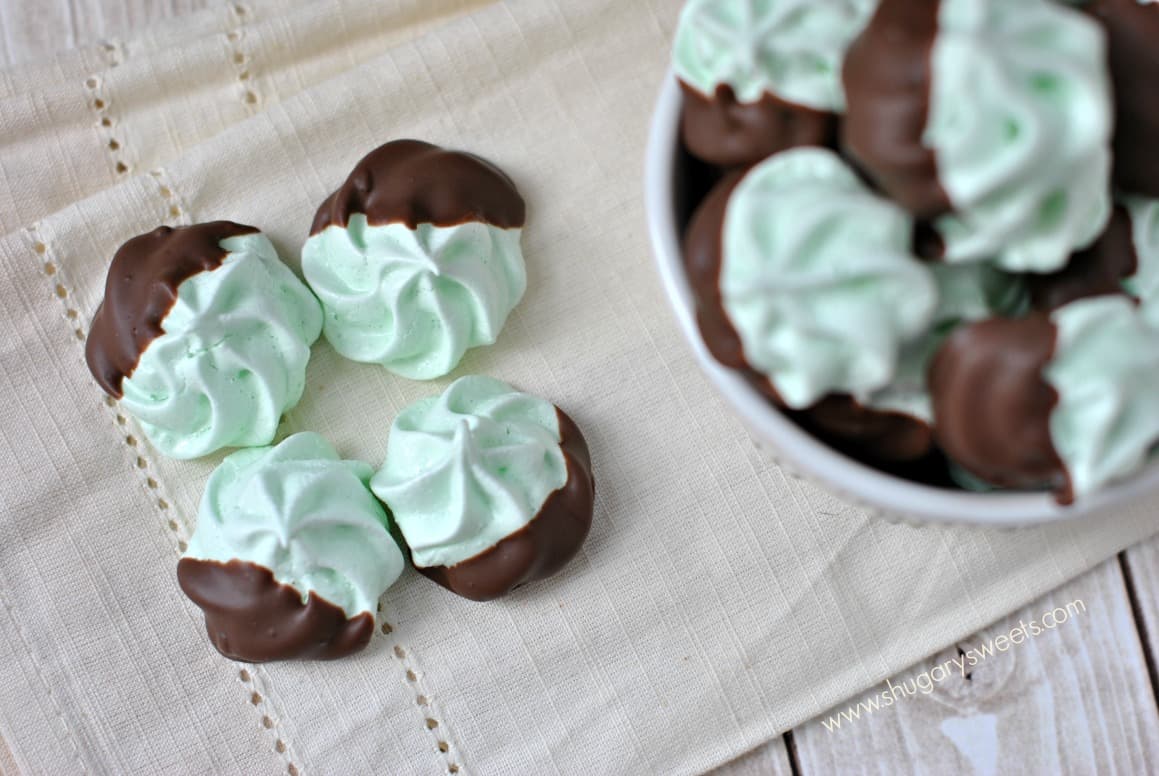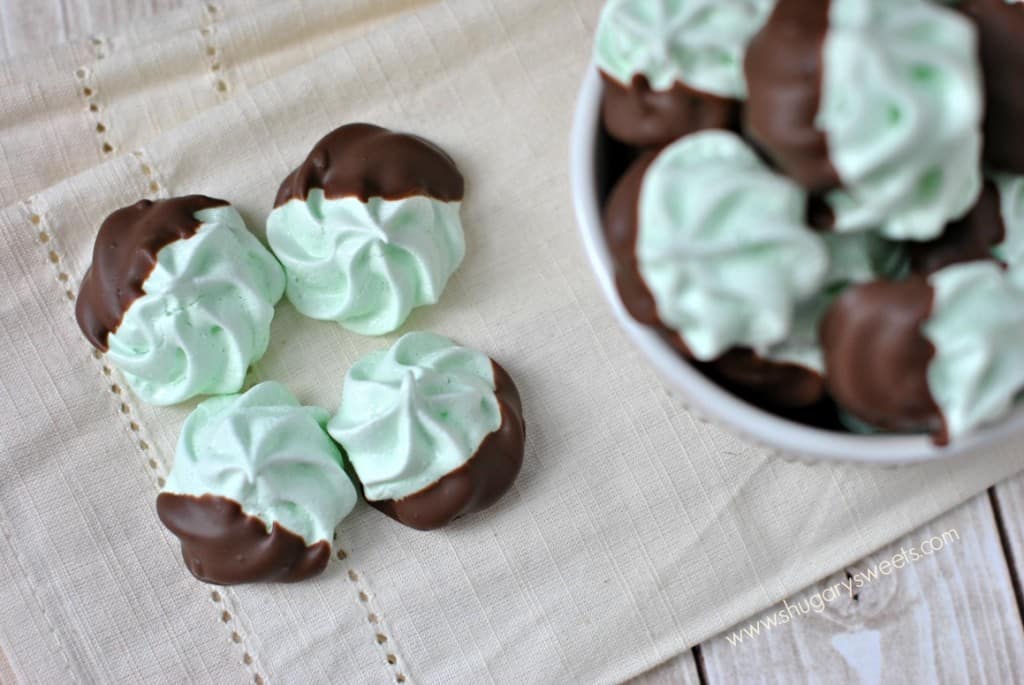 I wasn't sure what my kids would think of meringue cookies in their lunches this week, if it's too "sophisticated" for a school lunch or not.
But, guess what. It doesn't matter. We ate these cookies in less than 24 hours.
The recipe made about 60 little rosettes, but that didn't stop us. Every time I walked by the bowl this weekend, I grabbed one.
I wasn't the only one either, honest, I had help polishing these off! We hosted Bible Study in our home on Sunday night and that was the last straw. They were gone.
Looks like I'll be back to the cookie baking drawing board today!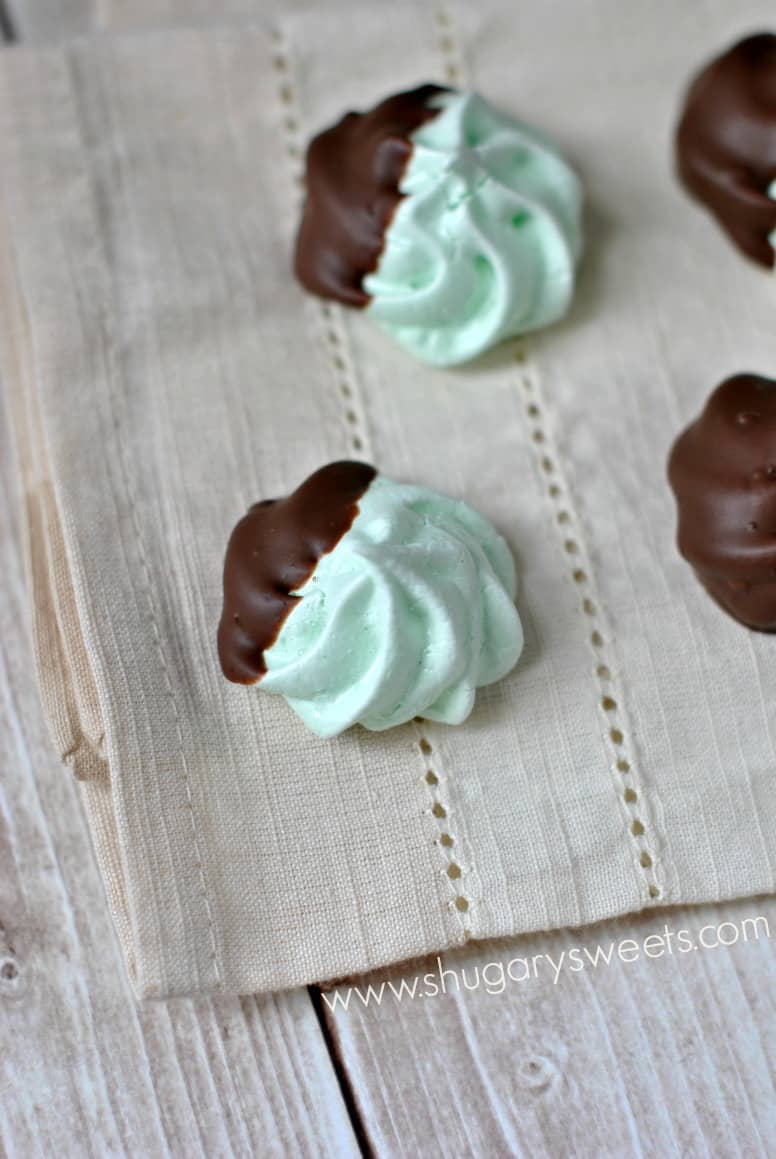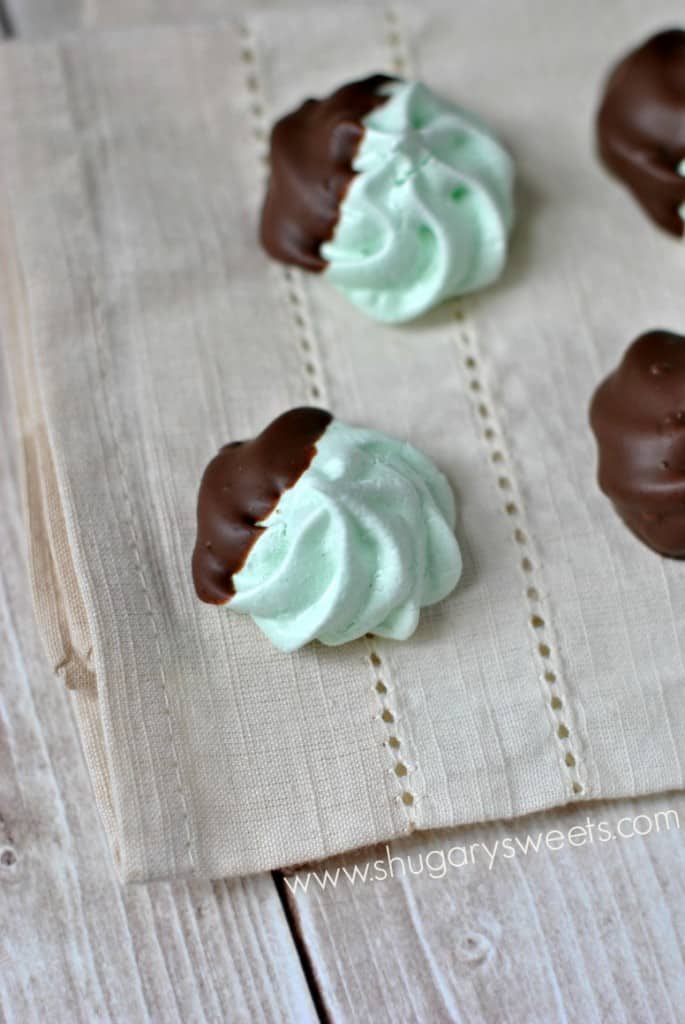 So now, I sit here on Monday, writing about these delicious cookies that I can no longer snack on.
Have you made meringue cookies before? They seriously are so easy!
Here are a few tricks that I use when making meringues:
Bake them at a low temperature for a long time. I usually do 200 degrees for 80 minutes.
Use parchment paper! Easy to clean up, and mine never get browned bottoms.
Once done baking, turn oven off and let them set in the oven for hours. I usually make them in the evening, then let them sit in the oven overnight.
Don't bake on a humid day. Don't store them when it's humid in your house.
Use JELL-O gelatin powder to add color and flavor (I usually add in a couple tablespoons of the powder).
Add your food coloring before beating to stiff peaks. It helps distribute it more evenly. I also find gel food coloring works better than liquid.
Use a pastry bag and tip for swirls and roses. Or use a spoon and drop by tablespoon onto parchment paper. You decide.
Use chocolate almond bark, Candiquik, or melting wafers for dipping your meringues. It sets up quick and doesn't change the texture of your meringue.
ENJOY!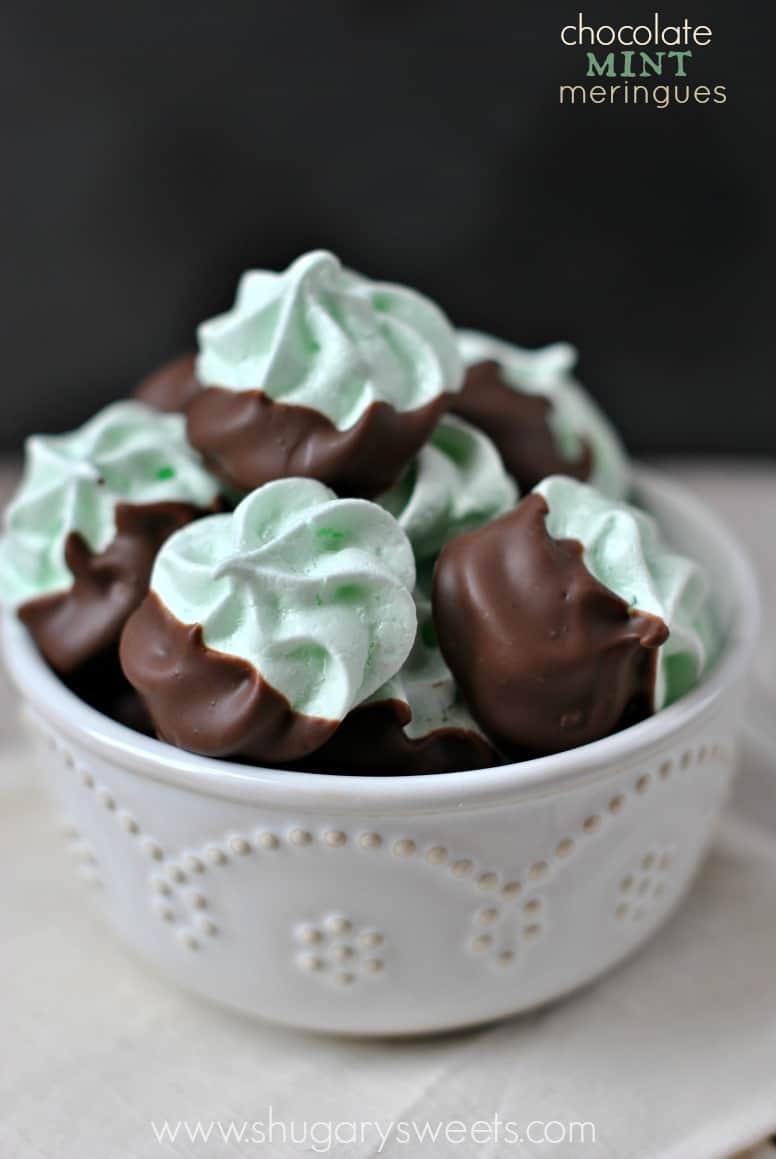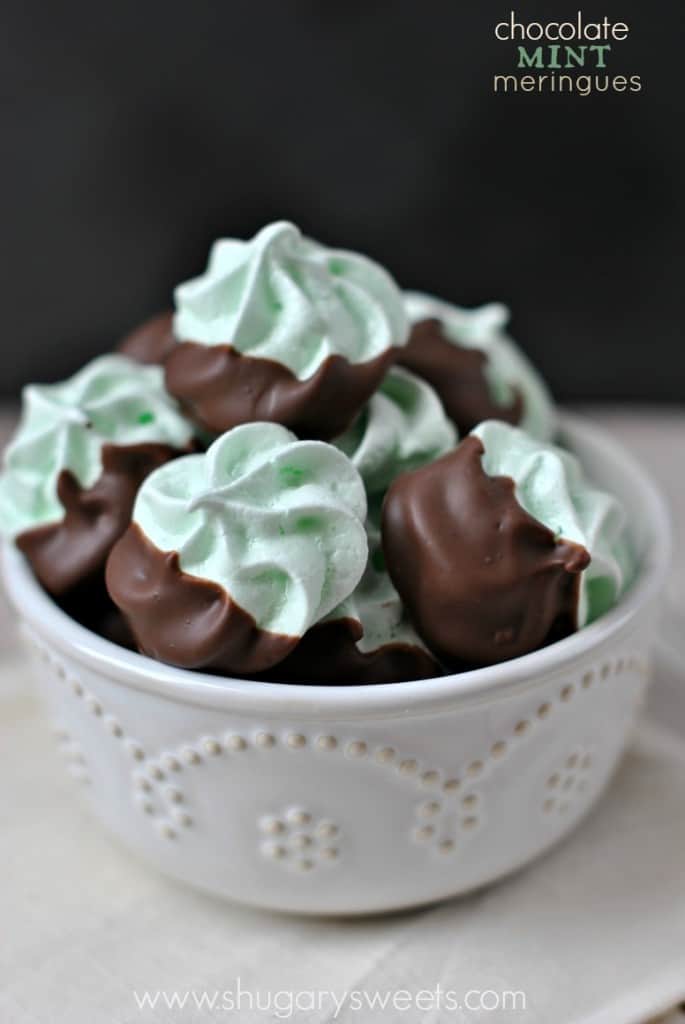 Some of our favorite Cookies for lunches: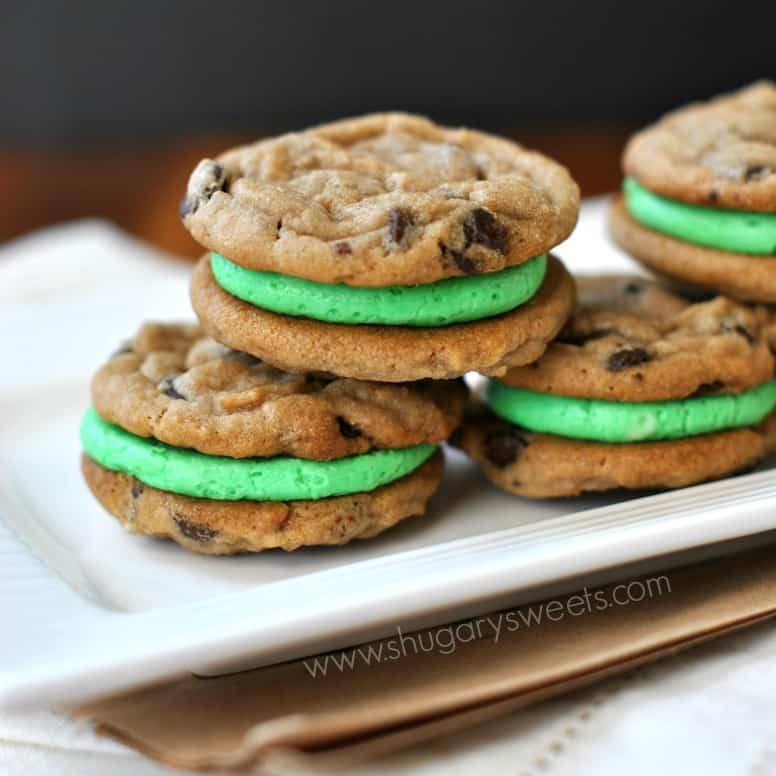 Chocolate Chip cookies with Mint buttercream filling!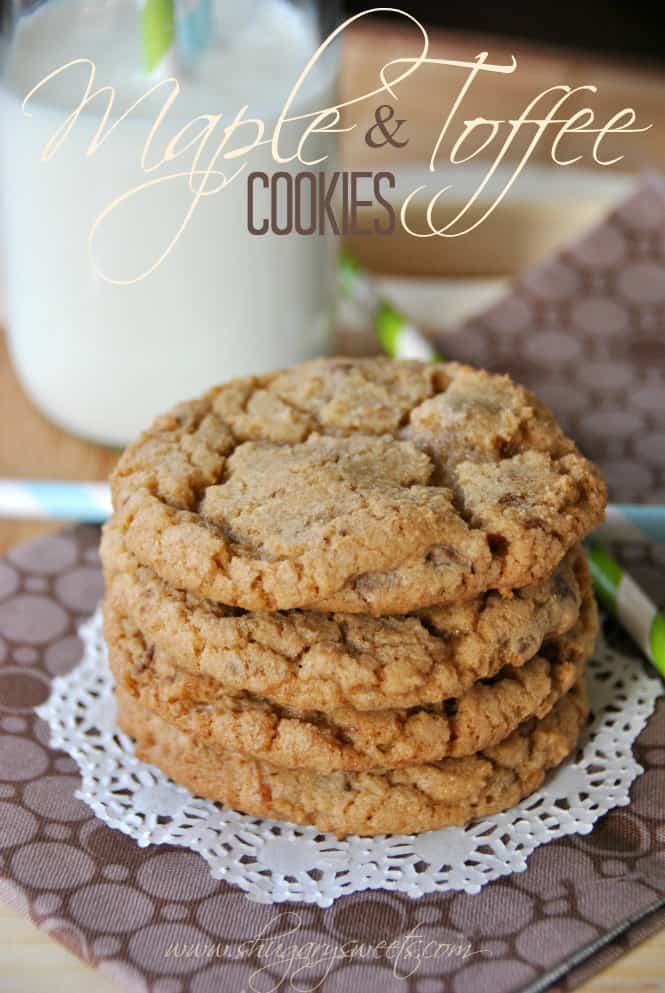 Maple Toffee Cookies. Chewy and delicious!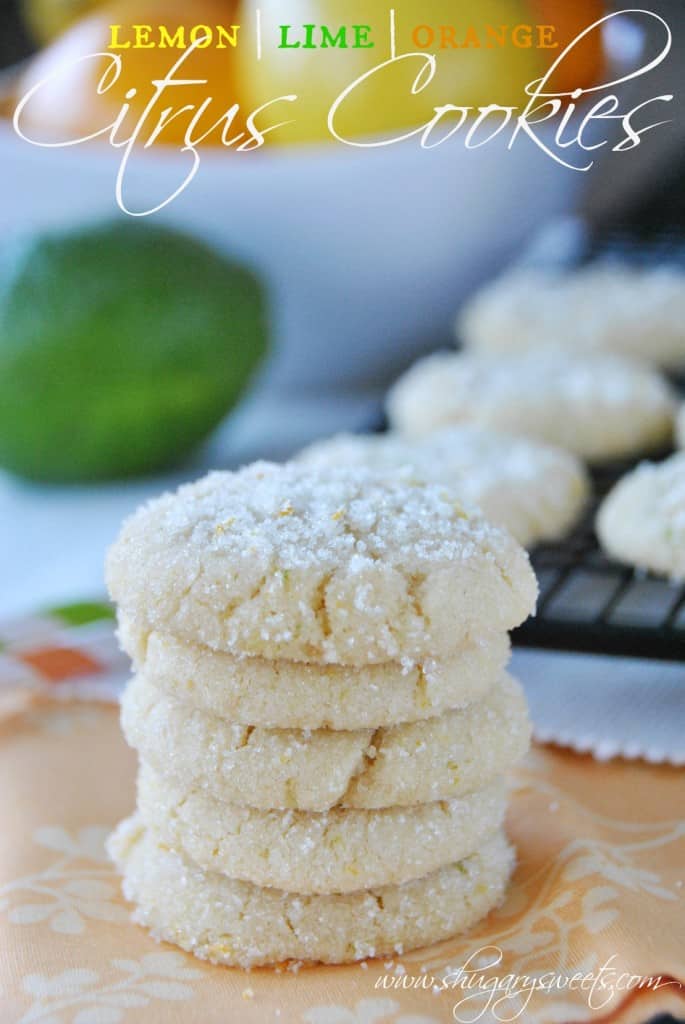 Lemon, Orange, and Lime Cookies: I love these chewy citrus cookies!
More favorite COOKIE recipes from my favorite blogs….
Connect with Shugary Sweets!
Be sure to follow me on my social media, so you never miss a post!
Facebook | Twitter | Pinterest | instagram
Recipe originally published March 10, 2014