One of my favorite flavor combinations ever: Chocolate Mint Meringue cookies are so easy to make, and so versatile too!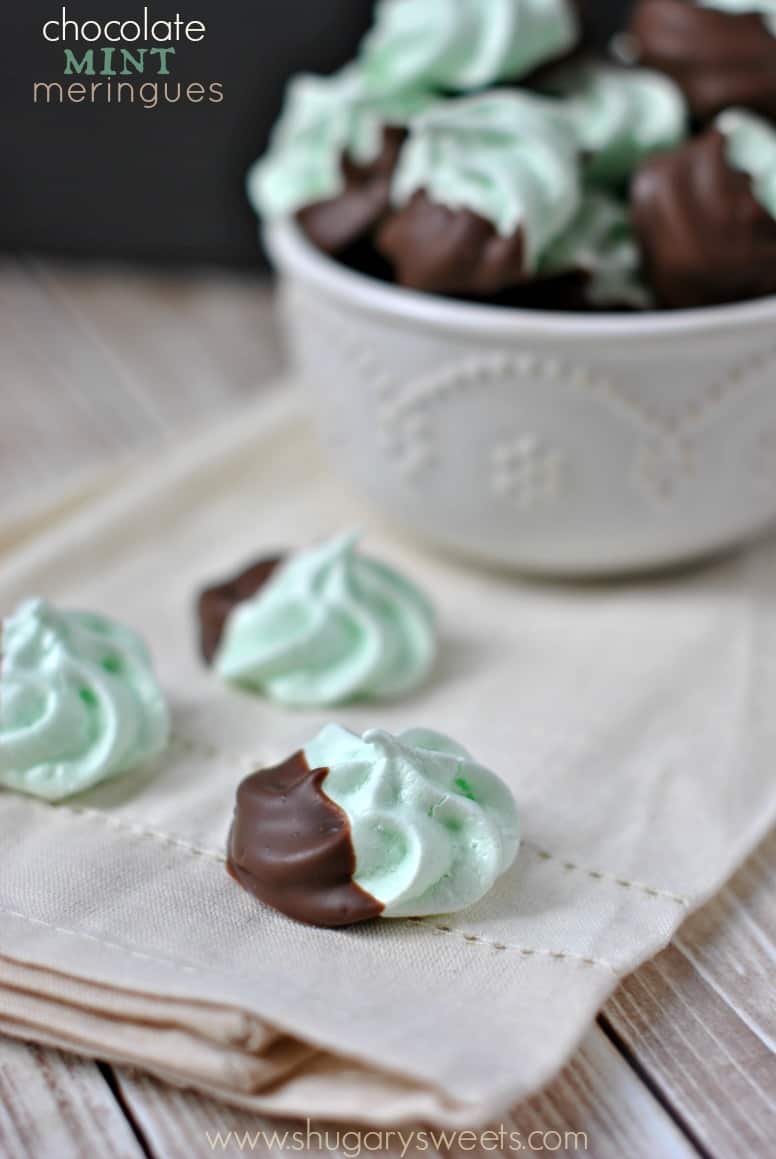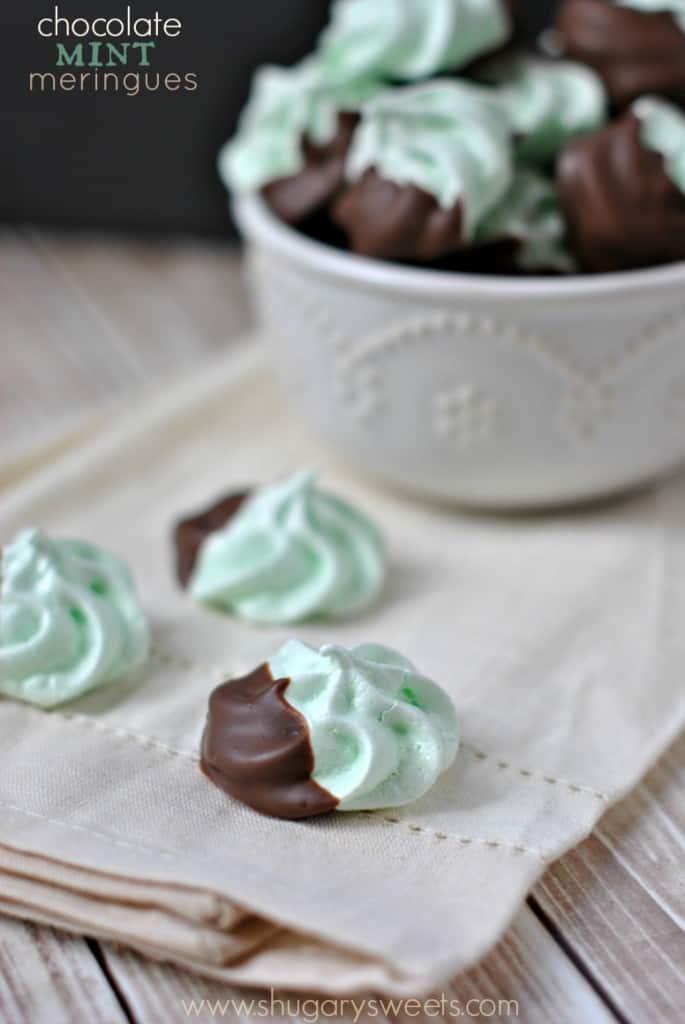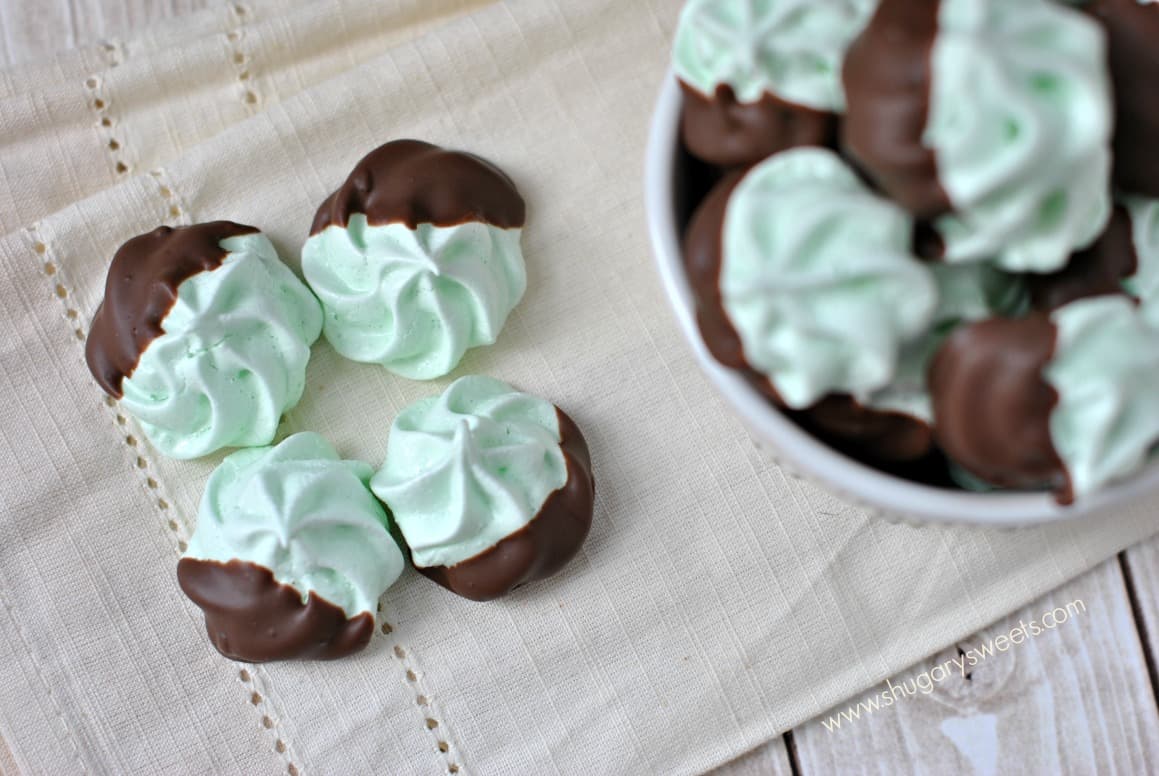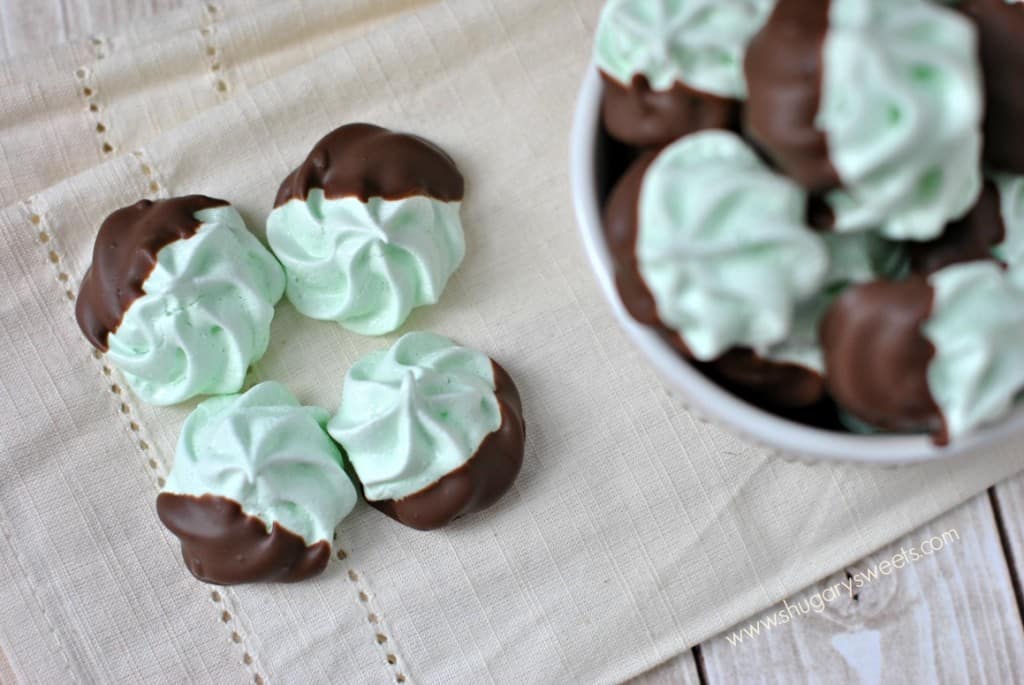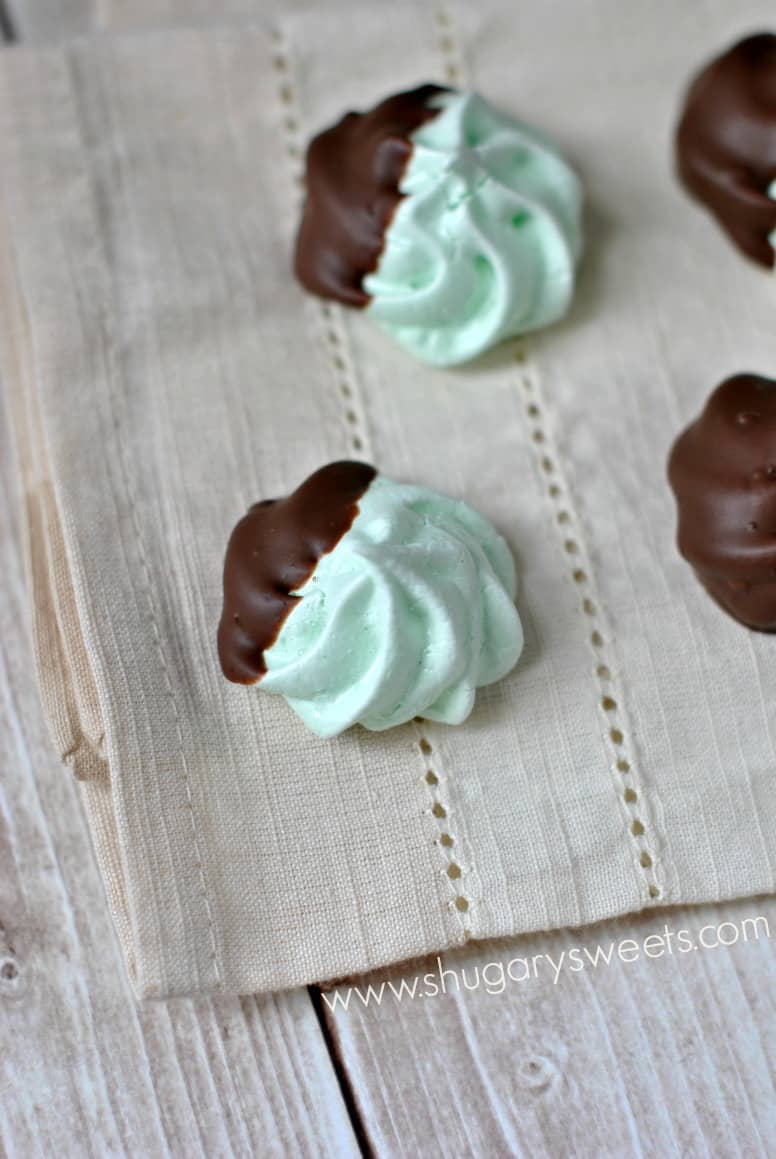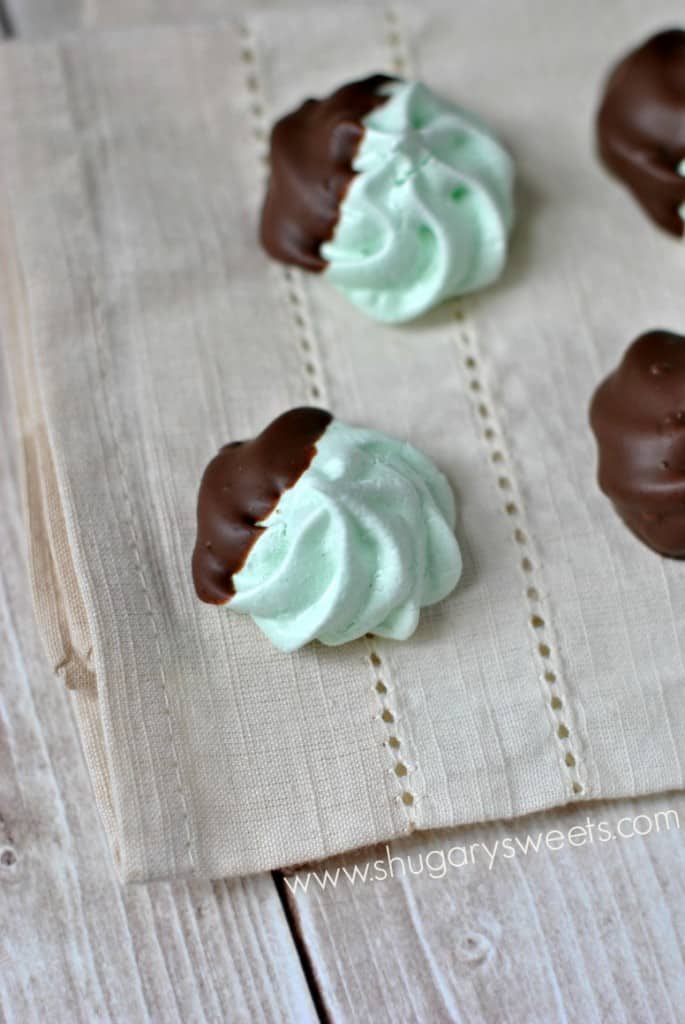 Meringue Tips and Tricks
Bake them at a low temperature for a long time. I usually do 200 degrees for 80 minutes.
Use parchment paper! Easy to clean up, and mine never get browned bottoms.
Once done baking, turn oven off and let them set in the oven for hours. I usually make them in the evening, then let them sit in the oven overnight.
Don't bake on a humid day. Don't store them when it's humid in your house.
Use JELL-O gelatin powder to add color and flavor (I usually add in a couple tablespoons of the powder).
Add your food coloring before beating to stiff peaks. It helps distribute it more evenly. I also find gel food coloring works better than liquid.
Use a pastry bag and tip for swirls and roses. Or use a spoon and drop by tablespoon onto parchment paper. You decide.
Use Ghirardelli melting wafers for dipping your meringues. It sets up quick and doesn't change the texture of your meringue.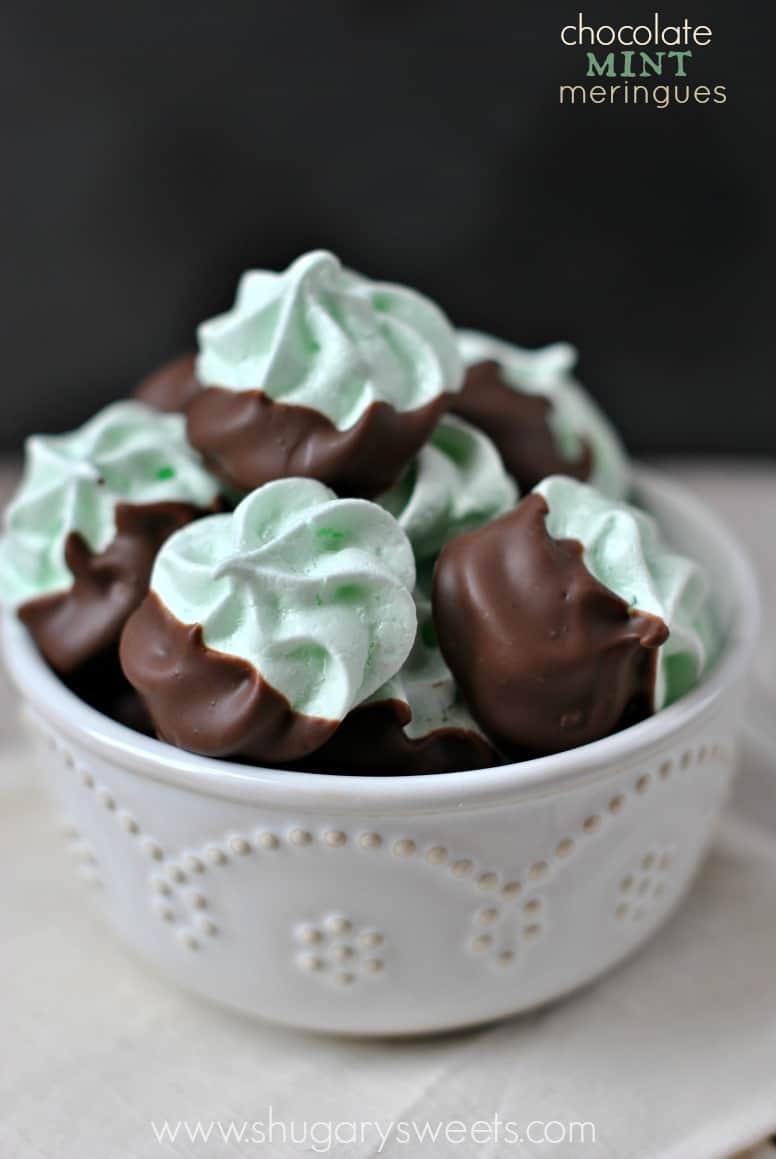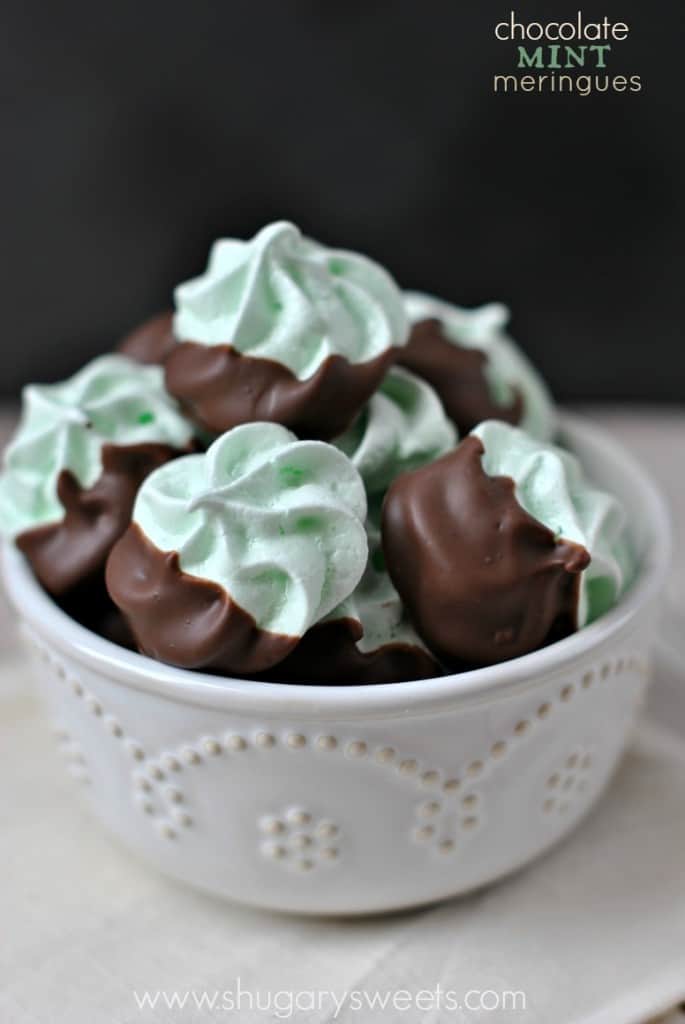 More Cookie Recipes