Looking for an easy, no bake treat idea? How about whipping up some Chocolate Peanut Butter Grahams?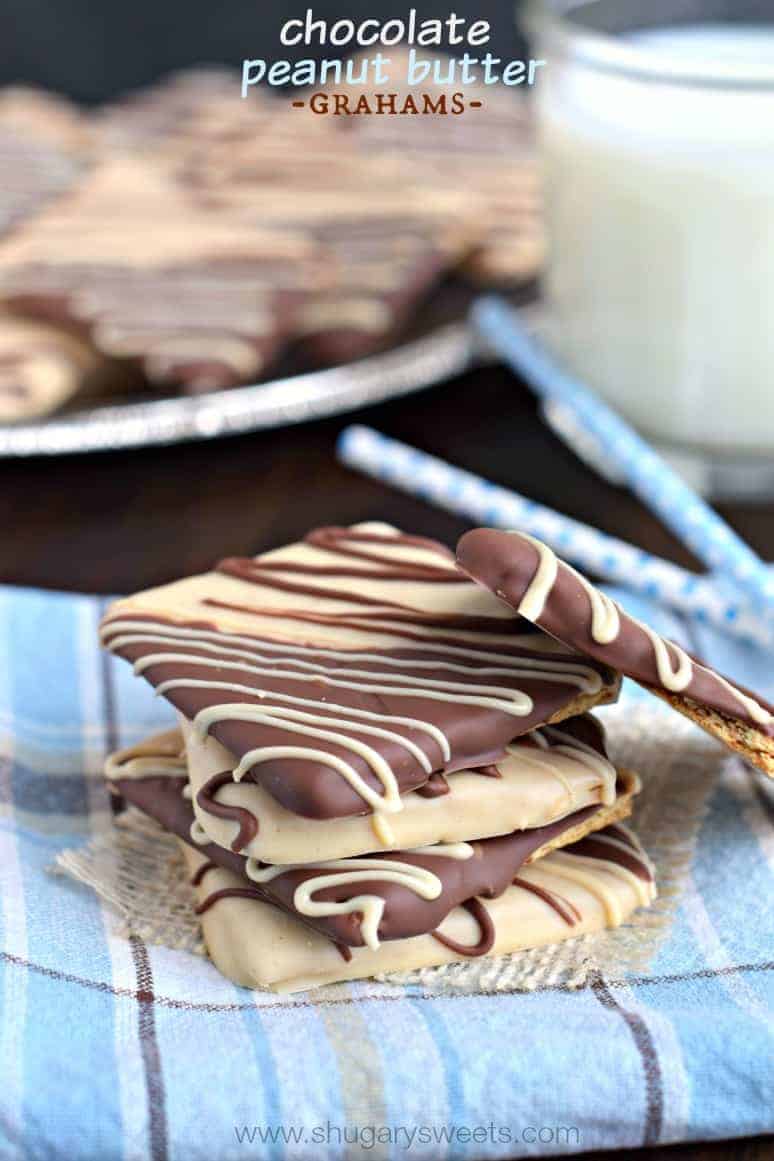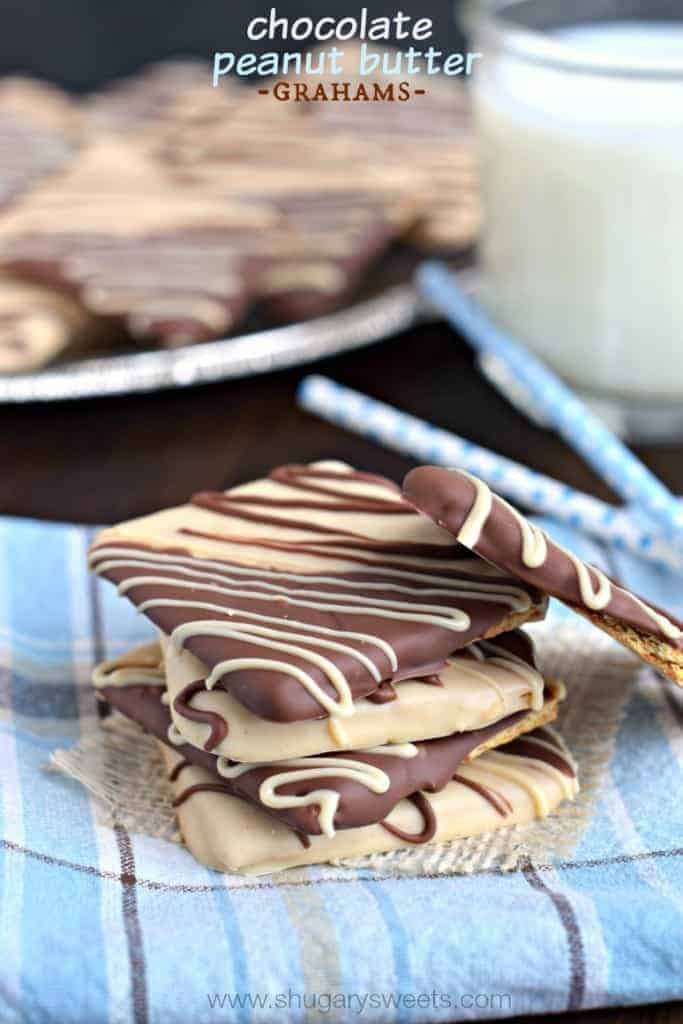 Click HERE to save recipe to Pinterest
These Chocolate Peanut Butter Grahams are such an easy treat! Like seriously guys, get your kids (or husbands) to work dipping in melted chocolate. Turn on some of your favorite TV and enjoy.
Speaking of TV…what kind of shows do you all watch?
My husband and I like to turn on Netflix or Amazon Prime and watch some of our favorite series from start to finish. We will usually watch one episode a night. Right now we are midway through the House,MD series, and love it. But, we're looking for suggestions on our next series.
This Christmas break we did something completely unheard of. Something we probably haven't done since before kids.
We spent an entire day watching TV. In our room. It was the day after a big family celebration, our kids were occupying themselves with new Christmas gifts, and we laid in bed watching TV from 8am-11pm. NO JOKE. We watched a lot of episodes of our favorite show!
We did occasionally get up and eat (grazing in the kitchen), and checked on the kids (don't worry they can fend for themselves)! It was lovely.
Know what else is lovely?
Chocolate and Peanut butter. #AmIRight?
I love treats that don't require the oven. And with just a couple ingredients, these can be assembled in front of the TV. I'm such a tv junkie. #firstworldproblems
A couple years ago I made this trio of holiday bark. The key was to spread them super thin. I made them again over the holidays this year and my kids LOVED the peanut butter pretzel one. So, I took that idea and morphed it with my favorite chocolate grahams (remember these chocolate peppermint grahams?).
Perfection. No need to slave in the kitchen baking a cake or brownies the next time company comes over. Turn on the tv and get ready for them by dipping graham crackers! Plus, it's chocolate peanut butter. WIN WIN WIN!! Enjoy!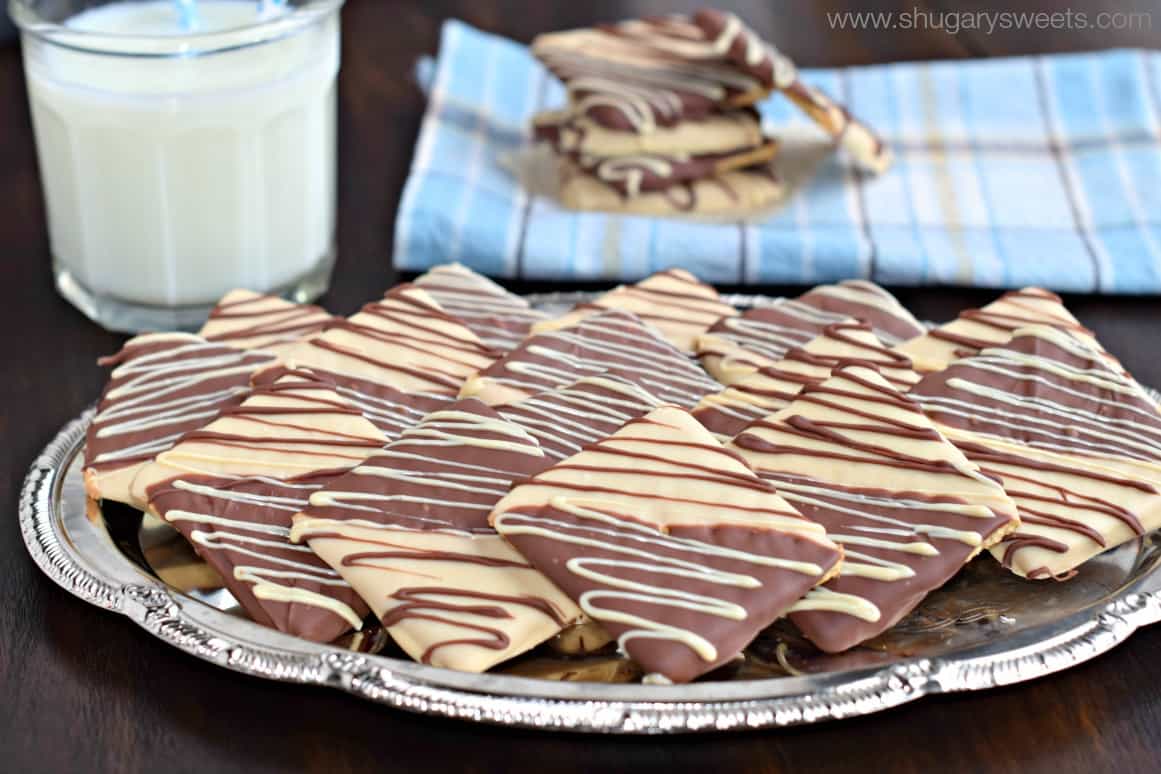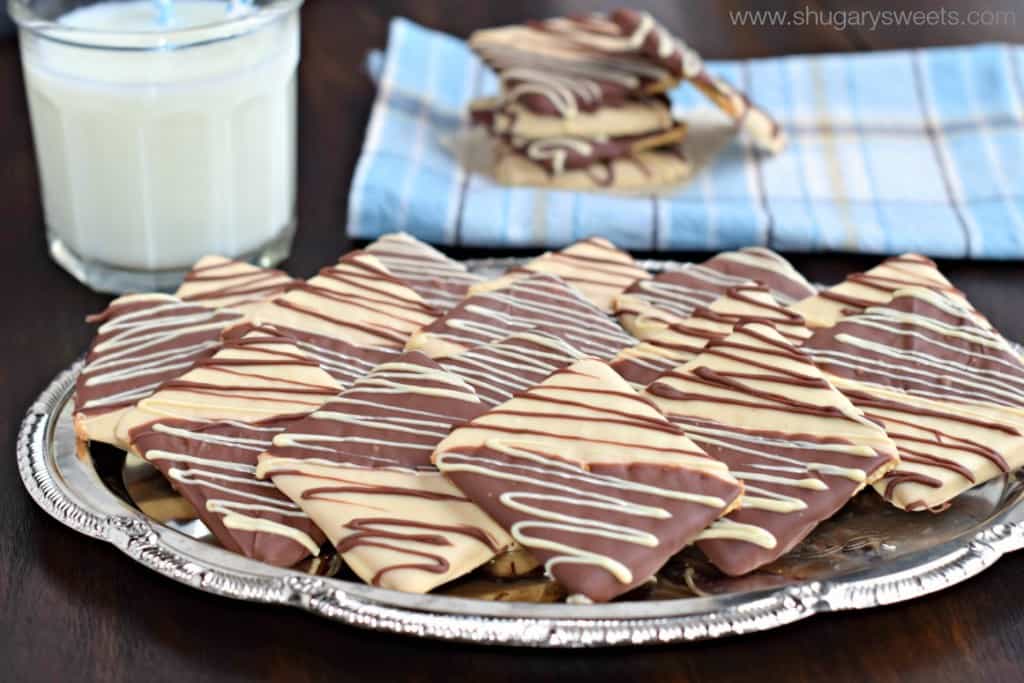 Love Chocolate Peanut butter? Me too!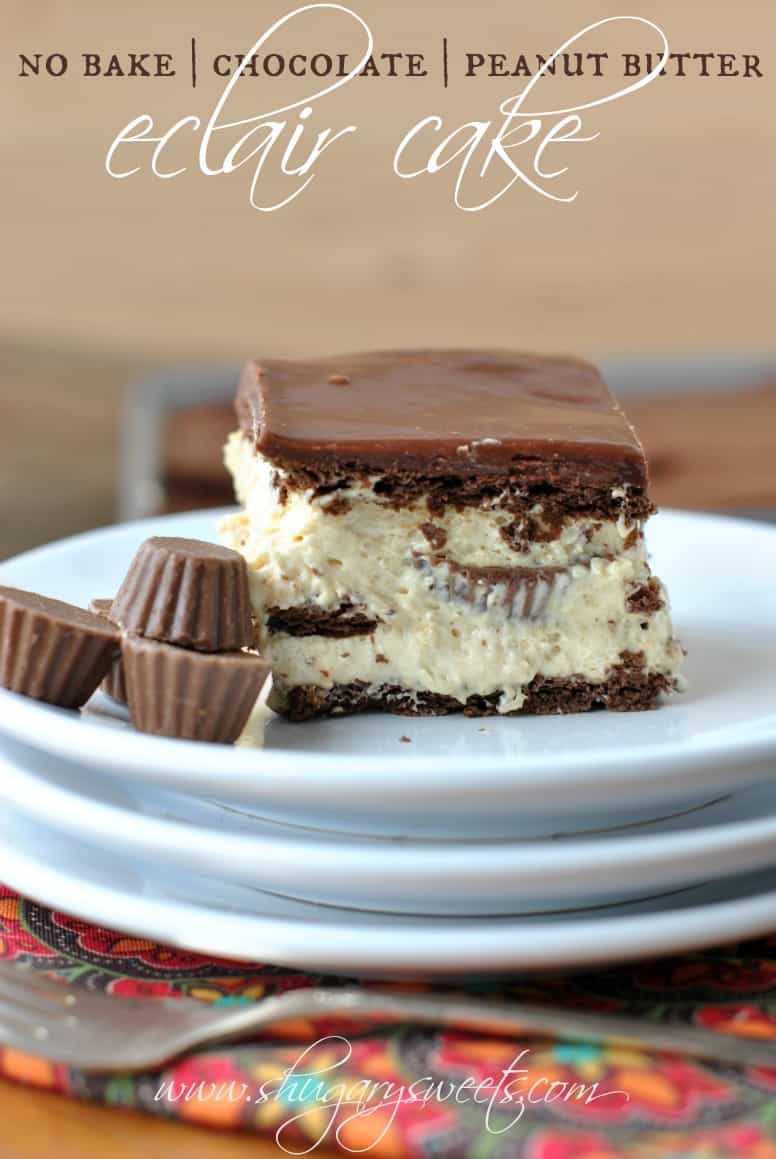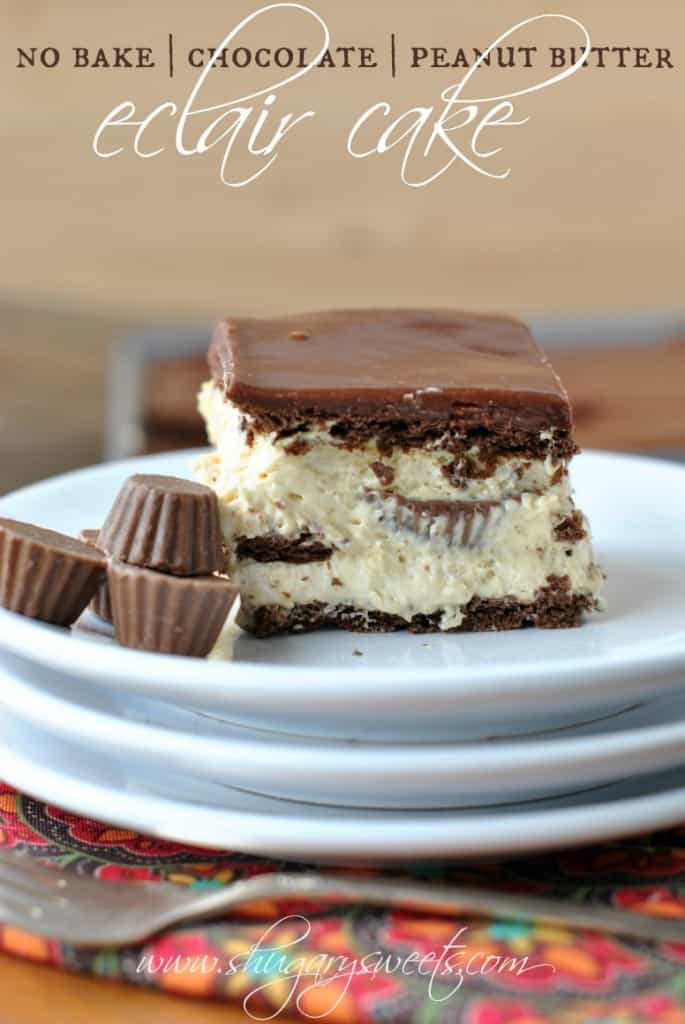 No Bake Chocolate Peanut Butter Eclair Cake: a delicious twist on a classic recipe!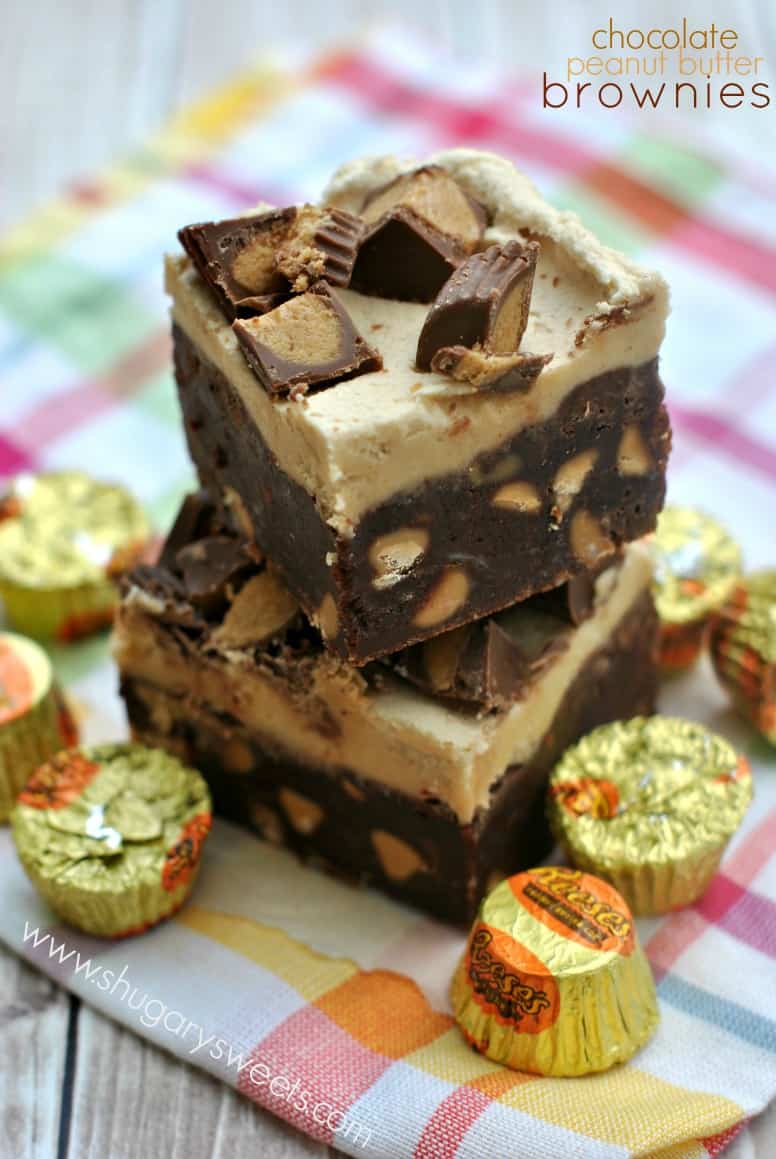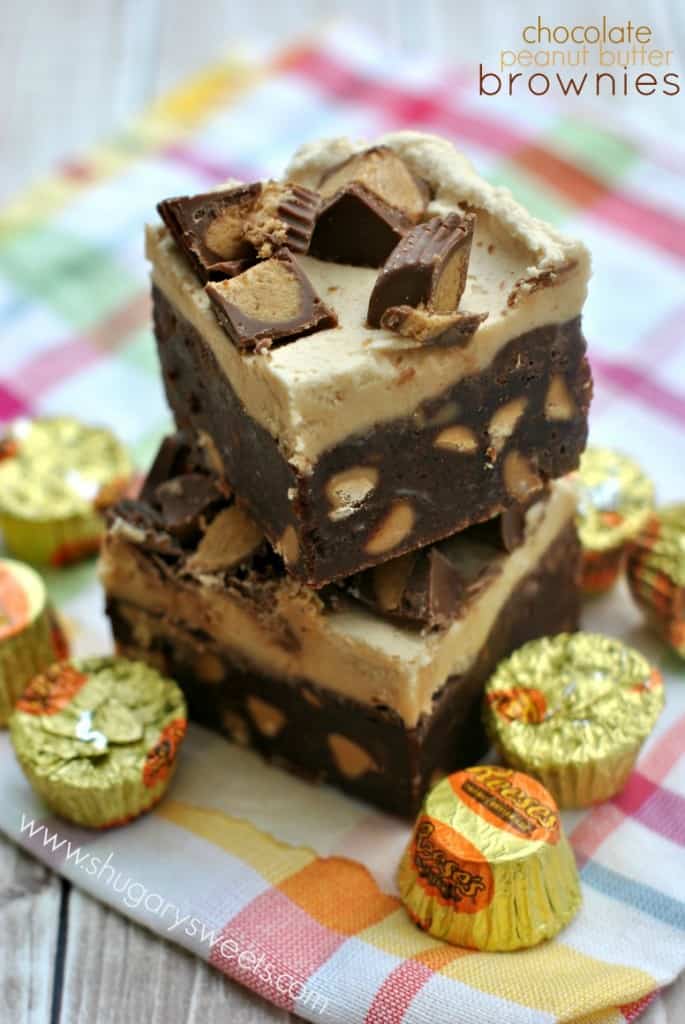 Chocolate Peanut Butter Brownies: thick fudgy brownies topped with fluffy peanut butter frosting. OMG!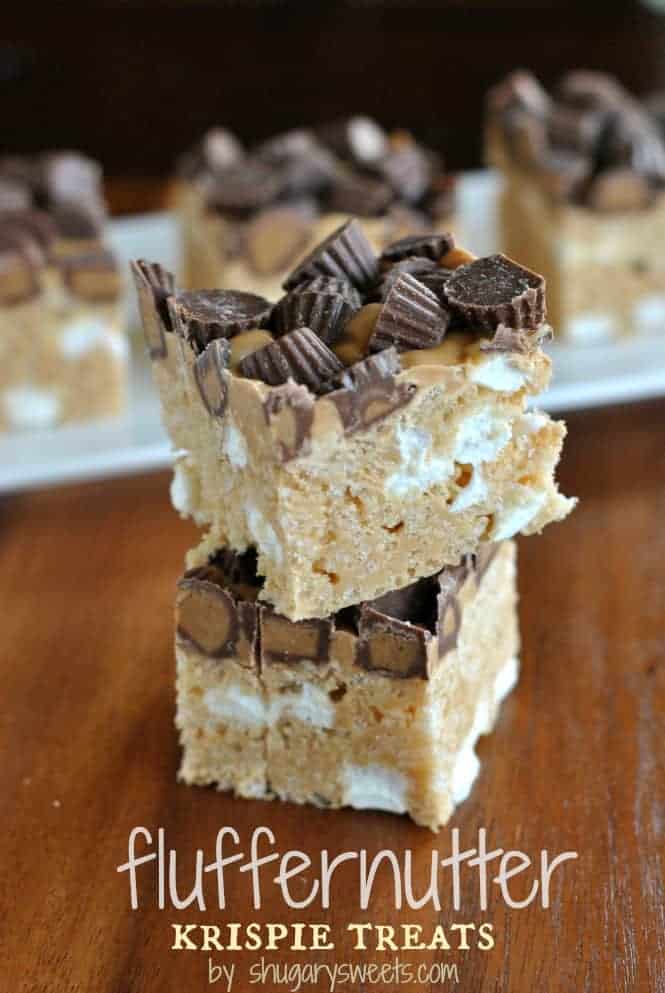 Fluffernutter Krispie Treats: peanut butter krispie treats topped with Reese's. Delicious.
MORE EASY DESSERTS:

Recipe originally published on January 6, 2015