Macadamia Cookie Pizza
**This post is sponsored by PHILADELPHIA Cream Cheese. I received compensation and free product, however, ALL opinions are 100% my own. This stuff is amazing!**
Be sure to follow me on Bloglovin'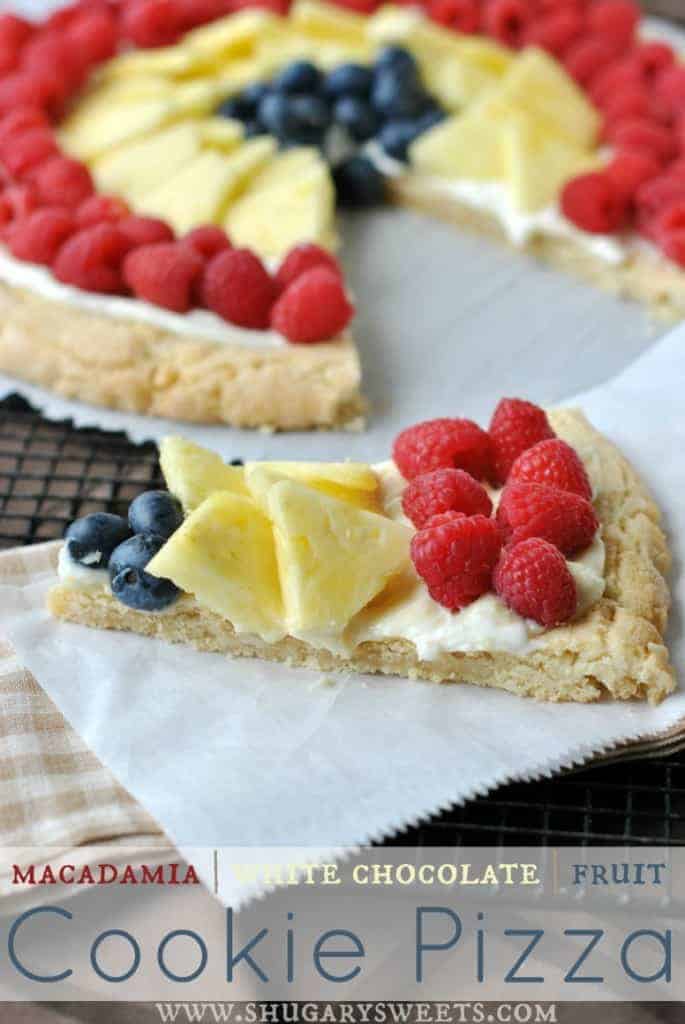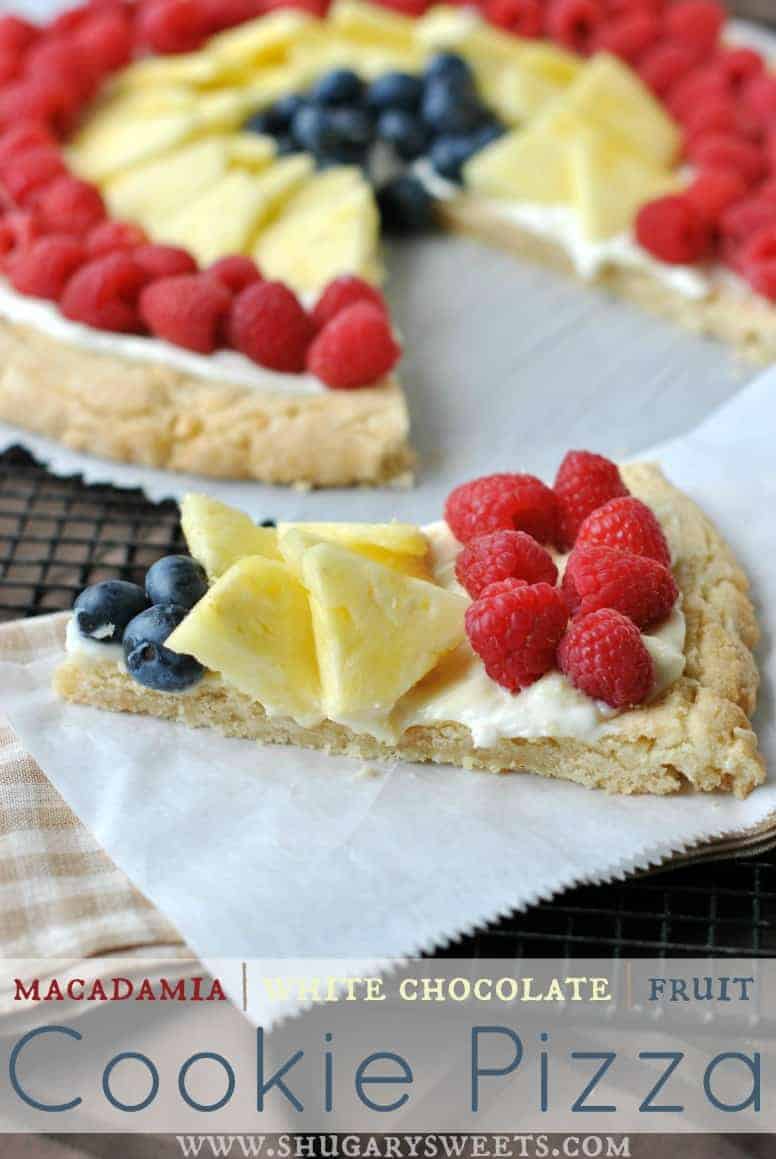 To me, making a cookie pizza is like making cookie bars. It's simple, easy and even more stunning than most bar cookies! No need to make individual scoops of cookies and baking batch after batch.
Although, you totally could make individual cookie pizzas, if you have time to spare!
I made this cookie with a macadamia nut cookie dough. It's soft and chewy with the perfect amount of crunch from macadamia nuts. You can skip the toppings all together and just eat this giant cookie.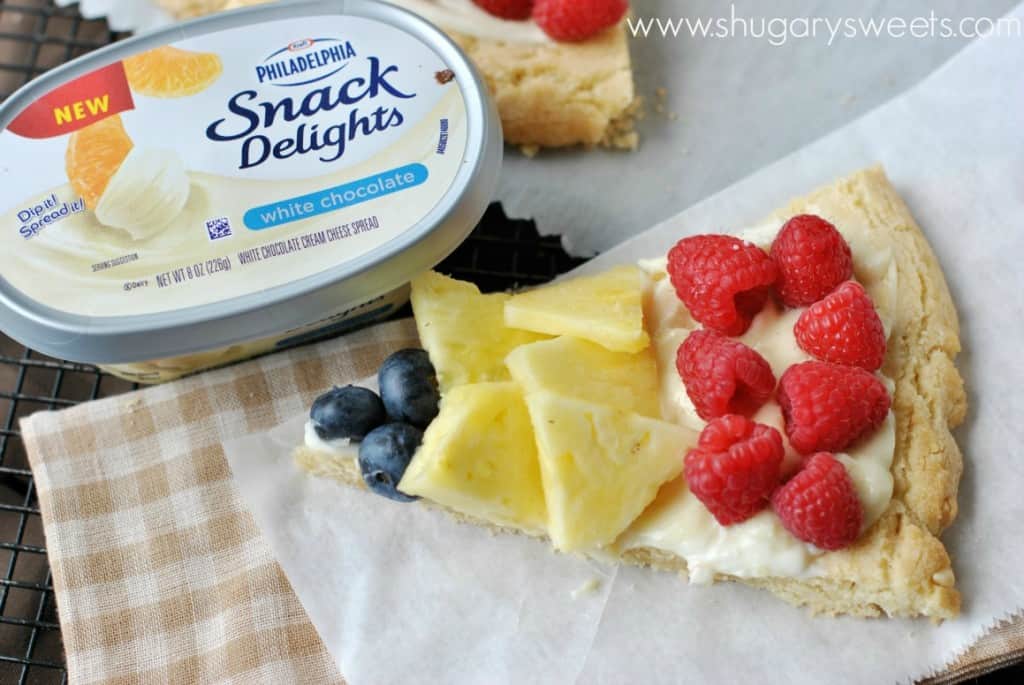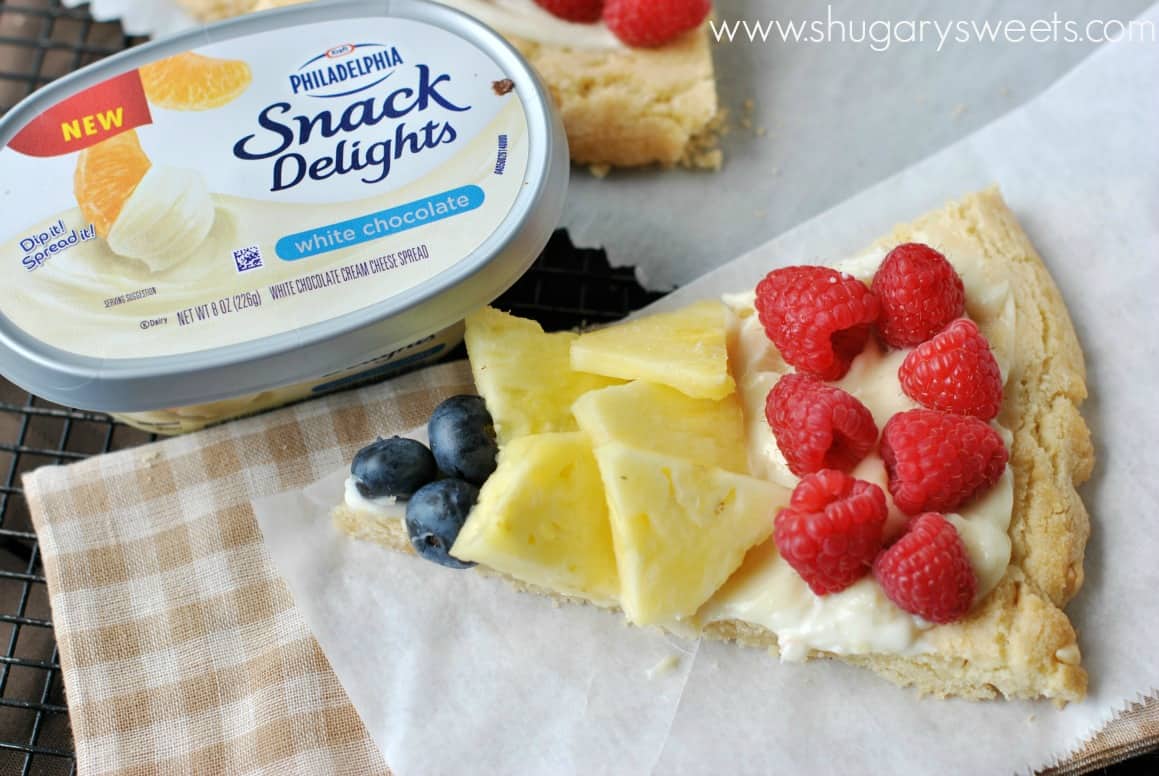 But. I HIGHLY suggest going a step further and topping it with PHILADELPHIA White Chocolate Snack Delights. Have you tried this product yet? It's a soft creamy spread that is also perfect for dipping your fruit. My family is in love with all the flavors we've tried. (milk chocolate, dark chocolate and white chocolate).
PHILADELPHIA Cream Cheese has challenged me to enjoy 100 days of afternoon delight, by taking a moment to enjoy something sweet! I take that challenge seriously!
Wanting an easier step to this cookie pizza? Use a tube of pre-made cookie dough. Press, bake and enjoy!
For a festive 4th of July treat, I used blueberries, raspberries and pineapple. Any fresh fruit would taste delicious though!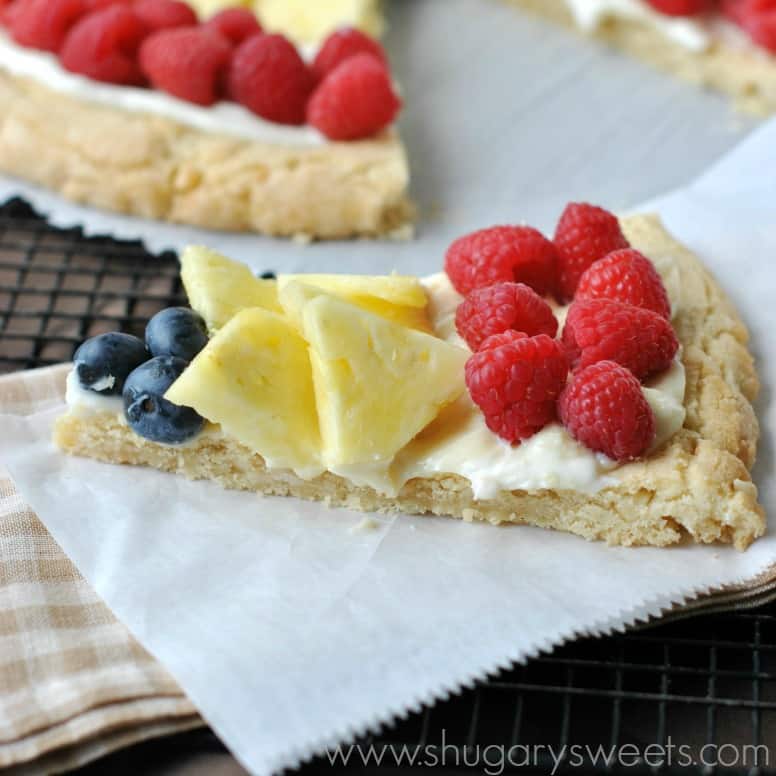 Connect with PHILADELPHIA for more tasty ideas!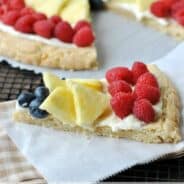 Macadamia Cookie Pizza
Yield: serves 12-18
Prep Time: 15 minutes
Cook Time: 18 minutes
**This post is sponsored by PHILADELPHIA Cream Cheese. I received compensation and free product, however, ALL opinions are 100% my own. This stuff is amazing!**
Ingredients:
For the Cookie Crust:
3/4 cup butter flavored Crisco
1 tsp vanilla extract
1 1/4 cup granulated sugar
1 egg
1 3/4 cup all-purpose flour
1/2 tsp kosher salt
1/2 tsp baking powder
1/2 cup dry roasted macadamia nuts, chopped
For the Topping:
8oz PHILADELPHIA White Chocolate Snack Delights
fresh fruit (blueberries, raspberries, pineapple)
Directions:
For the cookie dough, beat crisco, vanilla and sugar together until creamy, about 2-3 minutes. Beat in egg. Add flour, salt and baking powder, beat until combined. Fold in chopped nuts.
Line a large baking sheet with parchment paper. I used a 15inch round pizza pan. Press cookie dough into a 12inch circle (about 1/4-1/2inch thick).
Bake in a 375 degree F oven for 18-21 minutes. Remove and allow to cool completely.
To garnish, spread white chocolate Snack Delights over cooled cookie. Top with your favorite fresh fruit! ENJOY.
MAKING THIS RECIPE? Share it with me on Instagram using the hashtag #ShugarySweets so I can see what you're cooking up in the kitchen!
 Connect with Shugary Sweets!  
Facebook | Twitter | Google+ | Pinterest | instagram | Bloglovin'