Dark Chocolate Brownies prove that sometimes the simplest desserts are the best. Rich and fudgy with a bold cocoa flavor, these one-bowl brownies are a dark chocolate lover's dream.
Love brownies? Be sure to try our delicious Oreo Brownies! Or give our Brookies a try next, the sweet combo of brownie and cookie.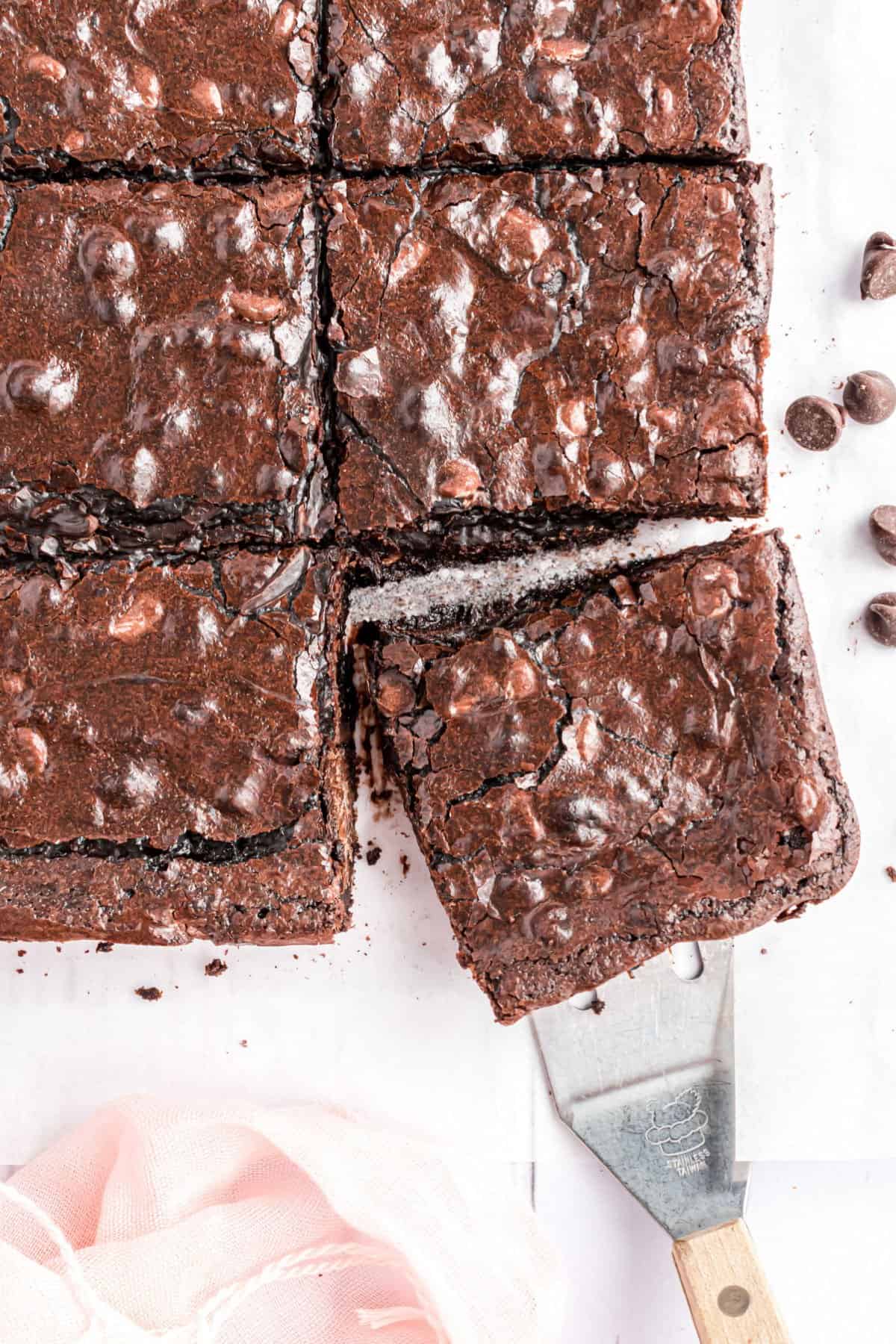 Why These Brownies Work
Do you like your brownies light and airy or dense and fudgy?
I'm firmly in the fudgy brownies camp. My idea of the perfect brownie is one that's tiniest bit underdone with a gooey chocolatey center and a few cracks on top.
DARK chocolate for a bolder, richer flavor.
7 ingredient brownie recipe!
Moist center with crackly tops.
Dusted with powdered sugar.
This brownie recipe takes hardly any effort to make. The batter comes together in one bowl with no special equipment needed.
Bonus: your kitchen will smell like chocolate paradise when these brownies are in the oven!
If you prefer a THICKER brownie, try our fudgy brownie recipe. Truly one of the best!
Ingredient Notes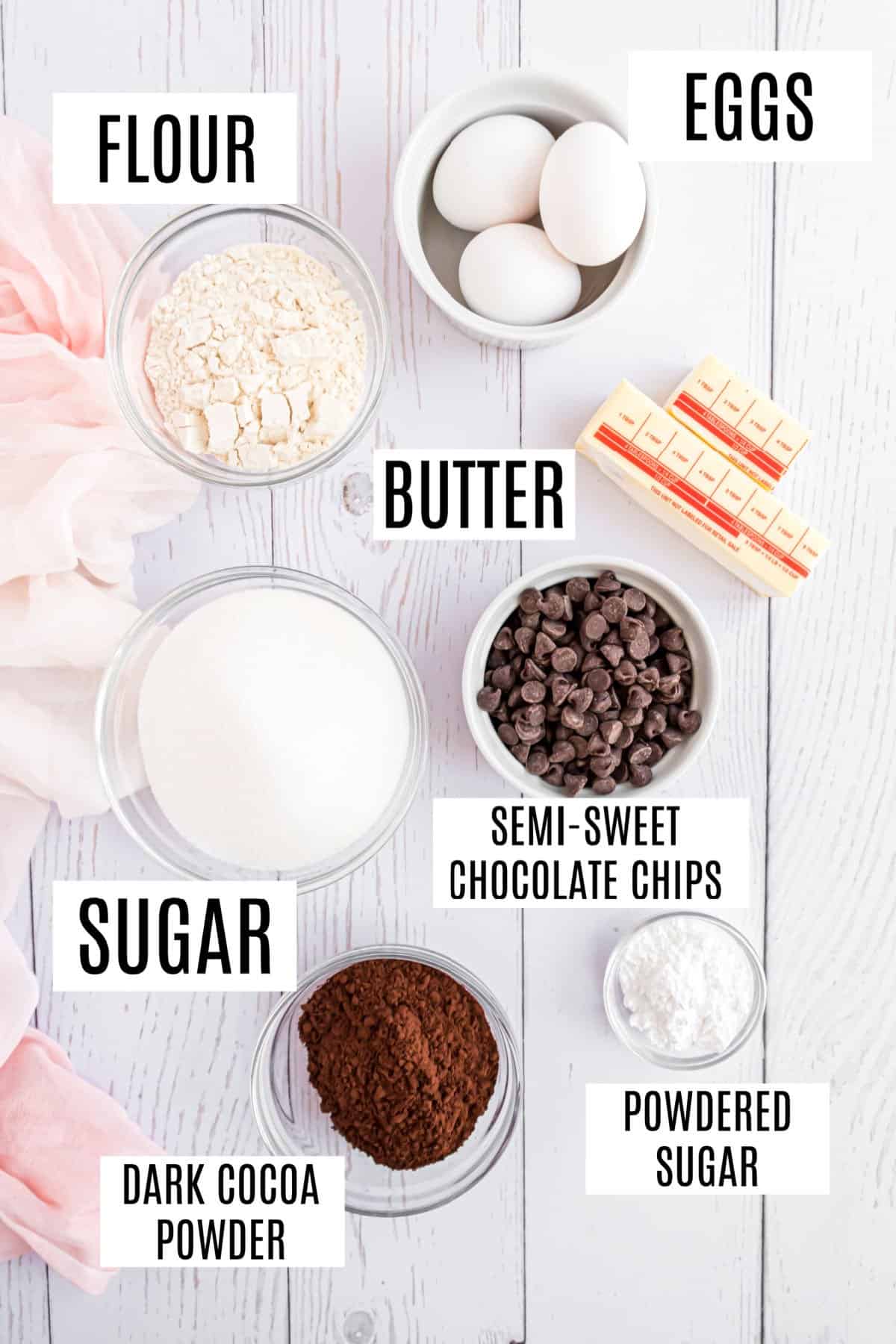 Dark unsweetened cocoa powder. Use a good quality cocoa powder for best brownies. Hershey's Special Dark and Ghirardelli dark cocoa are both good choices. I find the cheaper brands, including Nestle, negatively affect the taste of the brownies by giving them a bitter aftertaste.
Melted butter. Using melted butter produces a chewier brownie with that soft moist center I love.
Chocolate chips – I fold these into the batter before baking to make the brownies even more fudgy and chocolatey. Semi-sweet or dark chocolate morsels are perfect.
Easy Instructions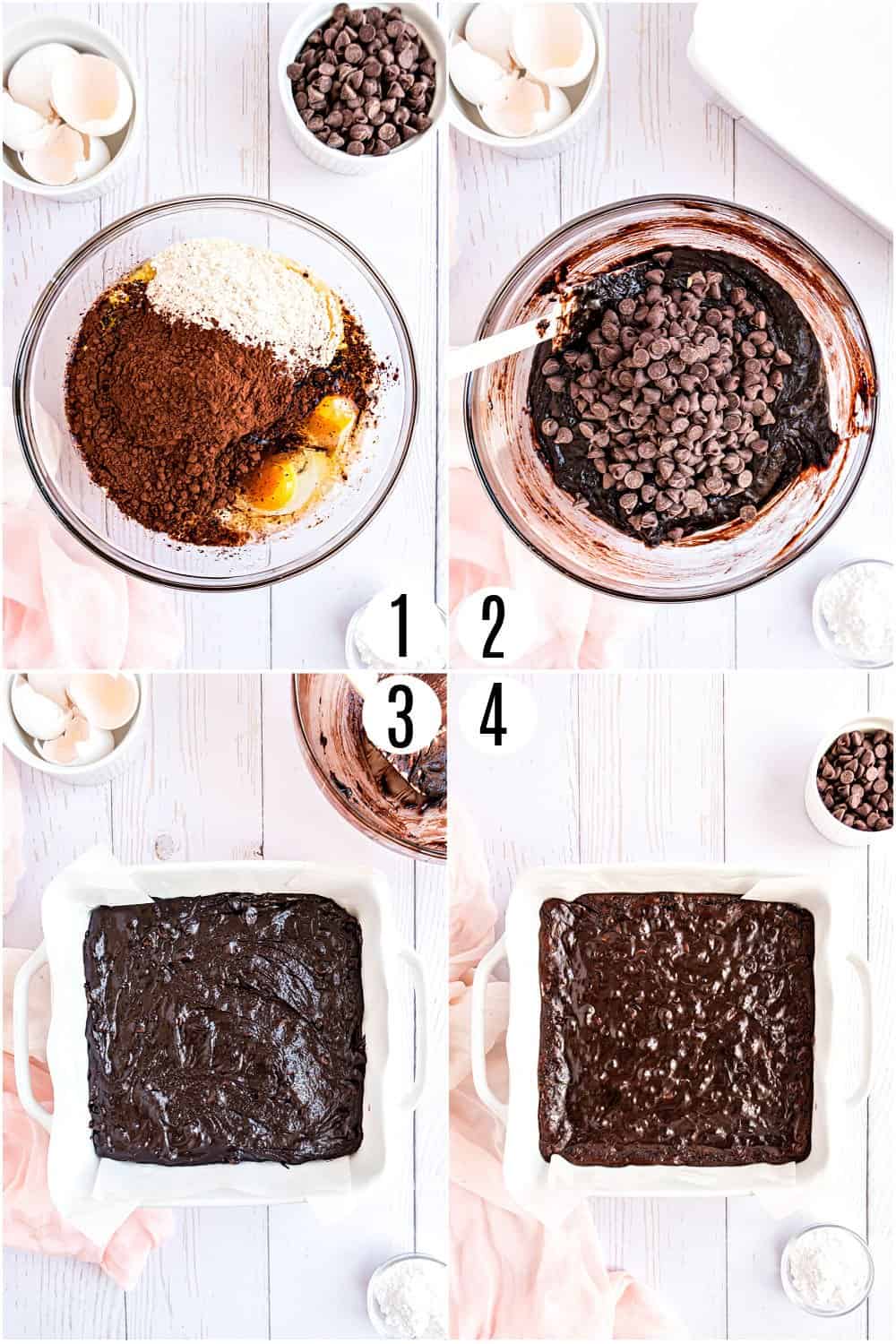 Melt the butter in a microwave safe mixing bowl. Combine the melted butter with all the remaining brownie ingredients.
Pour the batter into a square baking dish. Bake for about 25 minutes. Let them cool completely.
Sprinkle powdered sugar over the tops of cooled brownies before cutting and serving.
Tips and Tricks
Spread your favorite chocolate frosting over these brownies instead of powdered sugar if you prefer.
The dark chocolate brownies will look a little underdone when they come out of the oven. I like them that way! They'll continue setting up a bit as they cool.
For a more well done brownie, add an additional 3 to 5 minutes to the baking time.
Line your baking pan with parchment paper. When the brownies are done cooling, you can grab the ends of the parchment paper to slide them out of the pan easily.
Take it a step further. Add marshmallows and icing like we did with these marshmallow brownies!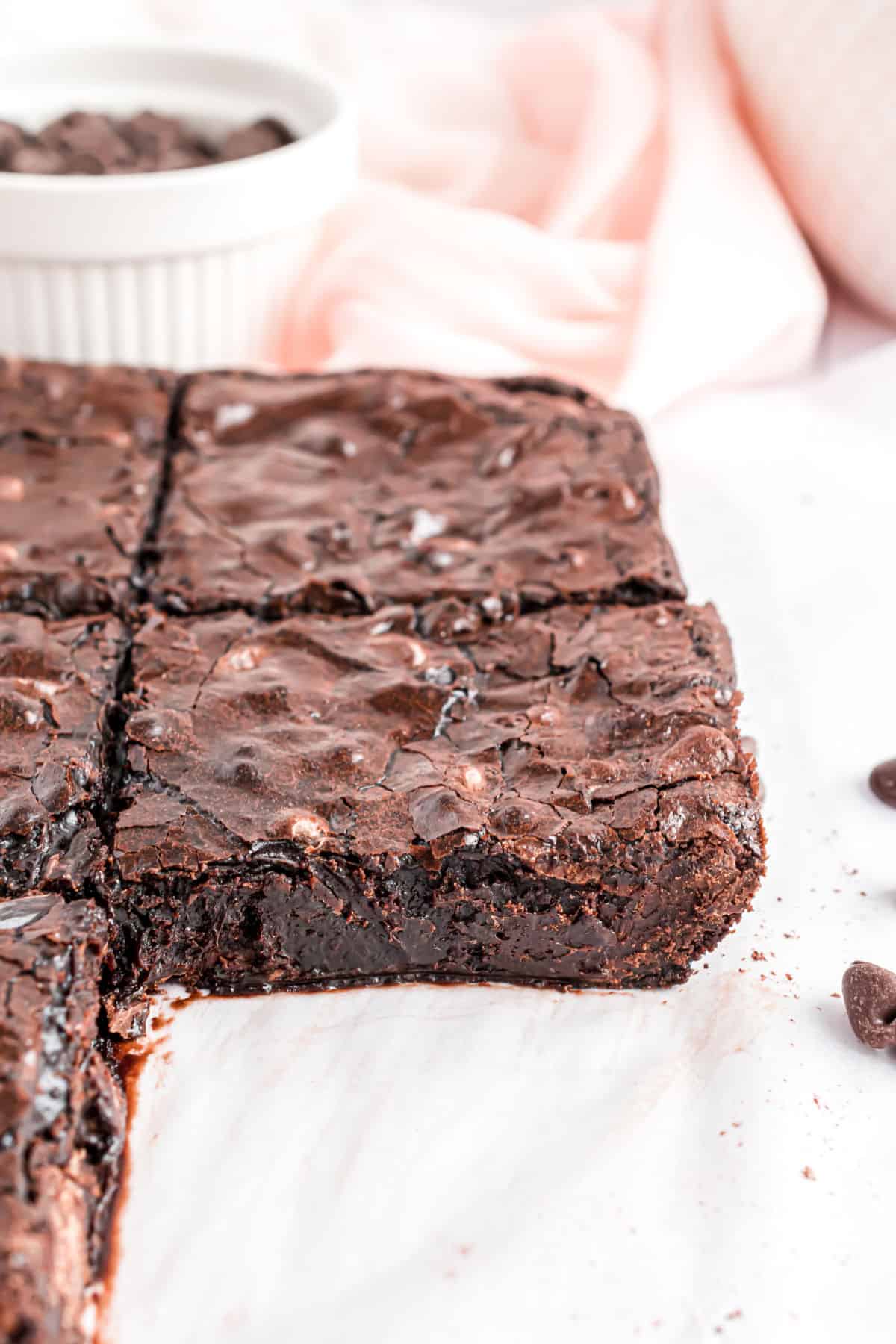 Recipe FAQs
Can I make these brownies with regular cocoa powder instead of dark?
Yes, this recipe will work with any unsweetened cocoa powder. The darker varieties have a more robust flavor which I especially love in brownies.
What's the best way to cut gooey brownies?
Brownies can be tricky to cut without tearing. That's especially true for soft brownies like these! I recommend using a plastic knife to cut brownies. Use medium pressure and a smooth stroke to give the brownies clean edges. Wipe brownie crumbs from the knife between each cut.
Can I make these with nuts?
Nuts are a delicious crunchy addition to these dark chocolate brownies! Add 1 cup of chopped walnuts or pecans to the batter before baking if you like nuts in your brownies.
Do these brownies need to be refrigerated?
These do not need to be refrigerated but they can be! They'll firm up a bit more as they chill–and I love the flavor of these cold. If you like them as they are, store the brownies in an airtight container at room temperature for up to a week.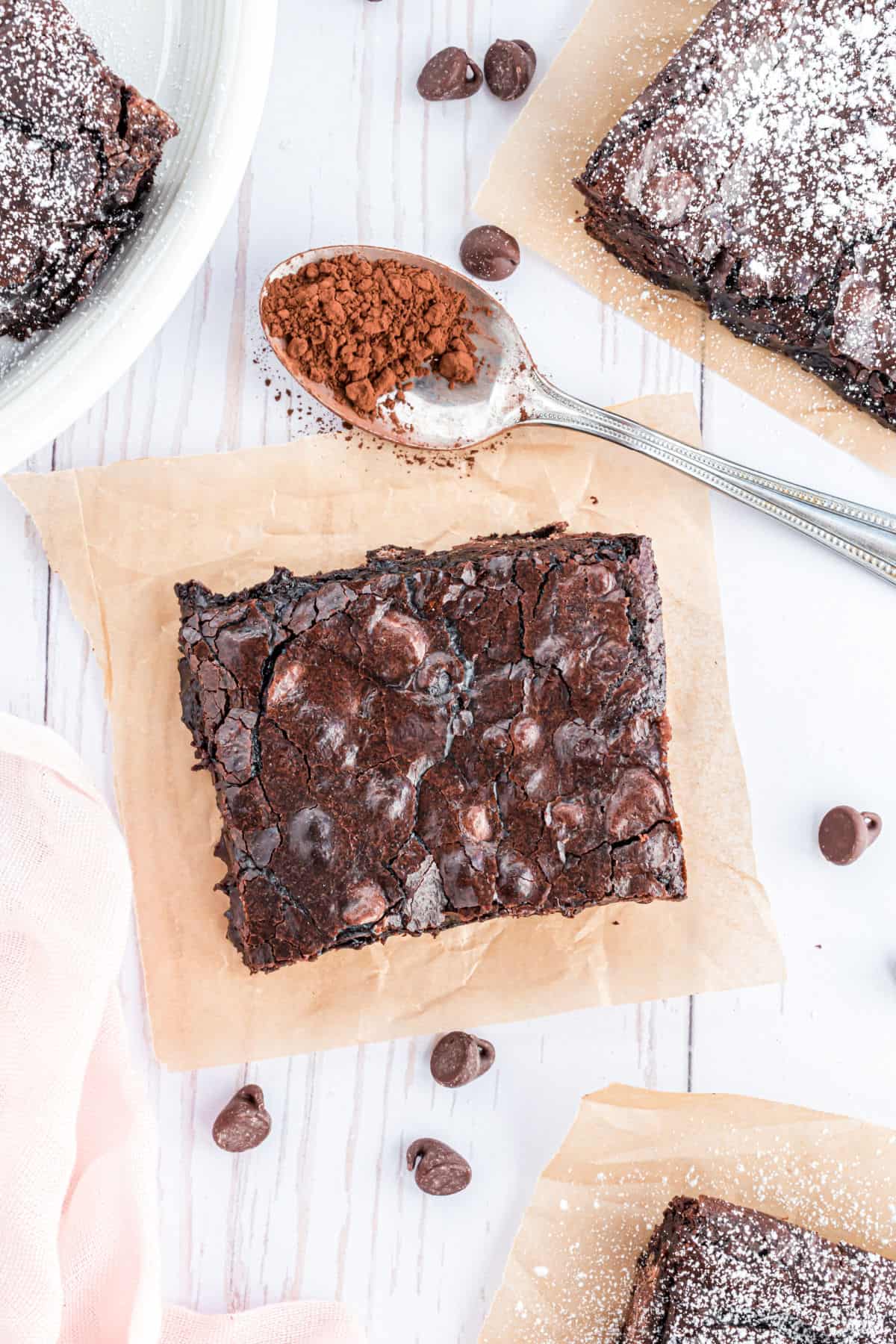 If you love chocolate, this Dark Chocolate Brownies recipe is the only brownie recipe you'll ever need! Gooey, fudgy and decadent brownies are easy to make with simple ingredients.