A rich, fudgy layer of Brownies topped with Halloween Oreos and Chocolate Chip cookie dough. Candy eyes add the perfect touch of spookiness to these Halloween Brookies!
More fun Halloween treats using candy eyes! Try a batch of Vanilla Bean Cupcakes (with a mummy frosting) or some Spider Rice Krispie Treats!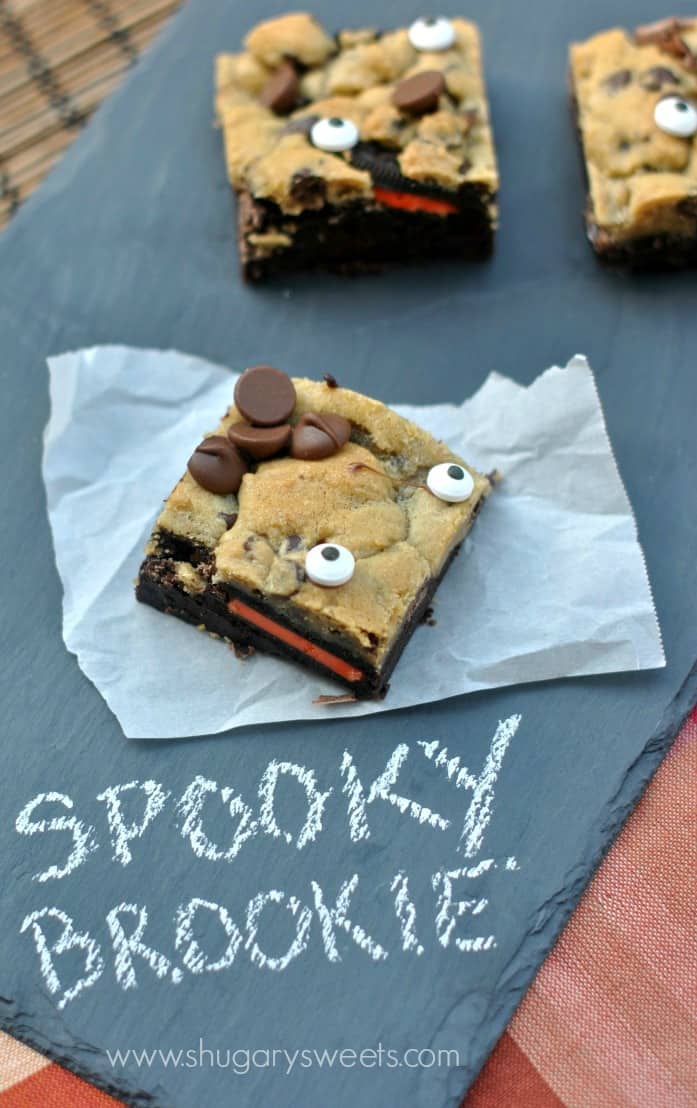 What are Brookies?
Brookies are the pinterest phenomenon that combine chewy chocolate chip cookies with fudgy brownies.
You cover brownie batter with a layer of chocolate chip cookie dough, bake and cut into bars.
The simple step of combining these two favorite treats makes an even more indulgent special dessert bar.
These brookies have the addition of Halloween Oreos under the chocolate chip cookie layer, making them even better. A few candy eyes on top and you've got a delicious holiday treat!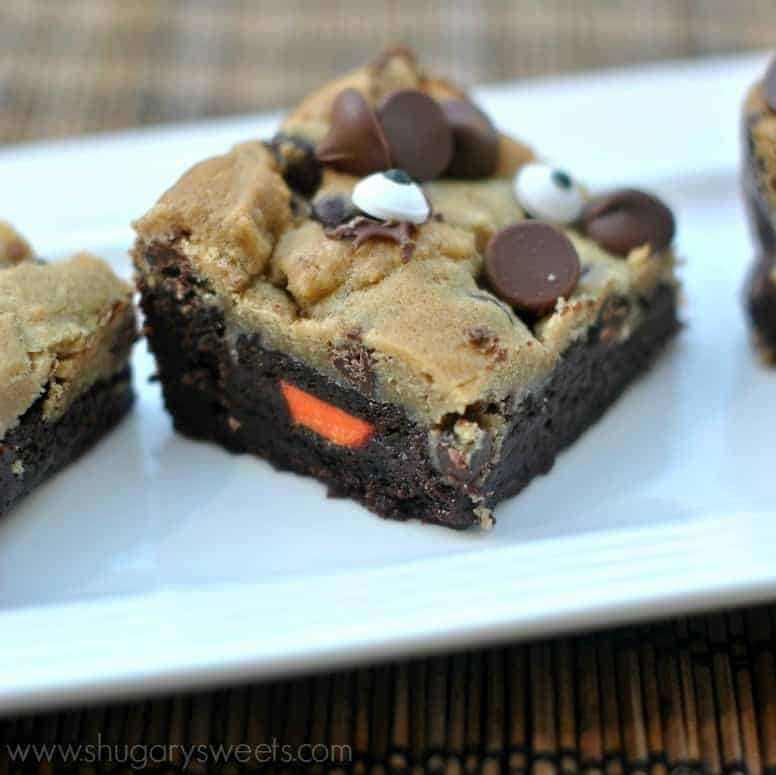 Ingredient Notes
The Brookies I made today are total CHEATER Brookies. I used Ghirardelli Brownie Mix and Nestle Chocolate Chip Cookie Dough from a tube.
You can totally go from scratch, but I like to help out you busy bakers too!
If you want to make your own brownie batter from scratch, this Bakery Style Brownies recipe would be delicious. For the cookie dough layer, try my classic Chocolate Chip Cookies recipe.
Here's what else I used to turn plain Brookies into Spooky ones:
Halloween Oreos – The orange filling adds a nice pop of color to the center of the bar. Sub regular Oreos if you don't care about the color.
Chocolate Morsels – Extra chocolate chips added on top of the brookies are optional but I can't resist the opportunity for MORE chocolate!
Candy eyes – These make the bars adorably spooky. You can find them online or at some craft stores. They're fun to have on hand to turn any cookie or cupcake into an instant Halloween treat.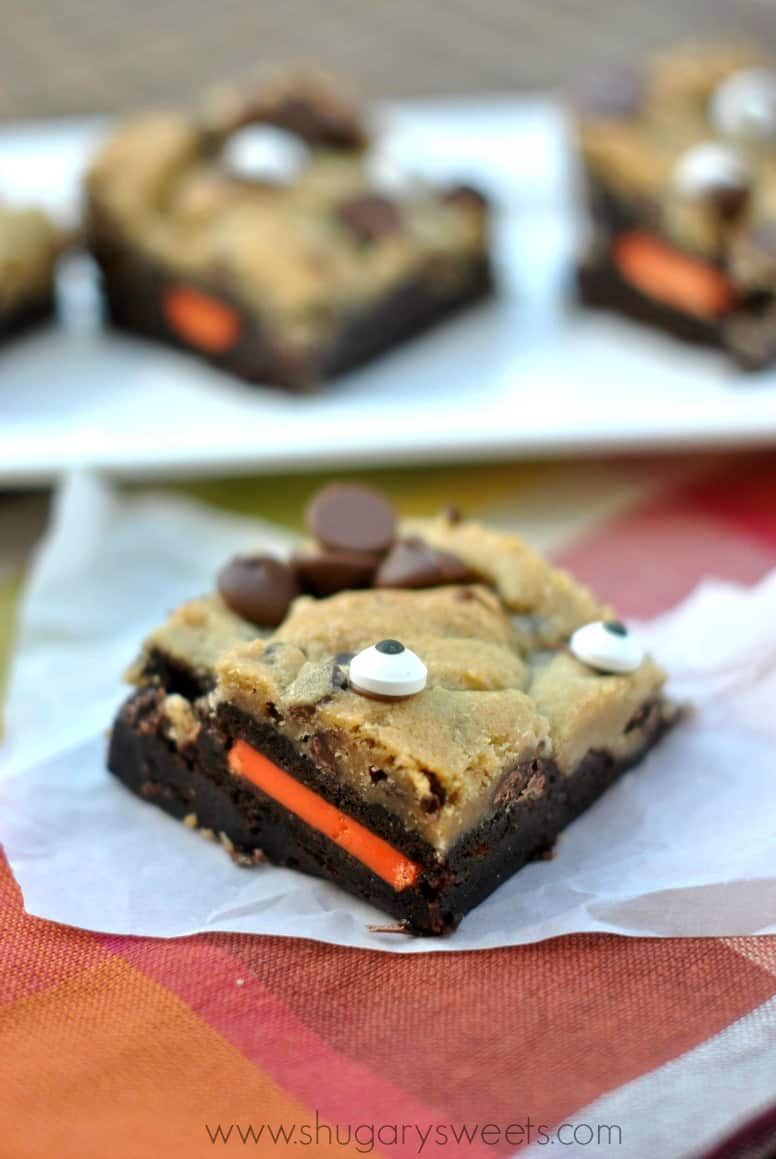 Step by Step Instructions
STEP 1. Make the brownie batter
Mix the ingredients for the brownies together in a bowl and pour into a brownie pan. If you're making the cookie dough from scratch, prepare it according to recipe directions.
STEP 2. Oreo layer
Place 16 Oreos across the top of the brownie layer, spacing them evenly.
STEP 3. Cookie layer
Top the Oreo cookie and brownie layers with big spoonfuls of the cookie dough. Continue until all the cookie dough is used. You'll be able to see some of the brownie batter peeking through.
STEP 4. Bake
Top the cookie layer with the extra chocolate chips. Bake for 34 to 40 minutes.
STEP 5. Add eyes and chill
Press the candy eyes onto the top of the cookies over melted chocolate chips. Let the bars cool in the pan, then cover and refrigerate for 2 hours before slicing into bars.
The recipe makes about 16 bars.
More Brookie Flavors
Love Brookies? Here are some of my favorite flavor combinations. You can totally add the Halloween Oreos and spooky candy eyes to any of these great flavors!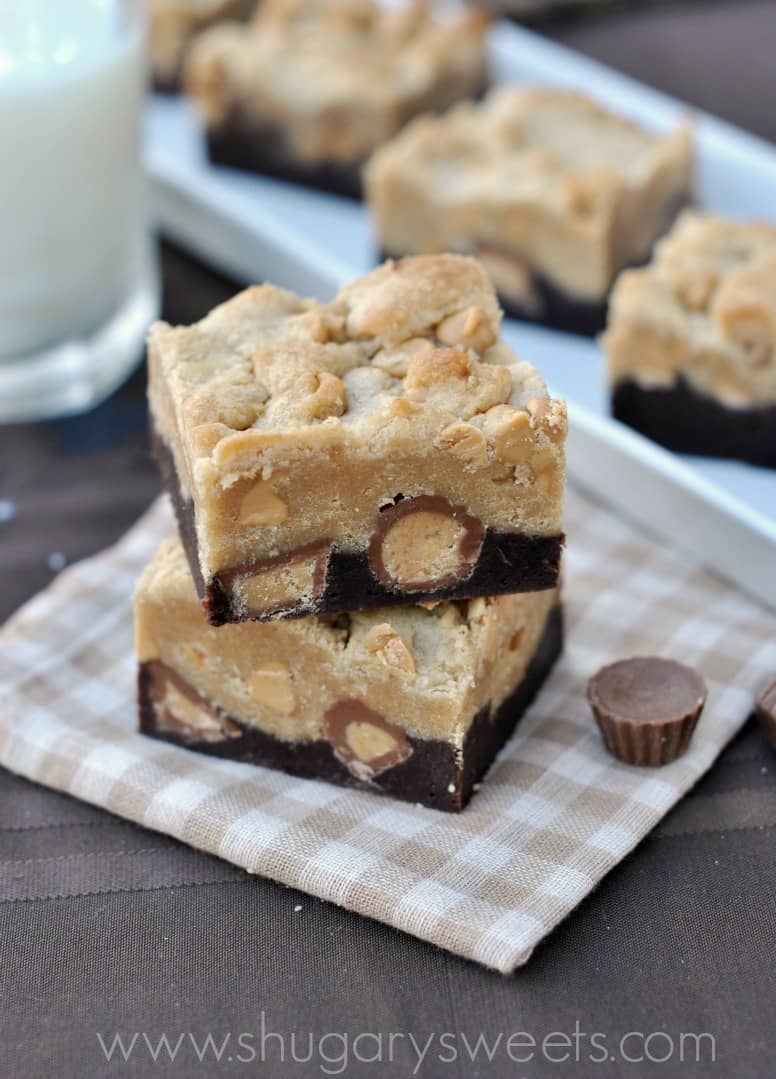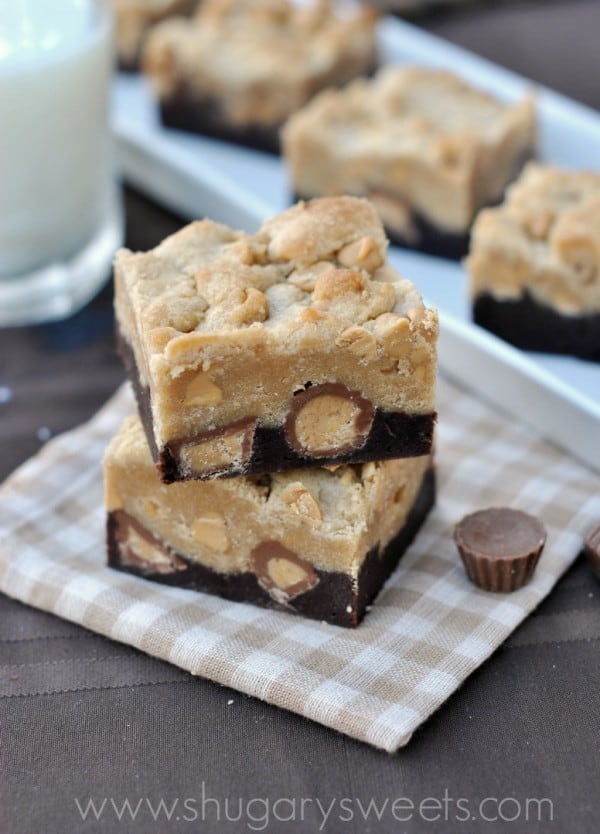 Recipe FAQs
What size pan do I need to make Brookies?
The brownie mix I used was for an 8 x 8 inch pan. Different brands have different boxes for different sized pans, so you can totally make this in a larger pan if you adjust your box mix accordingly!
If you do use a bigger pan with more brownie mix, you'll need extra cookie dough and more Oreos to cover the whole thing!
How do you store Brookies?
Store these covered at room temperature. No need to chill once they're set!
Where do you buy candy eyeballs?
Edible candy eyes can be found at craft stores like Joann's and Michaels or purchased online. You can also find them in most grocery stores in the baking aisle.
More Halloween Treats
Chocolate chip cookies meet brownies and Halloween Oreos in these fun and easy Brookie bars. Spooky Brookies are a great for Halloween parties or as a lunchbox surprise for the kids!