One bite of this smooth, creamy Maple Peanut Butter Fudge and you'll be taken back to your favorite vacation spot! Easy to make with no candy thermometer needed!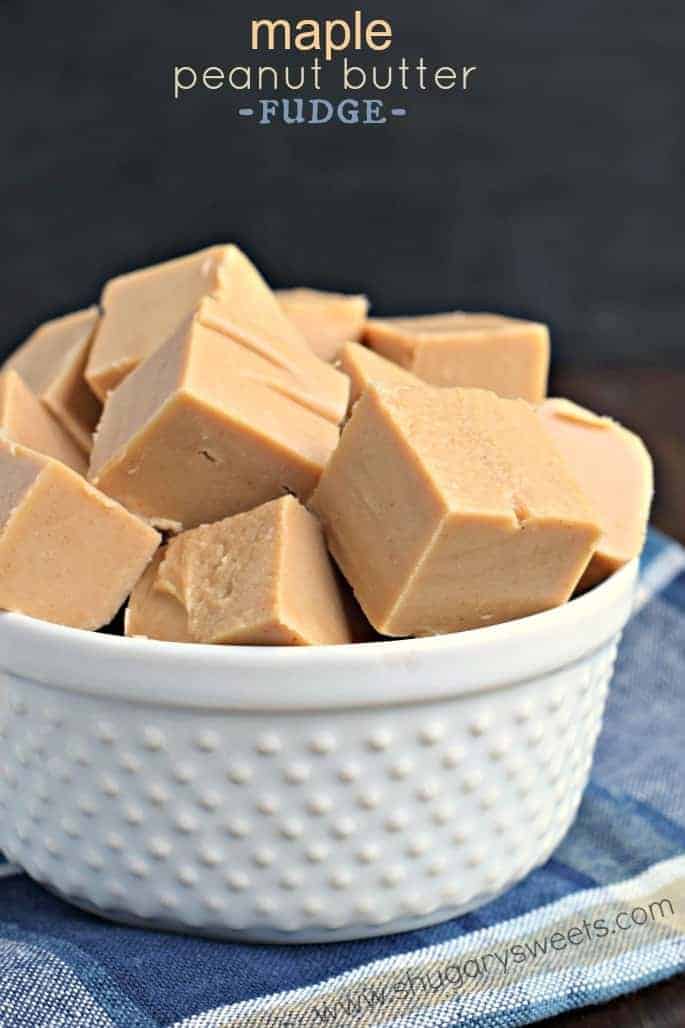 Even though I know how to make fudge at home, I still have to buy fudge on every vacation.
I love the combo of maple and peanut butter. There is something so scrumptious and rich about sinking your teeth into a soft fudge.
And before you even ask….no, you may NOT substitute maple syrup for the maple flavoring in this recipe.
The maple flavoring can be found on Amazon or in your grocery store near the vanilla extract. It's worth picking up a bottle…because you'll want it to make these Maple Iced Oatmeal cookies and this Maple Walnut Fudge.