Another delicious homemade coffee creamer for you all to enjoy. The rich taste of Creme Brulee in this homemade coffee creamer is perfect paired with any dessert.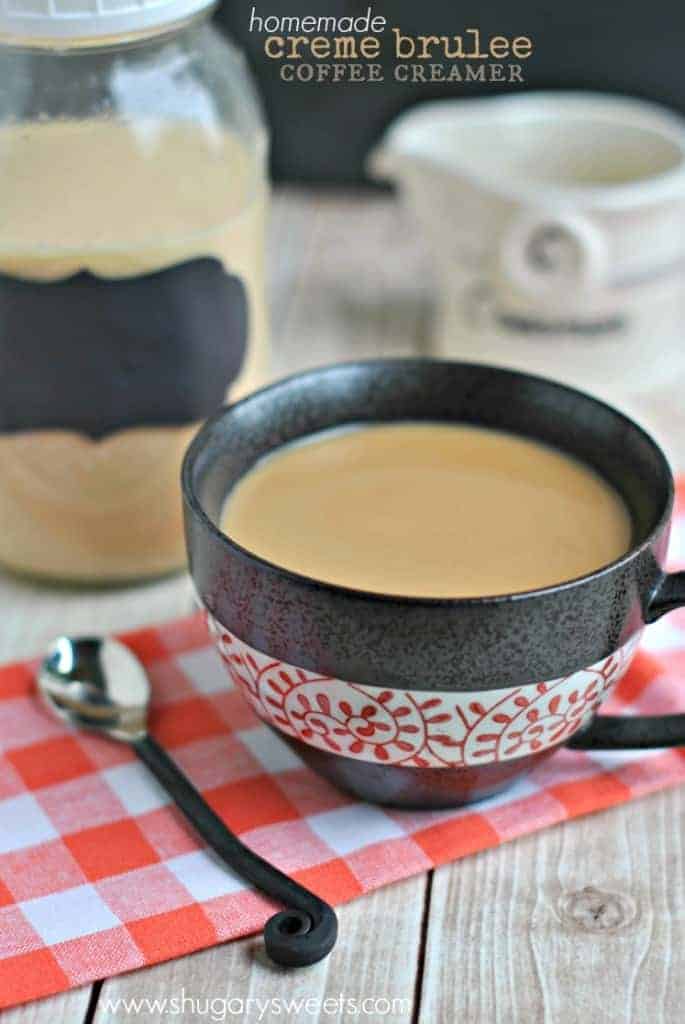 Last time I was at the grocery store I saw "Creme Brulee" flavored creamer. Have you had this? Oh my it's delicious.
Instead of using a can of sweetened condensed milk, I used a can of evaporated milk.
I heated this up on the stove top for a quick minute with the brown sugar, just long enough to dissolve the sugar.
Remove from heat and whisk in the vanilla extract and milk (I used fat free milk, but any kind would work great).
You guys, the flavor of this creamer is incredible. I'm often asked how to make my creamers sugar free, for today's flavor you can use a brown sugar substitute and enjoy!
Now, time to get back in my kitchen and male this Cinnamon Cinnabon Cake. At least this time I've got some delicious coffee to give me peace!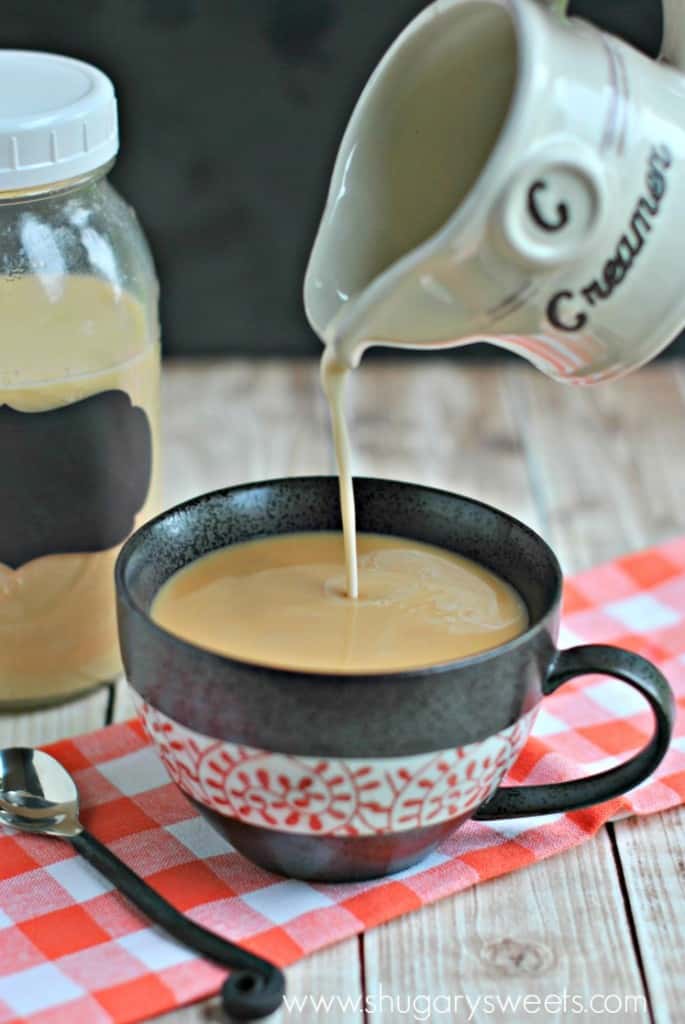 How to make Coffee Creamer without Sweetened Condensed Milk
In a small saucepan, heat up a can of evaporated milk with the brown sugar. Whisk over medium heat until sugar is dissolved.
Add your remaining milk (I usually use skim, but any will work) and vanilla. You can also substitute almond milk or coconut milk for the regular milk in this recipe.
Pour into a mason jar, shake and enjoy. Store in refrigerator.
How do I make sugar free and/or fat free coffee creamer
Most large grocery stores carry fat free evaporated milk (or fat free sweetened condensed milk).
You can also substitute stevia brown sugar substitutes for the light brown sugar.
Instead of whole milk or higher fat milk, use skim (fat free) milk. You'll love the flavor!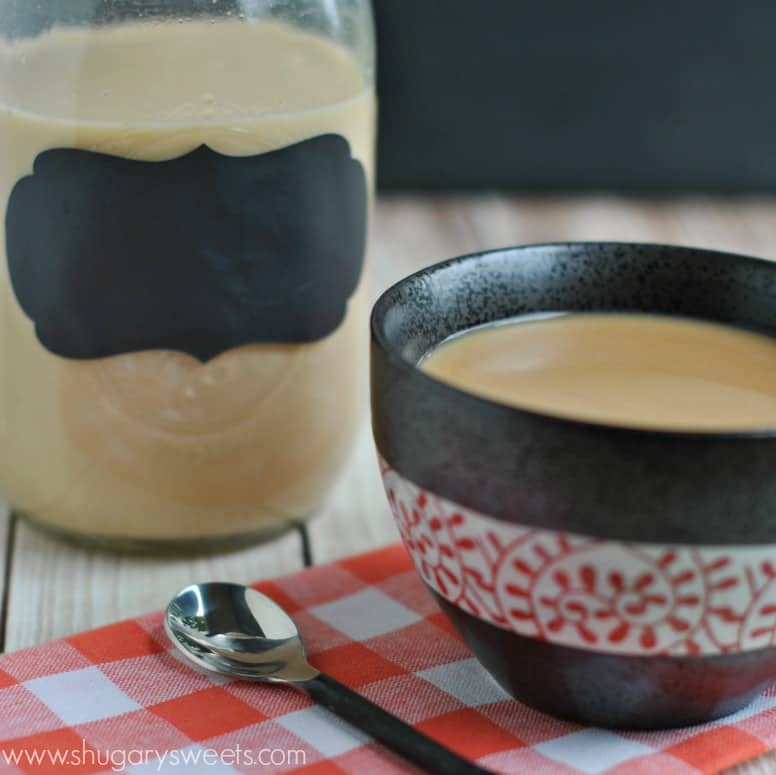 More Coffee Creamer recipes