When you can't make it to the grocery store, homemade coffee creamer to the rescue! This Chocolate Marshmallow Coffee Creamer tastes like hot cocoa. Add it to your coffee for a sweet start to your morning.
While we're on the subject of marshmallows and coffee: have you tried this S'mores Coffee Milkshake yet?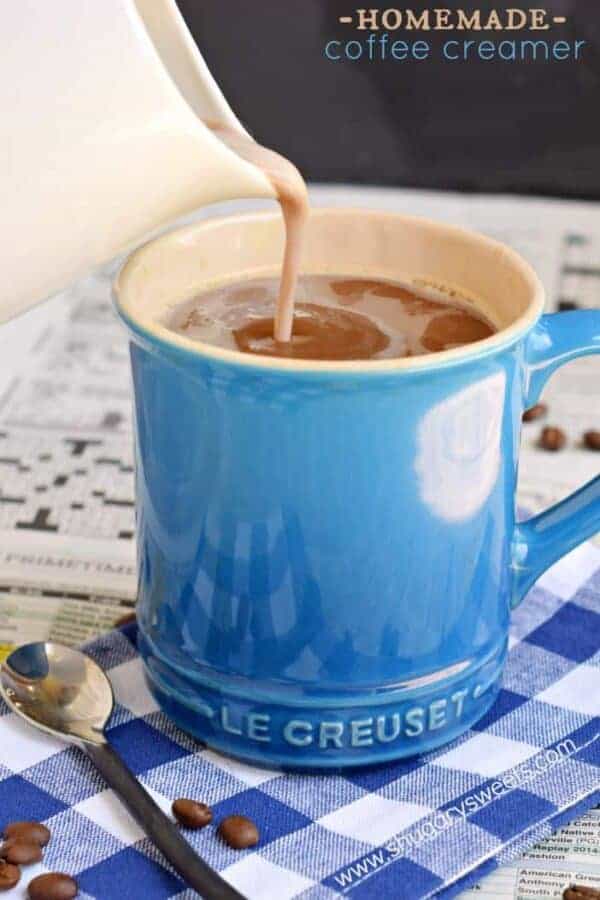 Why this Recipe Works
Ever since I discovered how to make coffee creamer at home, I hardly ever reach for the store bought stuff. Homemade not only tastes better, it's so much fun to try out new flavors.
Homemade coffee creamer is quick and easy to make.
It adds instant flavor to your coffee with just one step.
Only four ingredients needed.
Tastes delicious in hot or iced coffee.
This Chocolate Marshmallow Creamer for coffee brings some of my favorite flavors together! Added to a cup of hot coffee it tastes like a Mocha Latte with the added tastiness of marshmallows.
Ingredient Notes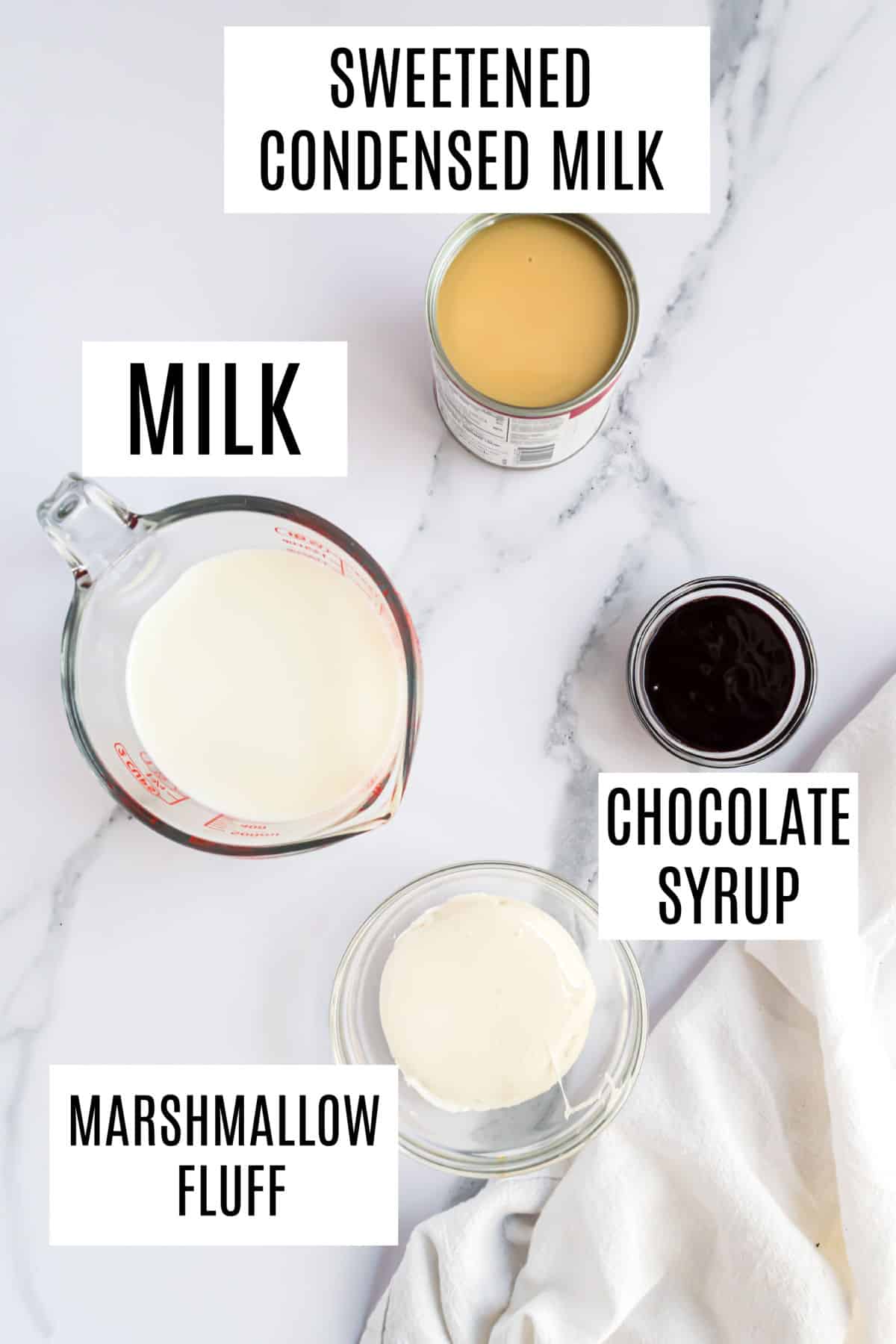 You only need four simple ingredients for this recipe.
Sweetened Condensed Milk. This handy canned milk is the cream and the sugar all in one.
Marshmallow creme. Pick up a jar of this ingredient (also known as "fluff") and you'll be ready to make a batch of Chocolate Fudge too!
Milk. I used skim milk. Whole, nonfat or nondairy milk will work just as well.
Chocolate syrup. A bottle of your favorite ice cream syrup is perfect in Chocolate Marshmallow Coffee Creamer. Or try our homemade chocolate syrup recipe!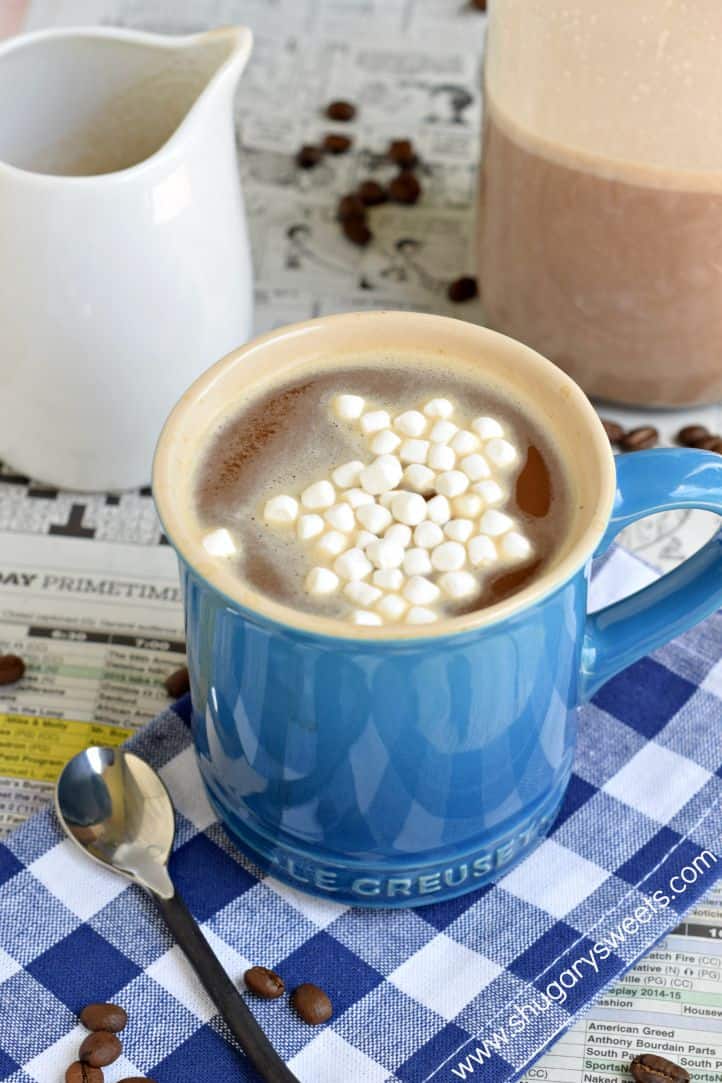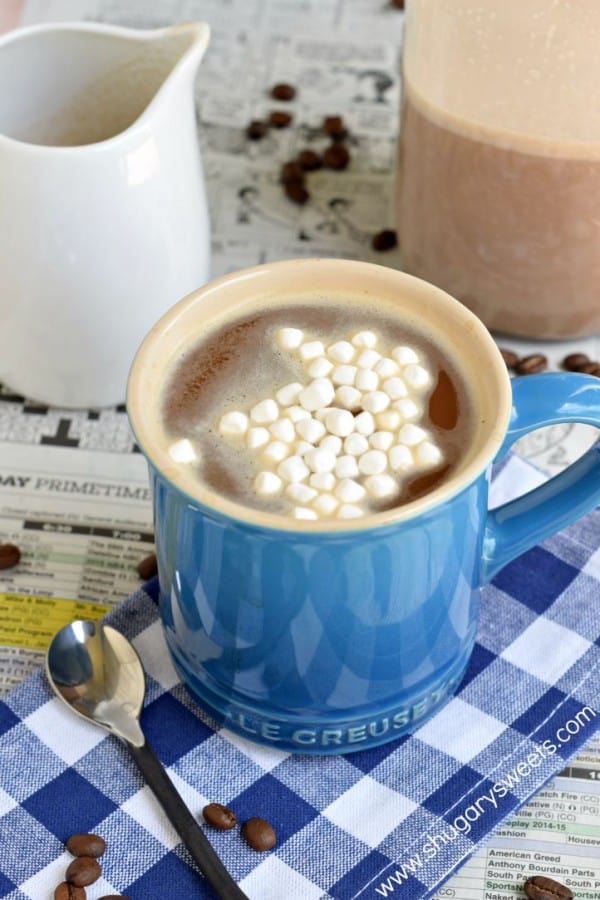 Tips and Tricks
Heat the ingredients on low. The warming step melts the marshmallow fluff and helps everything incorporate. You don't want to bring it to a boil.
Stir constantly. While heating, keep gently stirring until the mixture is smooth.
Store in the fridge. I keep mine in a mason jar with a lid.
Shake before adding to coffee. The ingredients will naturally separate a bit as the creamer settles. Just give them a shake to recombine before adding to coffee.
Add to coffee to taste. Chocolate Marshmallow Coffee Creamer is on the sweet side. Add a little to your coffee at a time until you reach your desired creamy sweetness!
Add mini marshmallows . A handful of marshmallows in your creamer-doused coffee makes it even more fun to sip.
Hot Cocoa. Add to homemade hot chocolate for a sweet twist.
Recipe FAQs
How long will this coffee creamer stay good?
Use the expiration date on the milk you use as a guide. The fresher the milk, the longer the creamer will stay good. Mine usually keeps for about 7 days.
Can I use this creamer in espresso?
Yes, this coffee creamer would be wonderful added to espresso.
I can't find marshmallow fluff. What can I use instead?
You could add 1/4 cup of mini marshmallows to the creamer while heating instead. The creamer may not be as smooth as it is when using marshmallow creme.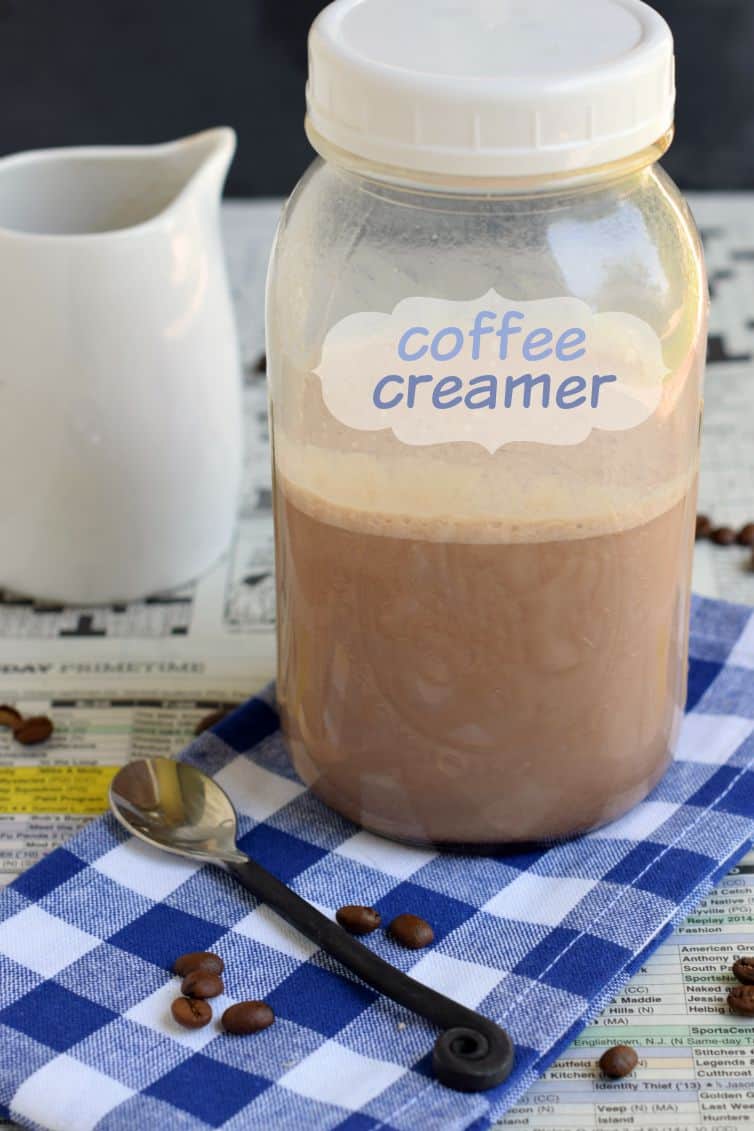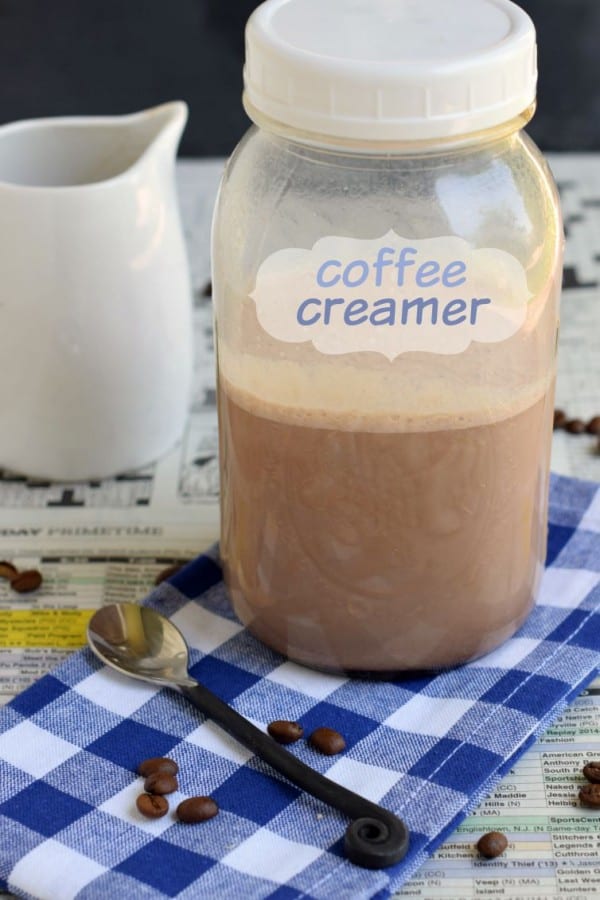 More Coffee Creamer Recipes
Love hot cocoa and coffee together? This Chocolate Marshmallow Coffee Creamer recipe was made for you.