If you love creamer in your coffee…you're going to LOVE how easy this Cinnamon Coffee Creamer is to make at home!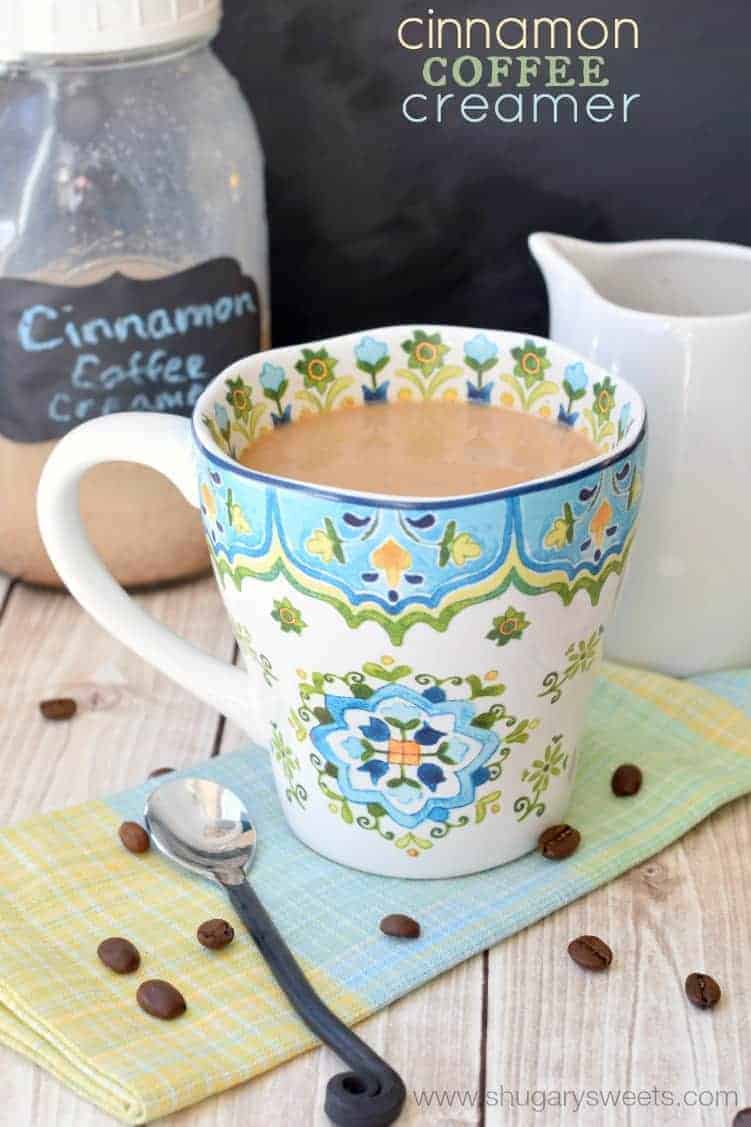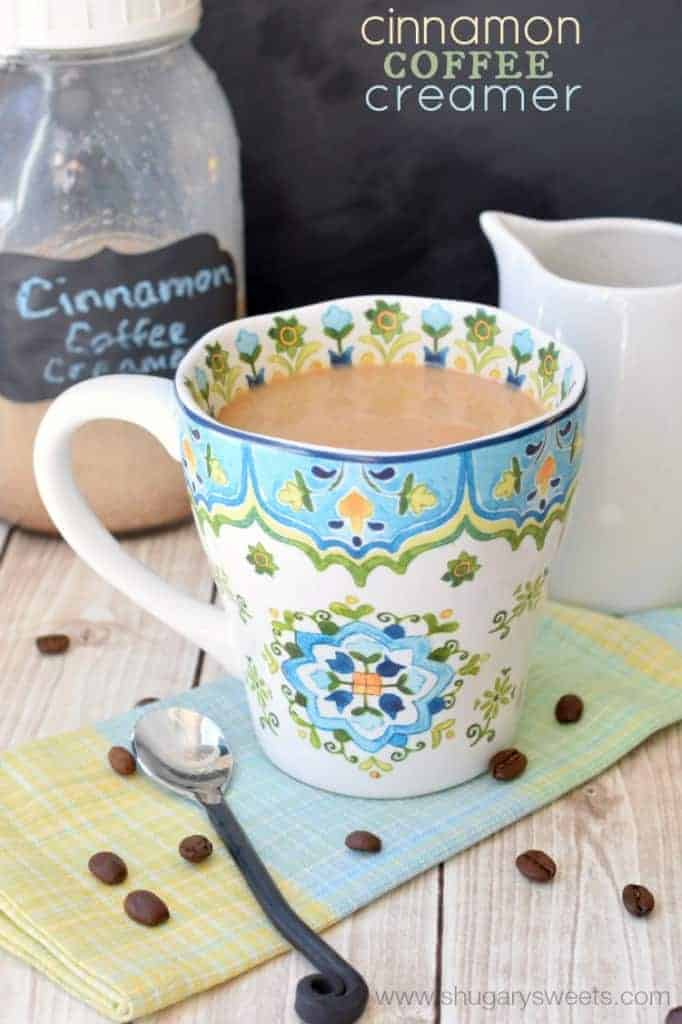 It was only a matter of time before I made this popular creamer recipe for the blog!
There are so many great ways to enjoy cinnamon in your coffee. Some people add it to their coffee grounds. Some people add a cinnamon stick to the pot. Me? I make sweet Cinnamon Coffee Creamer!
It's no secret I am a coffee addict. In addition to my love of coffee…I love all the flavors of coffee creamers. At any given time I could have anywhere from one to half a dozen different flavors of creamers in my refrigerator. So creating my own version is not only easy, but cost effective too!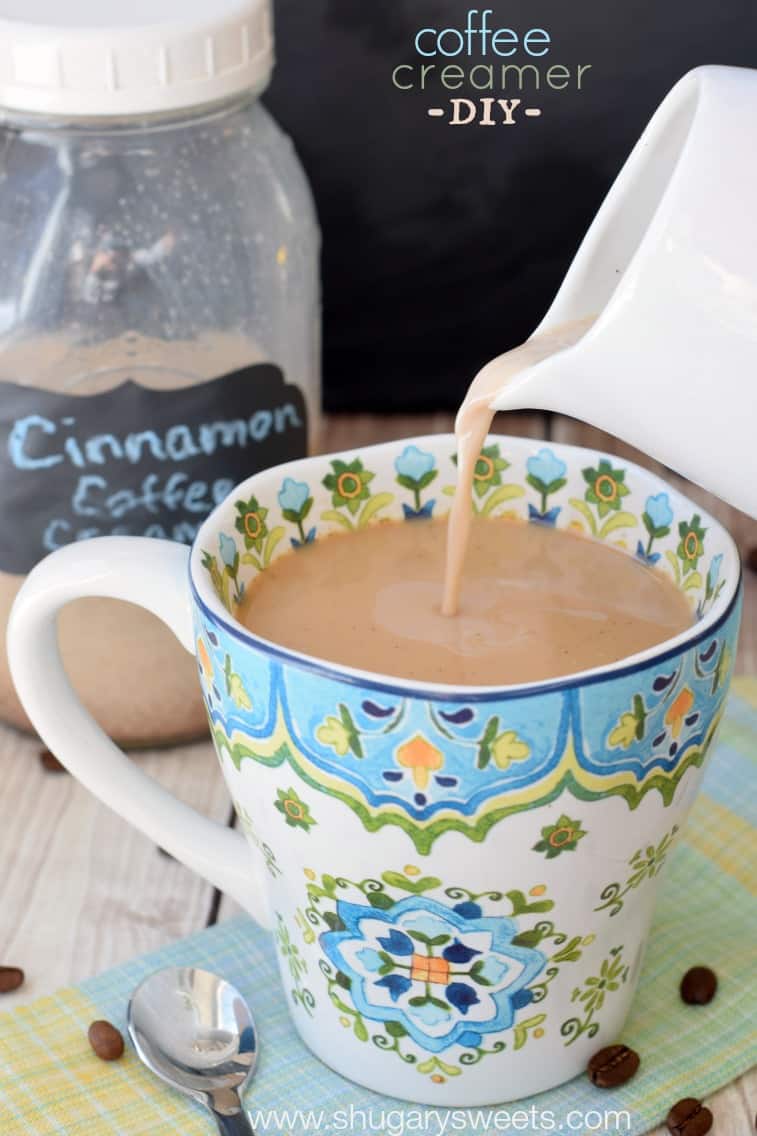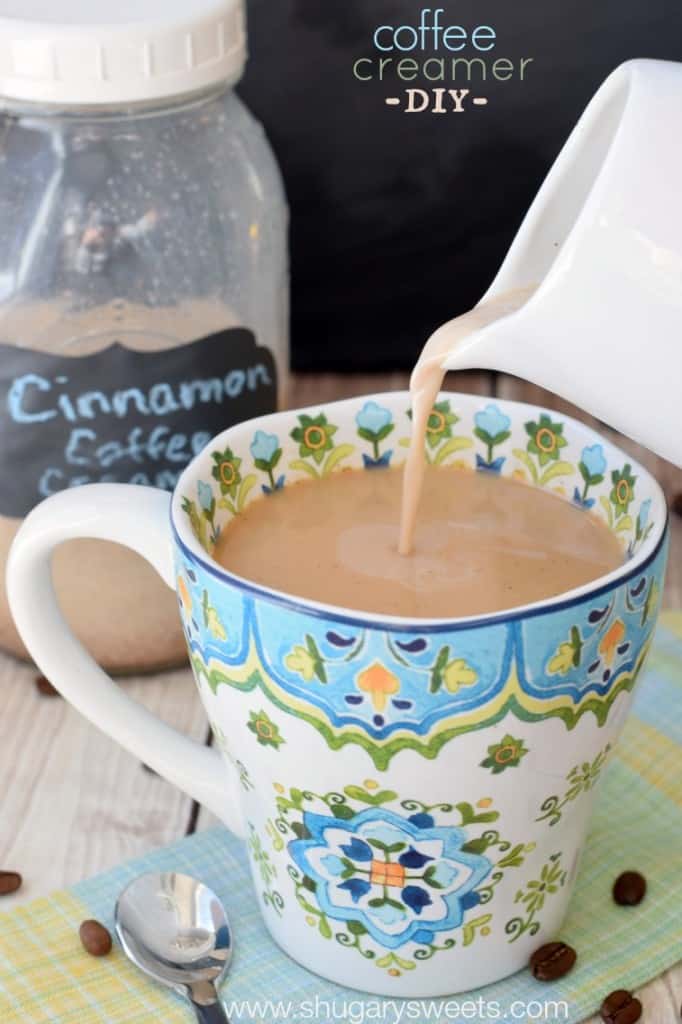 How to make homemade Coffee Creamer
In past recipes, I've used the stove top to help combine the brown sugar and seasonings to the milk. This helps the flavors combine evenly, no one wants a gritty creamer.
Unfortunately, cinnamon is a bark. And it doesn't combine very well.
I tried several suggestions according to Google…including whisking the extracts with the cinnamon (supposedly the alcohol content helps dissolve the cinnamon). Well. It doesn't work. At least it didn't work for me.
So….I still heat the seasonings and sugar with the milk on the stove top. I do this because you want to make sure your brown sugar dissolves completely.
I store this creamer in a mason jar with a tight lid. That way I can give it a good shake before each serving, this helps evenly disperse all the cinnamon that inevitably falls to the bottom of the jar!
One more secret? I used butter flavoring. It comes in a little bottle like vanilla extract and can be found on the same shelf in the grocery store.
It takes this creamer to the next level. This isn't just Cinnamon Coffee Creamer….nope. Now it's Cinnamon ROLL coffee creamer. You're welcome.
Want to lighten this up, or following a low carb diet? Try using this sugar free condensed milk recipe instead!
How do you like YOUR coffee? (and don't even tell me you don't like coffee….we can't be friends. Kidding. Kinda.)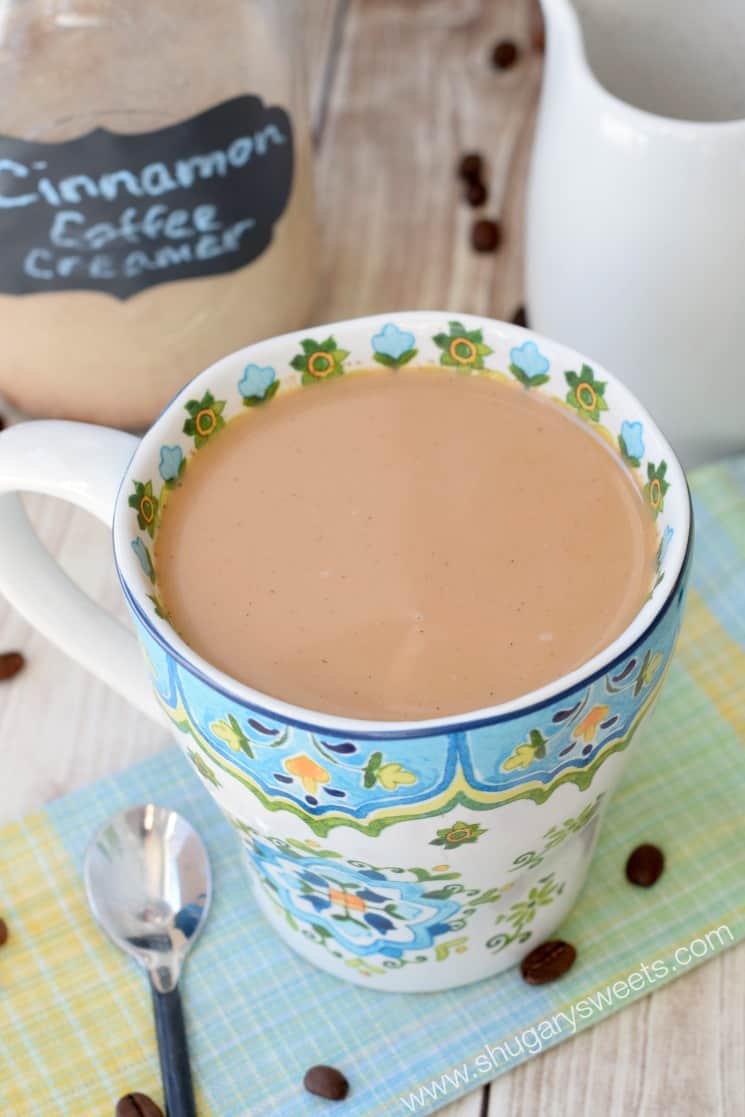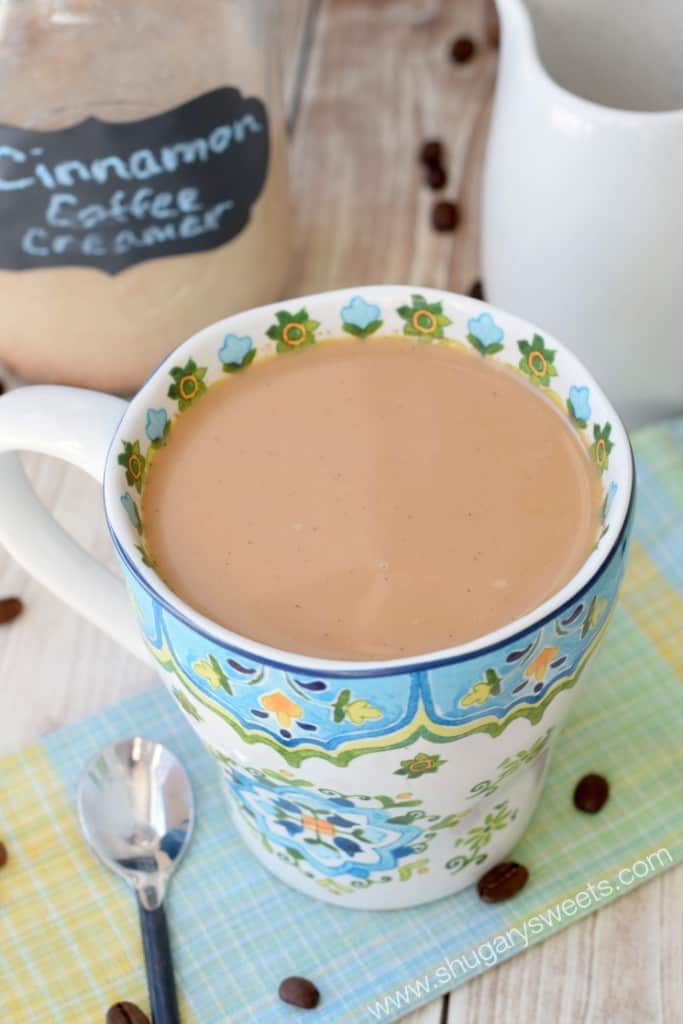 More homemade coffee creamer recipes