These homestyle Maple Iced Oatmeal Cookies are packed with flavor! The wonderful texture and maple flavor will make them disappear fast!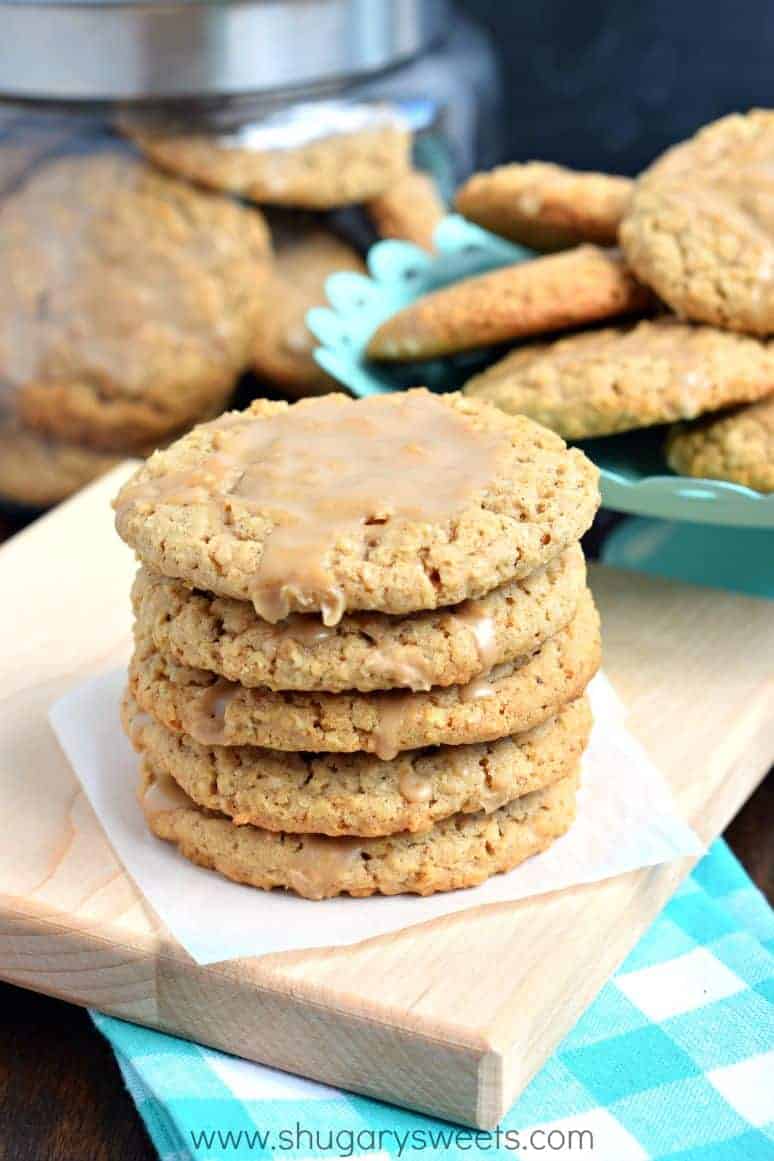 What's your favorite cookie? Is it a homemade chocolate chip cookie? Or maybe you love easy no-bake cookies. Or, when you crave a cookie, do you run to the grocery store and pick up a package of Oreos? Or Chips Ahoy? Or how about those Iced Oatmeal Cookies?
Truth comes out when I ask these questions, haha. While a love these Perfect Chocolate Chip Cookies, my favorite might just be those store bought iced oatmeal. A few years back I made a homemade version of those classic ice oatmeal cookies.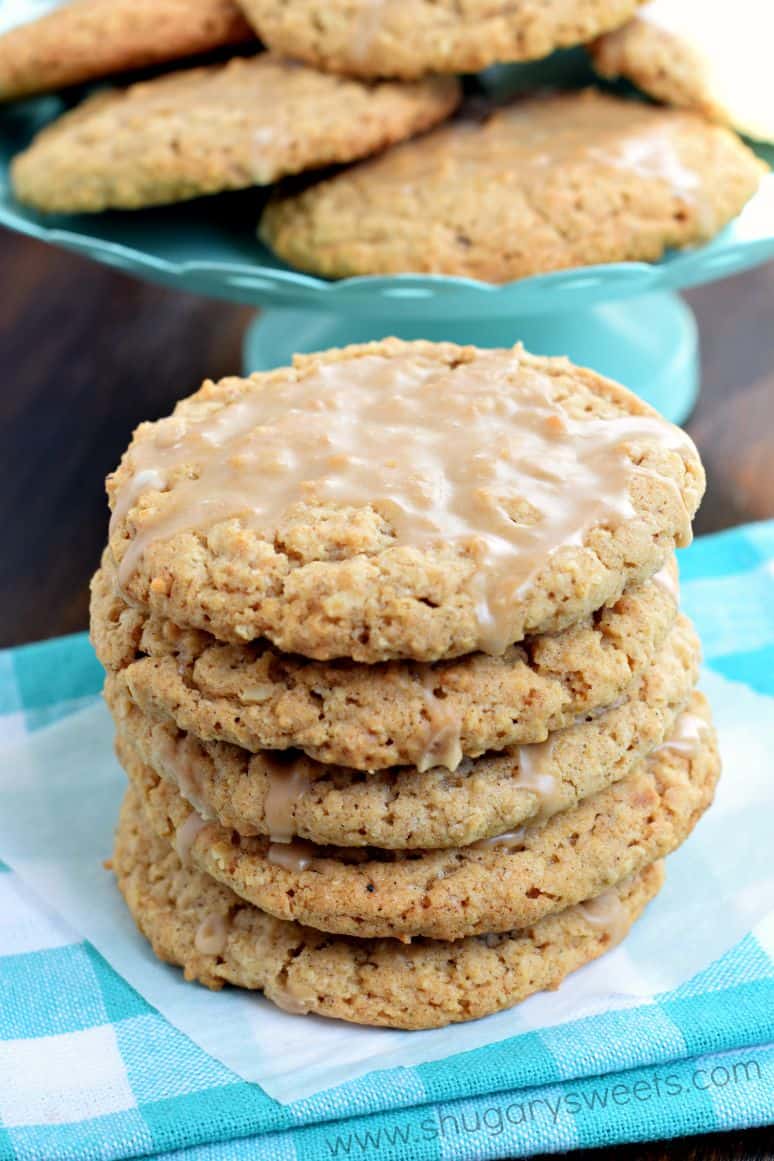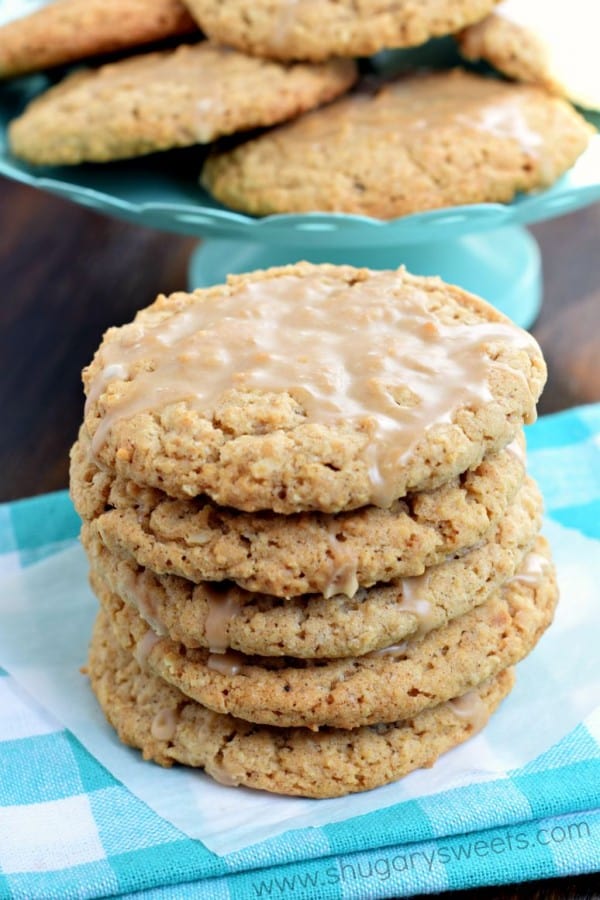 I was actually planning on making those again last week, until I noticed a little bottle of maple flavoring in my spice cupboard. I knew it would pair perfectly with these oatmeal cookies. I not only added the maple to the cookie dough, but also to the sweet icing on top!
So here's my next question. Do you like crunchy or chewy cookies? Or do you like puffy cookies with a cake-like texture? For me? I love a good cookie that has a crunch on the exterior with a chewy center!
Today's Maple Iced Oatmeal Cookies are perfect for those families who have divided tastes, haha. They DO have a crunchy texture on the outside, but a sweet chewy maple center. I think you're going to love these. The recipe makes about 27-30 cookies and they went FAST at our house. I'll be making them again very soon!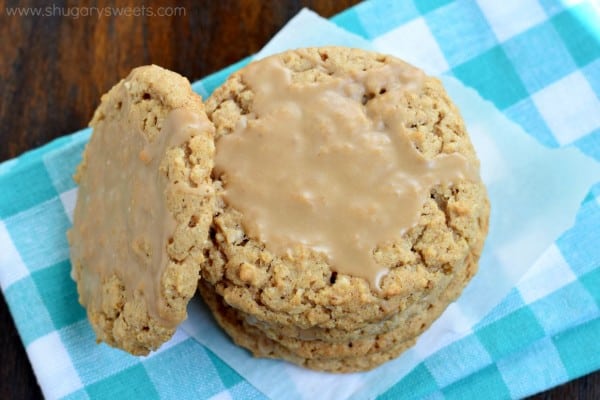 Connect with Shugary Sweets!
Facebook | Twitter | Pinterest | instagram
Are you a homemade cookie person? Here are a few of my favorites: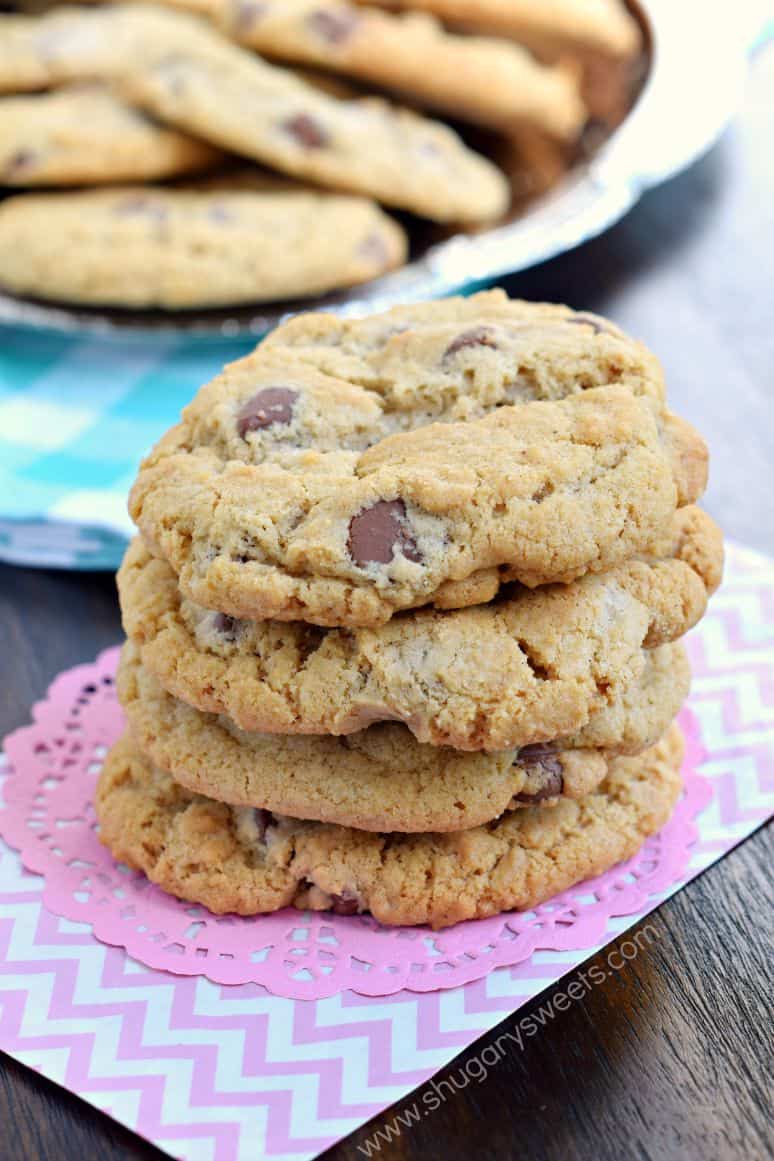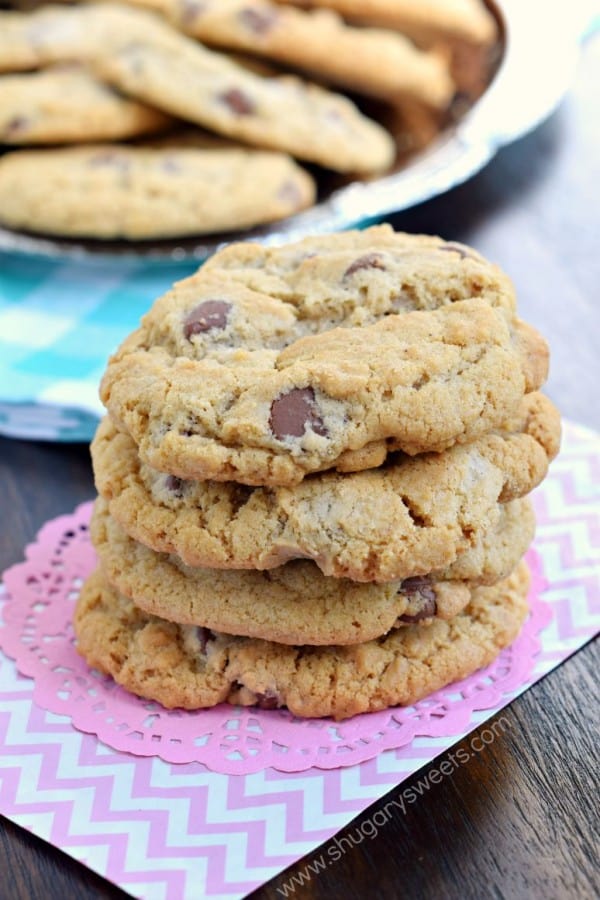 Perfect Chocolate Chip Cookies: these are my most requested cookie by family and friends!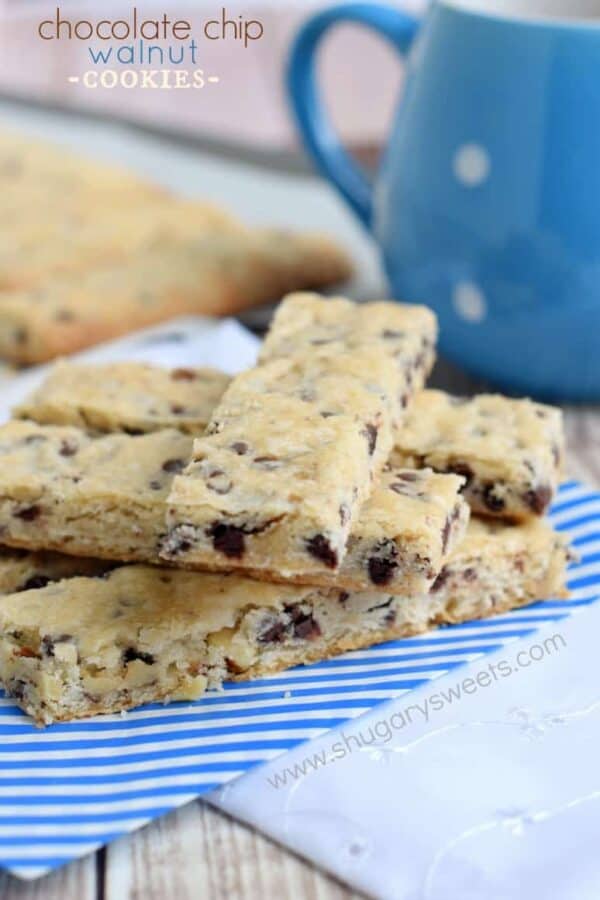 Chocolate Chip Walnut Cookie Sticks: these buttery shortbread cookie sticks are amazing!!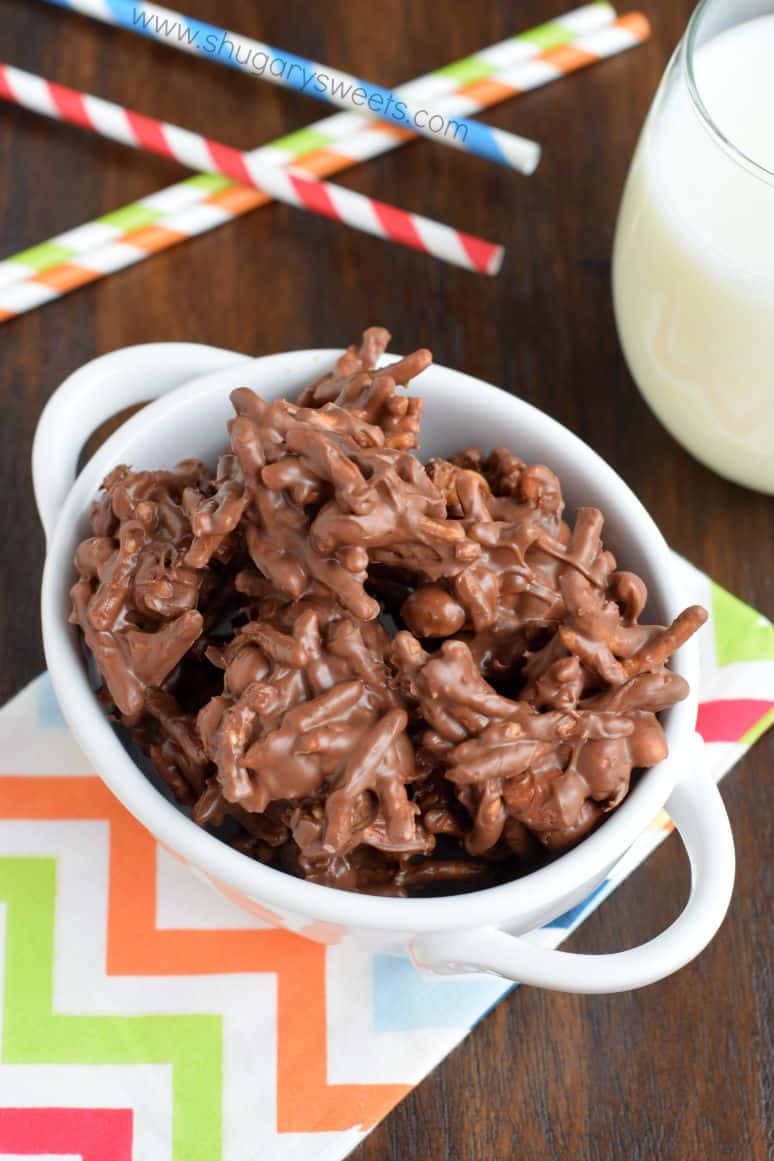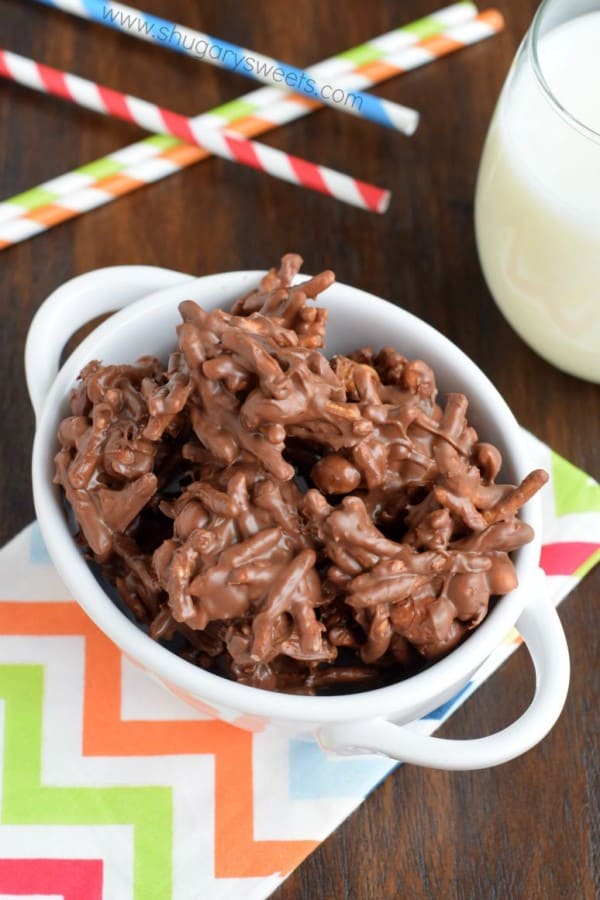 Spider Cookies: these no bake cookies are easy enough for the kids to help make!
Love today's Maple Iced Oatmeal Cookies? Check out some of these other cookie recipes from my friends: