These delicious, sweet and salty Spider Cookies are a huge hit in my family! It's a good thing the recipe makes a bazillion.
Be sure to sign up for my free email subscription…new recipes in your inbox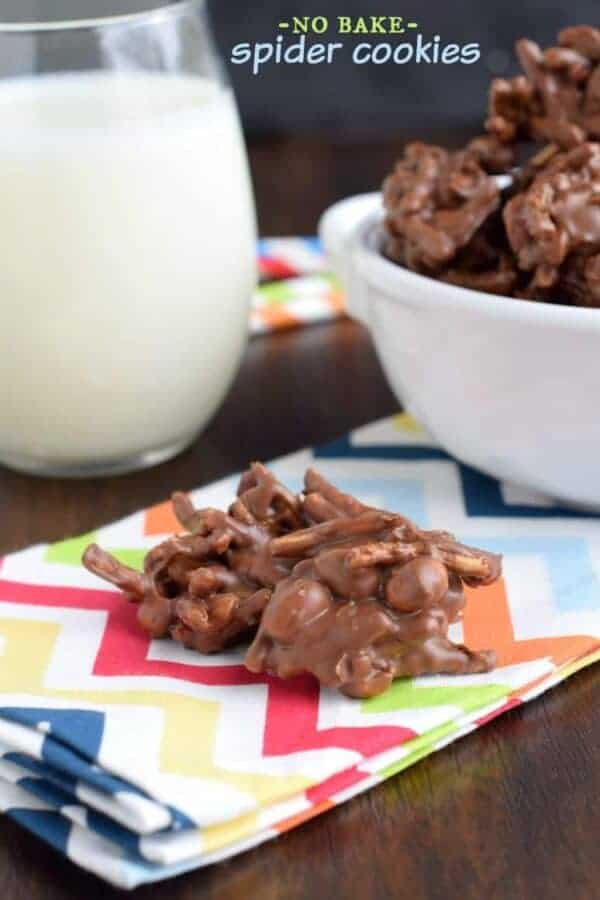 Spider Cookies is a horrible name for a dessert. Almost as bad as "dump" salad.
Can we just take a quick time out from the food blog for a minute and talk about spiders? Why is it such a tiny bug can make me so afraid?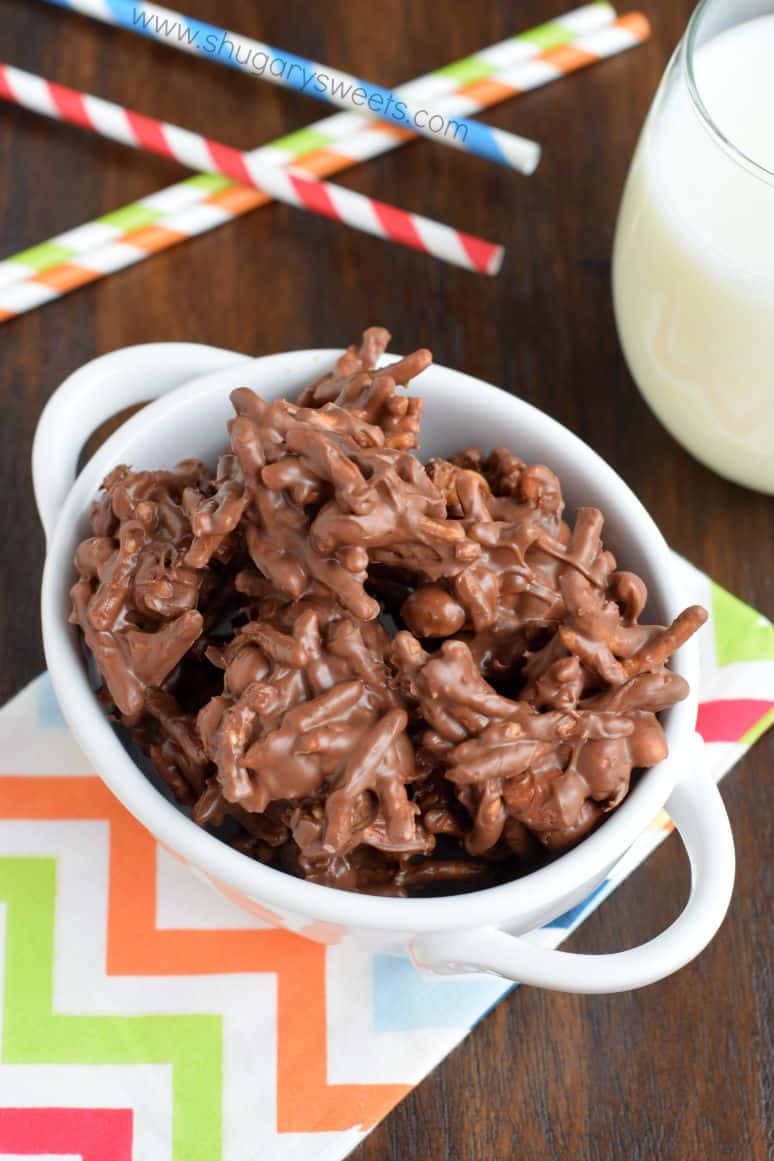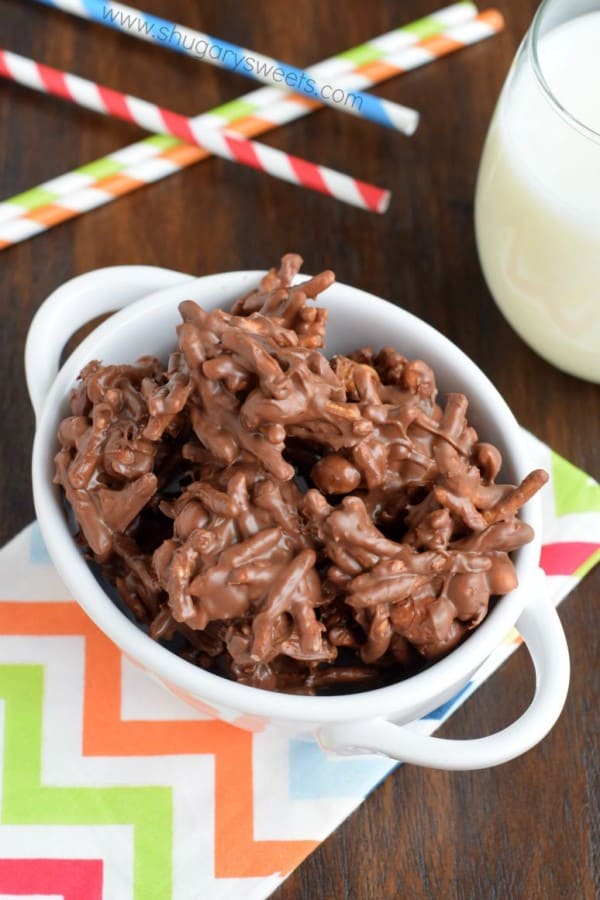 I can understand fear of dogs. Bears! Alligators. But spiders? It's quite ridiculous. And I say this because I am deathly afraid. Like, I will run screaming if there is one near me.
In my house? I've used the vacuum to suck them up. I use the cup and book trick to capture them until someone can come take care of it. And I have been known to stare at one for HOURS on the wall, just so it doesn't disappear before my husband got home.
Unless we are talking jumping tarantulas (is this a thing or no??) or other more dangerous varieties, there really is no real reason why a small spider can be so scary!!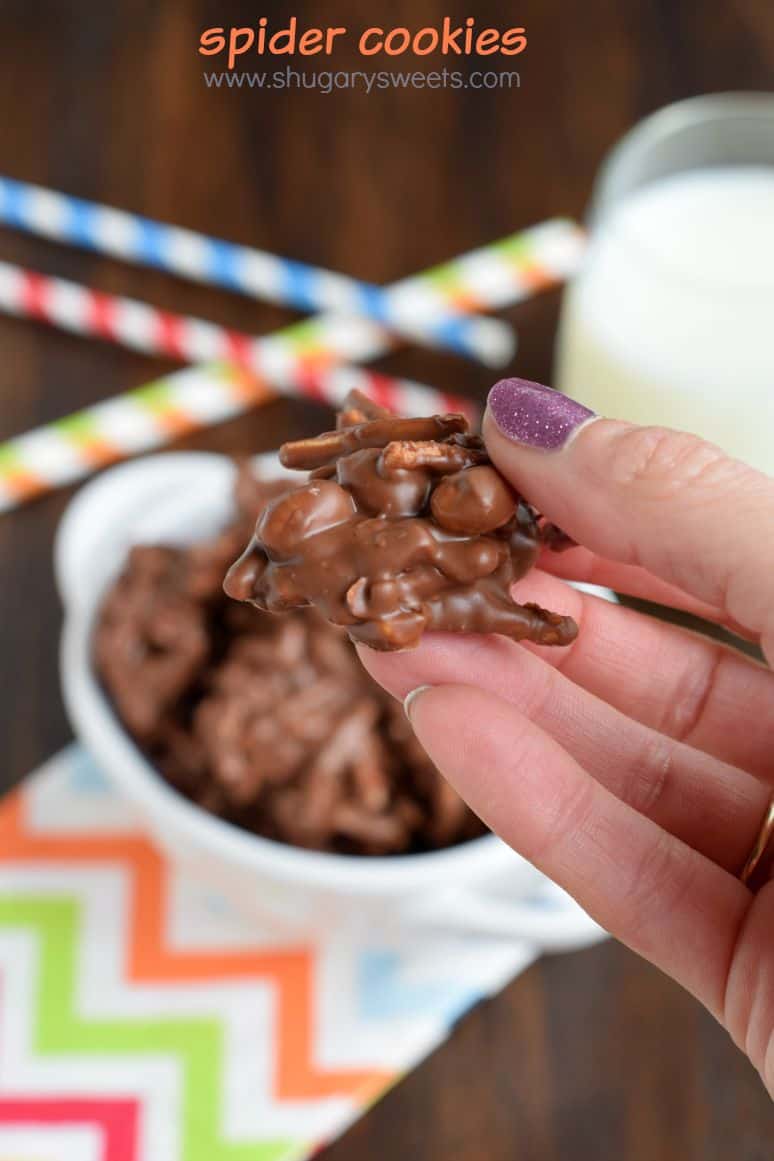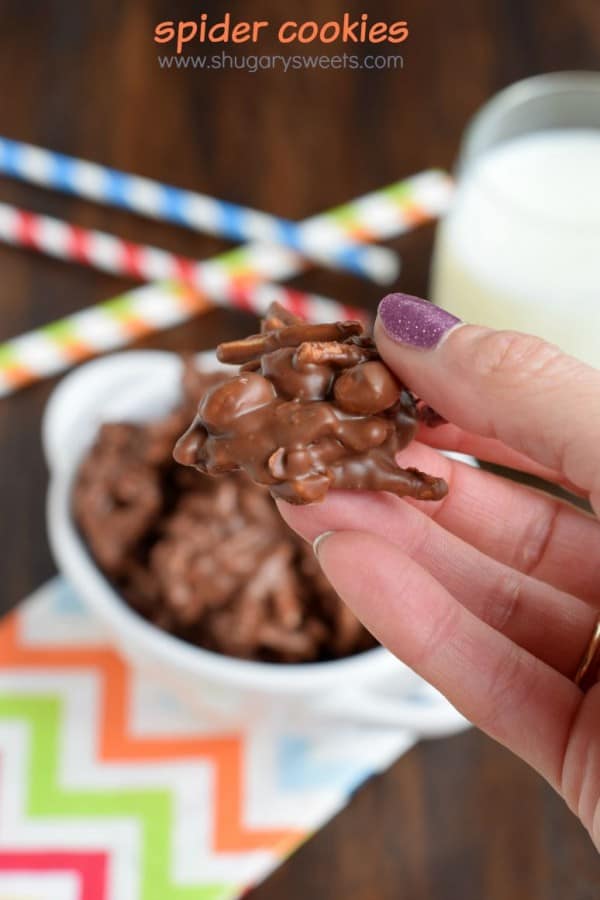 No what's not scary? Spider Cookies.
I'm assuming they get their name from the chow mein noodles that stick out everywhere, giving them the appearance of a spider.
In my family, spider cookies are part of every holiday cookie tray at Christmas. Which is actually a silly thing. Given that these are no bake cookies, I think they should be more popular in the summer.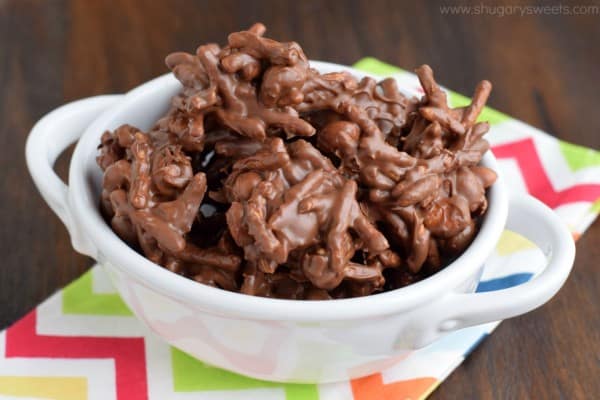 However, they do make about one bazillion little cookies…so make sure you have some friends or family to share these with. (hmmm, maybe this is why the recipe is popular at Christmas)!
Yield: 12 dozen
Spider Cookies
Ingredients
1 package (11 oz) butterscotch morsels
1 package (10 oz) peanut butter morsels
1 package (12 oz) semi-sweet chocolate morsels
1 bag (12 oz) spanish peanuts (the red skinned peanuts)
1 bag (or canister) 12 oz Chow mein noodles
Instructions
Line counter with parchment paper or wax paper.
In a large saucepan, combine butterscotch, peanut butter morsels, and chocolate morsels. Heat on low, stirring constantly until smooth. Remove from heat and fold in peanuts and chow mein noodles. Stir until combined. Using a small scoop (or two teaspoons), drop mixture onto parchment paper in small clumps.
Allow to set, about 15-30 minutes. Store in airtight container. I prefer to keep mine in the refrigerator, I love eating these chilled, it brings out the butterscotch flavor!
Here are a few of my favorite No Bake Treats: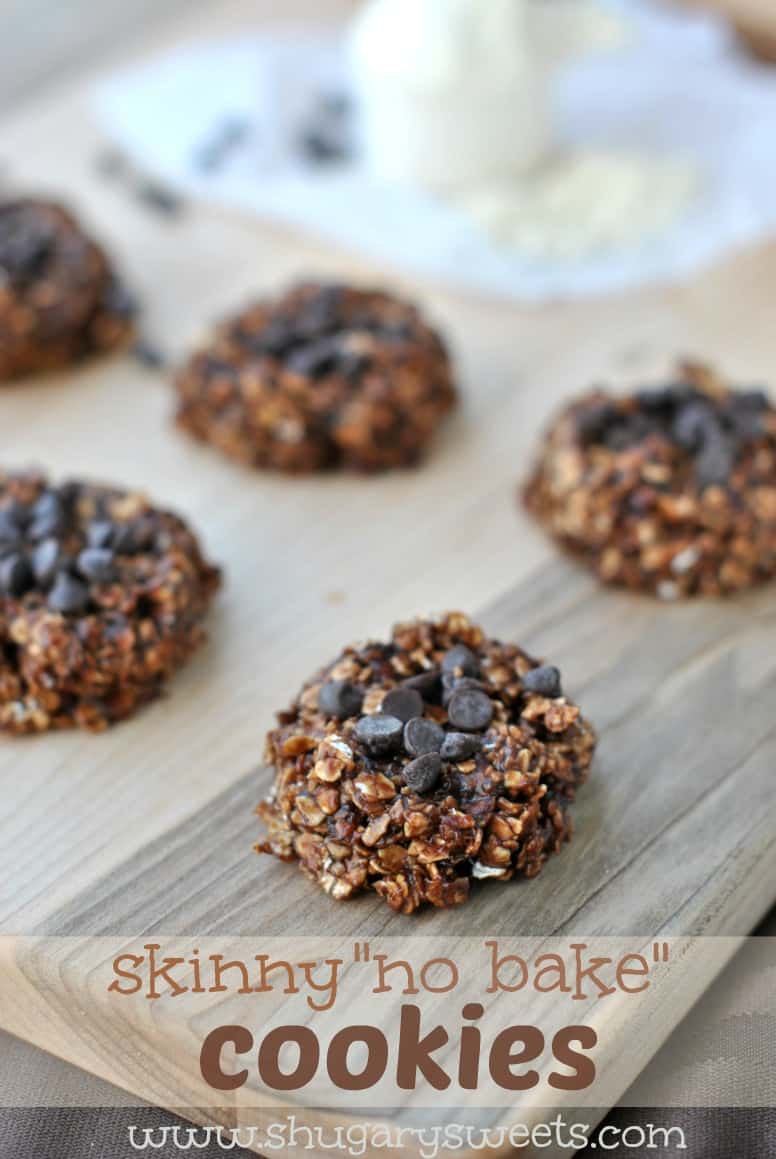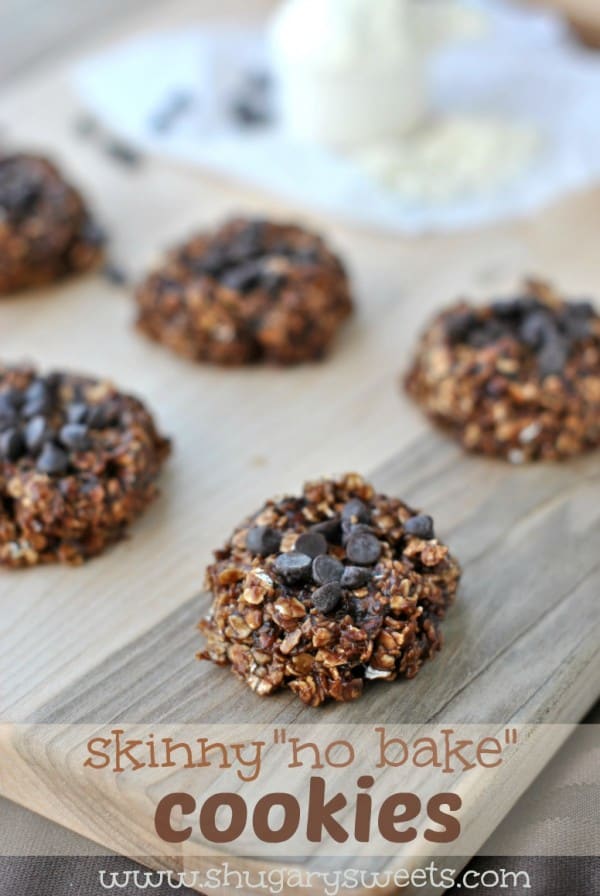 Skinny No Bake Cookies: these lightened up treats are guilt free!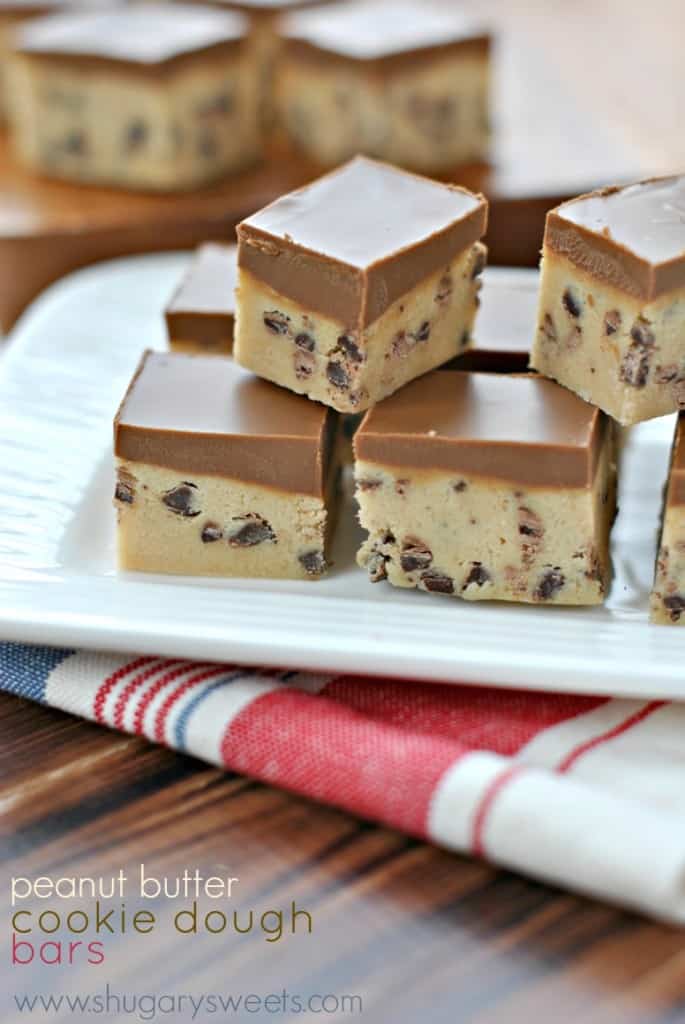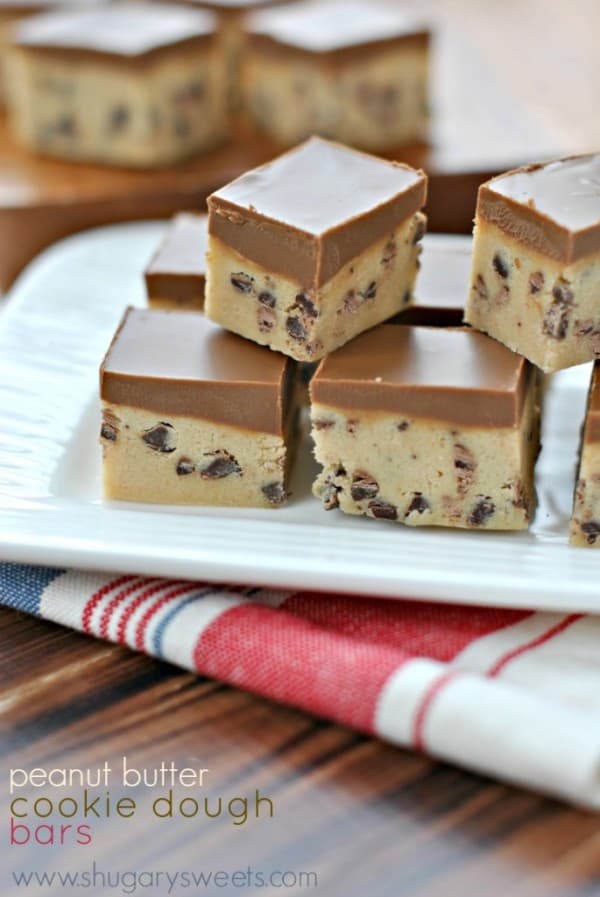 Peanut Butter Cookie Dough Bars: little bites of no bake cookie dough heaven!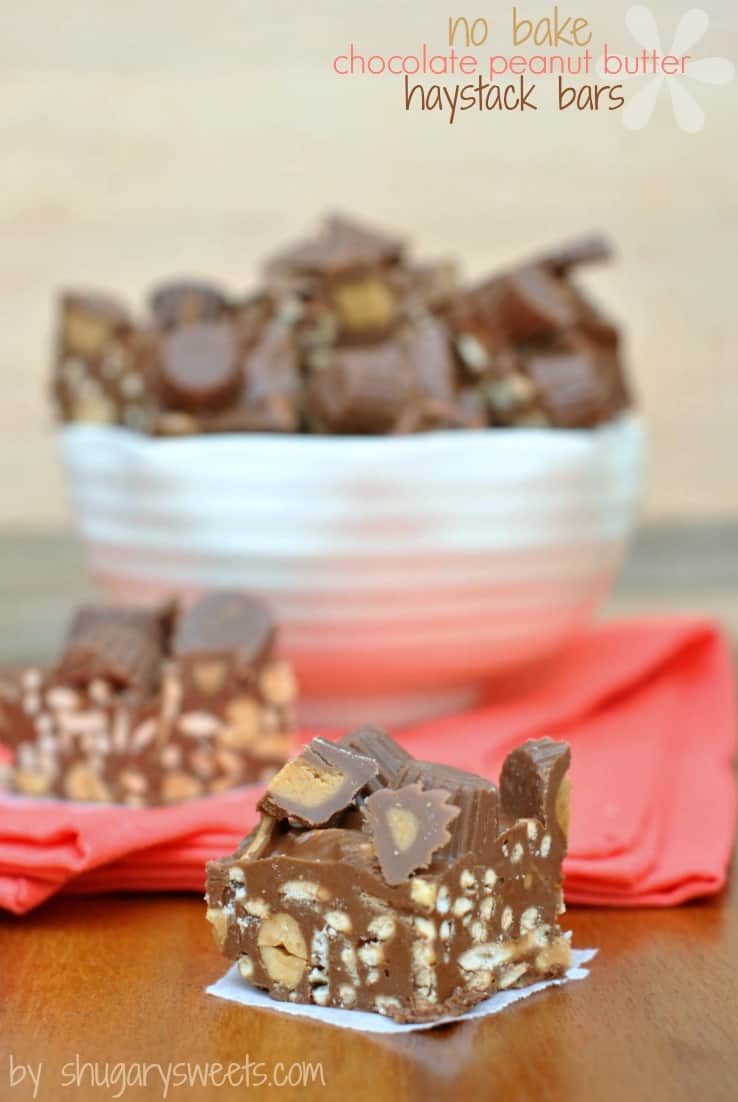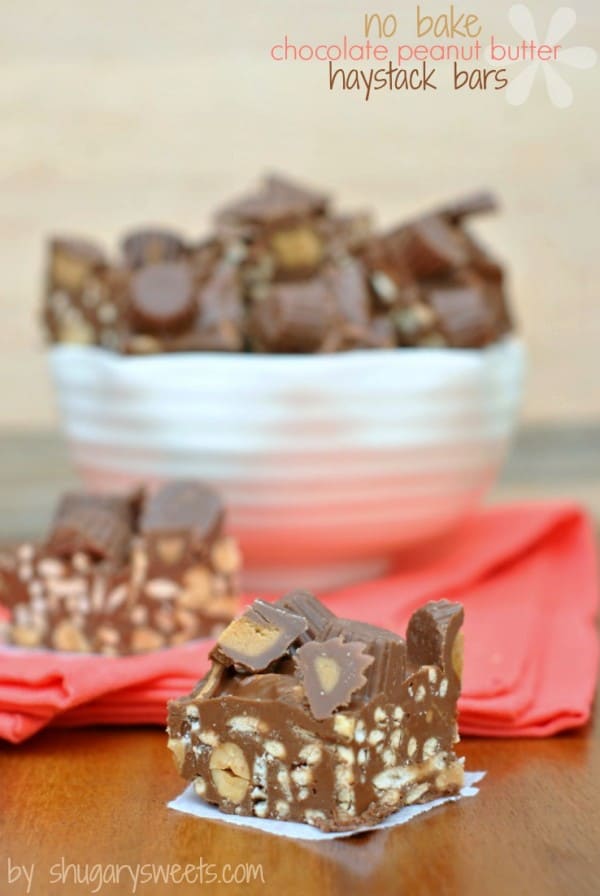 No Bake Haystack Bars: very similar to today's spider cookies…these bars are piled high with Reese's
Love today's no bake cookie? Here are a few no bake recipes from my friends: