Andes Mint Fudge
Love Andes mints? Today's chocolate Andes Mint Fudge tastes dreamy and minty!
Love this recipe? Sign up for Shugary Sweets email subscription and never miss out again! As a special thank you, you will also get a FREE ebook with my 10 Best Recipes!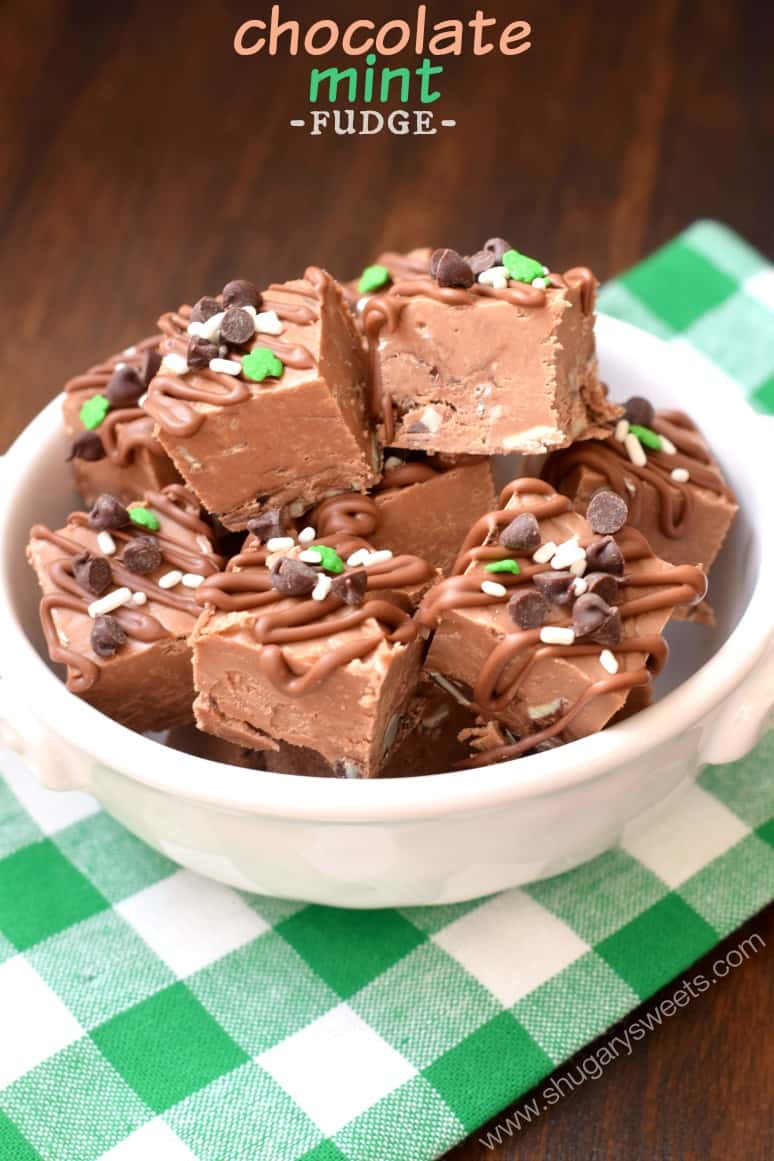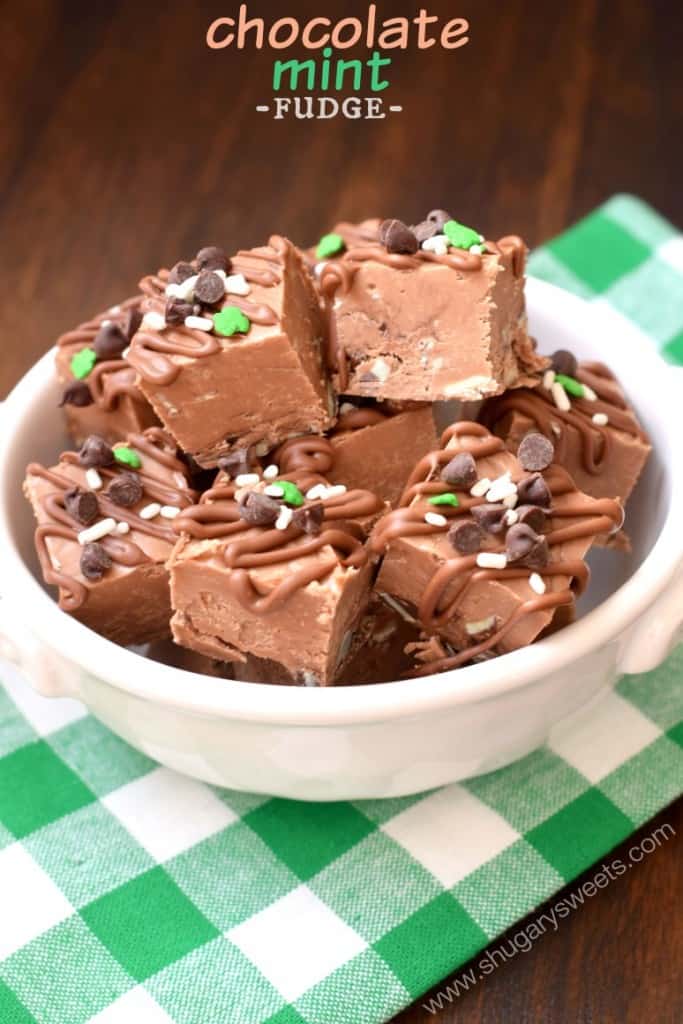 Making fudge has become one of my favorite things to do. I have a long list of flavors I still want to try out. Think of all the creativity you can have when you know you've got a good base. Knowing how to make fudge is a useful trick.
Plus, most of my fudge recipes don't need candy thermometers, so there's that.
I know I already have a mint chocolate fudge recipe on my blog. But it's a two ingredient version, so I feel very safe creating another delicious recipe. I mean c'mon, you can't have too many chocolate mint recipes. Can you?
After the holidays, I tend to take stock of what's in my pantry. We spend most of February eating out of our pantry in an effort to 1. Save money and 2. Purge the pantry.
One of the items I found hidden in the back was three bags of Andes Creme de Menthe Chocolate Mint Baking Chips
. How did these get forgotten? Yes, it could be, because I am a hoarder of baking chips.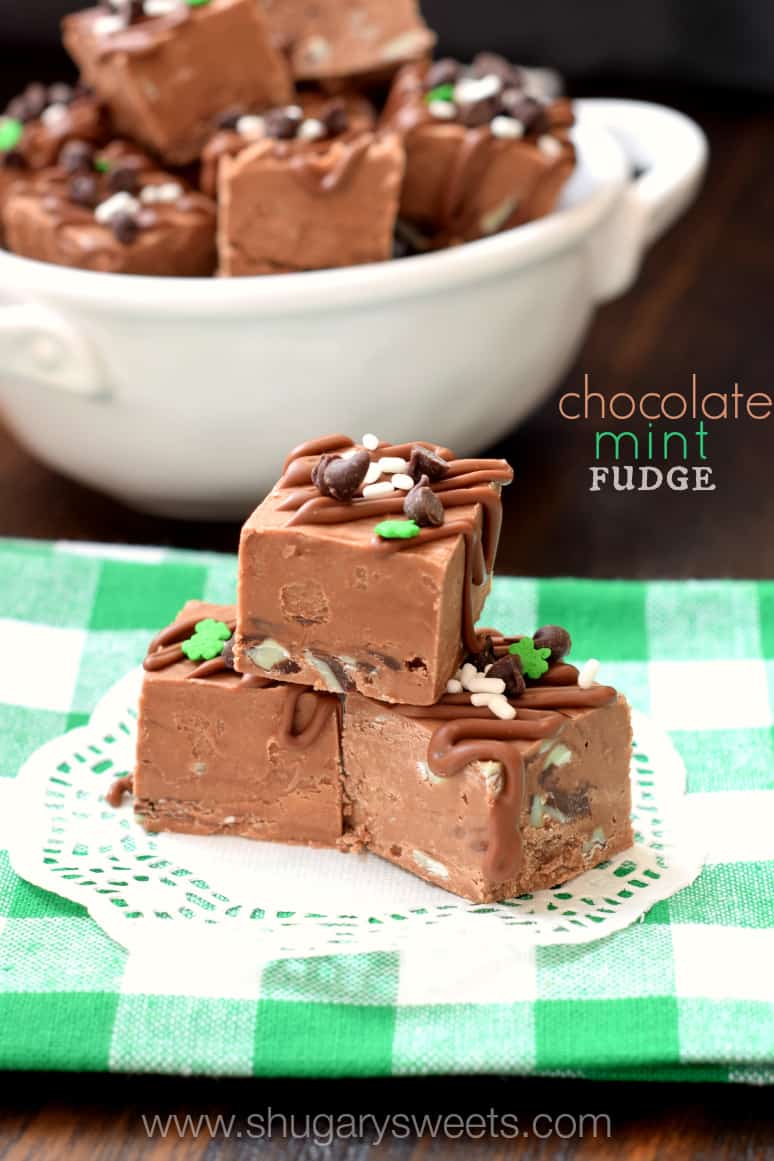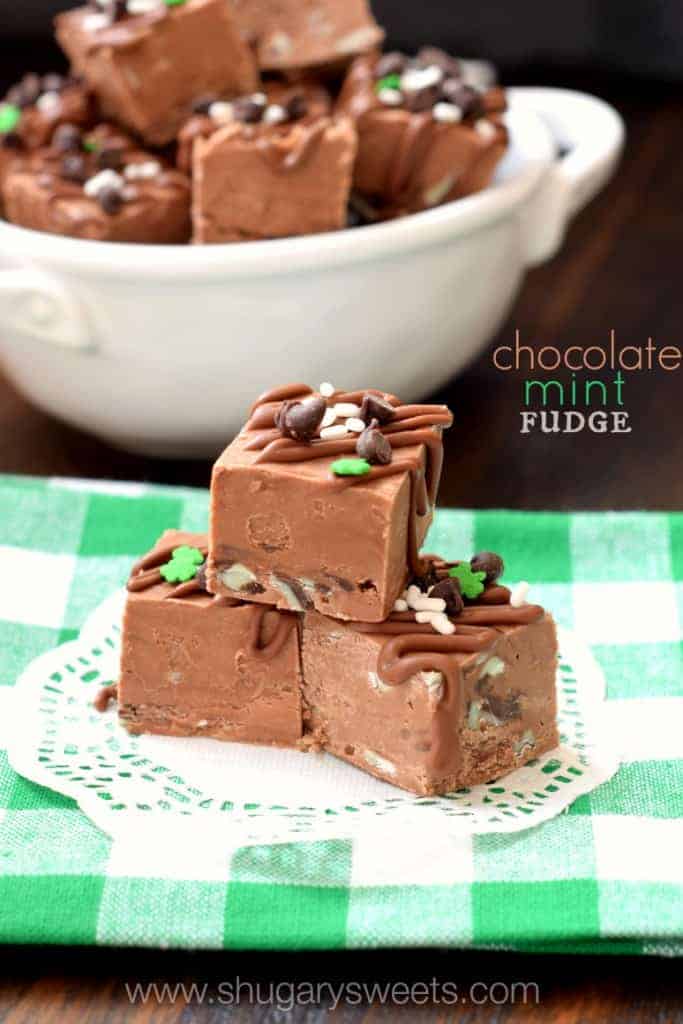 Instead of using white chocolate chips or milk chocolate chips as the base of this fudge…I decided to use a bag of Andes mint chips. I wasn't sure if it would turn out okay… would they clump? Would they taste bad? Only one way to find out!
Well, friends, this Andes Mint Fudge turned out amazing. I also folded in some extra Andes baking chips… just for a little texture for this fudge. I could also envision adding some of those Oreo Mint Cookies crushed up (are we on the same page with this???).
For the garnish – yes, fudge can have a garnish – I melted some milk chocolate chips and drizzled it over the top. I also used a little green and white sprinkles left over from St. Paddy's Day. I hope you don't mind!
So tell me….what's lurking in the back of your pantry? Hopefully just the right ingredients to make this yummy Andes Mint Fudge recipe immediately!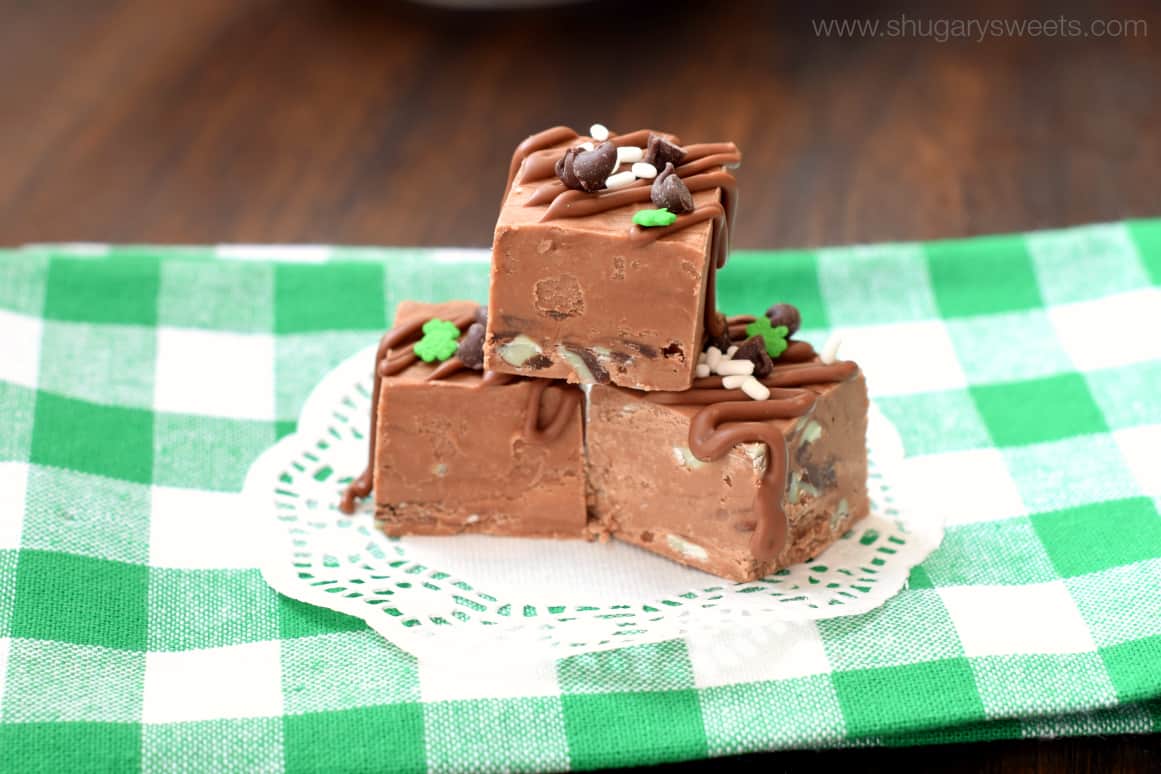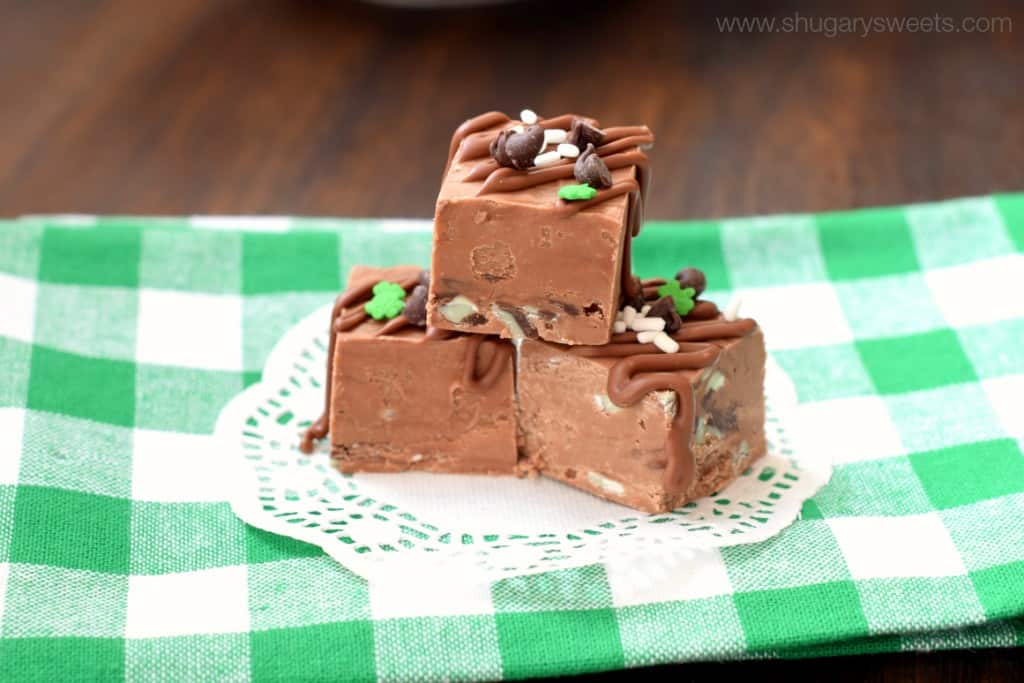 **There may be affiliate links in this post! By clicking on them, or purchasing recommended items I may receive a small compensation. However, I only recommend products I love! Thank you for supporting Shugary Sweets! See my disclosure policy for more info**