Chocolate Andes Mint Fudge is an easy, delicious, no candy thermometer needed, recipe! You'll love the rich chocolate and cool minty flavor in every bite.
Looking for a peppermint treat? Mint lovers rave over these Homemade Peppermint Patties! Or give our chocolate mint brownies a try soon.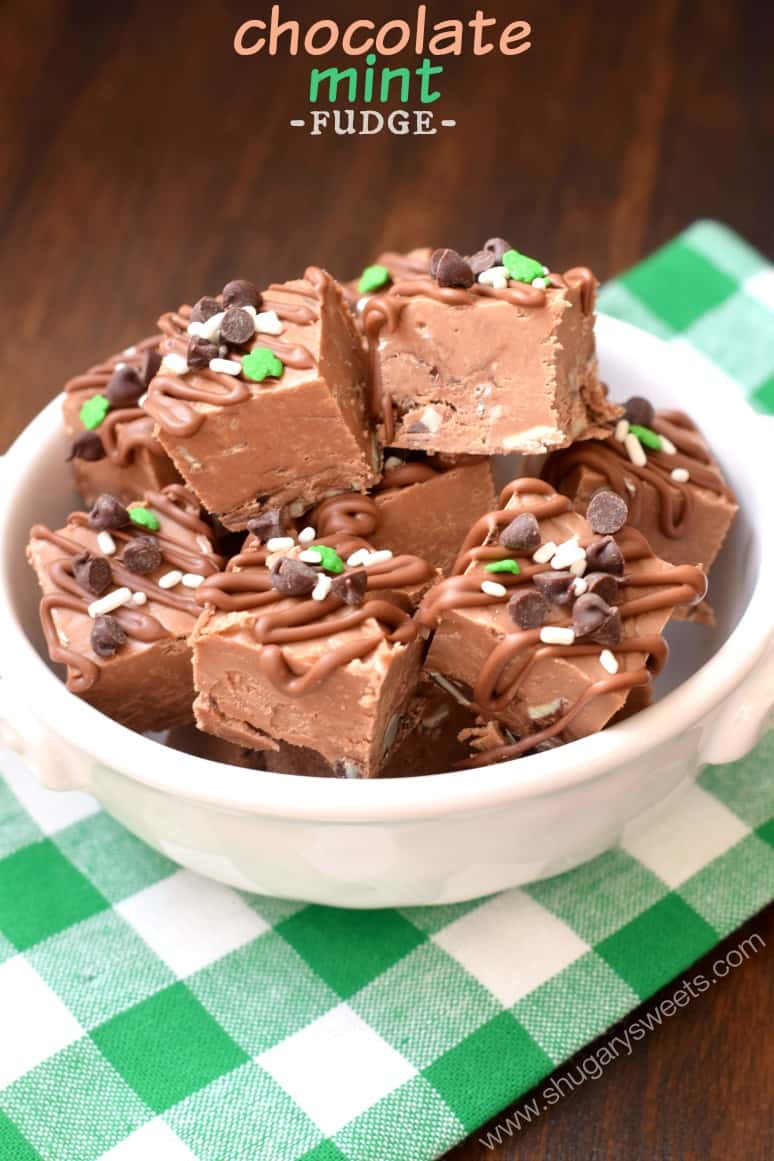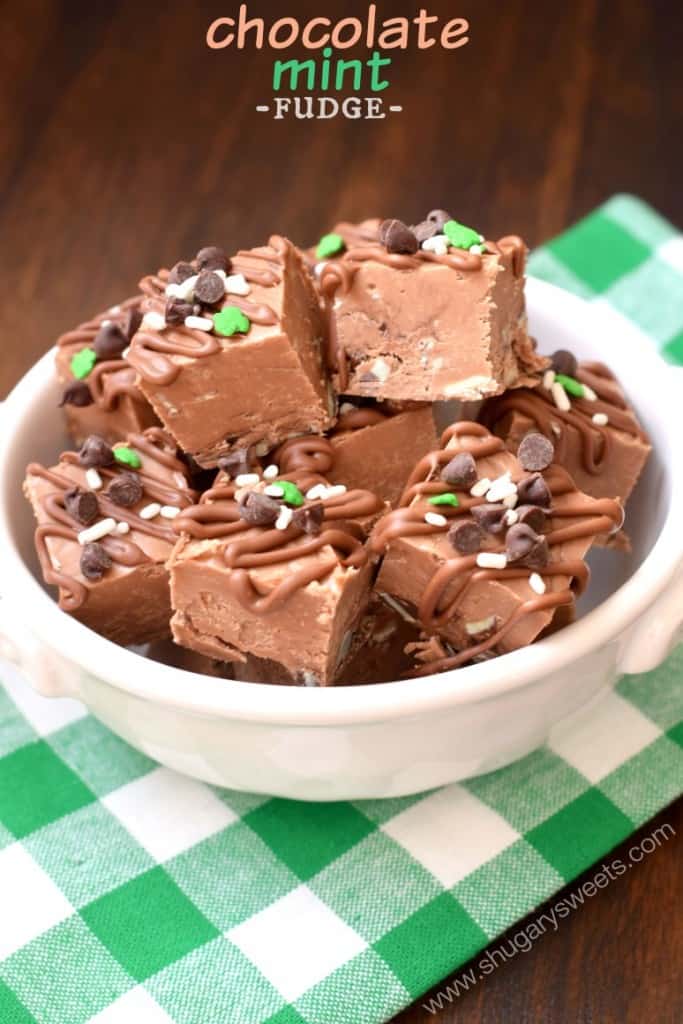 Why This Fudge is Best
The best way to finish a meal is with an andes mint candy. I love biting into the sweet chocolate and tasting the zip of cool creme de menthe in the center.
This Andes Mint Fudge has all the satisfying chocolate and mint flavor of the candies that inspired it!
Melt-in-your-mouth homemade fudge.
No candy thermometer needed.
Made with Andes baking chips for perfect chocolate mint flavor!
Topped with sprinkles and a chocolate drizzle.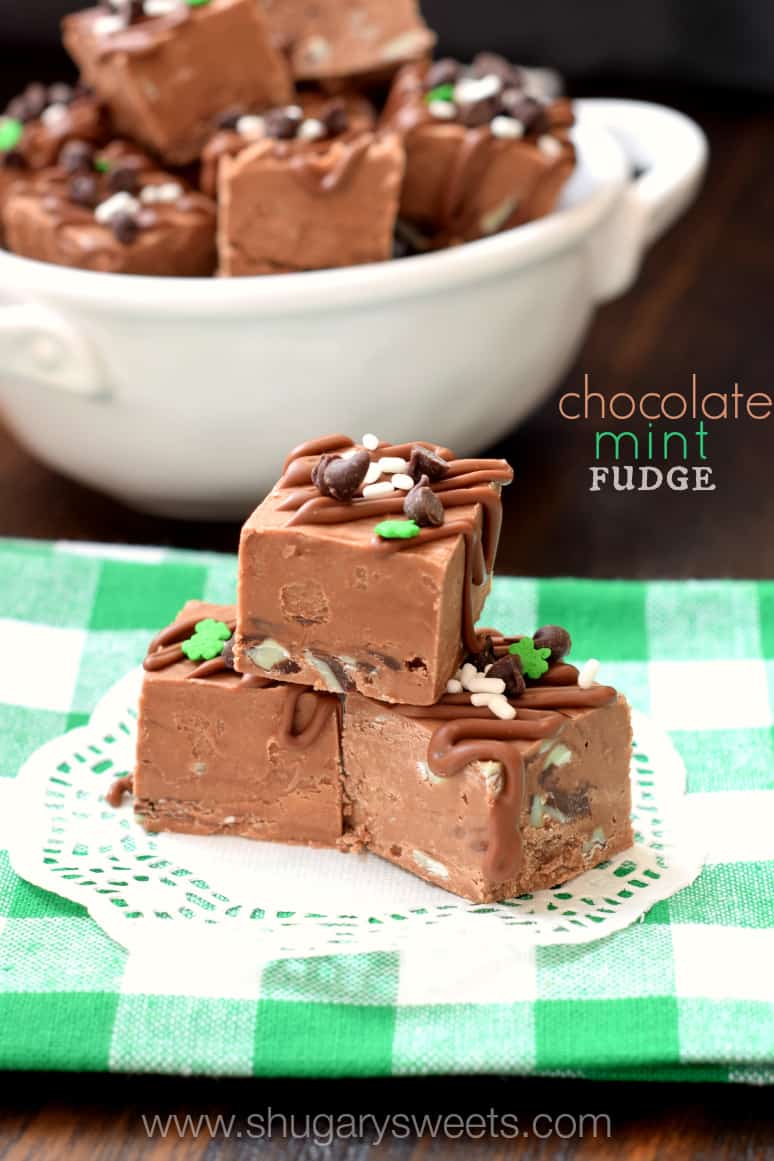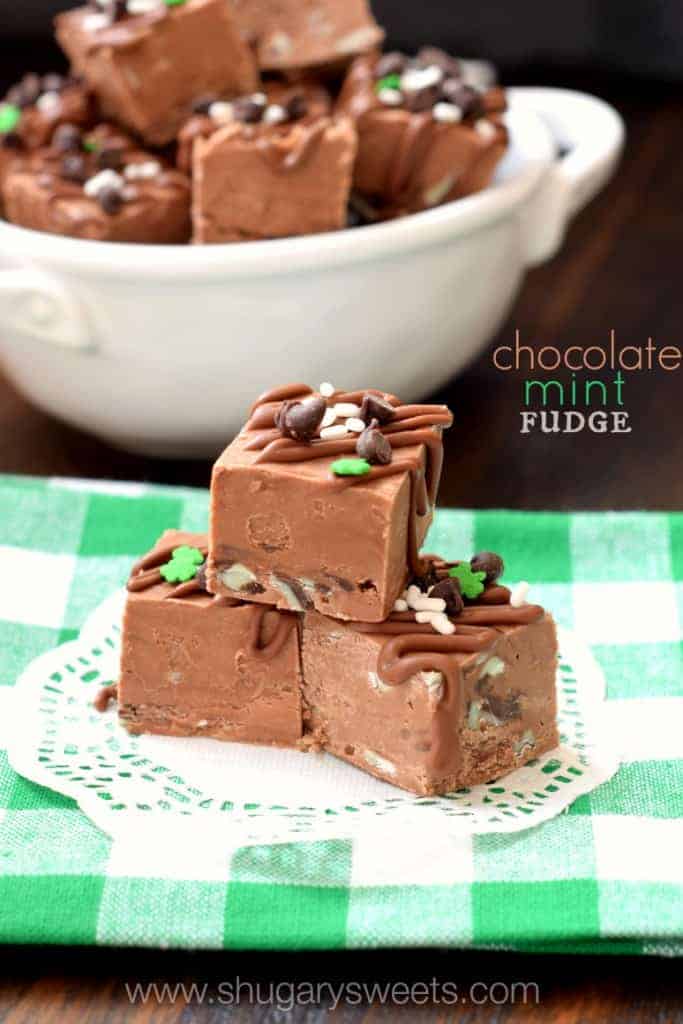 Ingredient Notes
Here's what you need for this Andes Mint Fudge recipe.
Sugar – For perfectly sweetened fudge.
Butter and heavy cream – Boiled with the sugar for a rich candy base.
Marshmallow creme – This is a soft marshmallow spread that gives the fudge its velvety texture.
Andes creme de menthe baking chips – Melted into the fudge for the best minty chocolate flavor.
Sprinkles – Gives the Andes mint fudge a colorful finishing touch!
Tips and Tricks
Add your Andes mint chips and marshmallow creme to a mixing bowl before you boil the sugar, butter and cream.
After boiling the sugar mixture for 3 -4 minutes, pour it directly over the marshmallow creme and mint chips.
Use an electric mixer to quickly beat the ingredients together until smooth and combined.
Fold an extra cup of Andes baking chips in to the fudge mixture. Stir gently to prevent them from melting entirely.
Pour the fudge into a pan and let it set at room temperature.
Drizzle melted milk chocolate over the Andes mint fudge once set. Immediately add the sprinkles to the melted chocolate so they stick!
Recipe FAQs
How do you store this fudge?
I store the Andes Mint Fudge at room temperature in an airtight container. It will stay good for up to a week, but never makes it that long in our house. It's just too good to stop eating!
What sprinkles do you use?
You can use any kind of sprinkles for this fudge! This time, I used shamrock sprinkles for a St. Patty's day vibe. Green sprinkles help identify the flavor of this fudge but you can use any color you prefer.
Why didn't my fudge set up?
If your fudge did not set up properly, you may not have boiled the liquid ingredients long enough. Make sure to bring the butter, cream and sugar to a full ROLLING boil and keep it boiling for 3 to 4 minutes.
Can I use salted butter instead?
Yes, you can use salted butter if that's what you have on hand. Just don't add any additional salt to the recipe.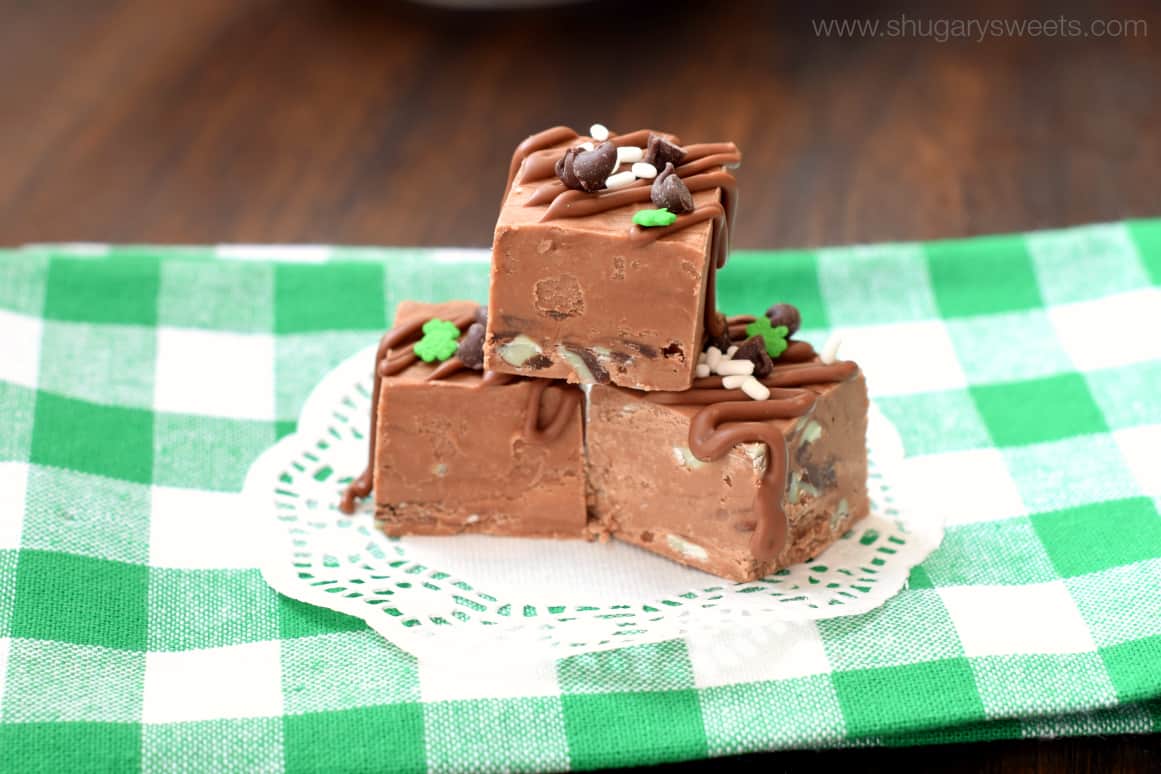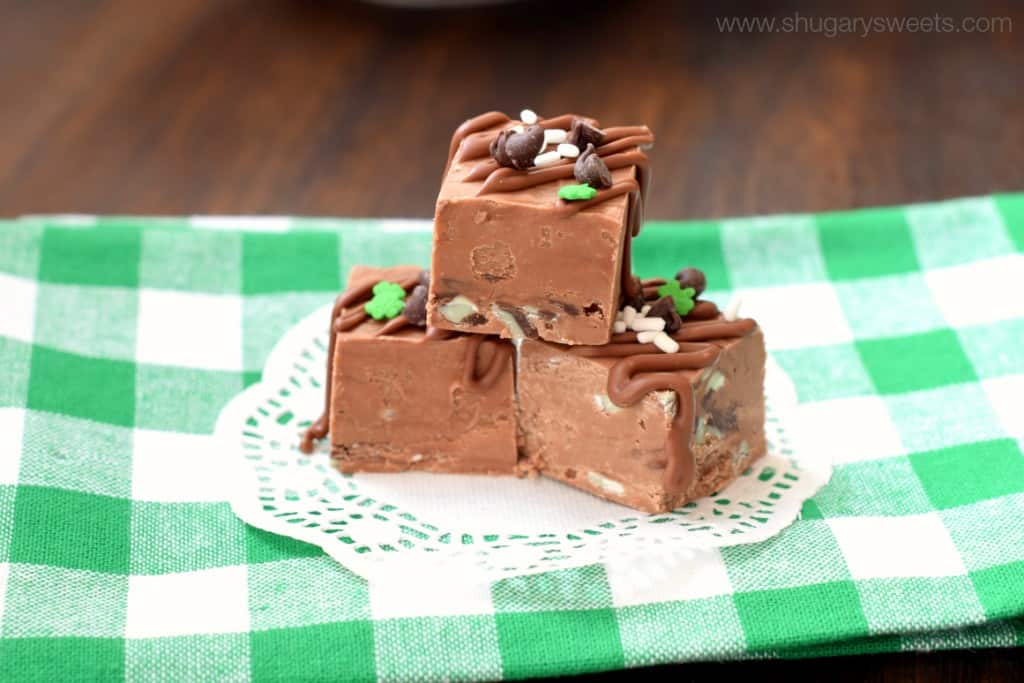 More Easy Dessert Recipes
Andes Mint Fudge is full of cool creme de menthe flavor in a sweet chocolate fudge! The perfect after dinner treat.