Rich fudgy brownies topped with a soft chocolate mint layer. Topped with melted milk chocolate!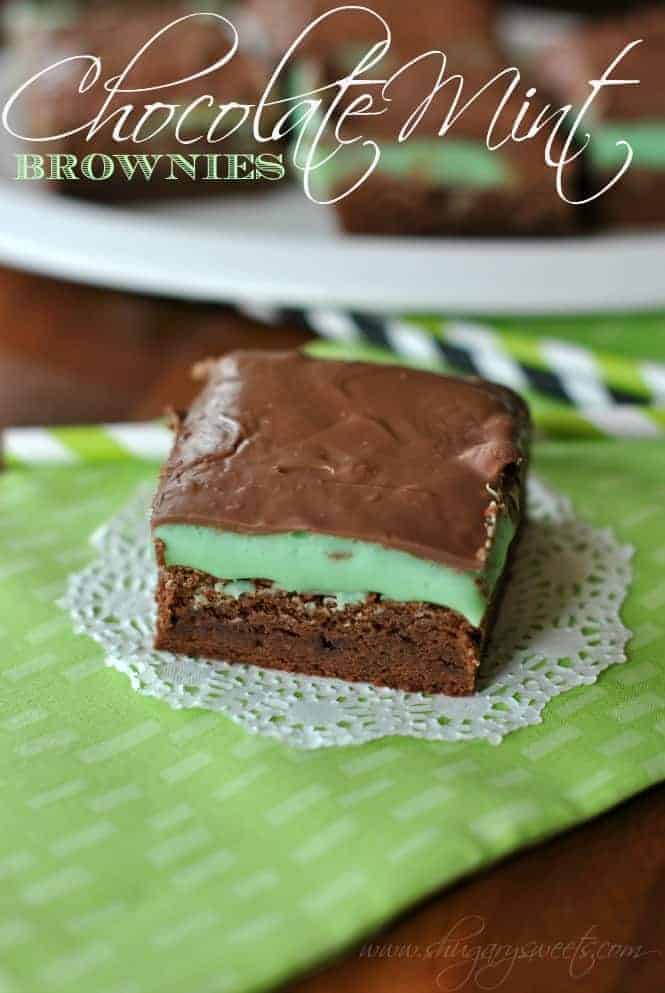 It's been quite some time since I shared a brownie recipe on the blog. December was the last time. Nearly 3 months. Then, last week my blog friend Jocelyn shared some Thin Mint Fudge Brownies on her blog and I couldn't get them out of my head. Seriously.
Earlier this week I made some Chocolate Mint Pretzel bites using the Duncan Hines frosting creations packet. I bought a few extra packets, just in case! I knew when making this brownie I would change a few things from Jocelyn's recipe. I used my homemade brownie recipe as the base. I have nothing against brownie mixes, I just don't usually have them on hand. It could totally work though for this recipe if you prefer. I also knew I wanted a soft chocolate mint layer. So instead of making a fudge layer, I made a chocolate mint ganache that you can sink your teeth into. Literally. Of course, to complete this recipe, it needed a final layer of milk chocolate. Agreed?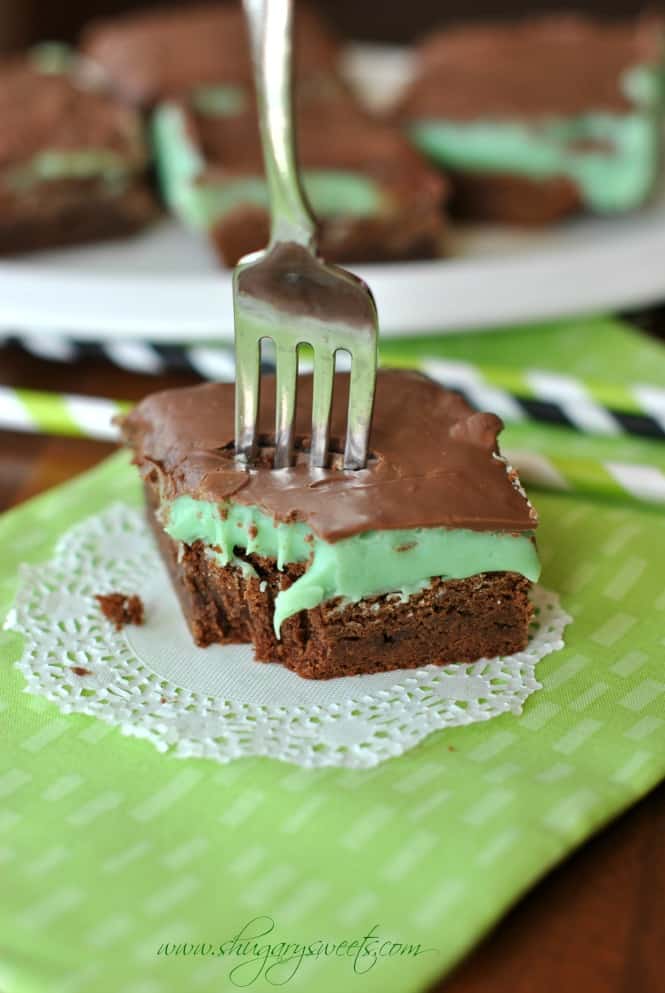 These are some seriously rich, seriously delicious brownies! Just be careful, it makes a whole 13×9 pan and once you start nibbling it's so hard to stop! Consider yourself warned!
Don't miss another mouthwatering recipe from Shugary Sweets! Be sure to follow me:
 Facebook | Twitter | Google+ | Pinterest | Bloglovin'
Yield: 24 brownies
Chocolate Mint Brownies
Ingredients
For the brownies:
4oz unsweetened chocolate baking squares
1/2 cup unsalted butter
1 cup granulated sugar
1 cup light brown sugar
3 eggs
1 1/2 cup all purpose flour
1/2 tsp kosher salt
For the Filling:
1 can (14oz) sweetened condensed milk
1 pkt (0.1oz) Duncan Hines chocolate mint Frosting Creations
12oz white chocolate morsels
For the Topping:
1 bag (11 1/2oz) milk chocolate morsels, melted
Instructions
For the brownies, melt baking chocolate with butter in microwave dish for one minute. Stir and heat an additional 30 seconds.
In a large mixing bowl combine melted chocolate and butter with sugars. Stir and add in eggs. Add flour and salt and stir until completely blended.
Pour batter into a parchment paper lined 13x9 baking dish. Bake in a 325 degree oven for about 35 minutes. Remove and cool on wire rack.
For the filling, in a small saucepan heat condensed milk until warm. Whisk in chocolate mint packet and white chocolate. Continue whisking on low heat until smooth. Pour over slightly cooled brownies.
Allow brownies to set in refrigerator for 1-2 hours. Top with melted milk chocolate. ENJOY!
Here are a few other brownie recipes that I love:
Milky Way Double Fudge Brownies: Just look how dark and moist these brownies are! You can substitute your favorite candy in this recipe (Snicker's work great, just sayin).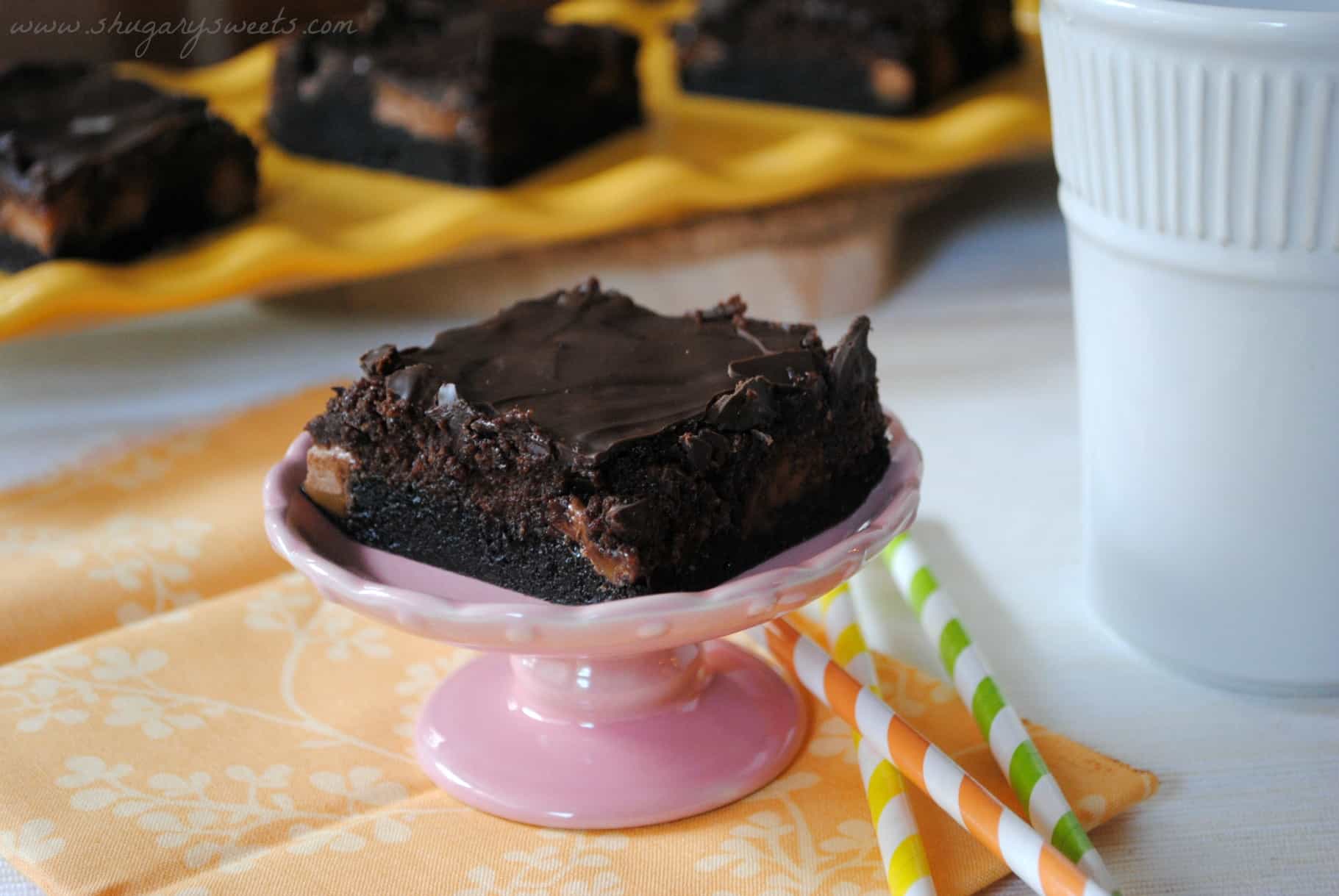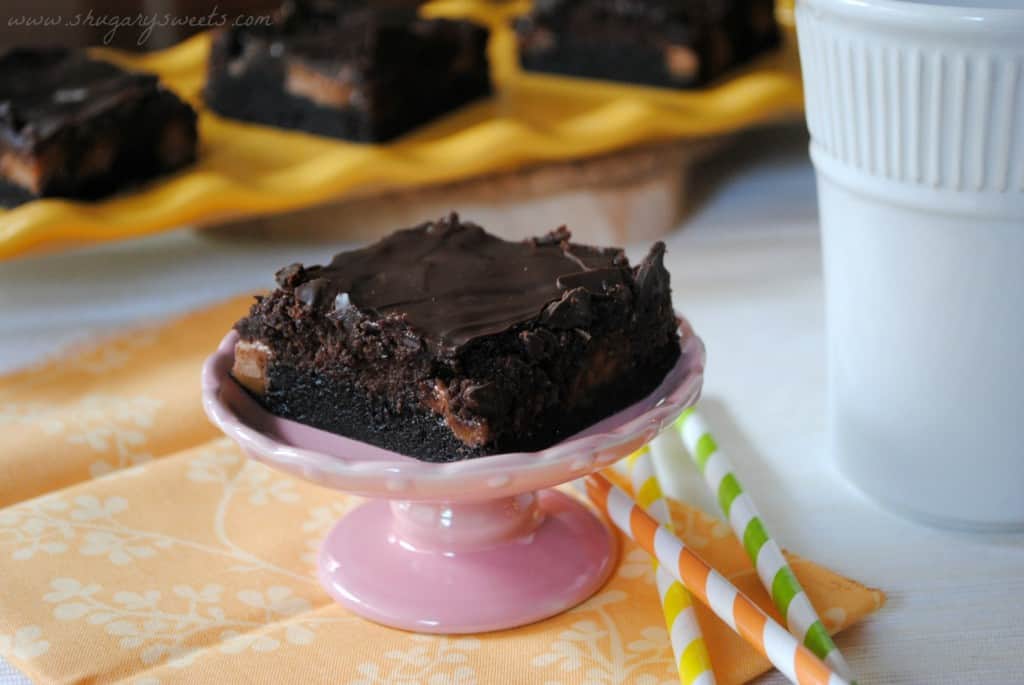 Butterscotch Kit Kat Brownies: Soft brownie bottom with crispy Kit Kats topped with a layer of melted butterscotch!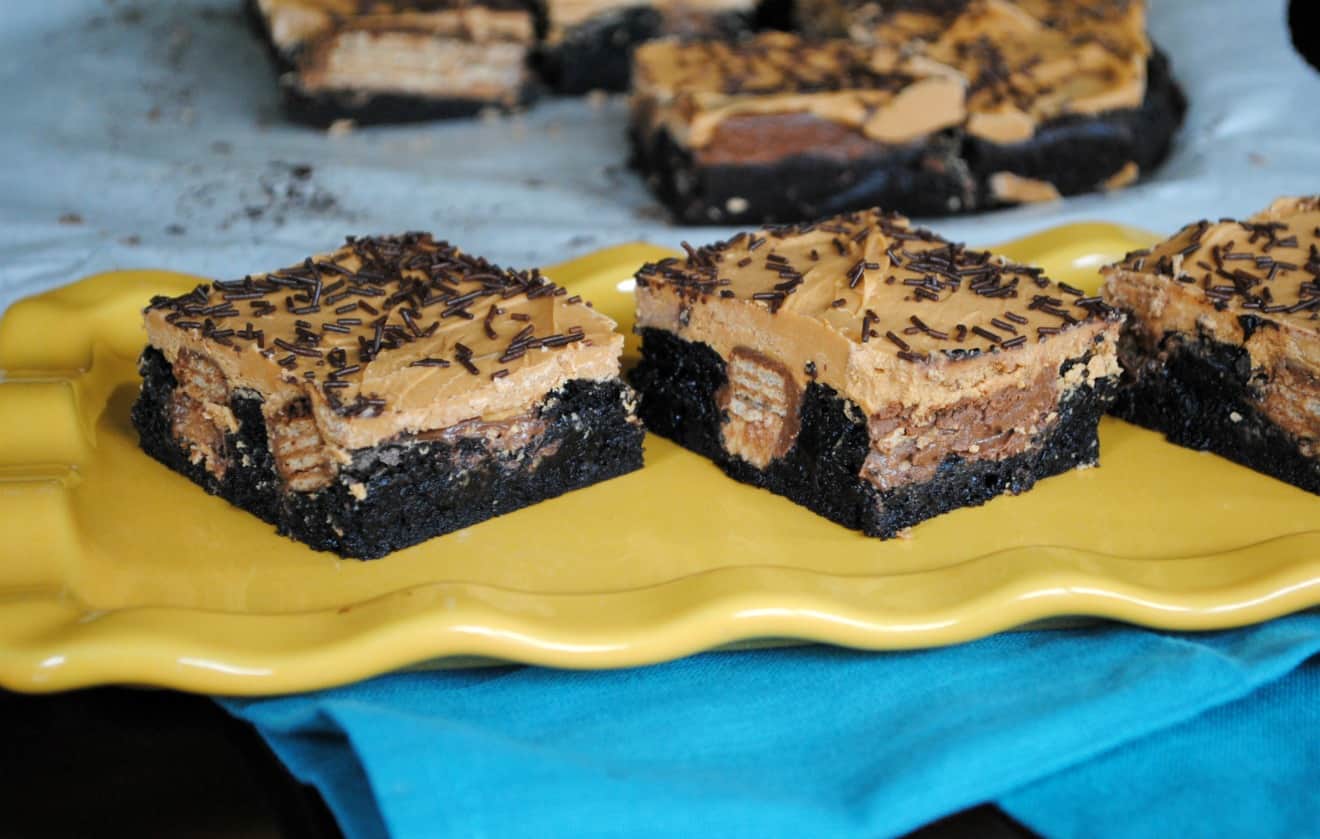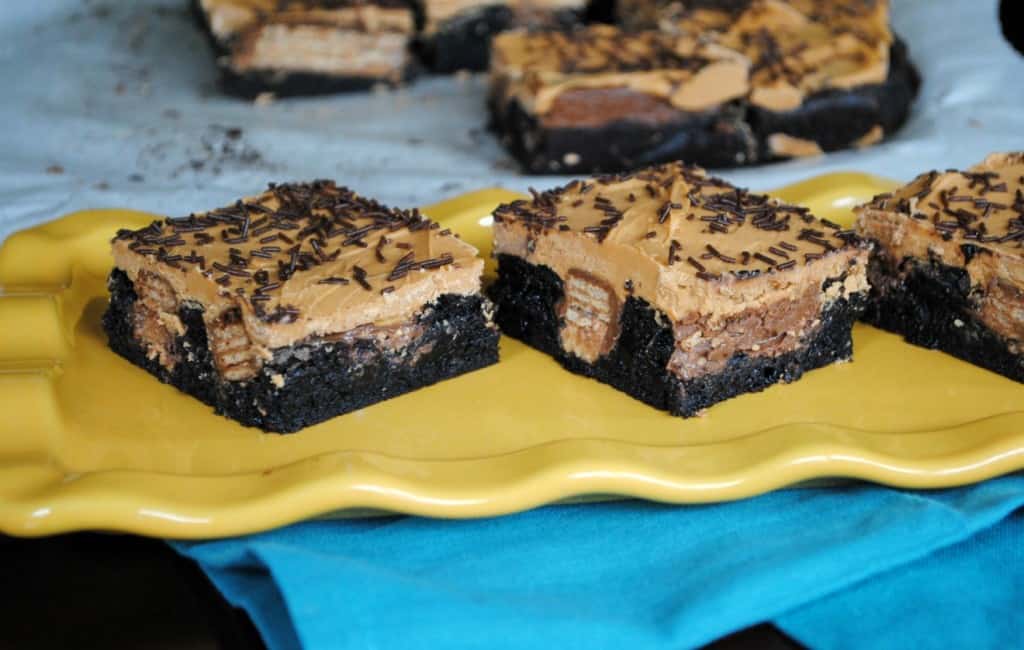 Love this brownie recipe? Find more delicious recipes by following my boards on Pinterest: