Rich fudgy brownies topped with a soft chocolate mint layer. Topped with melted milk chocolate!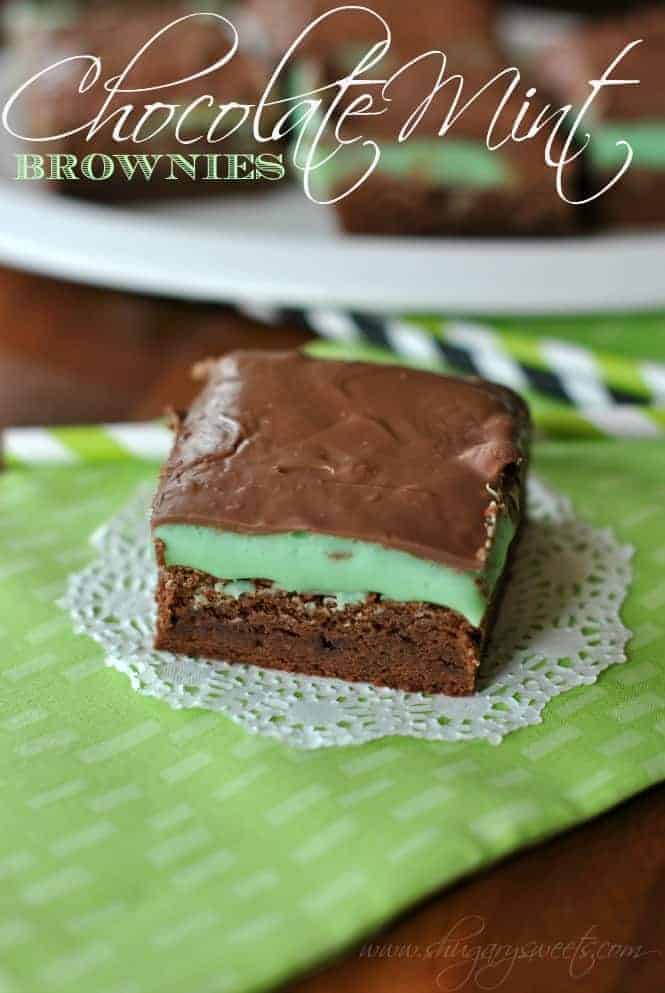 It's been quite some time since I shared a brownie recipe on the blog. December was the last time. Nearly 3 months. Then, last week my blog friend Jocelyn shared some Thin Mint Fudge Brownies on her blog and I couldn't get them out of my head. Seriously.
Earlier this week I made some Chocolate Mint Pretzel bites using the Duncan Hines frosting creations packet. I bought a few extra packets, just in case! I knew when making this brownie I would change a few things from Jocelyn's recipe. I used my homemade brownie recipe as the base. I have nothing against brownie mixes, I just don't usually have them on hand. It could totally work though for this recipe if you prefer. I also knew I wanted a soft chocolate mint layer. So instead of making a fudge layer, I made a chocolate mint ganache that you can sink your teeth into. Literally. Of course, to complete this recipe, it needed a final layer of milk chocolate. Agreed?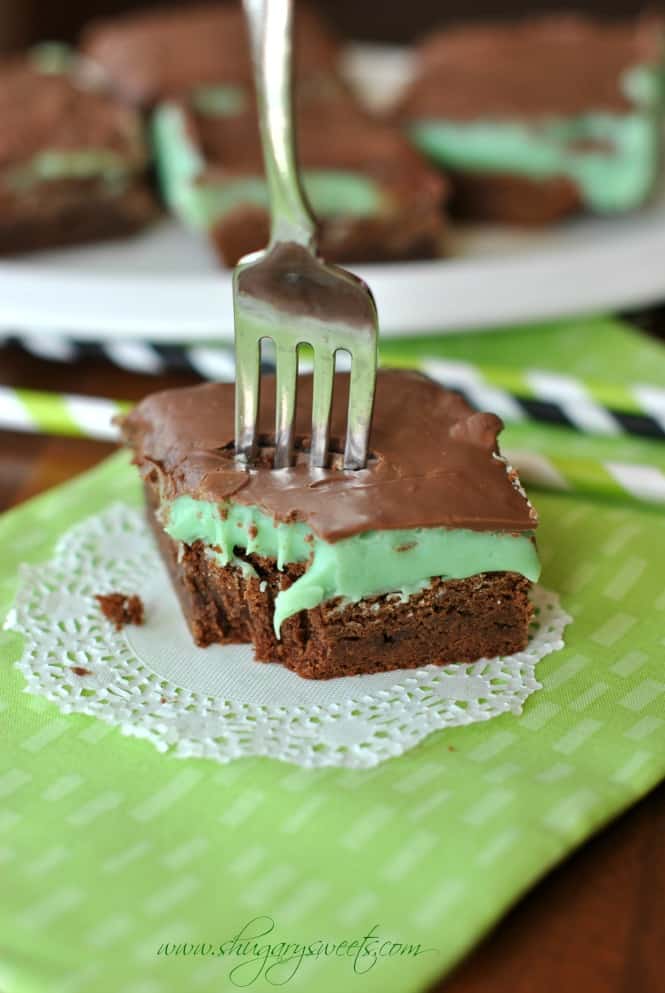 These are some seriously rich, seriously delicious brownies! Just be careful, it makes a whole 13×9 pan and once you start nibbling it's so hard to stop! Consider yourself warned!
Don't miss another mouthwatering recipe from Shugary Sweets! Be sure to follow me:
 Facebook | Twitter | Google+ | Pinterest | Bloglovin'
Here are a few other brownie recipes that I love:
Milky Way Double Fudge Brownies: Just look how dark and moist these brownies are! You can substitute your favorite candy in this recipe (Snicker's work great, just sayin).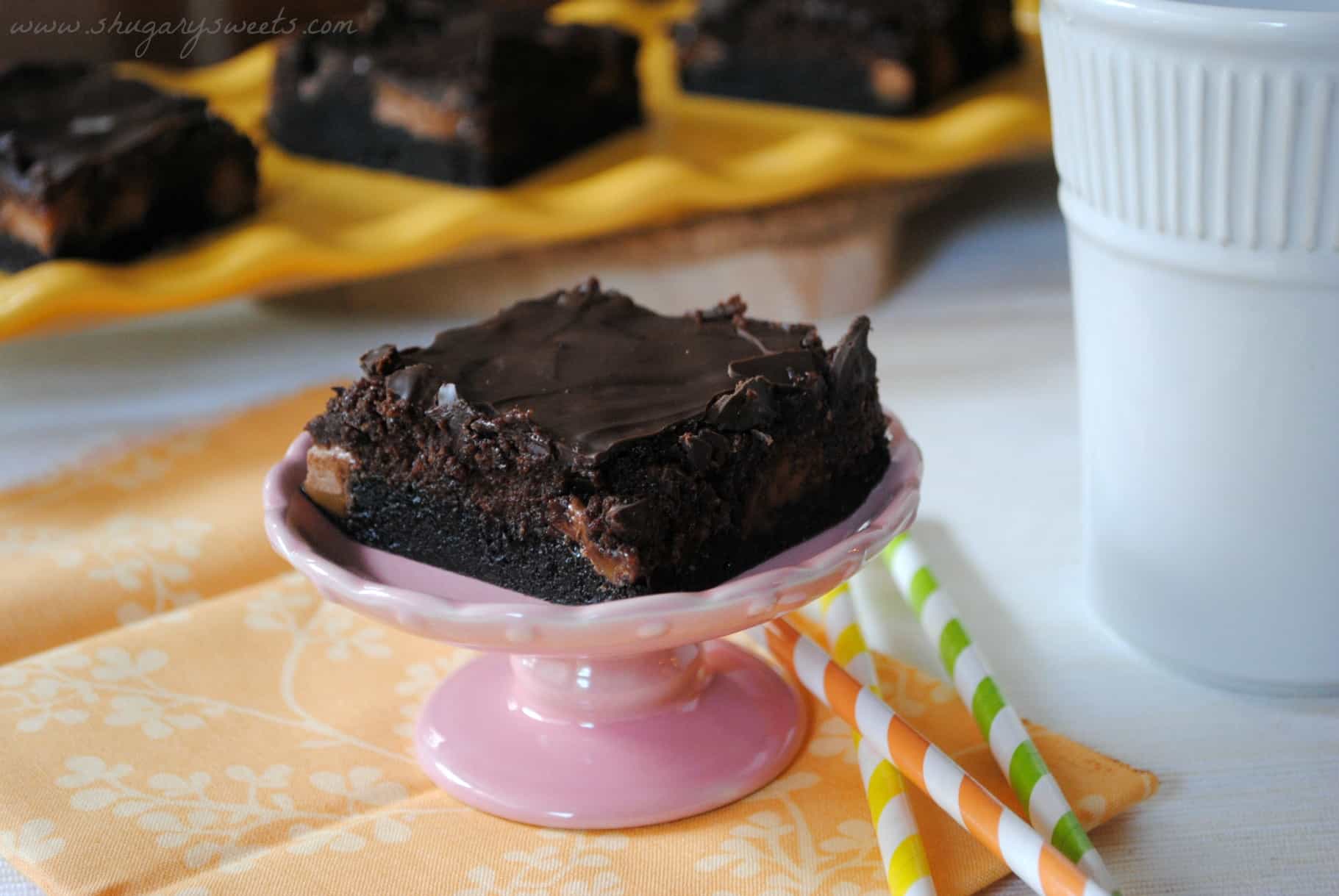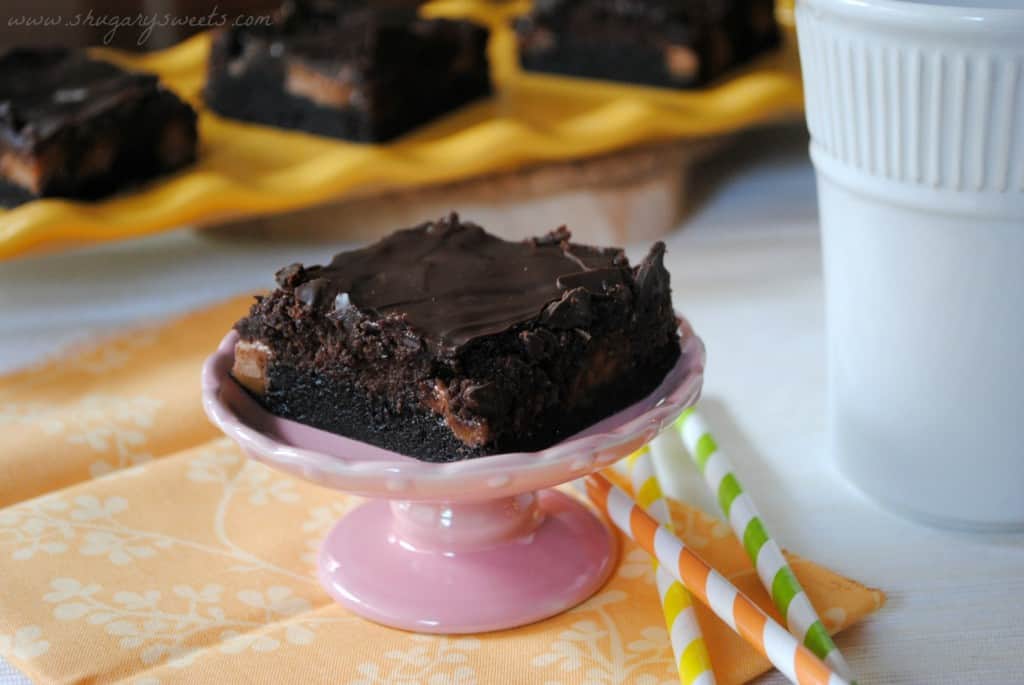 Butterscotch Kit Kat Brownies: Soft brownie bottom with crispy Kit Kats topped with a layer of melted butterscotch!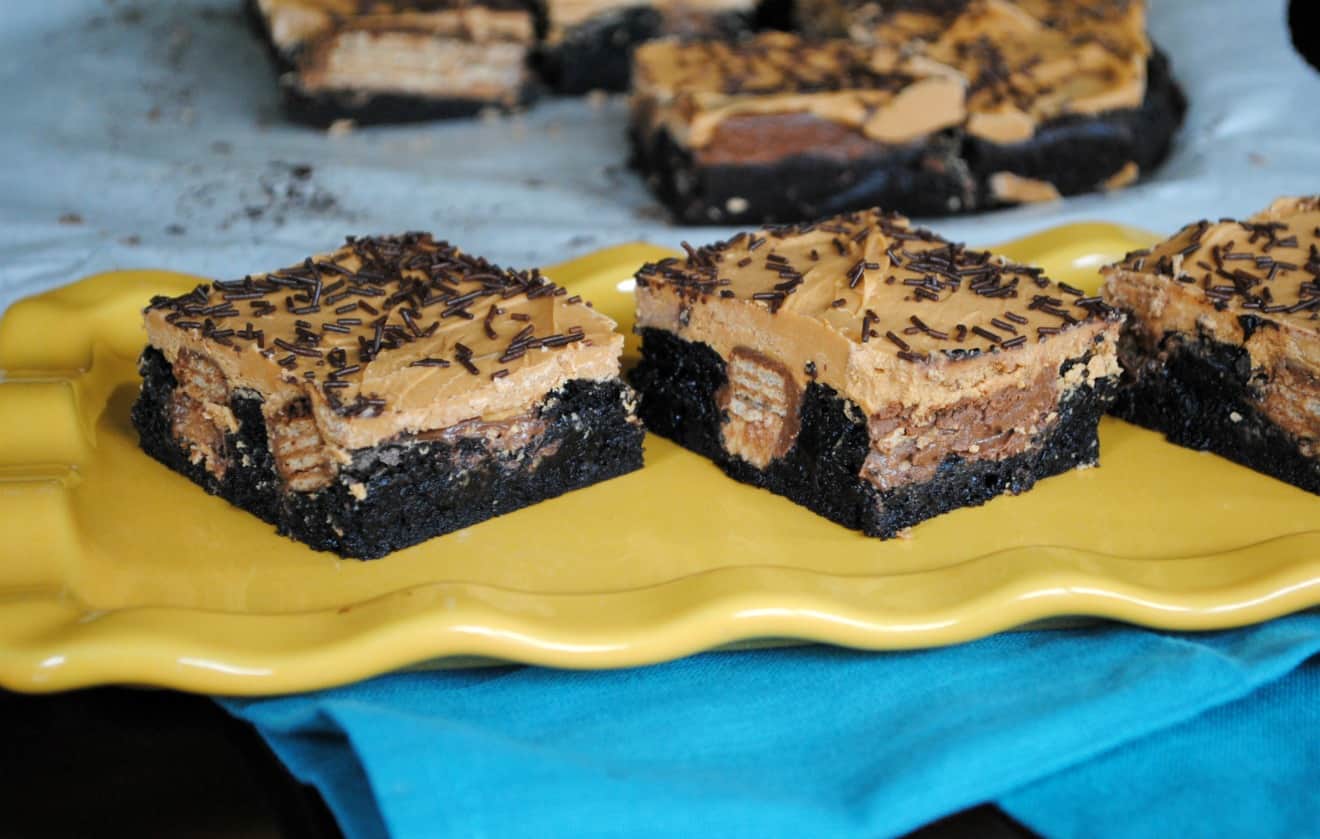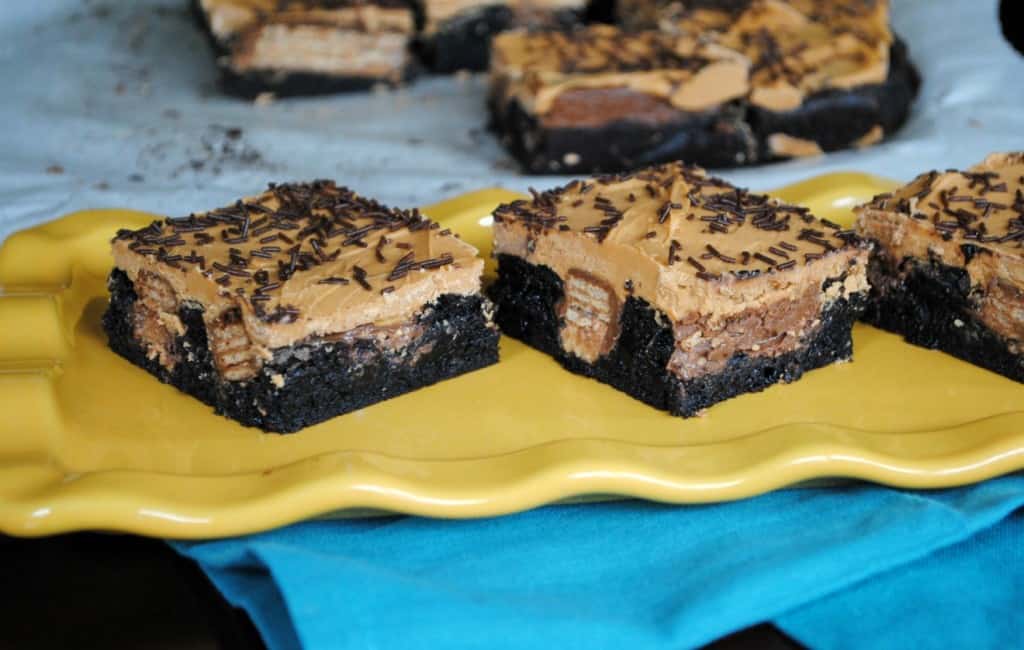 Love this brownie recipe? Find more delicious recipes by following my boards on Pinterest:
St Pattys Day