Looking for the best summer dessert? These No Bake Banana Split Cheesecake Bars just might be what you're looking for! No oven needed, yet delicious rich cheesecake in every bite!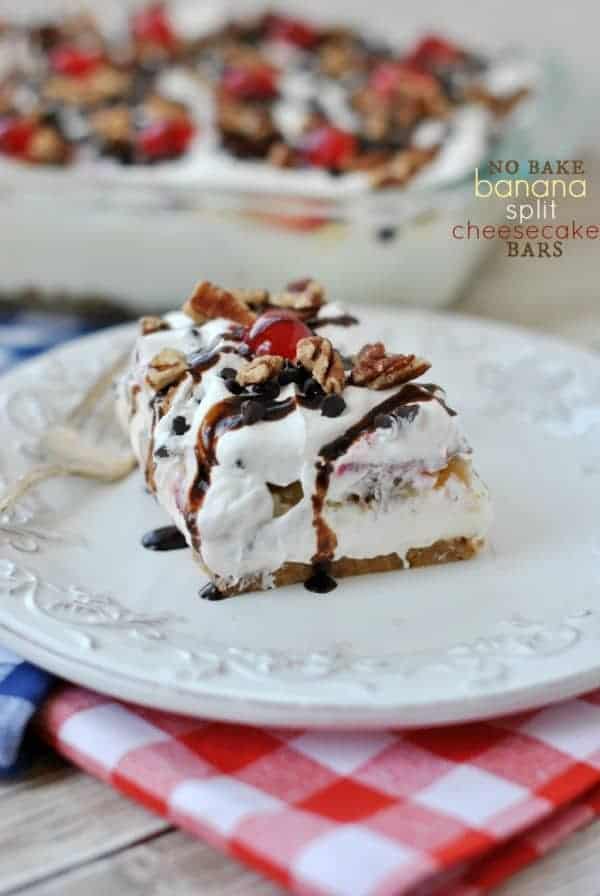 Day 3 of Banana Split Week. It's a winner too.
Banana Split Cheesecake.
Not any cheesecake….a delicious, easy NO BAKE cheesecake. I win right? Like if there were awards for best Banana Split desserts…I win. Yes, I'm a bit competitive. But c'mon….Banana Split Fudge….Banana Split Poke Cake….and now cheesecake.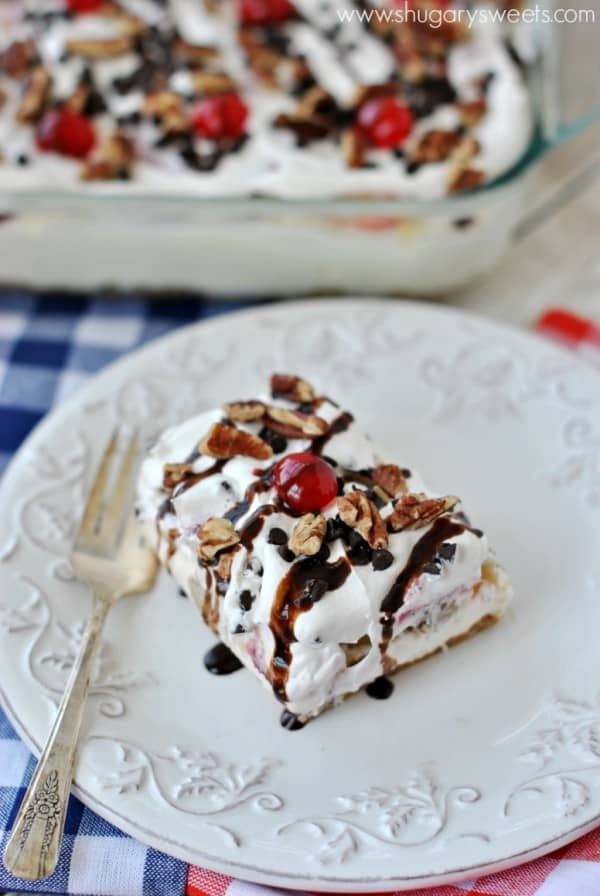 I probably say this at least once every week….but this is my favorite dessert.
Yeah, that's the problem with being a food blogger. You love everything. And each time I bake (or NO BAKE as the case might be), the recipes just get better and better.
From the sweet graham cracker crust to the cheesecake filling, these bars have everything you want.
And don't skimp on those salty pecans either. I decided to go with pecans instead of peanuts…you know, to change this up, hehe. Actually, since I'm a Fisher Nut Brand Ambassador (no, this isn't a sponsored post) I'm fortunate to have a lot of my favorite nuts on hand. And since I just love pecans I knew they would be great on top. Oh, I also added some into the crust. DIVINE.
I think after this Banana Split Week I realized TWO things:
1. I love banana splits. More than I thought I did. I love the sweet pineapple with banana, strawberries…just LOVE it.
2. I need to eat some lettuce. See number 1.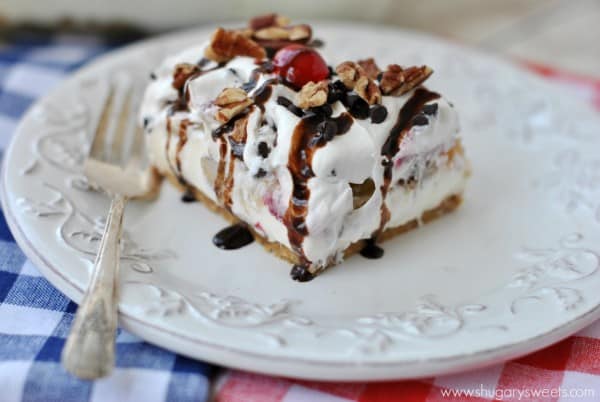 Connect with Shugary Sweets! Be sure to follow me on my social media, so you never miss a post!
Pinterest | instagram