Fudgy chocolate cookie bars with nuts and topped with a creamy chocolate frosting! Shape as footballs for game day, or slice and serve any day of the week!
Love football desserts? Whip up a batch of our cocoa krispie treats (you'll see how festive I made them for game day). Or give our Cookies and Cream cheese ball a try, it's a huge fan favorite!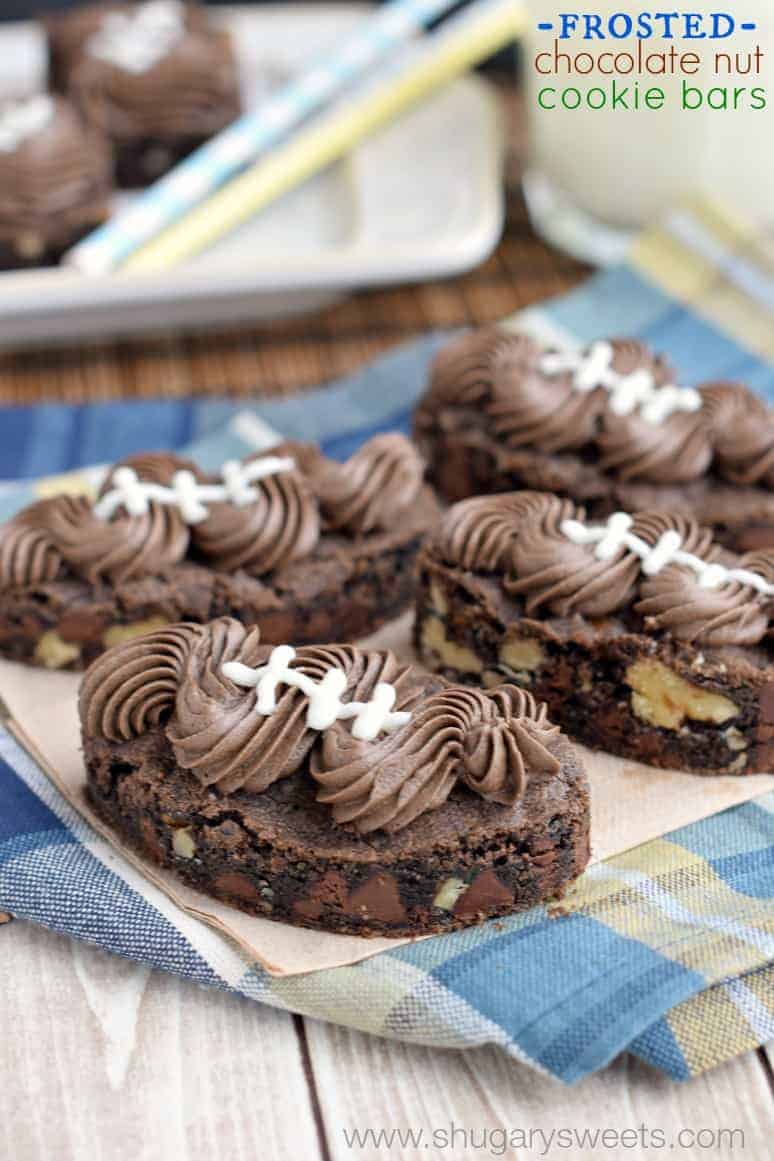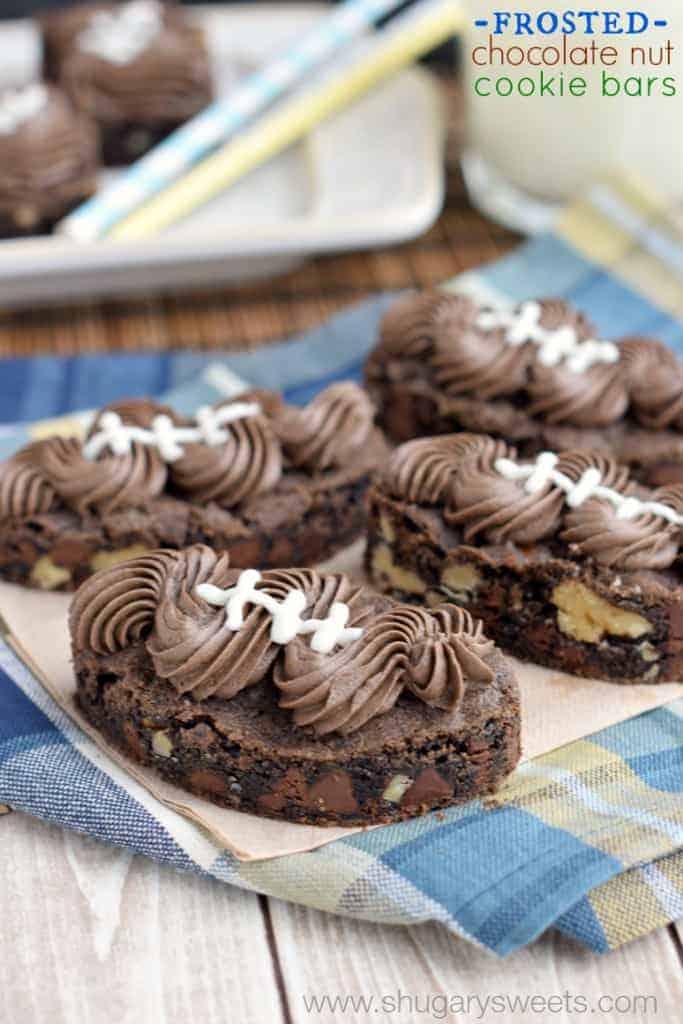 Why these Cookie Bars are Best
Let me first preface this with, if you hate nuts in your brownies and cookies, please keep reading. My family is normally very against me putting any kind of nut in our cookies and brownies, and yet, I LOVE them. The nuts and my family!
But these bars? Truly delicious.
I took my favorite chocolate chip cookie recipe, changed it up a little and added some cocoa.
These cookie bars resulted in a chewy brownie-ish treat.
Chock full of chocolate chips, walnuts and almonds.
Decadent chocolate buttercream frosting on top!
How to make Frosted Chocolate Cookie Bars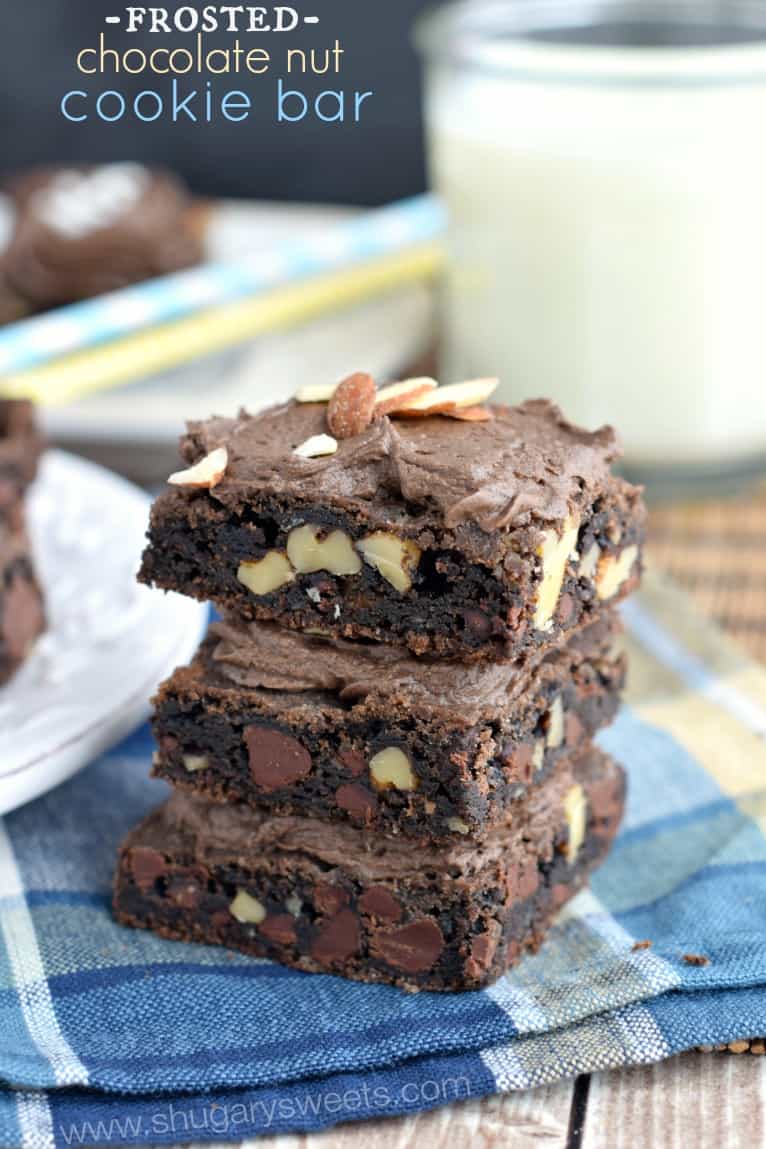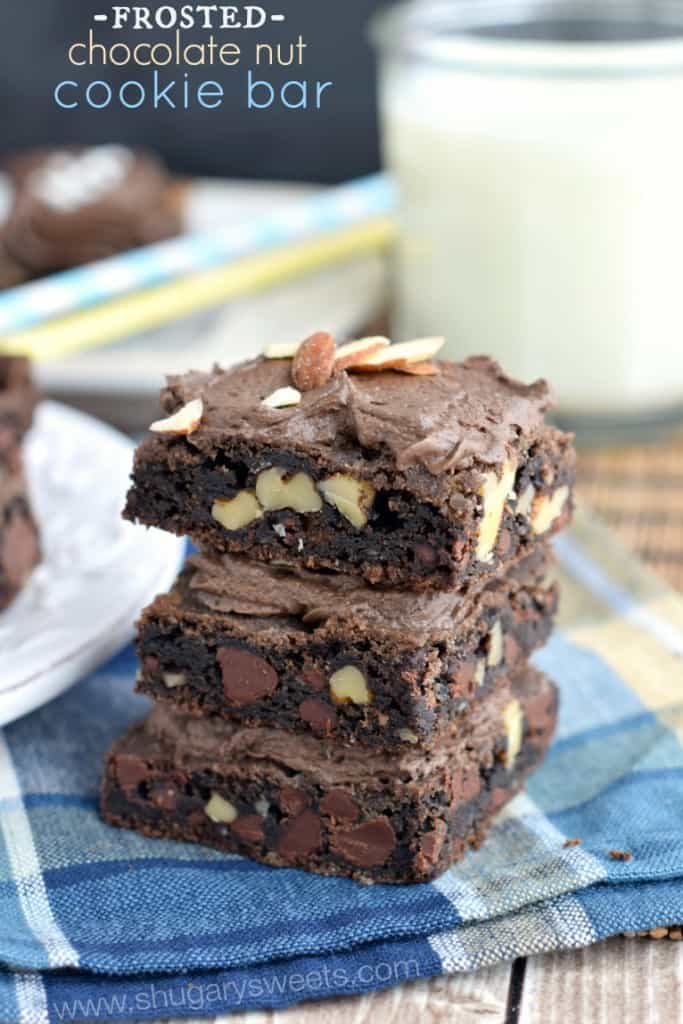 These cookie bars make a big pan. Grab your 15x10x1-inch baking sheet for today's cookies! Don't worry, if you have leftovers they freeze very nicely!
Make Cookie Dough.
Press into cookie pan. Dough will be sticky, so dip your fingers in flour to help!
Bake. Do not overbake! These bars will continue to cook after removing from oven.
Cool and Frost. If cutting into squares, spread frosting over entire pan of cookies and frost!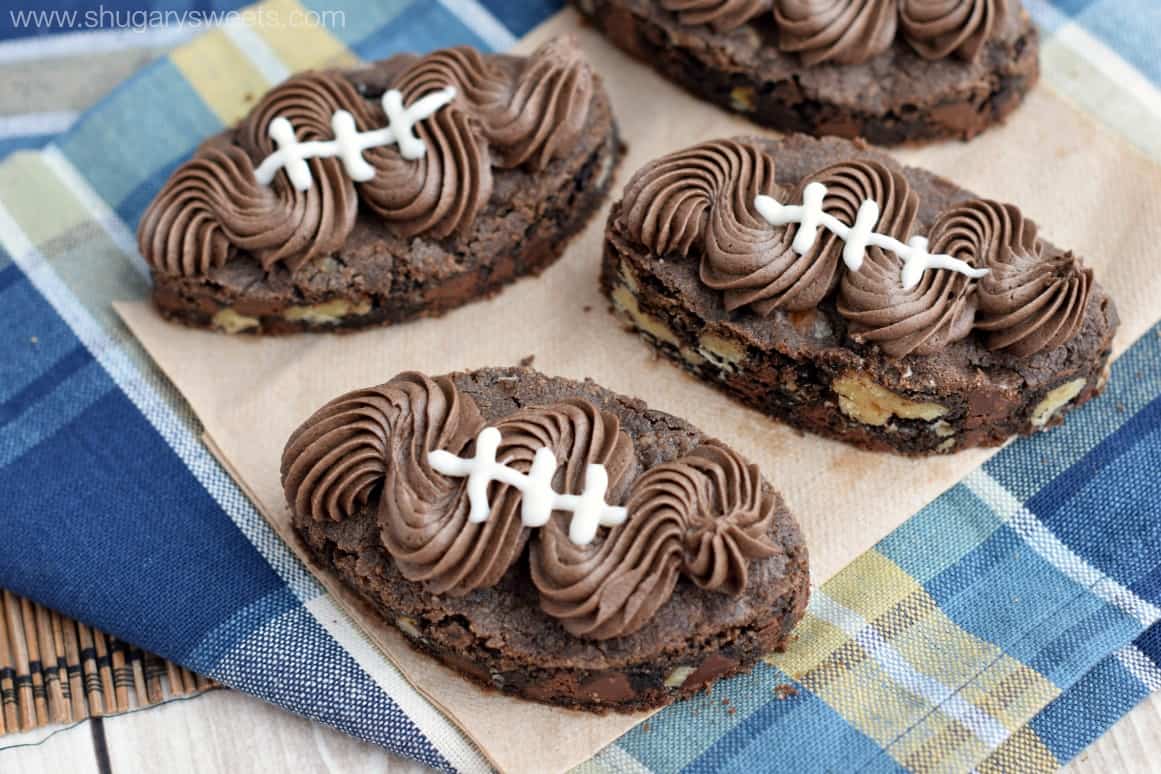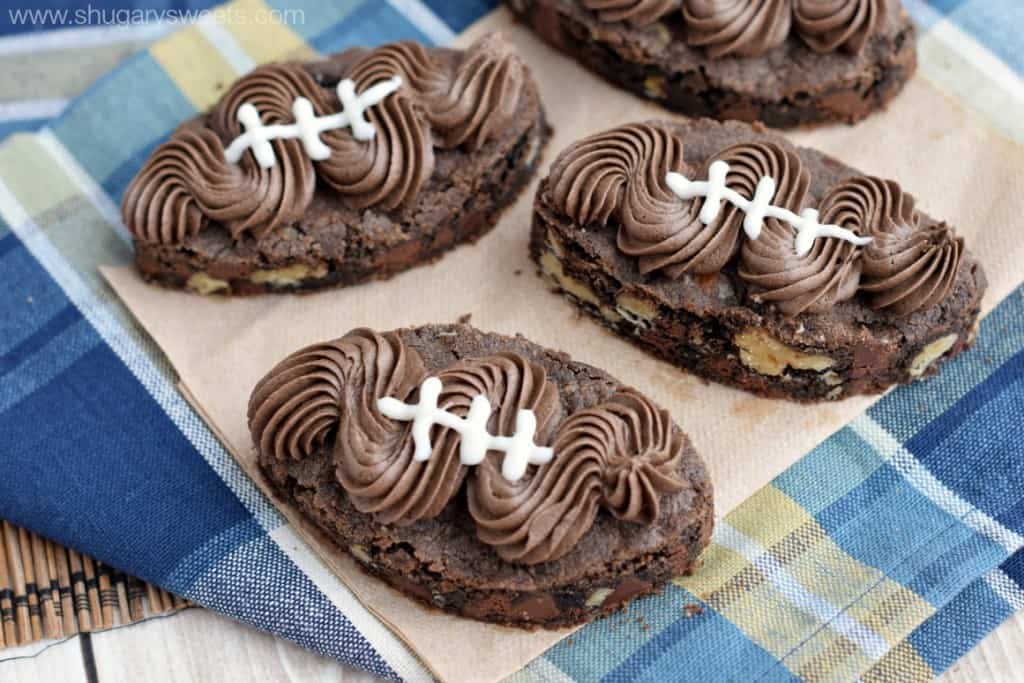 Football Dessert
You can hike up the fun factor and make footballs! I used a 2 1/2 inch oval cutter for these football shaped cookie bars. So easy.
With your leftover cookie bar scraps you can make this insanely delicious Chocolate Cake Shake. OMG, it's great with brownies, cakes, you name it. Don't knock it till you try it!
Still want footballs, but you don't have a cookie cutter? (or you don't want a plateful of cookie scraps?) Cut your bars into squares. When you pipe on your frosting, it will still have the cute football appearance.