Whether it's Game Day or Monday, these Easy Frosted Chocolate Nut Cookie Bars are sure to be a hit! Even my family, who hates nuts in their cookies, loved these bars!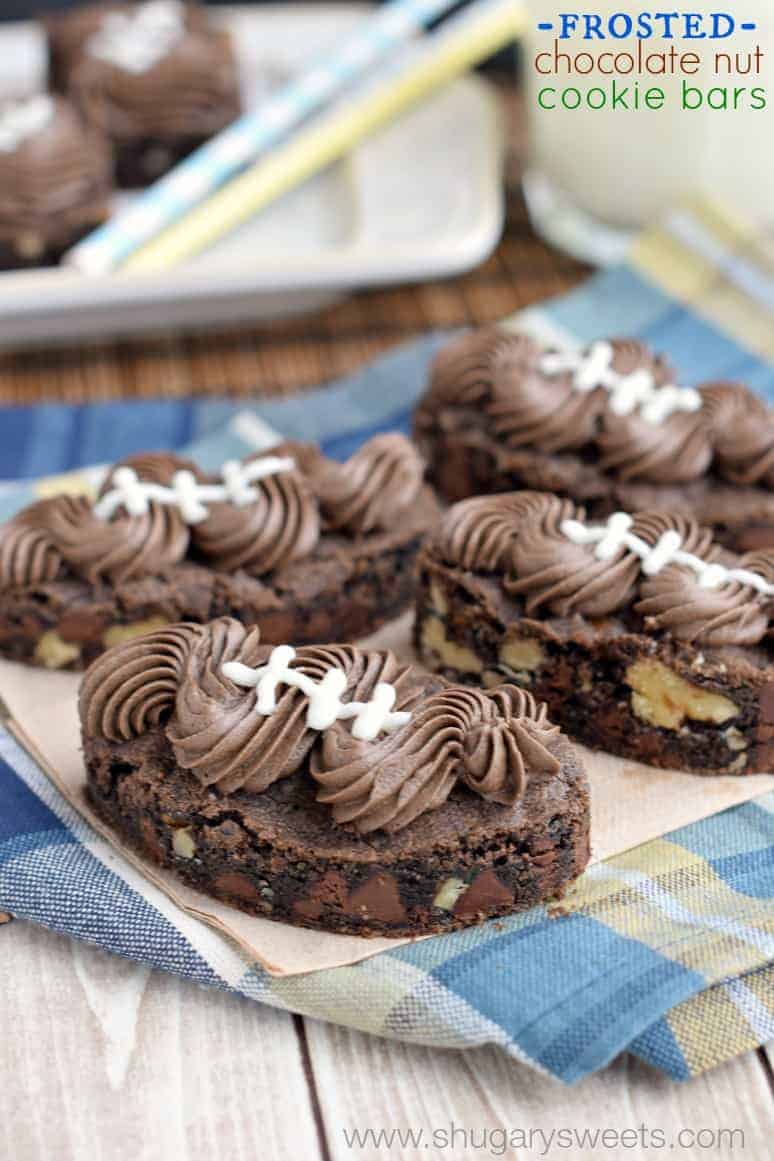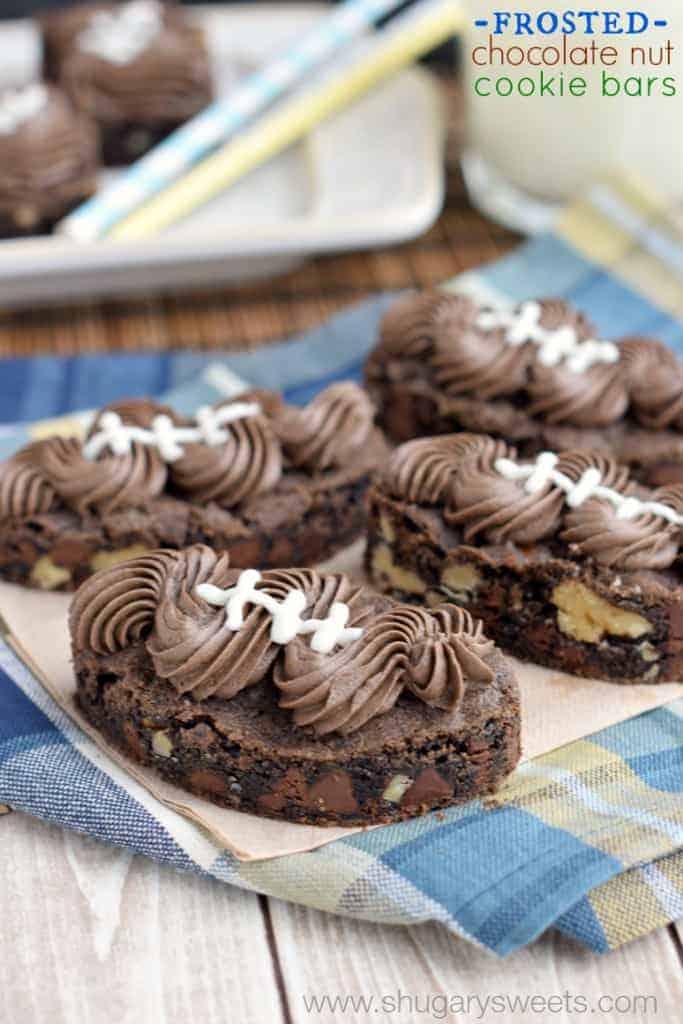 Click HERE to save recipe to Pinterest
So you guys are pretty special. TWO football treats in a row! Last week I shared my Cookies and Cream Cheese Ball recipe (shaped like a football) and today you get these cookie bars!
Let me first preface this with, if you hate nuts in your brownies and cookies, please keep reading. My family is normally very against me putting any kind of nut in our cookies and brownies, and yet, I LOVE them. The nuts and my family!
But these bars? Truly delicious. I took my favorite chocolate chip cookie recipe, changed it up a little and added some cocoa. These cookie bars resulted in a chewy brownie-ish treat. Chock full of chocolate chips, walnuts and almonds.
How to make Frosted Chocolate Cookie Bars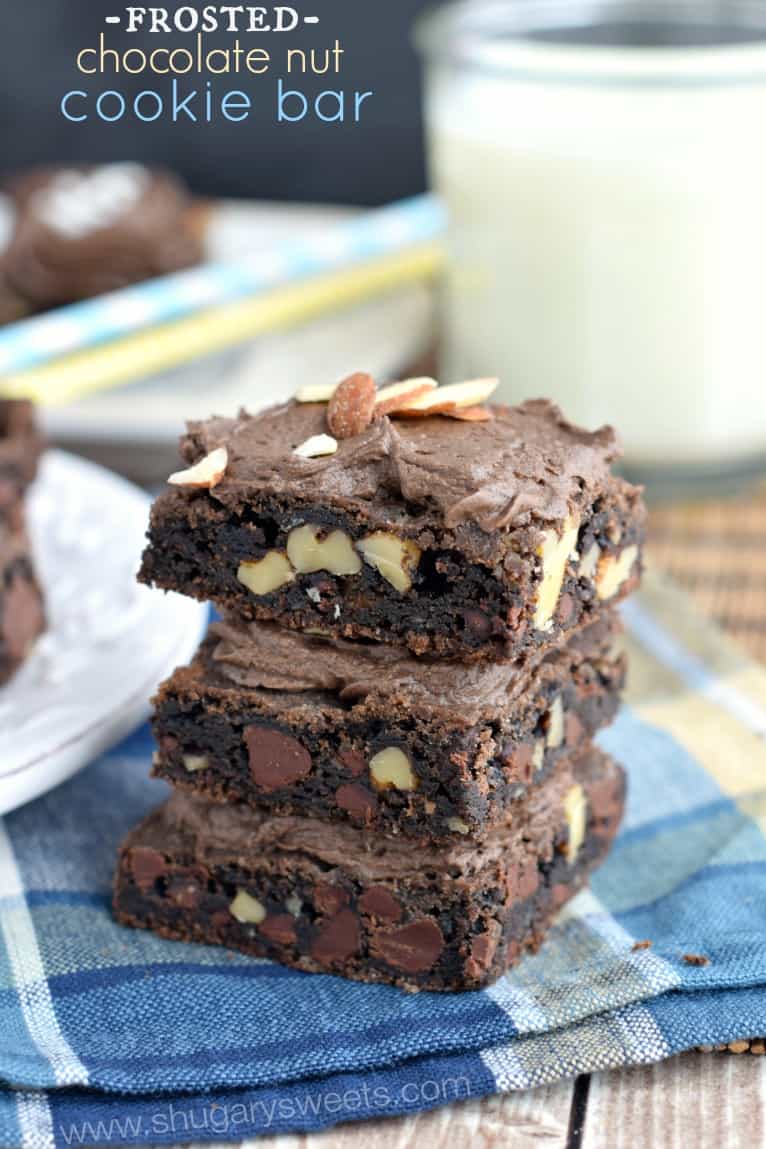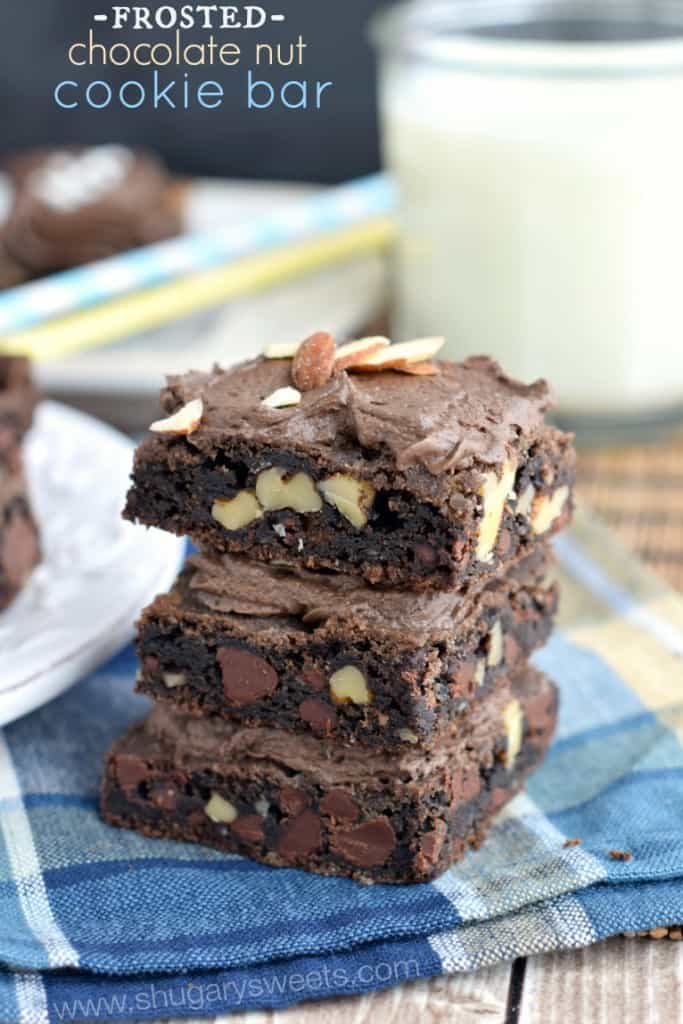 I then proceeded to spread the most decadent chocolate almond frosting on these bars. Seriously, I could guzzle down a gallon of almond extract. Okay, no, I can't. That would make me sick. But I do love to add it to baked goods. And frosting!
You can leave it there. A big batch of frosted cookie bars for family and friends for your Superbowl party.
OR….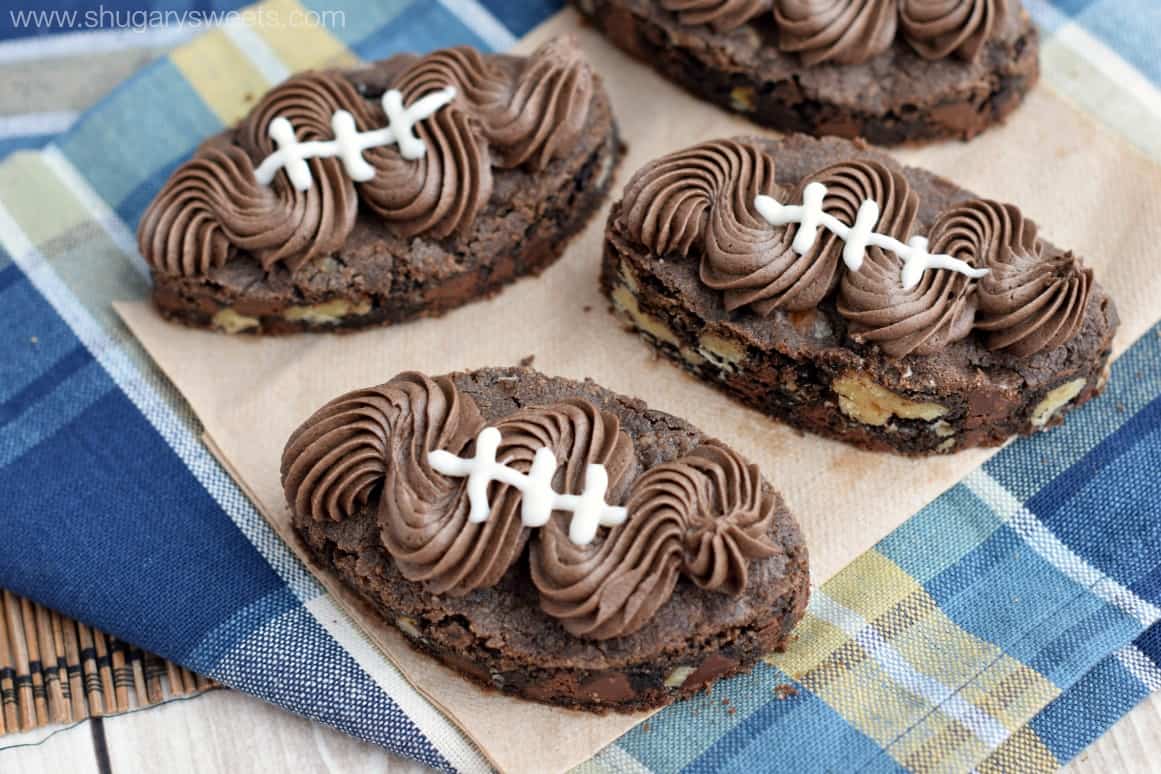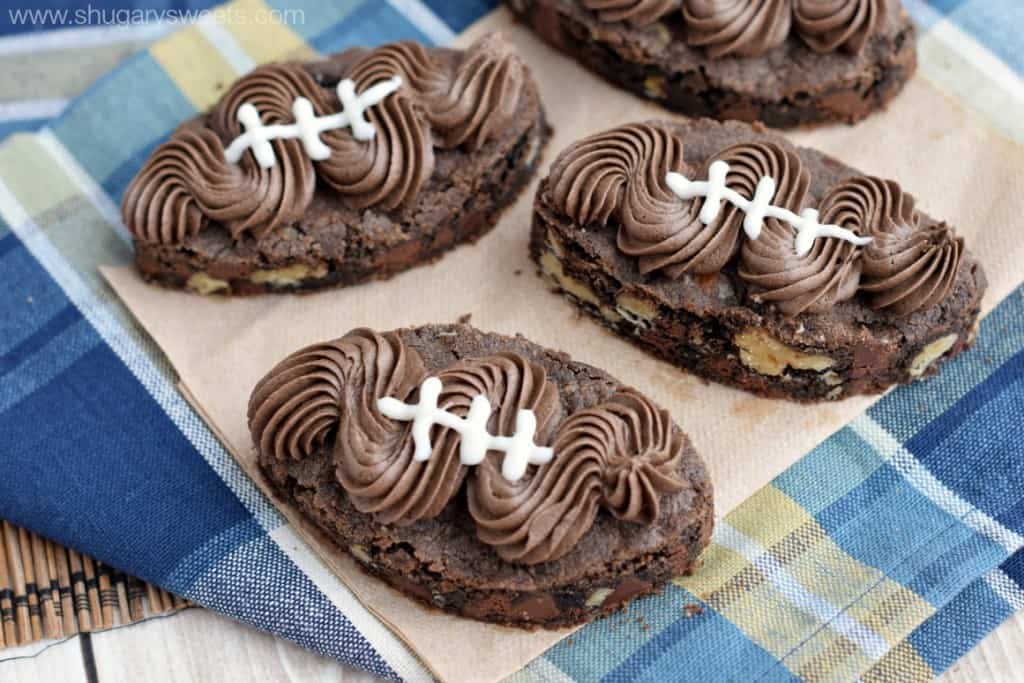 You can hike up the fun factor and make footballs! I used a 2 1/2 inch oval cutter for these football shaped cookie bars. So easy. And, with your leftover cookie bar scraps you can make this insanely delicious Chocolate Cake Shake. OMG, it's great with brownies, cakes, you name it. Don't knock it till you try it!
Still want footballs, but you don't have a cookie cutter? (or you don't want a plateful of cookie scraps?) Cut your bars into squares. When you pipe on your frosting, it will still have the cute football appearance.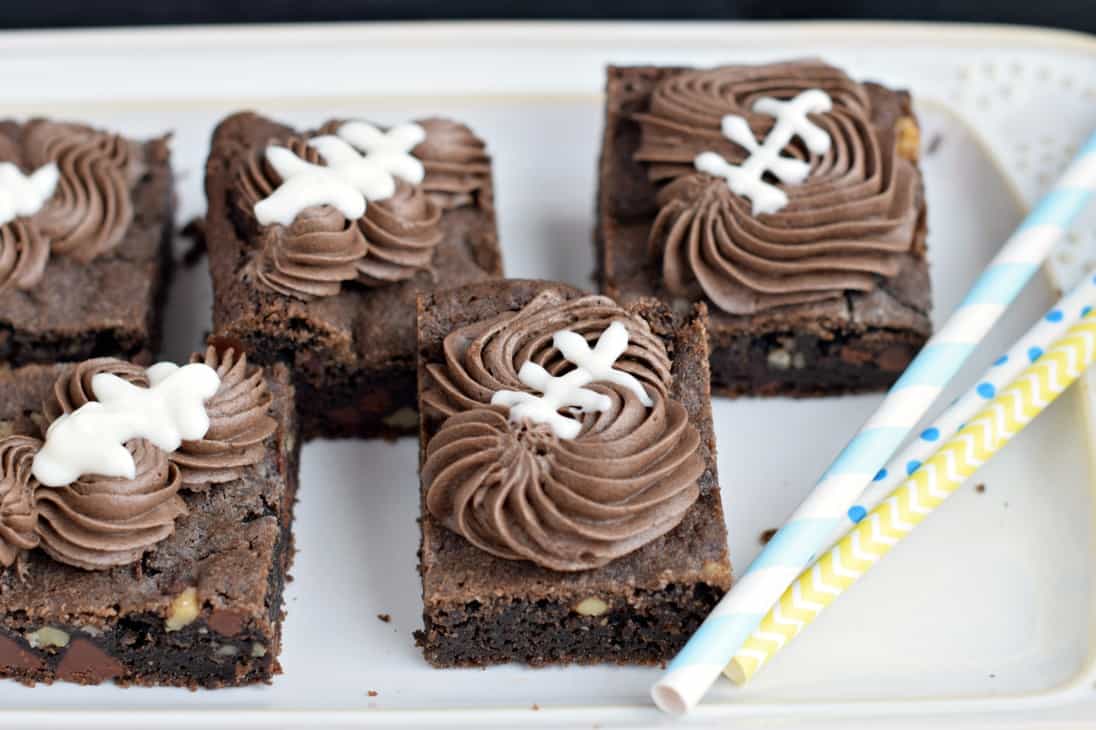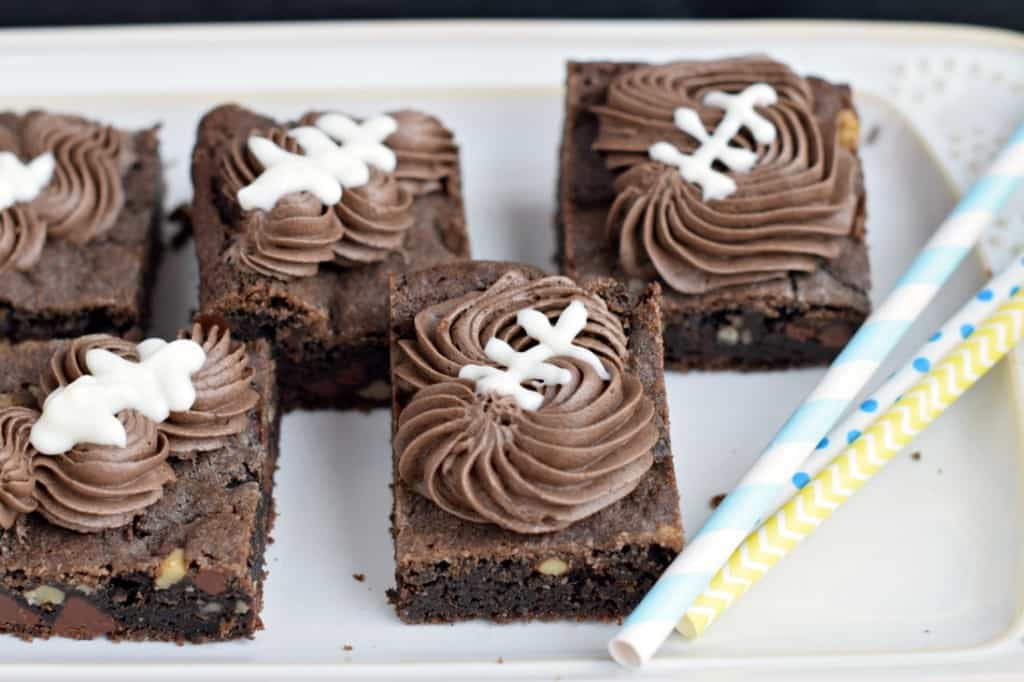 So now tell me, do you like nuts in your baked goods? Try using Fisher Nuts, in the blue bag! I find them to have the perfect, fresh taste and crunch. Every time. Plus, they come in resealable packages!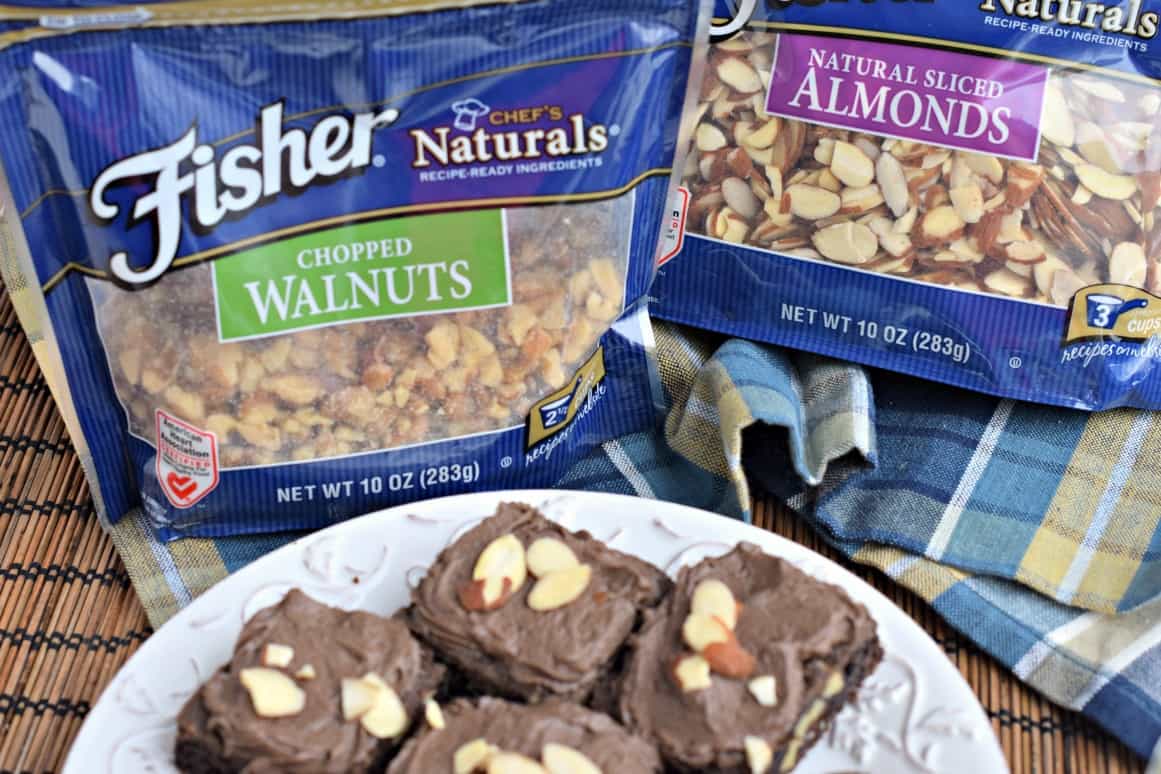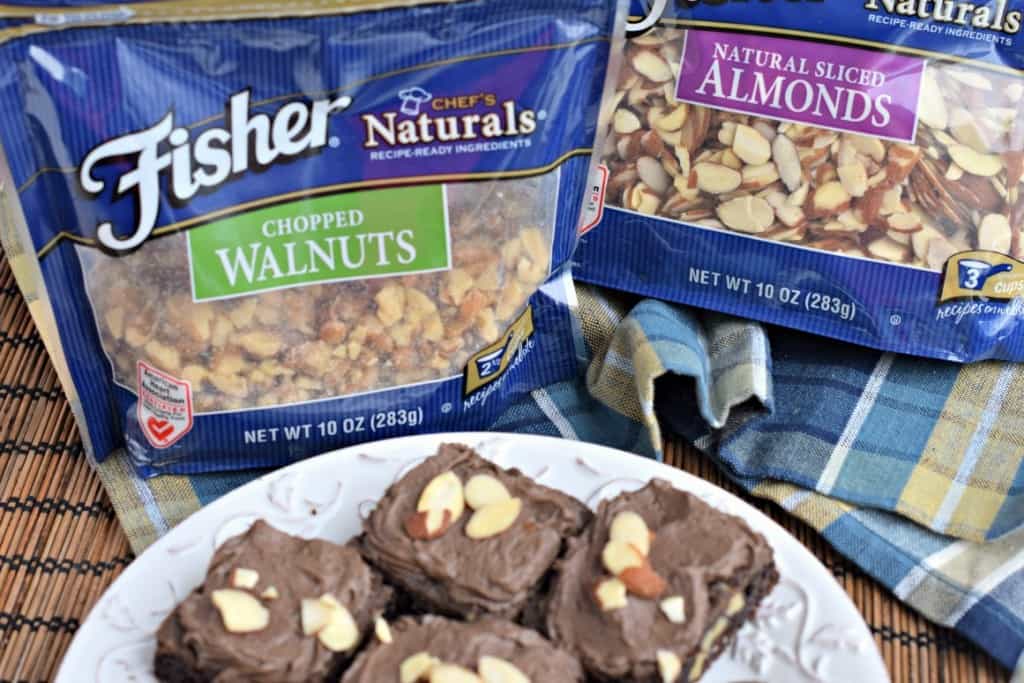 This year while planning your game day menu, think Fisher.
Connect with Fisher Nuts:
website | facebook | pinterest


Recipe originally posted January 25, 2015
**This is a sponsored post on behalf of Fisher Nuts. I was compensated for my time, however all opinions expressed are 100% my own!