These Flourless Chocolate Cookies are a chewy cookie with a crunchy topping! You'll love the rich chocolate flavor in a unique cookie! Move over Starbucks, we've got a copycat recipe on our hands!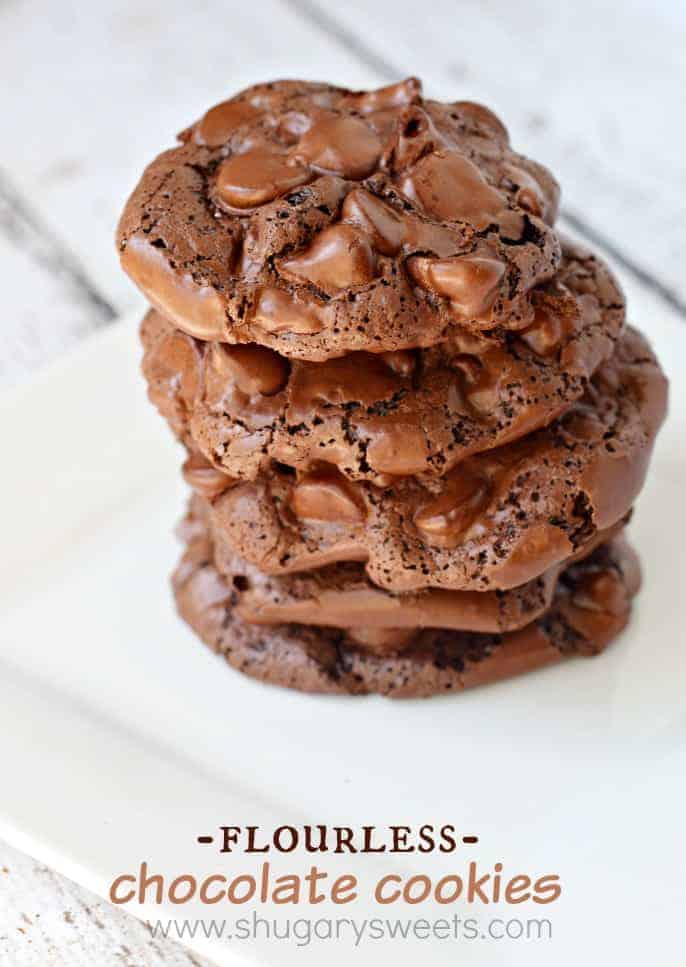 School is in session, that means it's time to bake cookies!! I try real hard to make a fresh batch of cookies each week, so that my kids have them for lunches and after school snacks. We love chocolate chip and snickerdoodles best!
Last week, Flourless Chocolate Cookies were on the menu.
Unfortunately, today's recipe failed. And by failed I mean, we ate them all in the first two days they didn't last the week!
Flourless Chocolate Cookies are nothing new on the internet. As a naturally gluten free treat without any hard-to-find ingredients, the appeal is obvious.
However, I assumed flourless cookies were just normal, regular cookies. Until I tried one. WOW! These are so far from your everyday hum-drum cookies.
These are like a meringue cookie but with extra rich chocolate tast!
Boom. Sold. I love MERINGUES. I also love chocolate. This recipe was bound to find its way into my heart.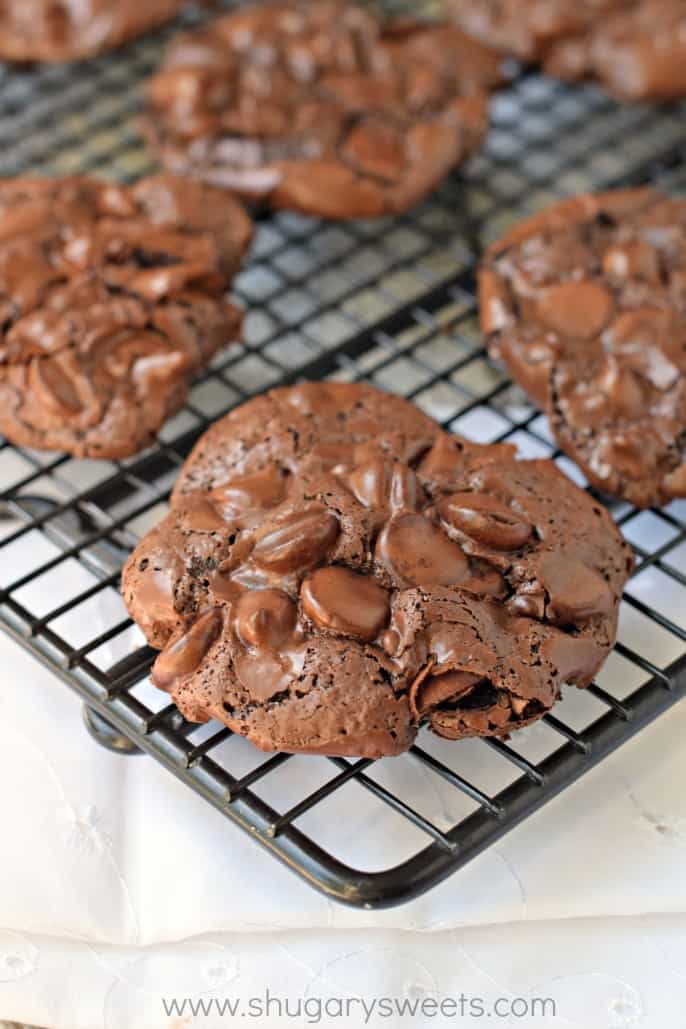 What are Flourless Cookies
These flourless cookies are WAY less work than meringues, though!
No beating egg whites
No piping onto parchment paper.
No low and slow cooking.
No time to let it set in the closed oven.
This Flourless Chocolate Cookie recipe is just as easy as any other drop cookies. Just 6 ingredients you probably already have in your pantry. All you do is mix, bake and eat!
Today's Flourless Chocolate Cookies are ready to eat immediately, and just one bowl to whip it all together.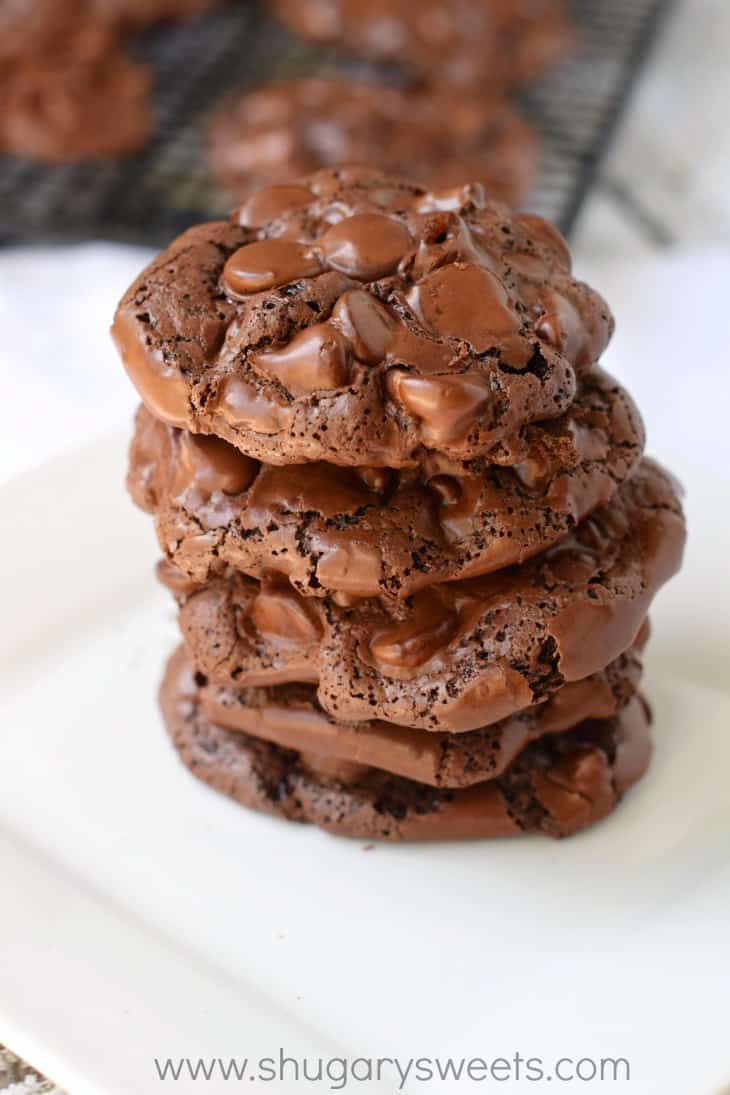 Starbucks Cookies
Unexpectedly, after tasting one, someone told me "These cookies taste just like the ones at Starbucks!!!"
Umm, clearly I have been living under a rock and have never seen them there….but then again, I'm too busy ordering my coffee and lemon loaf to even let my eyes wander. So there's that. Apparently, Starbucks sells a flourless chocolate cookie?
I guess I should try one of them sometime to find out how these compare. But why would I bother when these are the only Flourless Chocolate Cookies I'll ever need?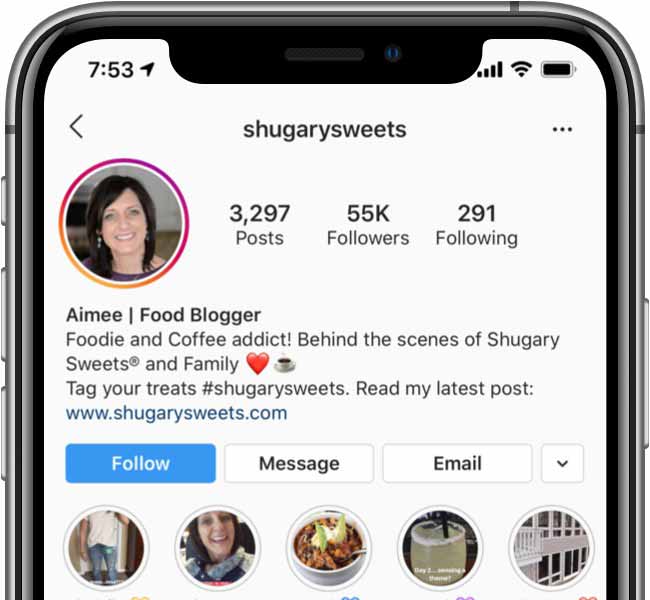 What You'll Need
Here are the 6 ingredients you need to make this easy flourless cookie recipe:
[At a glance; scroll down for amounts and full recipe]
Powdered Sugar
Unsweetened dark chocolate cocoa powder (I love using this one)
Kosher Salt
Egg Whites
Vanilla
Milk Chocolate Chips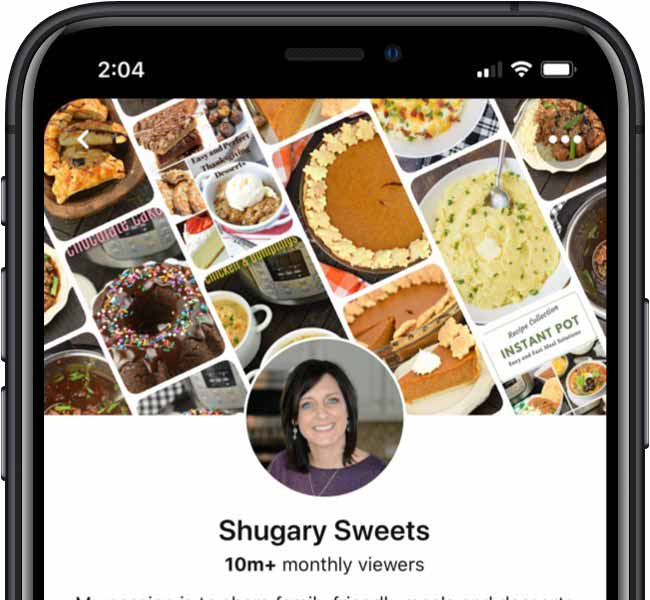 How to Make Flourless Starbucks Cookies
STEP 1. In a large mixing bowl, combine powdered sugar, cocoa powder, salt, egg whites and vanilla. Stir until mixture comes together. Fold in chocolate chips.
STEP 2. Using a 2 Tbsp cookie scoop, drop by tablespoons onto a prepared baking sheet. Be sure to leave several inches between cookies as these will SPREAD!
STEP 3. Bake for 12-15 minutes, keeping your eye on them closely. They will begin to puff up and become slightly cracked and glossy. THAT is when you want to remove them from the oven for best flavor! (Mine took 12 minutes.)
STEP 4. Allow the cookies to cool about 5 minutes on the pan, then use a metal spatula to remove them to a wire rack to cool completely. They will stick to the parchment paper if you allow them to cool too long.
Store Flourless Chocolate Cookies an airtight container for about 3 days for best flavor! ENJOY!
Pair this copycat Starbucks Cookie with a cup of Pumpkin Cream Cold Brew coffee and a big slice of Cranberry Bliss Bars. So good.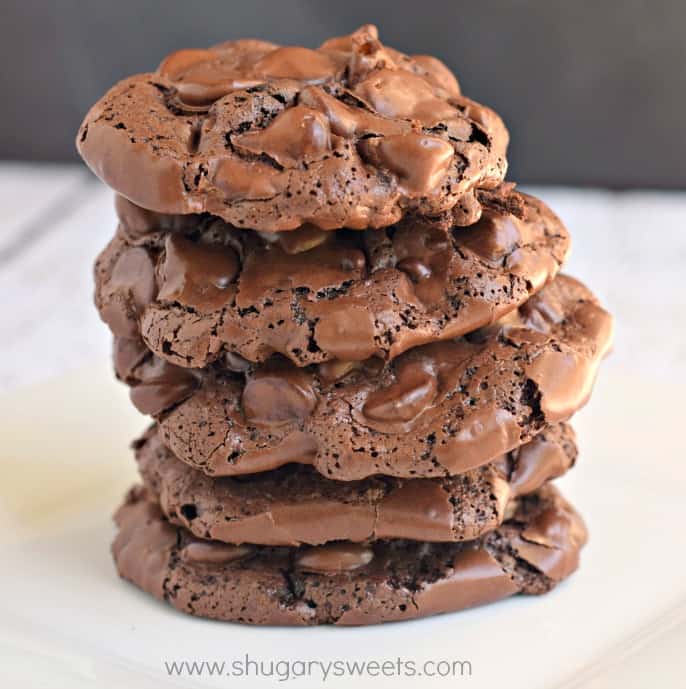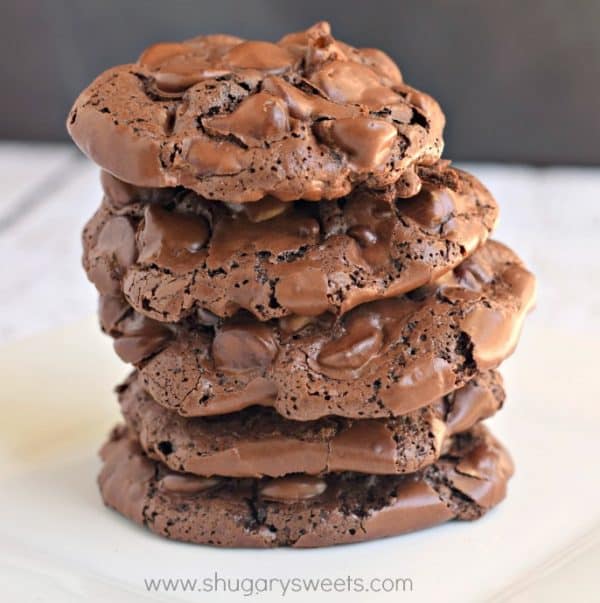 Love today's COPYCAT recipe? Here are a few of my favorite copycats….


Recipe originally published August 19, 2016.