Hot Cocoa Muddy Buddies are quite the treat, not only for kids but adults too! Enjoy a bowl with your favorite movie tonight!
Be sure to follow me on Bloglovin'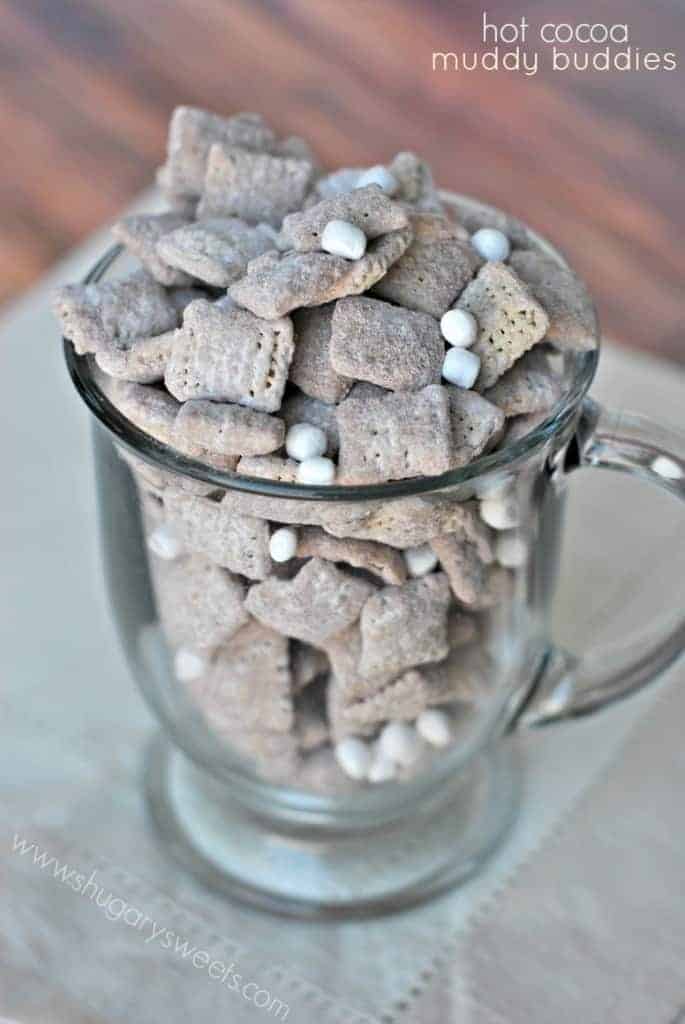 I've been working hard on sharing healthy meals and snack ideas this new year! But in real life, I still eat the occasional sweets.
Here's the thing about my blog. I share what we eat. I don't create food JUST FOR YOU. Sorry friends. I mean, I share food JUST FOR YOU, but I create the food for my family.
Reading my blog you will see what we eat. From my dinners, to snacks, salads and desserts. This is real life. And for my family, everything is enjoyed in moderation.
So in December, when I was posting treat after treat…it didn't mean we were eating those every day. I plan my recipes for the blog sometimes months in advance. I've already got several Easter recipes made, photographed and ready to go as the date gets closer. Just because I may share three treats in one week, it doesn't mean we ate all those treats in one week.
Why am I telling you this? Well, I get emails and messages every day asking how we stay so thin, or how do we eat so much junk and not have health problems. I want you all to know my family is active. Yes, we all seem to have a sweet tooth here at the Shugary house, but we also balance it with fresh fruits, veggies and healthy meals! And of course, exercise. (See the behind the scenes of my life on instagram)!
With that said, let's enjoy a sweet treat! Yes?
Another treat that I get many messages about is Puppy Chow. In my house that's what we call this. But last year I received dozens of nasty comments and messages about feeding my dogs chocolate, that this year I will refer to this treat as Muddy Buddies so there is no confusion.
THIS IS FOR HUMANS ONLY!!
By adding hot cocoa mix powder to the powdered sugar the chocolate flavor shines through. But don't forget those marshmallows! I used the Kraft Jet Puffed marshmallow bits, they are just like the ones you find in hot cocoa mixes! ENJOY a big bowl tonight, then be sure to get on the treadmill tomorrow!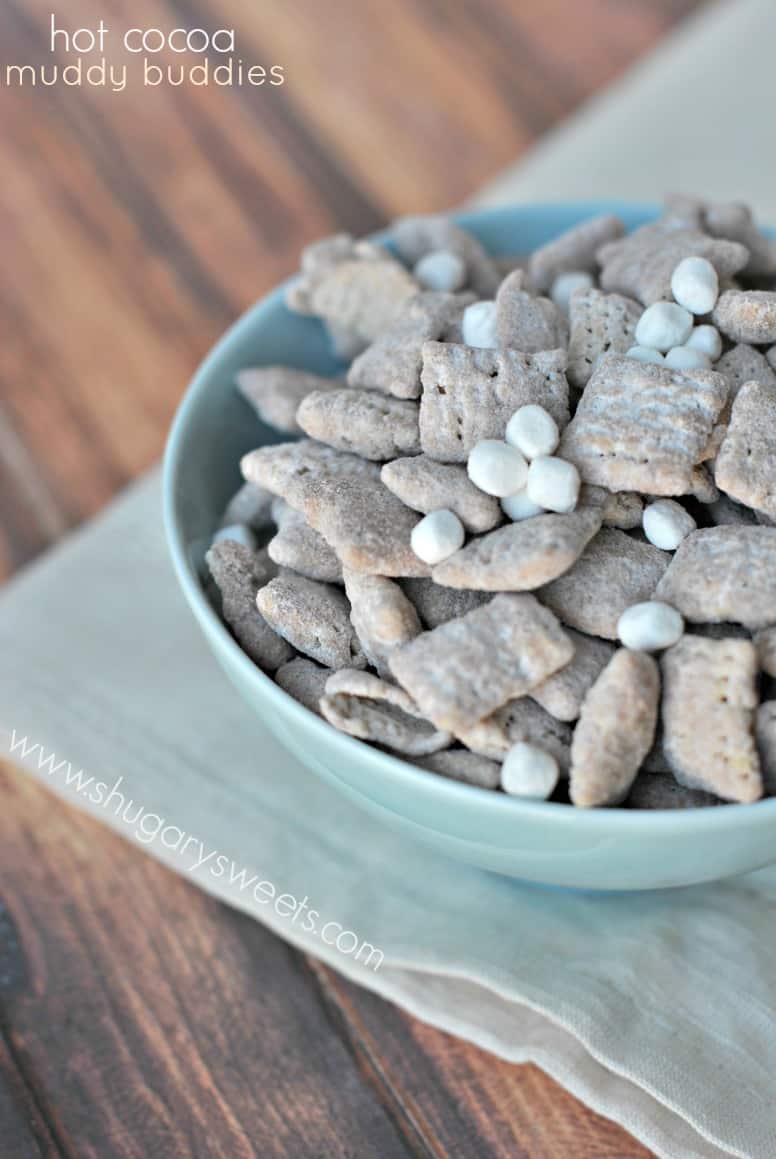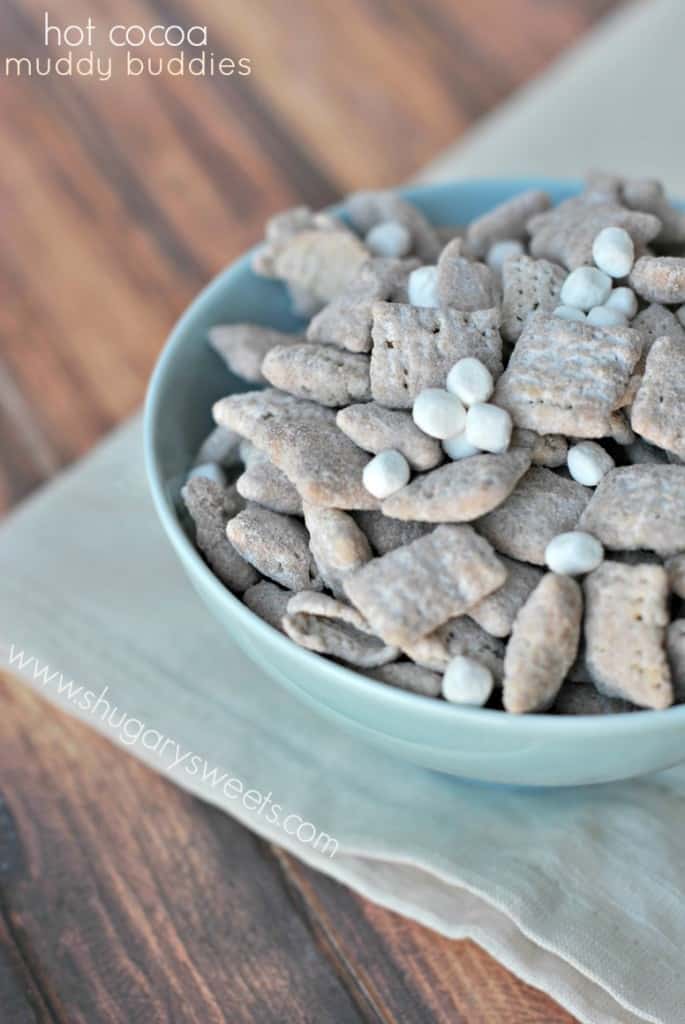 Connect with Shugary Sweets! Be sure to follow me on my social media, so you never miss a post!
Pinterest | instagram | Bloglovin'
More HOT COCOA desserts: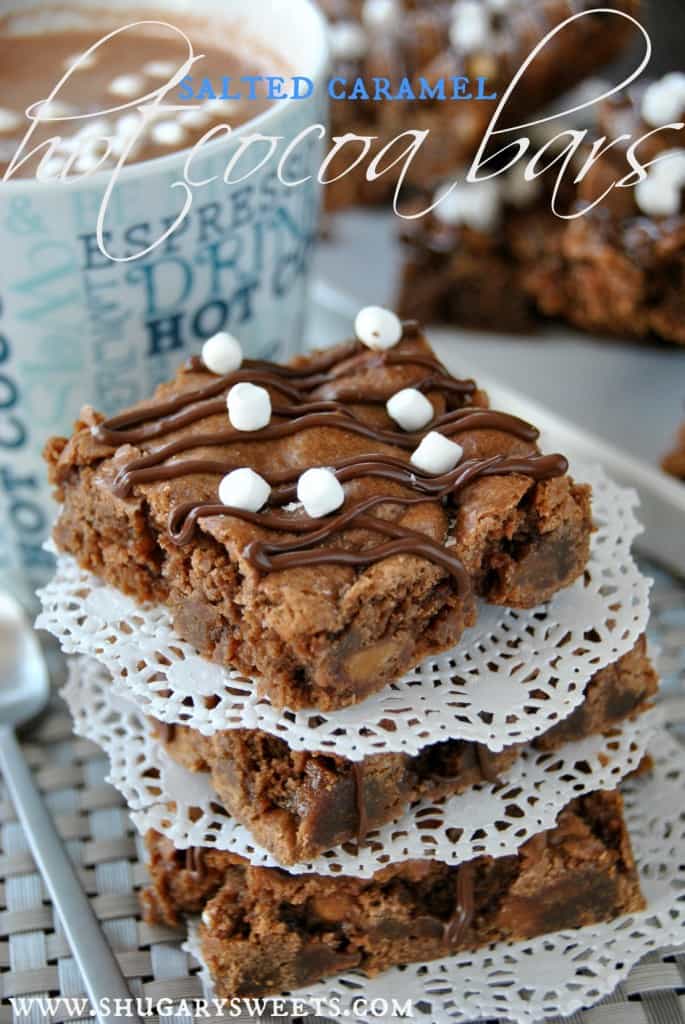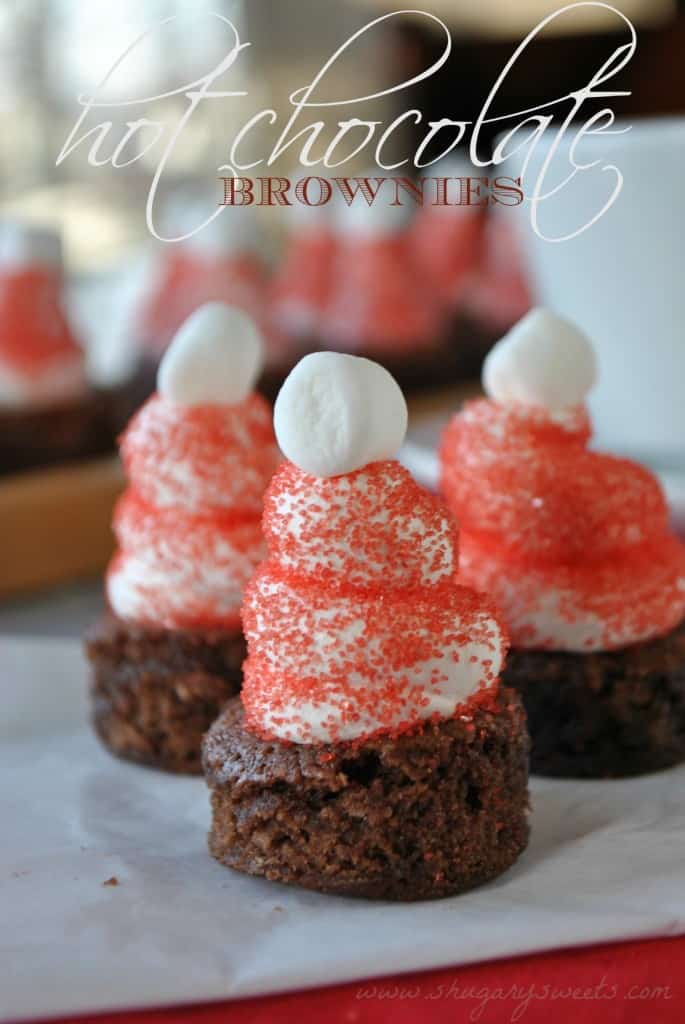 Santa Hat Hot cocoa Brownies: so maybe this time of year you don't need the santa hat, but you do need the brownies!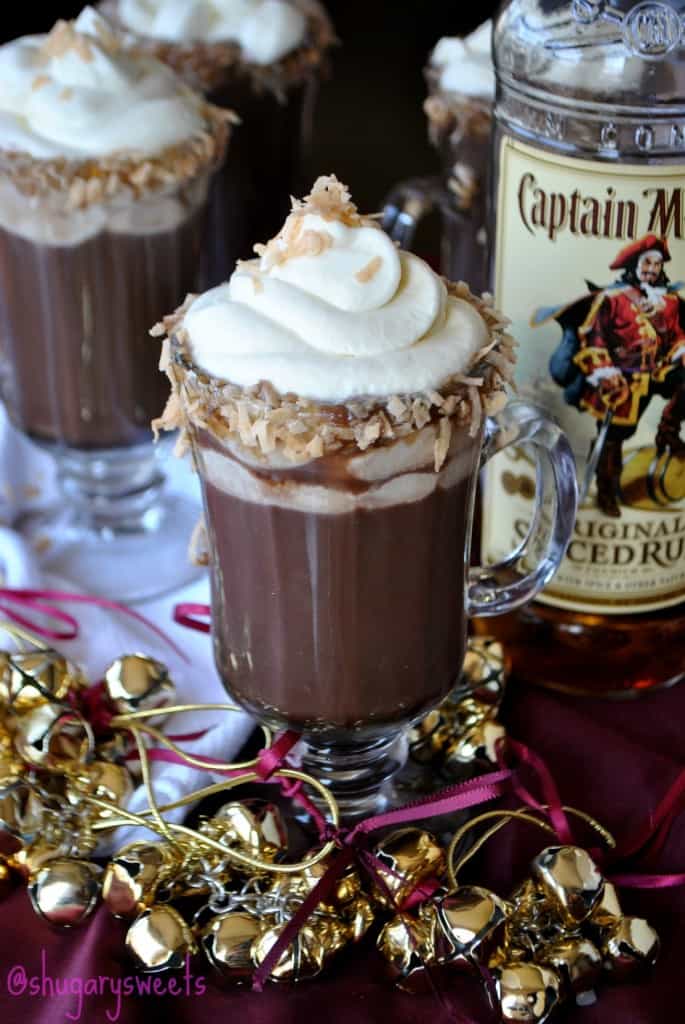 Hot Choc-Colada: a delicious hot adult beverage, when pina colada meets hot cocoa!