You're going to love these Maple Bacon Blondies! From the chewy blondie base, to the sweet maple frosting and salty bacon, these will be gone in no time!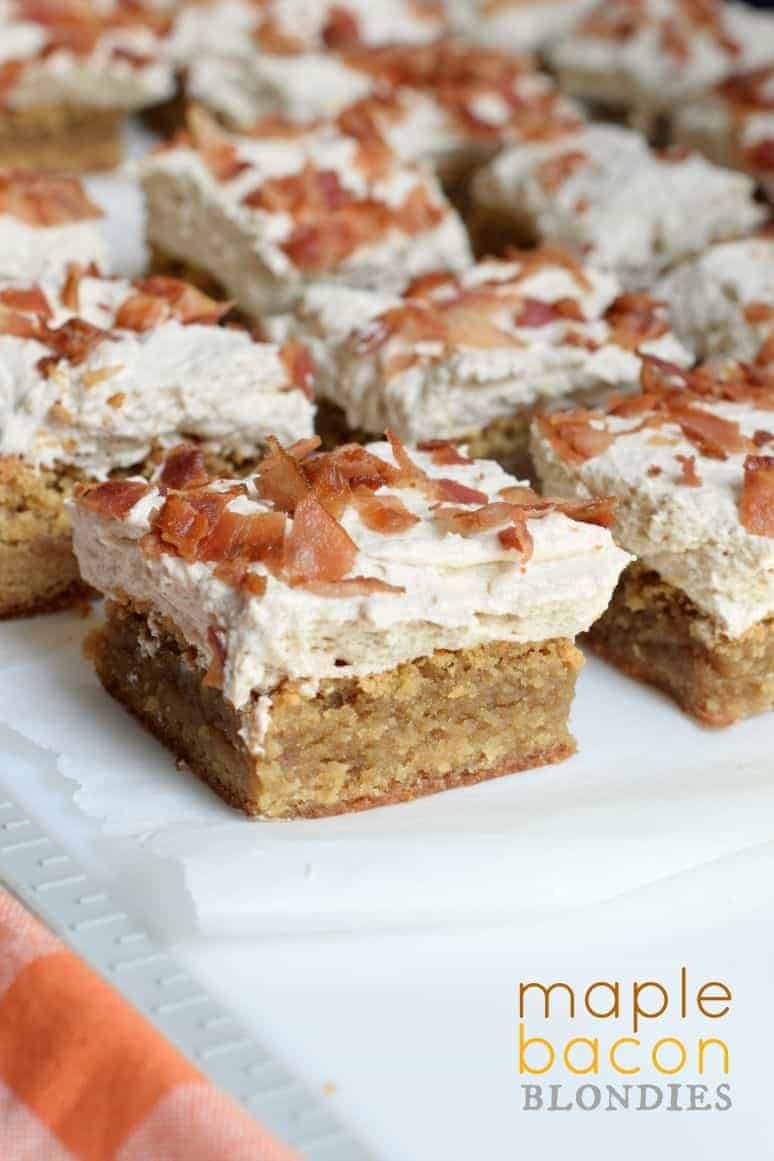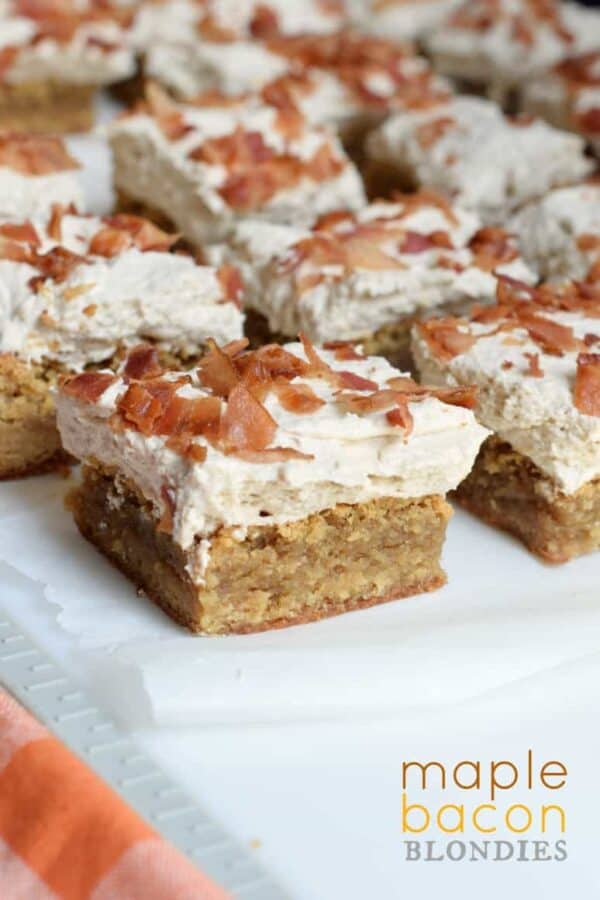 I am so tired hearing people complain about teens. And how awful they behave, and how they are addicted to phones and music. Here's the thing. I have three teens, and one preteen. And while yes, they have their moments (they are children, after all), do we really have to blame them for everything wrong with the world of technology?
Technology is a part of our lives. And their lives. And we as the adults (and some of us as the parents) have a responsibility to teach them how to properly behave in this big world. The internet isn't going away. I can't tell you how many times I cringe when I read people's posts on facebook (and what they deem as a funny meme) that says things about "when I was a child, I played outside, because we didn't have computers and video games. blah blah blah."
Because what if they did? What if when YOU were a child they did have this technology, I'm pretty sure I know how you would have responded. How do I know that? Because it's not just teens addicted to their devices. It's 30 yr olds, 40 yr olds, even 60 yr olds in the restaurant on their smart phones. So yeah, maybe you would have played on computers and technology as a child if you weren't such a dinosaur. Okay. kidding. *uncalled for*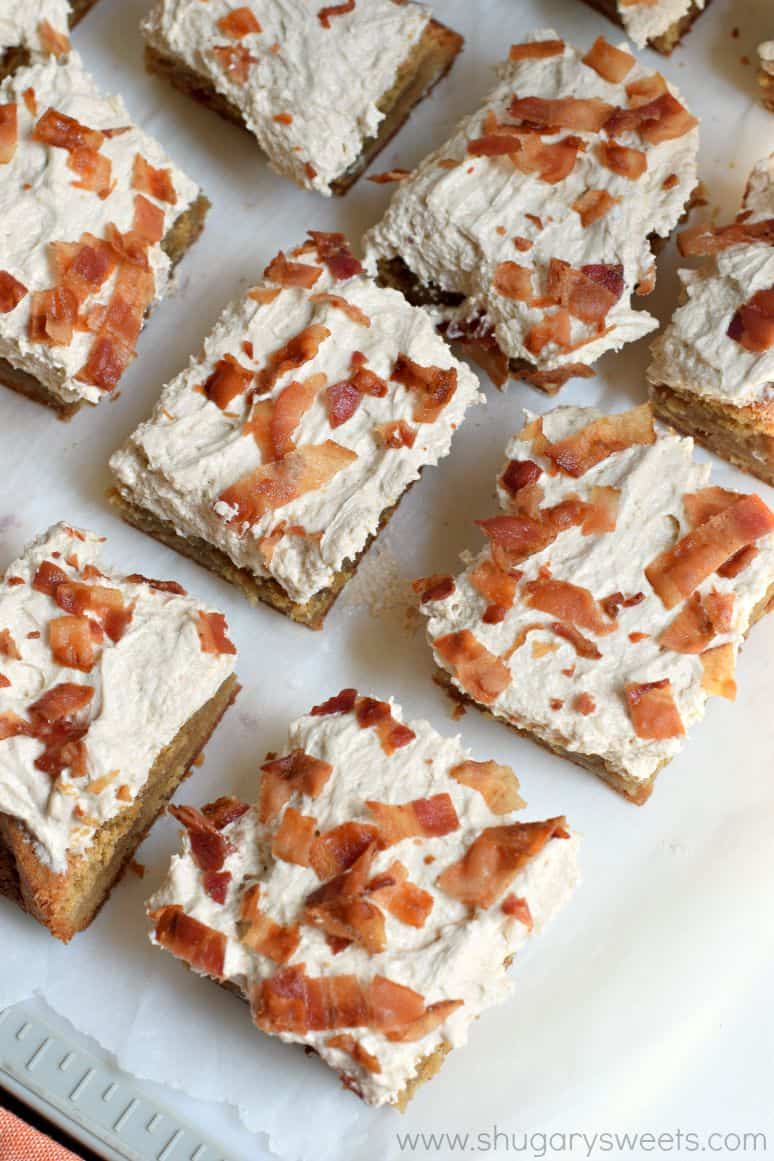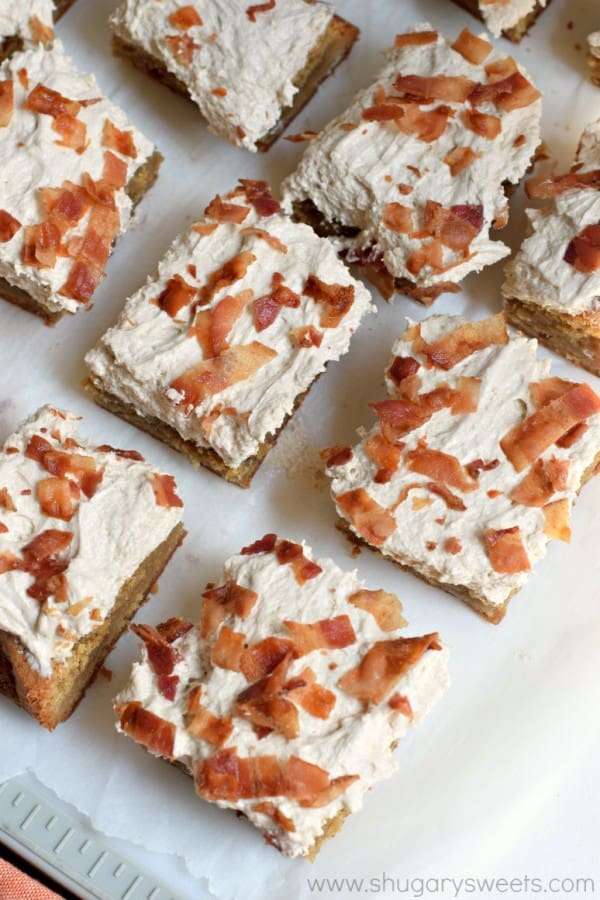 It frustrates me to hear complaints about teenagers with their headphones and their music too loud. I recall being a teen once, with my walkman clipped to my high waisted Gloria Vanderbilt jeans sporting my Sony headphones and thinking I was "all that and a side of fries." Flipping and rewinding my cassette tapes, like a boss. Taping the top 40 hits, and comparing them in a journal from the week before. Blaring my "boom box" in my room for hours, hiding out until dinner time. And yes, the music was LOUD.
So. Moral of the story? You were a teen once, right? Try to remember what YOU did. Maybe you were perfect. But maybe, just maybe, you were a little obsessed with Menudo music too. The key is, teaching balance. And how to stay safe on the internet. To teach them NOT to text and drive. And to expose them to GOOD music, like music of the 80's, haha! Not necessarily take it away. Because then we would have to take away the political forums from the horribly behaved adults (hmm, actually not a bad idea). Seriously though, this world needs to learn how to embrace technology with our youth. Not shun it.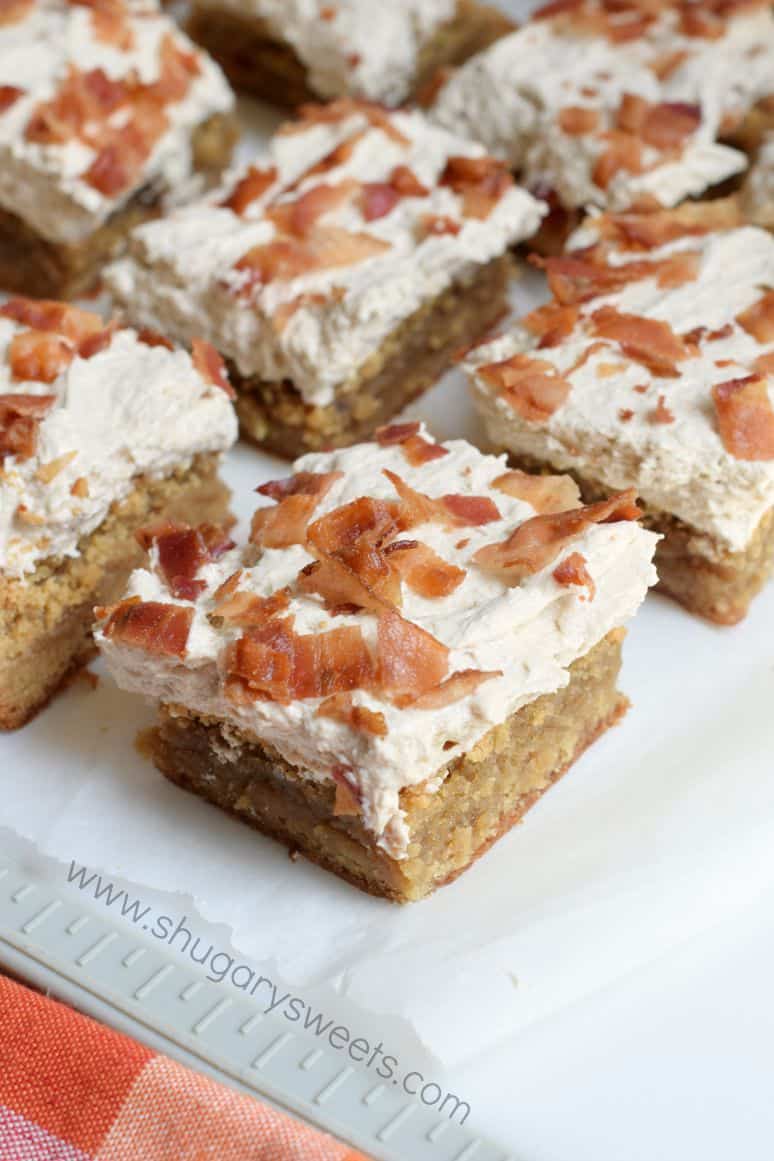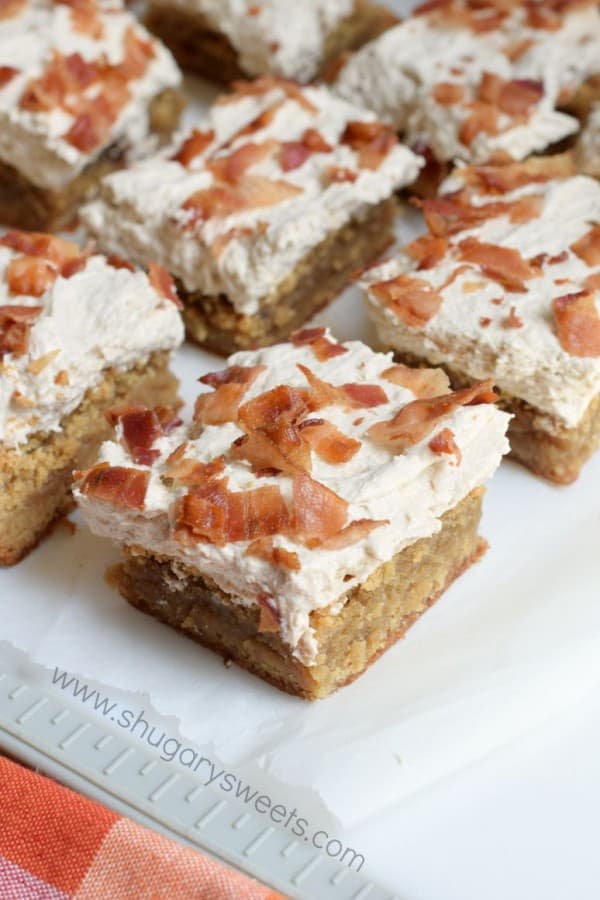 And while I step off my soapbox, I'm going to say, embrace these Maple Bacon Blondies too. There are some of you who may cringe at the thought of salty bacon on top of your sweet frosting, while others are drooling at the mere thought of it.
These were so good I made them twice in one week. The base is my favorite blondie base (as seen in these macadamia nut blondies). And the frosting is a sweet maple buttercream.
I topped my blondies with some crunchy cooked bacon. You don't want it undercooked and chewy. You want a CRUNCH. And if you can use maple bacon, more power to you!!
If you absolutely can't fathom the thought of bacon on your blondies, leave it off. Just don't tell me about it. Add some pecans instead. I won't judge you on things I don't know! I'll leave that to the internet trolls who think all teens are evil.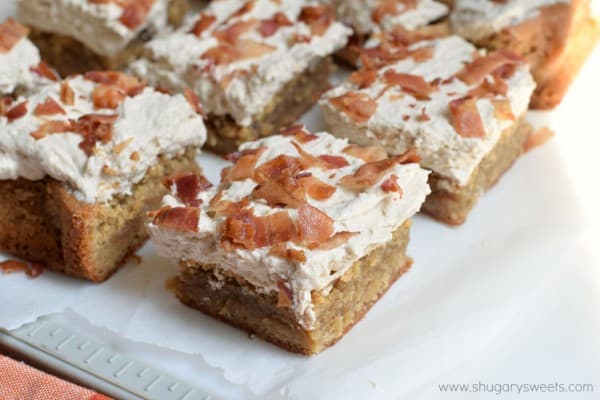 Connect with Shugary Sweets!
Facebook | Twitter | Pinterest | instagram
Love sweet and salty? I've got you covered!!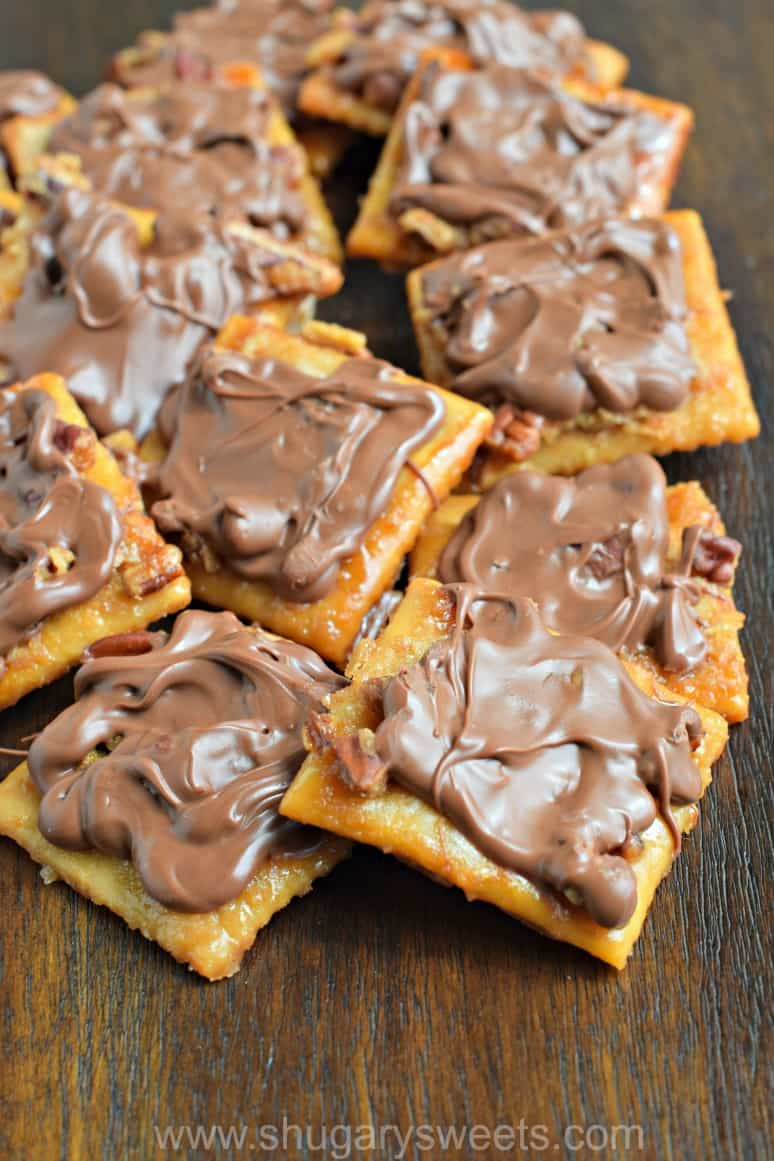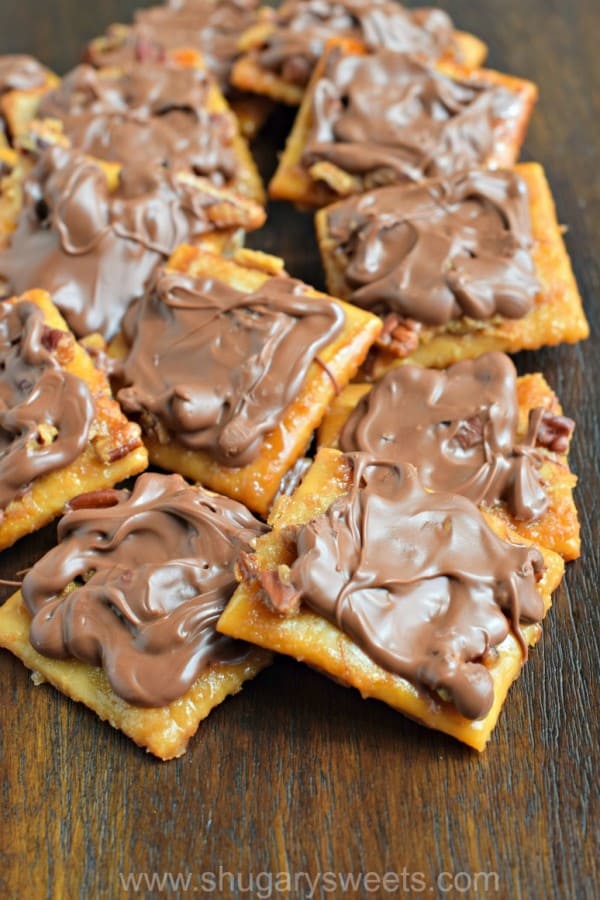 Saltine Toffee: salty crackers turned into a crispy, sweet toffee treat! So easy too!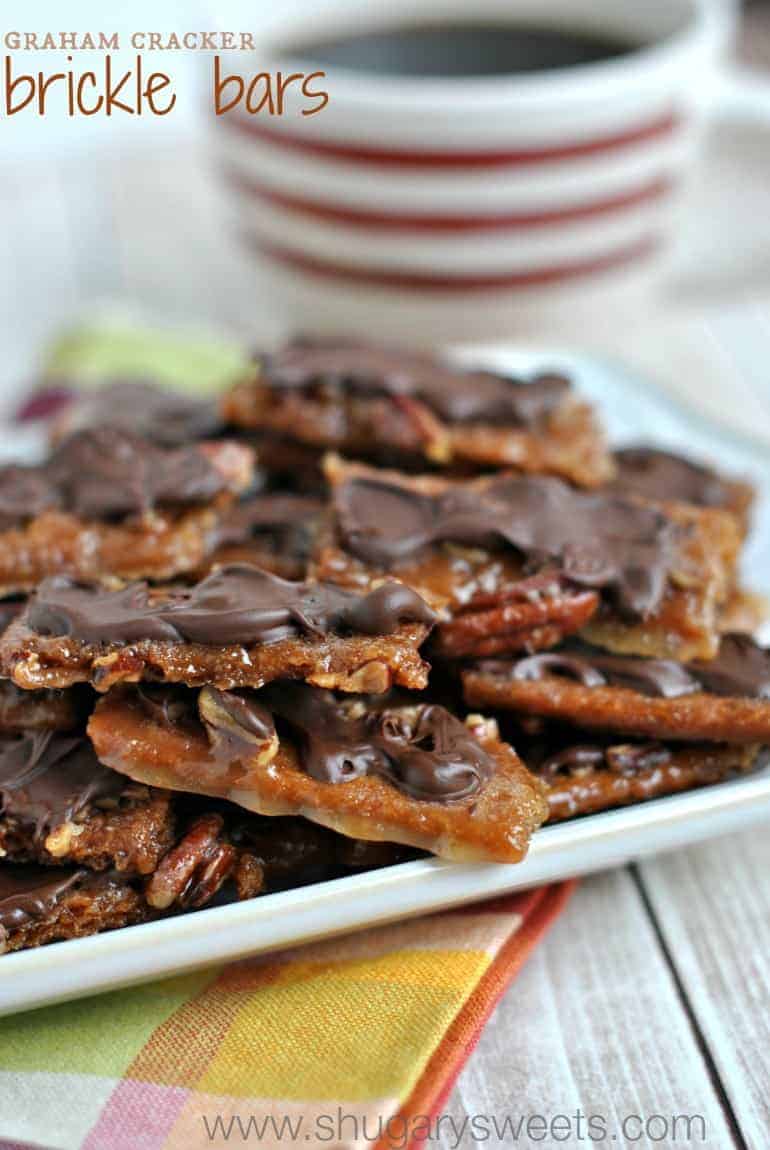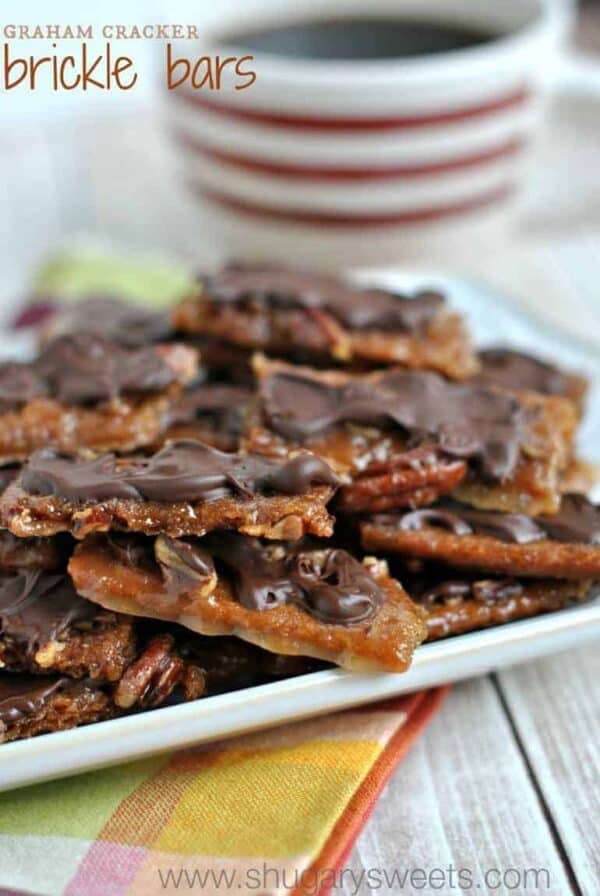 Brickle Bars: sweet and salty, these use graham crackers as the base with salty pecans on top!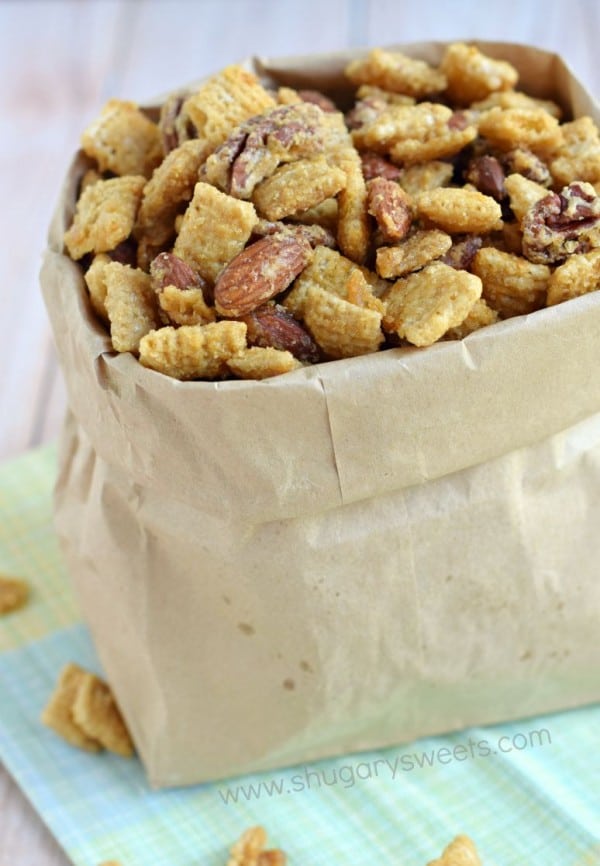 Sweet and Salty Caramel Snack Mix: this one is great for game day snacking! Feeds a crowd!
Here are some sweet and salty treats from my friends: