Bacon lovers everywhere rejoice! Maple Bacon Cookies bring your favorite breakfast flavor combo into an easy to make and transport dessert. This recipe is a must-try!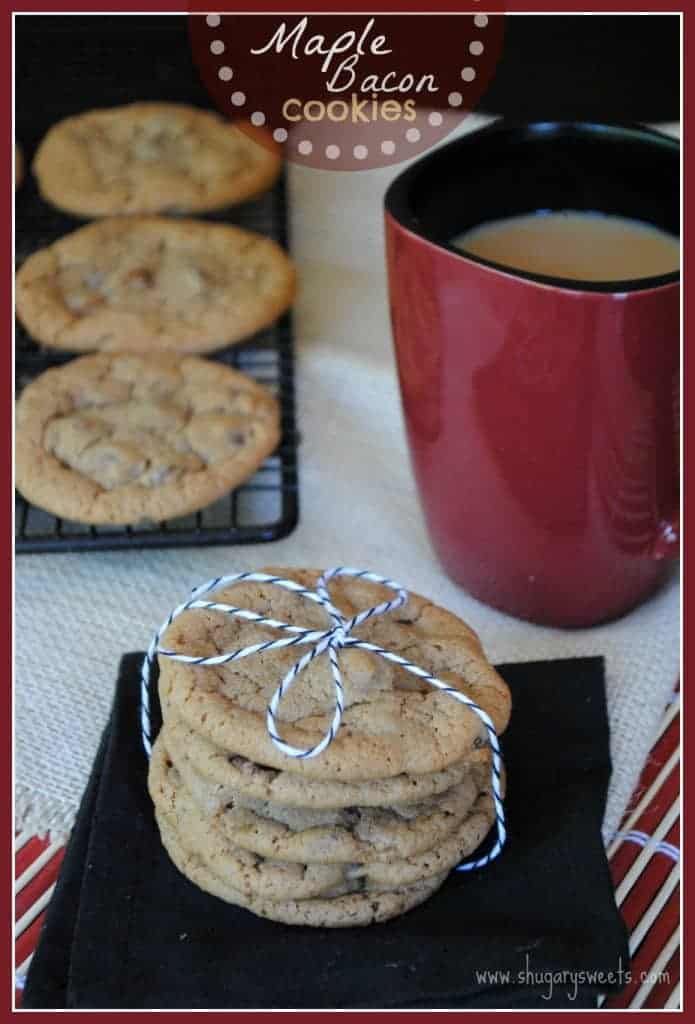 Maple Cookies
Sometimes combining sweet and salty just has to be done. In these maple cookies, the salty component comes in the form of BACON!
You may remember these Maple Bacon Blondies, as a true testament to my love for bacon in desserts. It was high time I gave my maple cookie recipe the same treatment.
By folding cooked bacon into your cookie dough, you get a dessert that has to be tasted to be understood. Sweet, salty and a just a little smoky, these are perfect for people who like their cookies a little bit on the "unusual" side.
Because I believe in adding to chocolate to anything and everything, I decided to fold mini chocolate morsels into my cookies, too. I have no regrets.
One thing to note: Before you make these cookies, you need to cook the bacon first! (Raw bacon in cookies? Blergh, no thank you.) If you have leftover bacon from breakfast, set it aside and bake these cookies.
Of course, it only takes a few minutes to cook a fresh batch of bacon in the oven!
How to Cook Bacon
Since you need a hot oven for the cookies anyway, you might as well fire it up to cook the bacon too. The oven bacon baking method is my favorite.
Lay 4 thick slices of bacon on a small baking sheet lined with foil. If you like a bit more sweetness, do what I do and sprinkle brown sugar on your bacon before putting it in the oven. Bake in a 400 degree oven for 20 minutes.
Remove from pan and cool on piece of foil. Cut into small pieces when cooled and set aside for the cookies.
How to Make Maple Bacon Cookies
Once your bacon is cooled and cut, it's time to make some delicious Maple Cookies.
STEP 1. Make the maple dough
In a stand mixer, beat butter with brown sugar until creamy and fluffy. Add salt, eggs and maple extract. Slowly add in flour, baking soda and baking powder.
STEP 3. Add bacon and bake!
Fold in bacon and semi-sweet chocolate chips. Scoop by large tablespoons onto a prepared baking sheet. I like to line mine with parchment to keep it non-stick and make clean up easier.
Bake in a 375 degree oven for 10-12 minutes. Let them cool for a couple of minutes on the baking sheet before transferring to a wire rack to cool completely.
Tips, Tricks and Substitutions
For even more maple flavor, you can use maple bacon instead of regular here. If you do that, you won't need to add any brown sugar on top before baking.
The chocolate chips are a tasty addition but optional. Feel free to leave them out if you're not in the mood for chocolate (unfathomable to me).
Store these cookies in an airtight container and enjoy within 3 -4 days.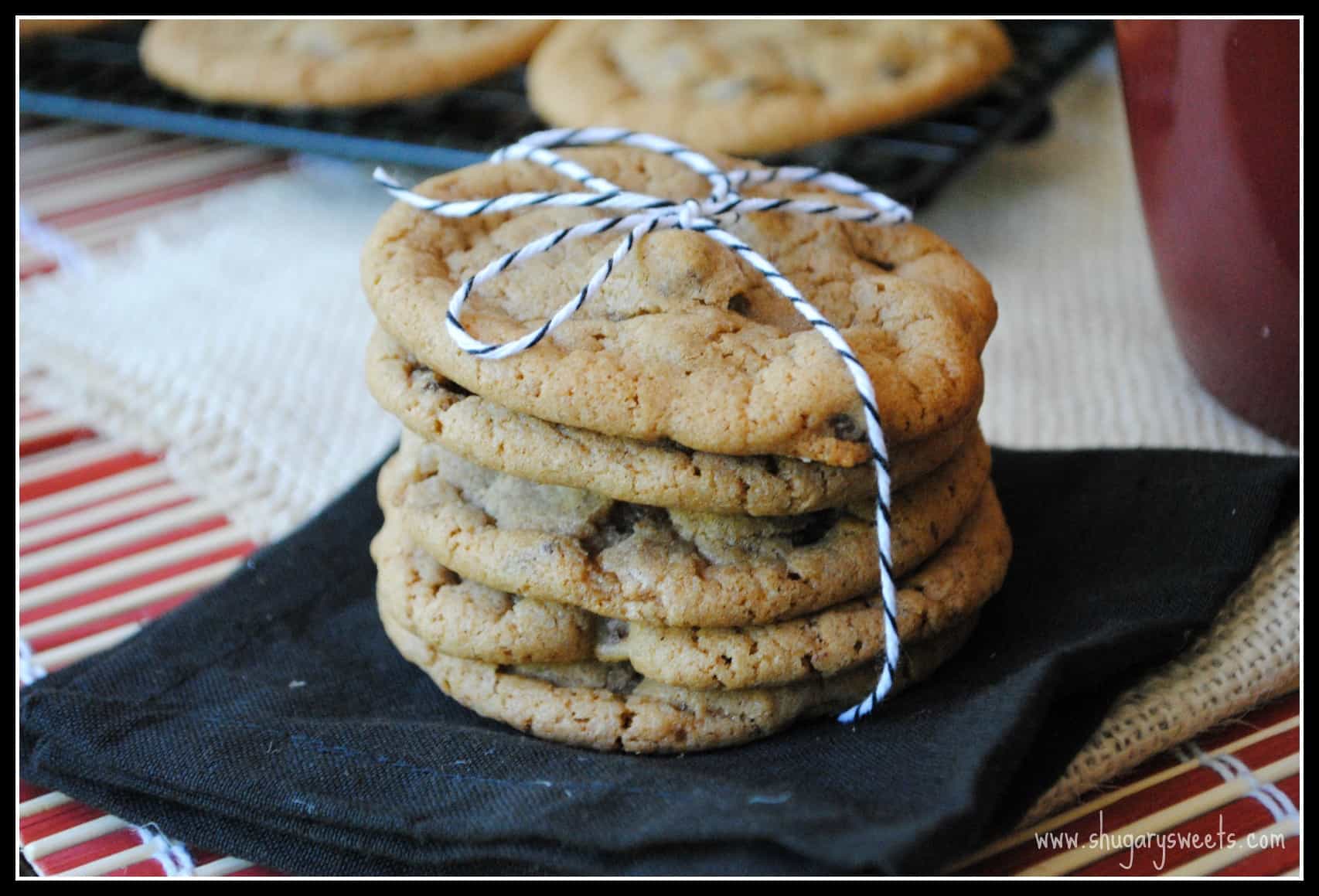 Ready to hop on the maple-bacon train yet? Okay, I completely understand not joining in a "trend". I'm the girl who was still wearing leg warmers when it wasn't cool, and rolled my jeans up far longer than necessary. I get it.
But don't be late on this one. Give it a try. And if you're not convinced, I'll be happy to take all your leftovers.
Maple Bacon Cookies with chocolate chips are the ultimate cookie for bacon lovers! A little sweet, a little salty and a whole lot irresistible, these cookies are just the treat to shake up your baking routine.