Slow Cooker BBQ Brisket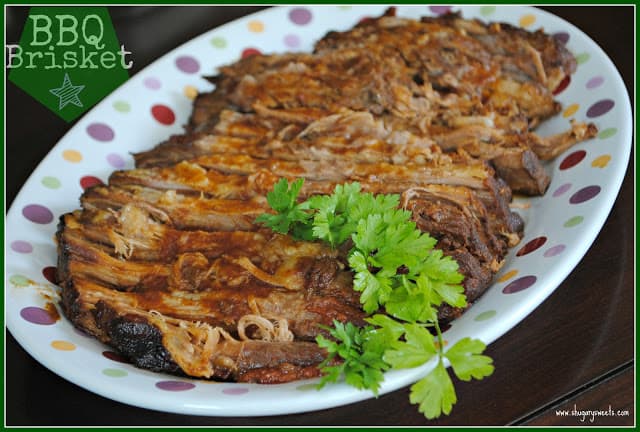 I love Brisket. When cooked properly it's a wonderful piece of meat. Plus, it's made in the slow-cooker, perfect for when you don't want to turn on your oven, but still crave a comforting meal! 
This piece of brisket was enough to feed my family of six, and provide leftovers for lunch the next day.
Speaking of the next day, make sure if you have leftovers to save some of the tasty juice in the bottom of the slow cooker. Warm it all up and put your brisket on a bun for the a delicious sandwich.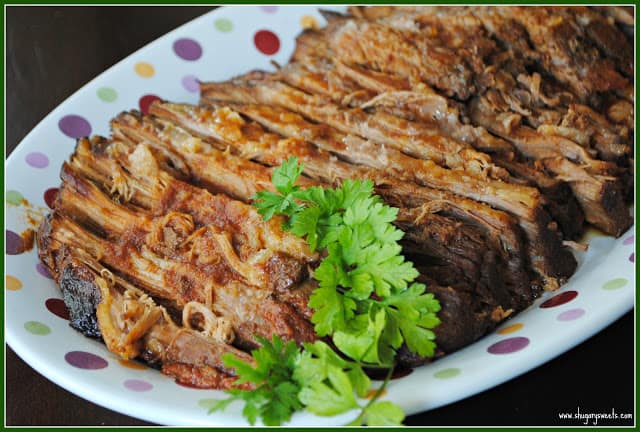 I don't know about you all, but I'm always looking for dinner inspiration. Here is another brisket recipe.
Also, check out my Pinterest Boards for more recipes!
Slow Cooker BBQ Brisket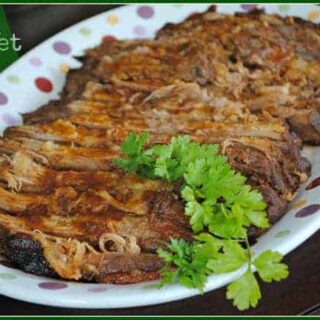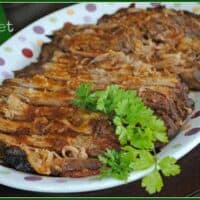 Ingredients
3-4lb Beef Brisket, trimmed
3 cloves garlic, pressed
12oz beer (I used Goose Island Nut Brown)
3/4 cup brown sugar
1/3 cup apple cider vinegar
1/4 cup dijon mustard
1/4 cup worcestershire sauce
3/4 tsp paprika
1/2 tsp pepper
1/2 tsp kosher salt
1/2 tsp onion powder
1/2 tsp chili powder
6oz can tomato paste
Instructions
In bottom of slow cooker, mix the brown sugar, vinegar, mustard, seasonings, tomato paste, garlic and beer together. Lay brisket in slow cooker, cover and turn on low. Cook for 8 hours.
Remove from slow cooker and slice beef. Pour juices over meat and serve. Enjoy!