Andes Mint Cookie Dough Truffles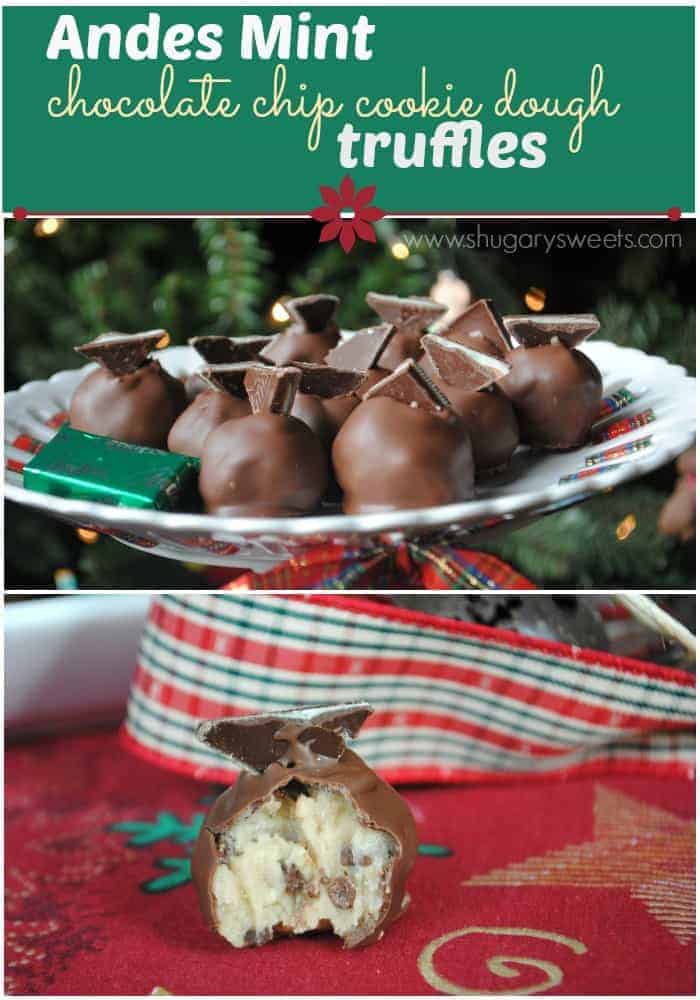 Don't these look so tasty? Yep, they are! I had been thinking about making my Chocolate Chip Cookie Dough Truffles for the holidays, and spruced them up a little for the season!
I am in love with these. No really. My kids would even say, "then why don't you marry them."
Okay, so it's a different kind of love. More like, "I just went to the gym and I deserve these" kind of love.
You deserve them too! It's the holidays! Enjoy!
Andes Mint Cookie Dough Truffles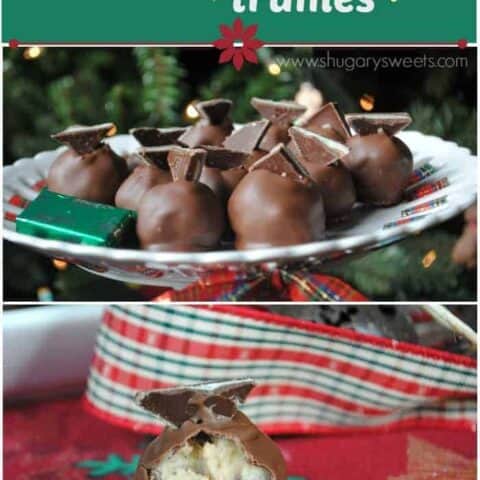 Ingredients
4 oz cream cheese, softened
1/2 cup butter, softened
1 cup brown sugar
1 tsp vanilla
1/4 tsp salt
1 cup flour
1 cup Andes candies morsels (or chopped)
12 oz chocolate candy bark, melted
12 whole Andes candies, cut into 4 triangles for garnish (cut each mint in half, the each half into two triangles)
Instructions
In mixer, beat cream cheese with butter. Add in sugar and vanilla and beat until smooth. Beat in flour and salt. Fold in Andes candy.
Using a small scoop, drop onto a parchment lined baking sheet into small bites. Freeze one hour. Remove from freezer and shape each ball into a nice smooth ball. Using a toothpick, dip each truffle into melted chocolate candy bark, tap side to shake off excess. Top immediately with a small piece of Andes candy.
Allow to set, about 30 minutes and enjoy.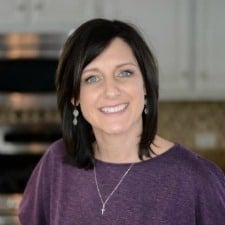 Aimee is a dessert lover (specifically rice krispie treats), workout enthusiast, self-taught foodie, and recipe creator. Her recipes have been featured in over 15 magazines, and her passion is to share her love of cooking with the everyday home cook! Learn more about Aimee.