I'm in love with these Butterscotch Toffee Cookies! If you love chewy cookies, I'm pretty sure you'll love these too!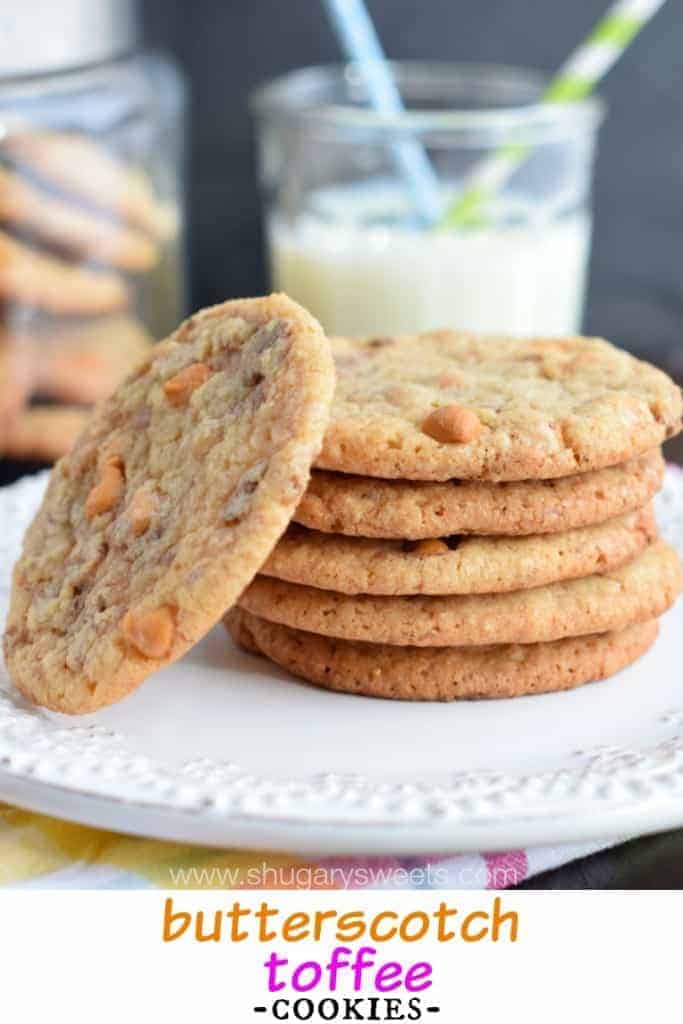 First, I apologize at how ugly these cookies may appear. Thin. Brown. Boring.
But, OMG please do not let their appearance be your guide. These cookies may be one of the best cookies I've ever made. Yeah. Really.
Although, to be fair, I have a deep love for butterscotch morsels. And toffee bits. So there's that.
Did I mention these are giant too? I used my 2 Tbsp scoop, and because the brown sugar and toffee caramelize together in this cookie they spread. Even after refrigerating the dough for an hour. Don't be alarmed (be prepared!). Space these cookies out at least 3 inches apart. And don't overcook them either. Mine took about 12-14 minutes, I let them cool completely on the pan before moving to wire rack.
And did I tell you yet to use parchment paper? Seriously a must with these cookies.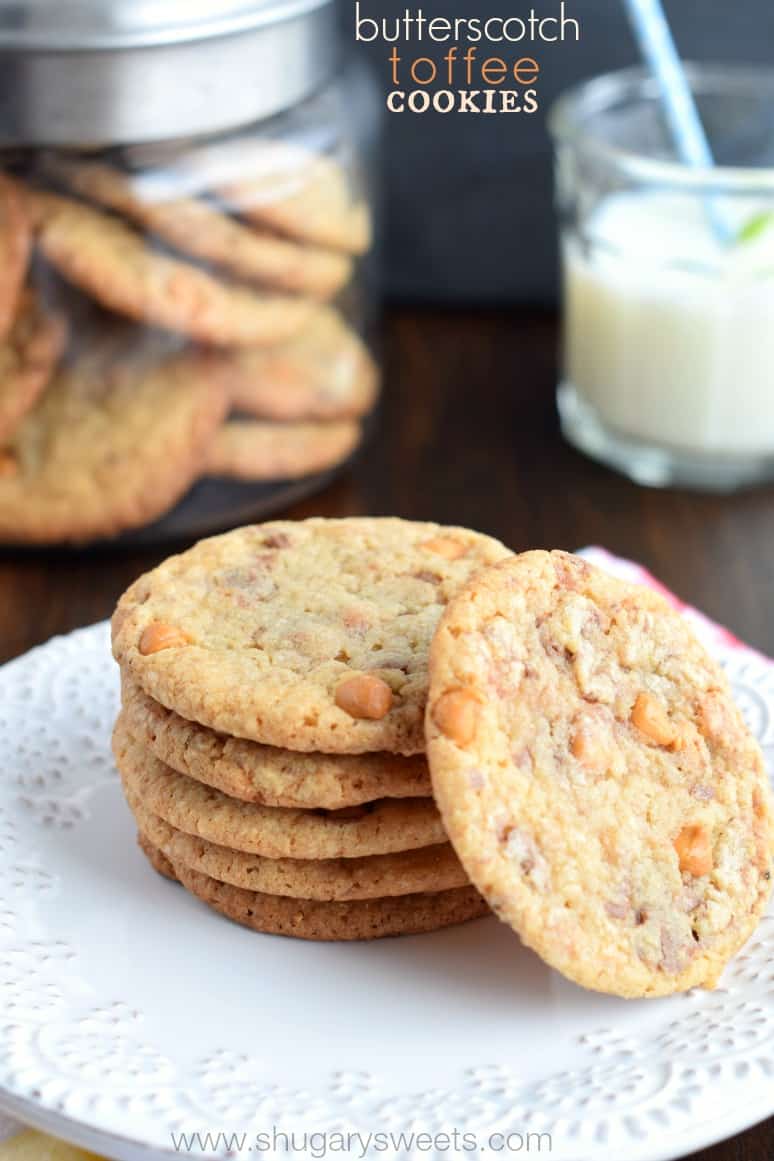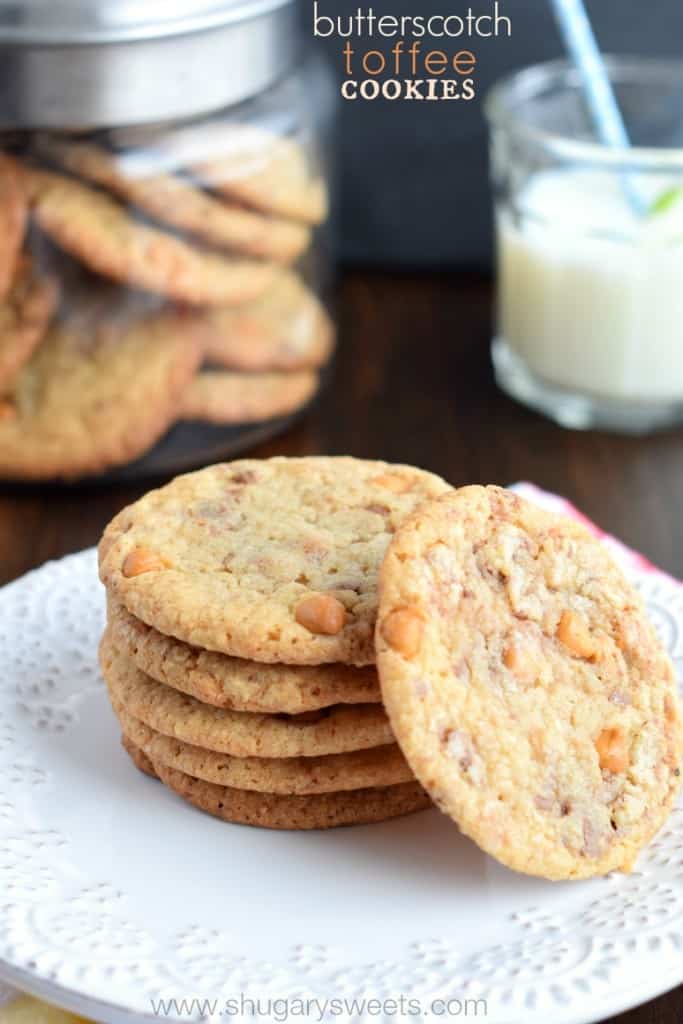 All these rules, are you afraid? Please don't be! Just trust me when I tell you how wonderful these taste. The sweet butterscotch, the chewy toffee, these cookies ruined my healthy eating last week. But, they were the perfect treat to pack in my kid's lunches on their first day back to school!! (I may have been more excited than they were about that!).
As I do with most of my cookie baking, you can drop your cookie dough onto a parchment paper lined baking sheet and freeze for an hour. Then package up those cookie dough balls and store in a freezer safe bag until you are ready to bake some fresh, chewy cookies! At any given time there may be dozens of cookie dough balls in my freezer just waiting to be baked up fresh!
So who's coming over for fresh cookies?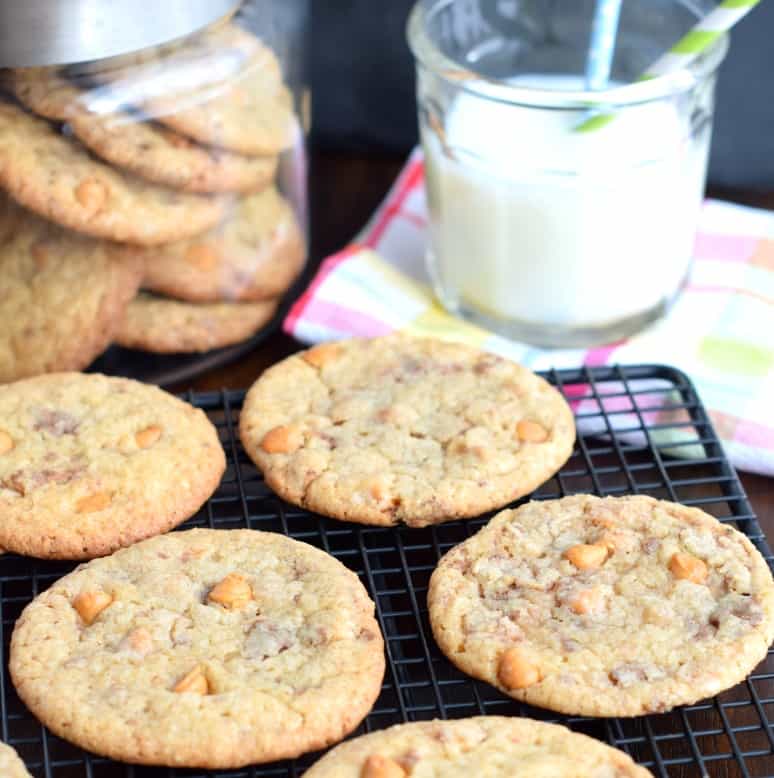 Love Cookies? So do I…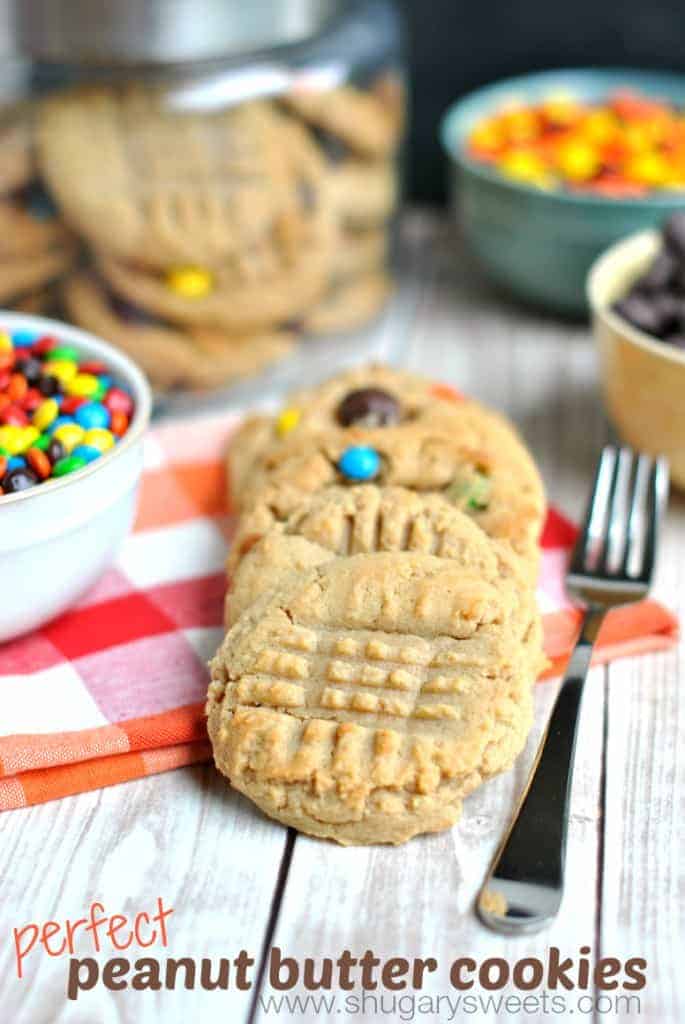 Classic Peanut Butter Cookies: make these delicious chewy cookies!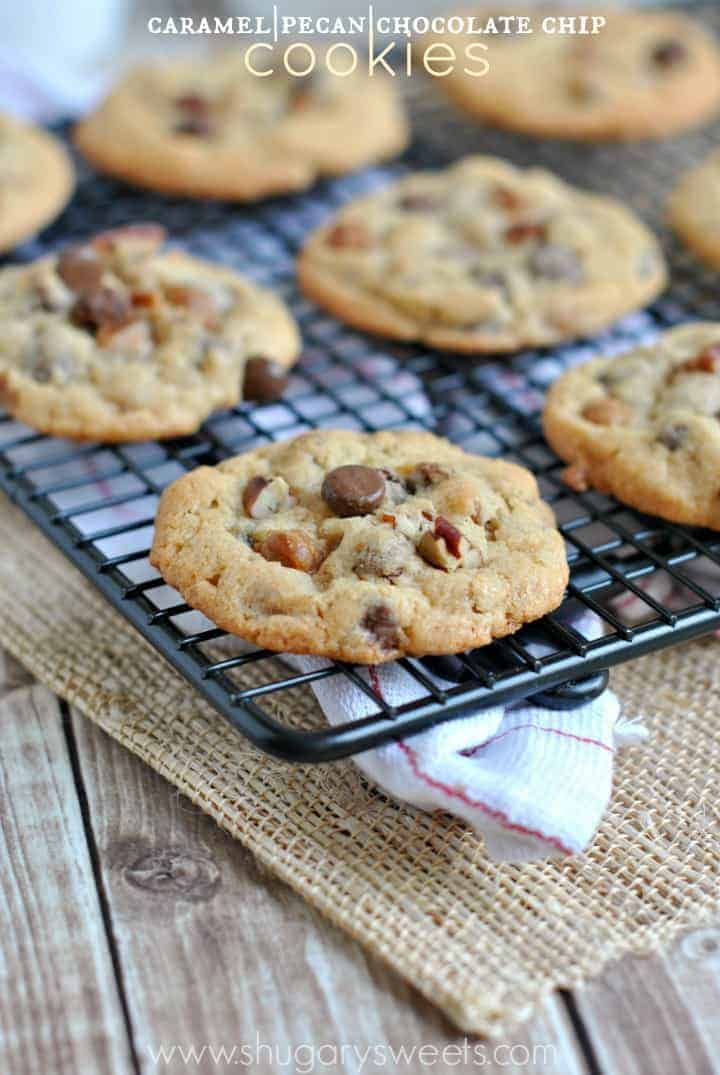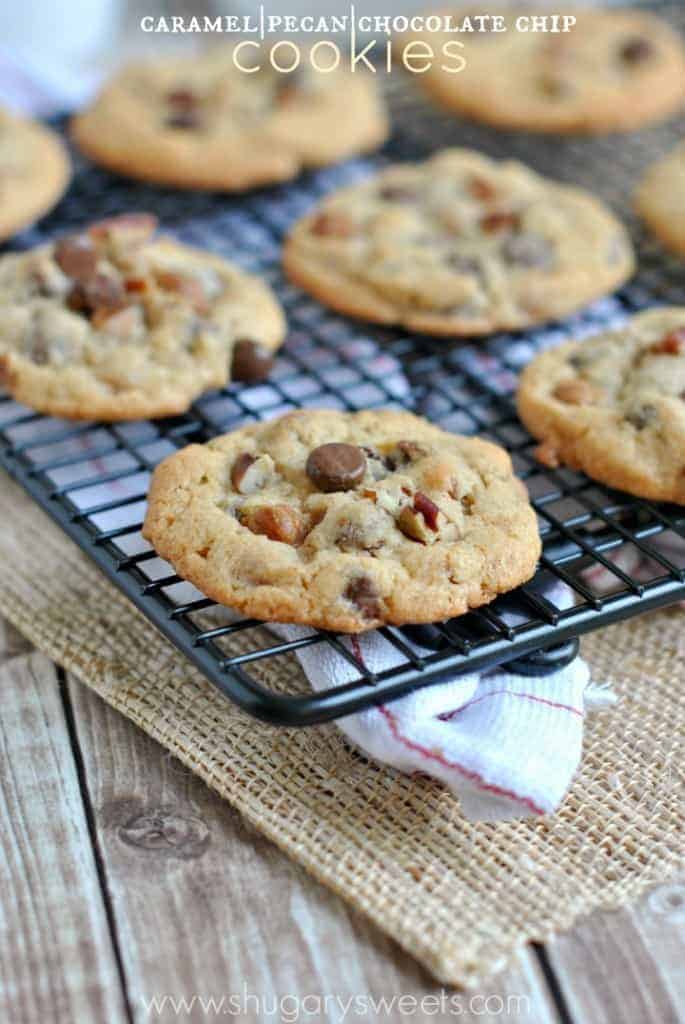 Caramel Pecan Chocolate Chip Cookies: chewy cookies that taste like a turtle candy!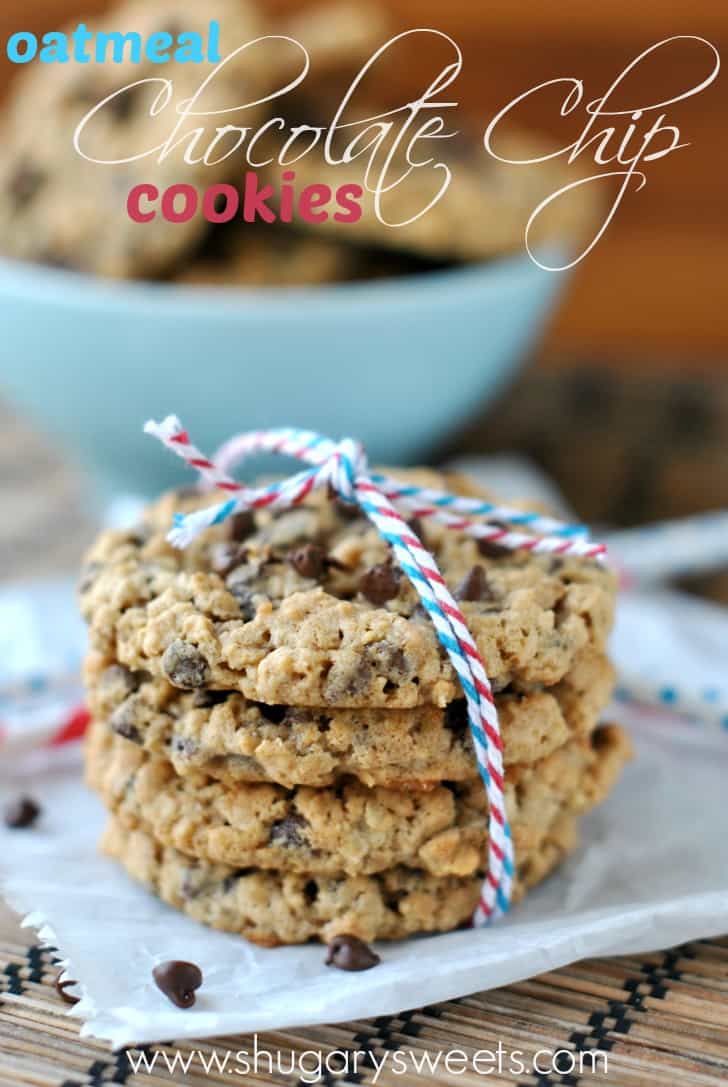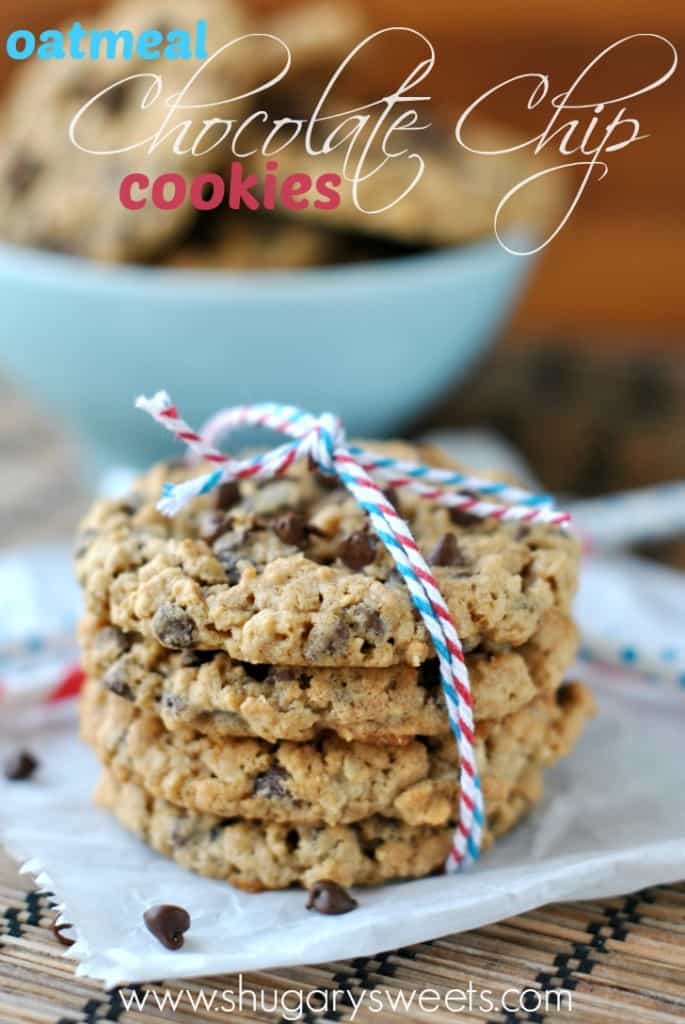 Oatmeal Chocolate Chip Cookies: no raisins in these sweet treats!
More delicious cookies from some of my friends: