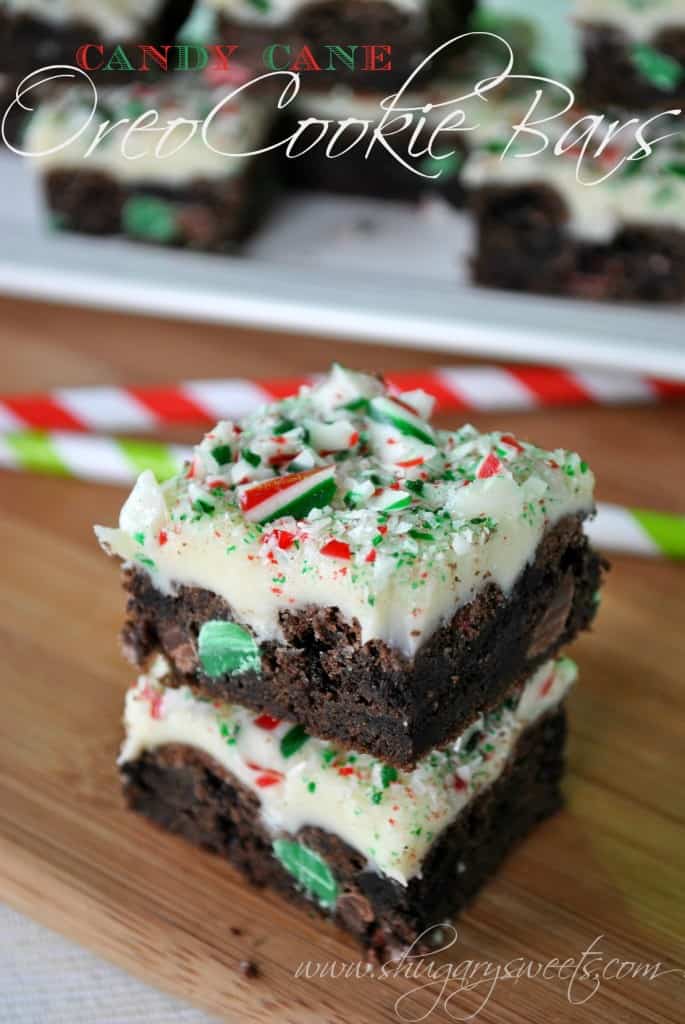 As many of you know, a very sad event happened in our country this past week. Too many lives lost, senselessly. As I spent the weekend with my kids, doing our regular activities, I couldn't help myself from hugging them a little tighter and whispering "I love you" a few extra times each day. I pray those families in CT find peace through this horrible ordeal and know that so many people in this country are holding them in our thoughts and prayers.
And with that…how do I begin writing my post about cookies. And joy? I think for me, I'm trying to remember the victims and not the villain. I'm trying to keep my children protected and innocent and sheltered as long as I can, even though I know there is so little one can do to prevent such tragedies!
So for me and my family, we will continue to pray for all the families affected by this horrible event. And hug. And enjoy each other this holiday season. And we will continue to bake cookies.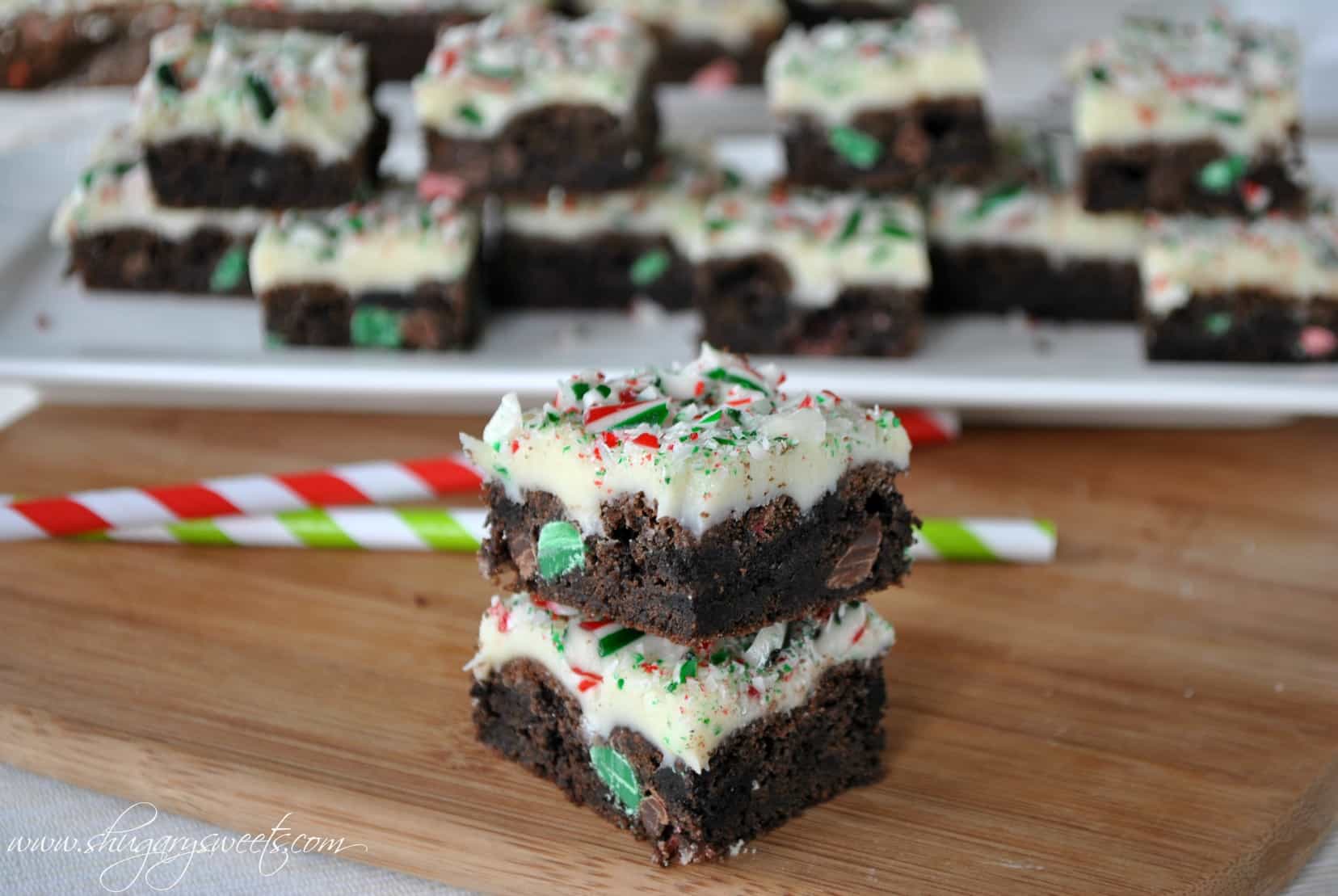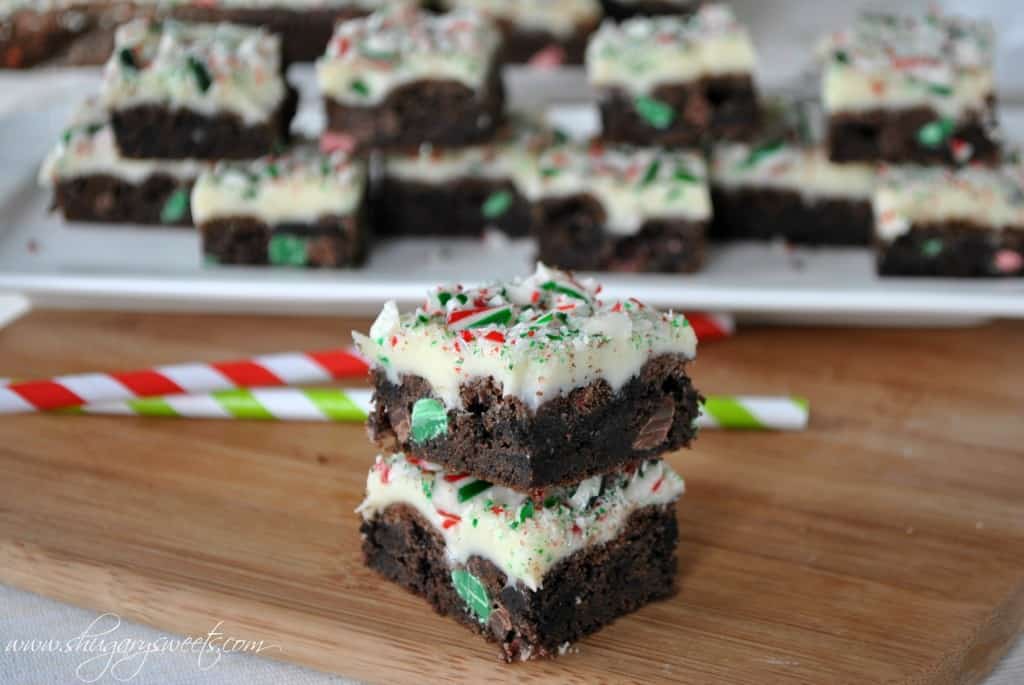 These cookies are made with the Holiday Candy Cane Oreos. I also used the Nestle Red/Green chocolate chips. And of course, to make the soft fudge on top, I used Green & Black's white chocolate bars.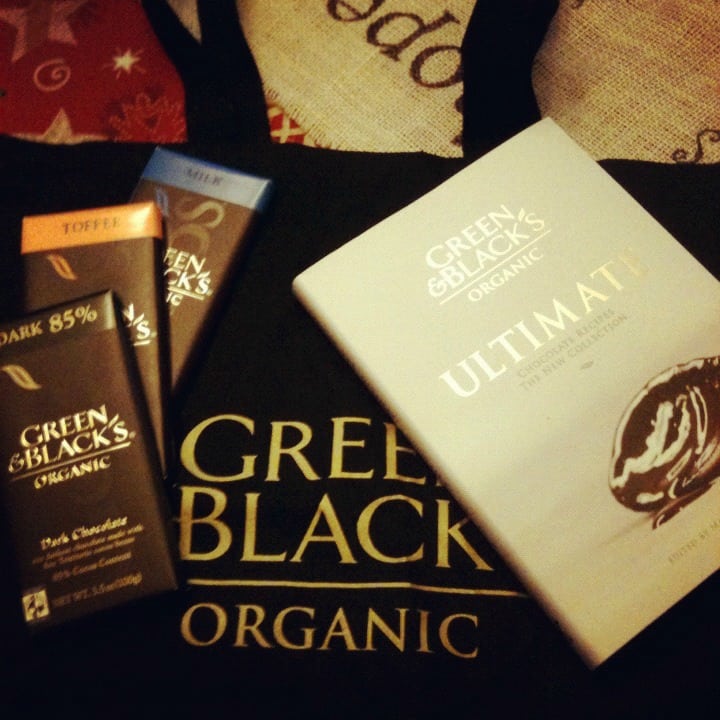 Today, I'm not only sharing a delicious cookie recipe, but I also have anews about some of my favorite chocolate (and more)! I use Green & Black's Chocolate in most of my truffle recipes. Especially when it comes to vanilla. Green & Black's white chocolate bars are simply amazing. They melt so smooth! And you know what I'm talking about when it comes to melting white chocolate…that stuff can be difficult. And clumpy. And very temperamental. But NOT Green & Black's. I have only had success after success when melting down their white chocolate bars. Honest to goodness truth right there!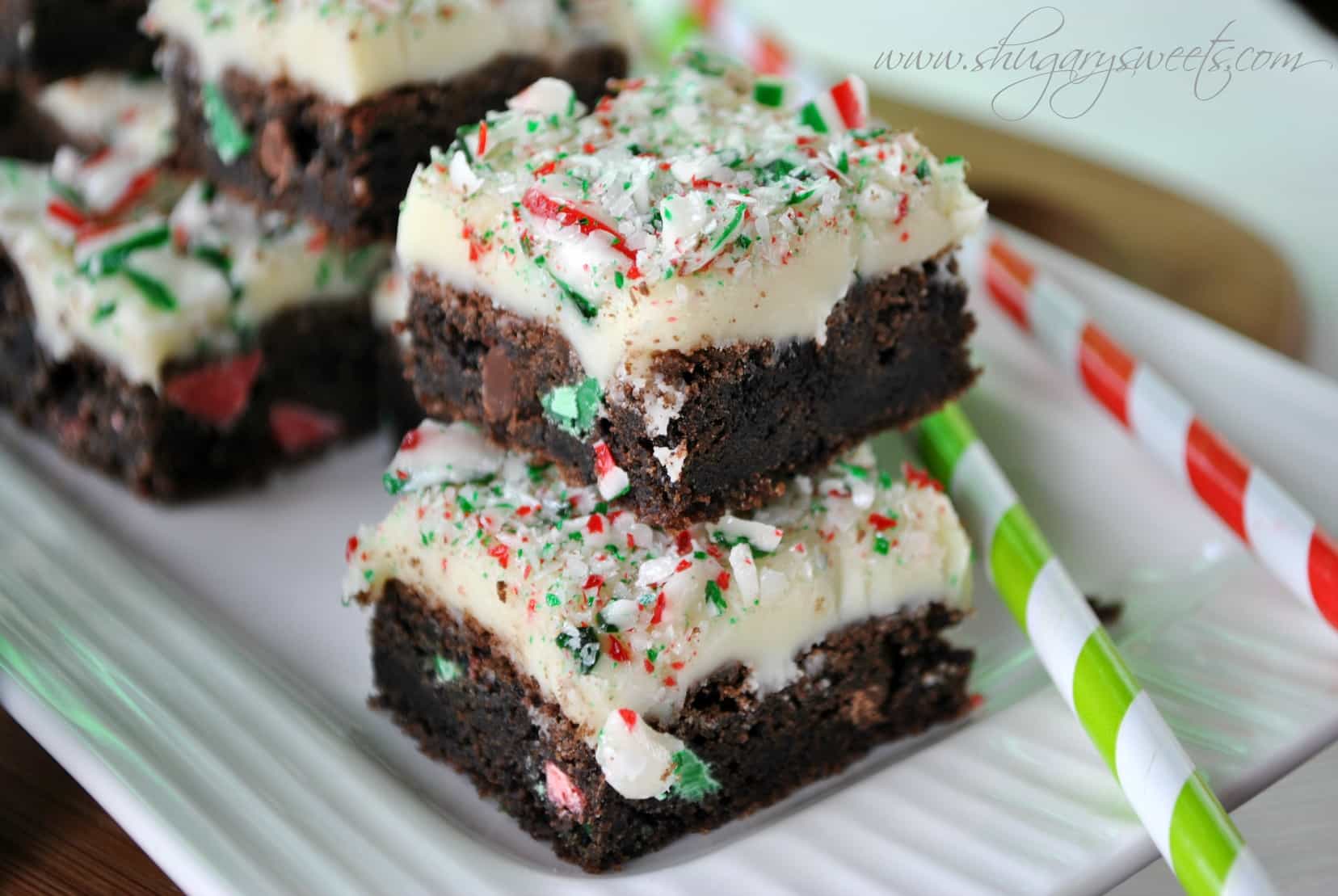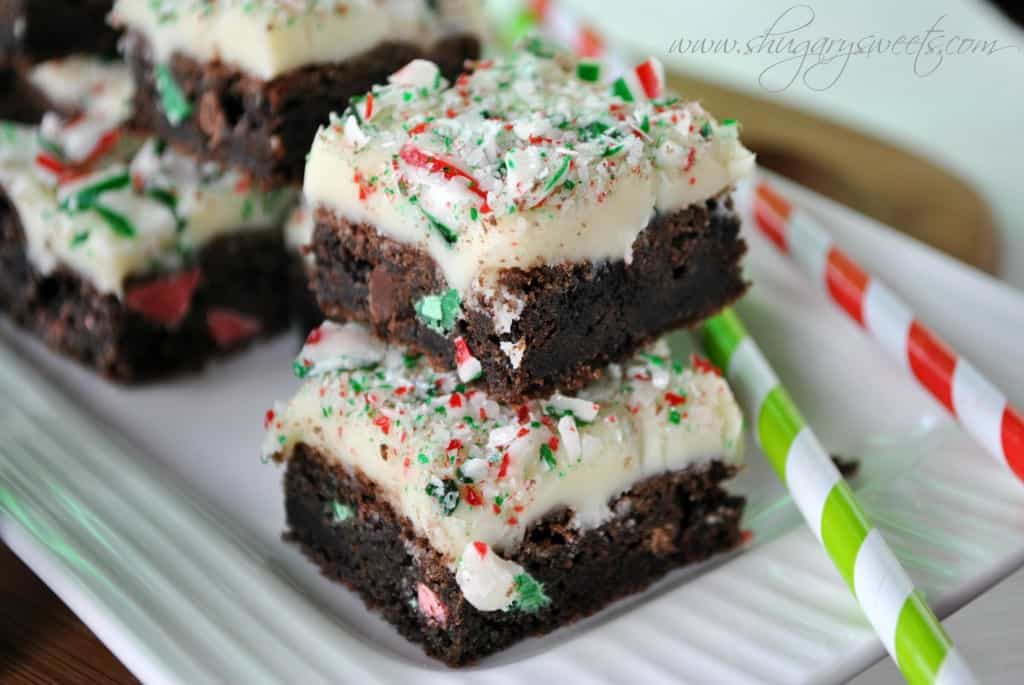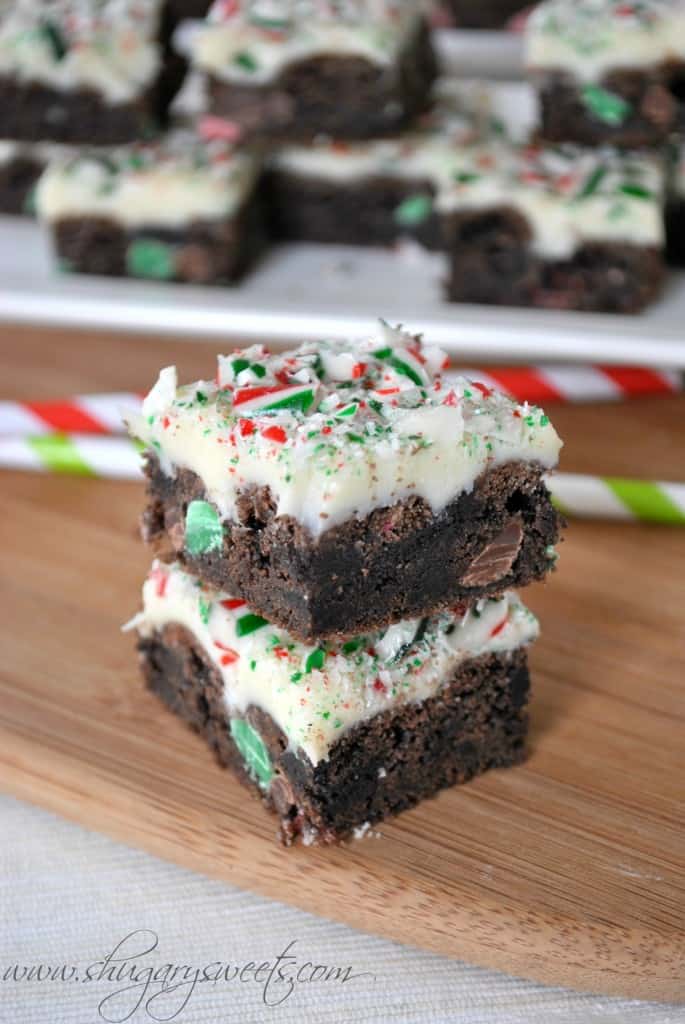 Now. Go bake some delicious cookies. And tell your family you love them!
What are you waiting for????
Candy Cane Oreo Cookie Bars
Ingredients
For the Cookie Base:
1 cup unsalted butter, softened
1 cup granulated sugar
1/2 cup light brown sugar
1/2 tsp kosher salt
2 eggs
1 tsp vanilla extract
2 cup all purpose flour
1/2 cup dark chocolate unsweetened cocoa powder
1 tsp baking soda
15 Candy Cane Oreos, crushed
1 1/2 cup red and green chocolate chip morsels (or use semi sweet)
For the Topping:
1 can (14oz) sweetened condensed milk
2 Tbsp unsalted butter
12 oz Green & Black's White Chocolate bars (4oz each bar)
12 peppermint candy canes, crushed
Instructions
Beat butter and sugars until creamy, using a mixer. Add in salt, eggs and vanilla. Slowly add flour, baking soda and cocoa, until combined completely. Fold in crushed Oreos and chocolate morsels (batter will be thick).
Press into a parchment paper lined 15x10x1 baking sheet. Bake in a 375 degree oven for 15- 20 minutes, until soft in center and cooked on outside (adjust according to own oven). Remove from oven (will set while cooling).
While baking, heat condensed milk and butter in a small saucepan on medium heat. Stirring constantly with a whisk, add white chocolate to warm milk mixture. Remove from heat and stir until smooth (about 2 minutes).
Pour over cooked cookie bars and sprinkle immediately with crushed candy canes. Allow to set (about 30 minutes). Cut and enjoy!
**Shugary Sweets was provided chocolate bars, a tote bag and a cookbook for review from Mondelez international/ Green & Black's. However, all opinions expressed are 100% my own.
Need more Recipes like this one? Do you like Cookie Bars? And Brownies? Here are some of my favorites…
 Triple Chip Revel Bars– delicious cookie bars with a layer of fudge (and butterscotch)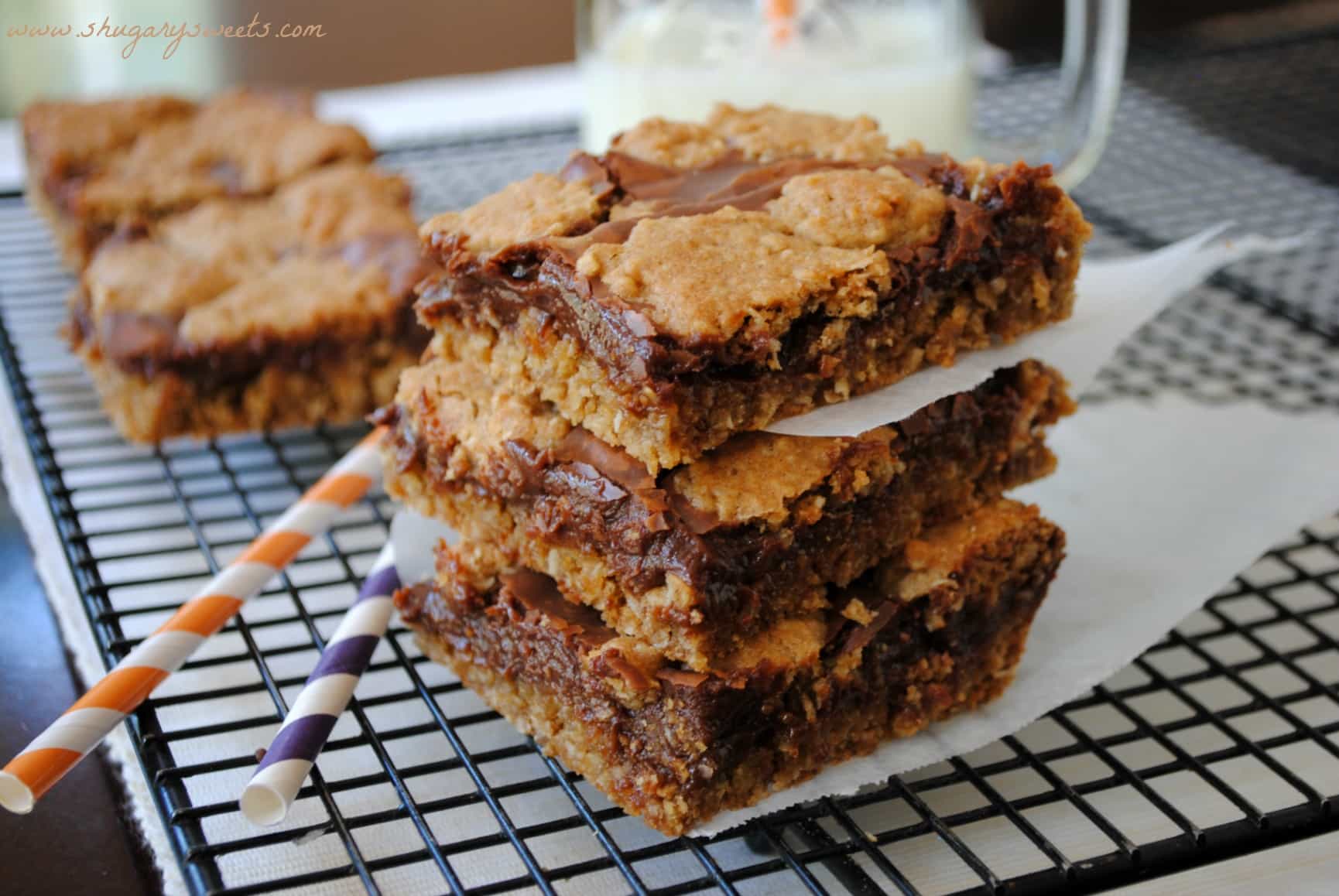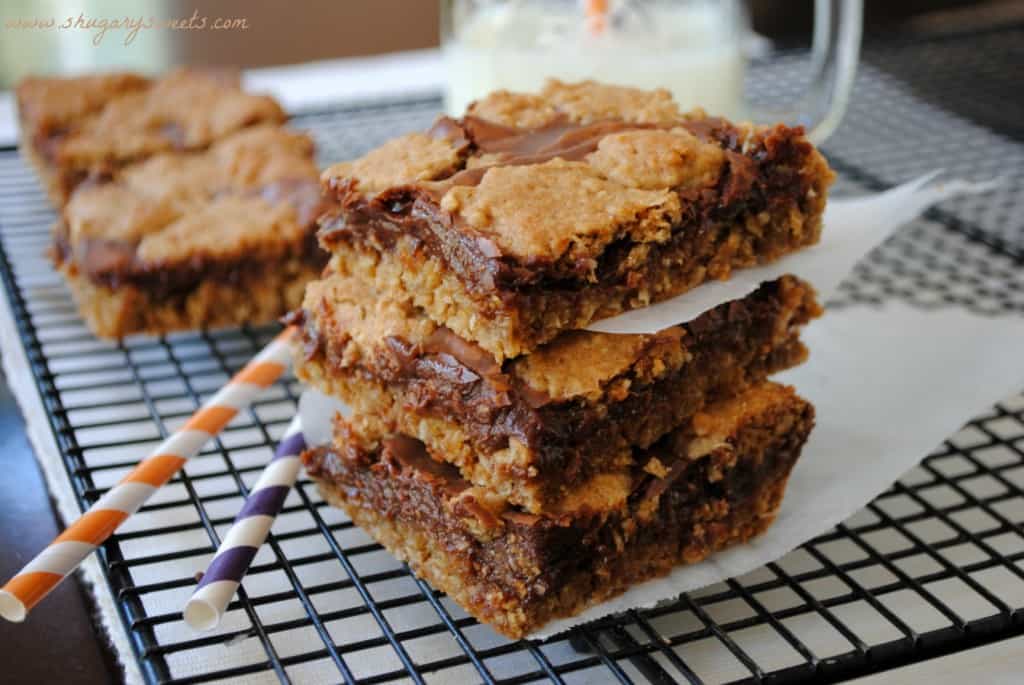 Butterscotch Marshmallow Bars– gooey delicious bars filled with marshmallow, chocolate and butterscotch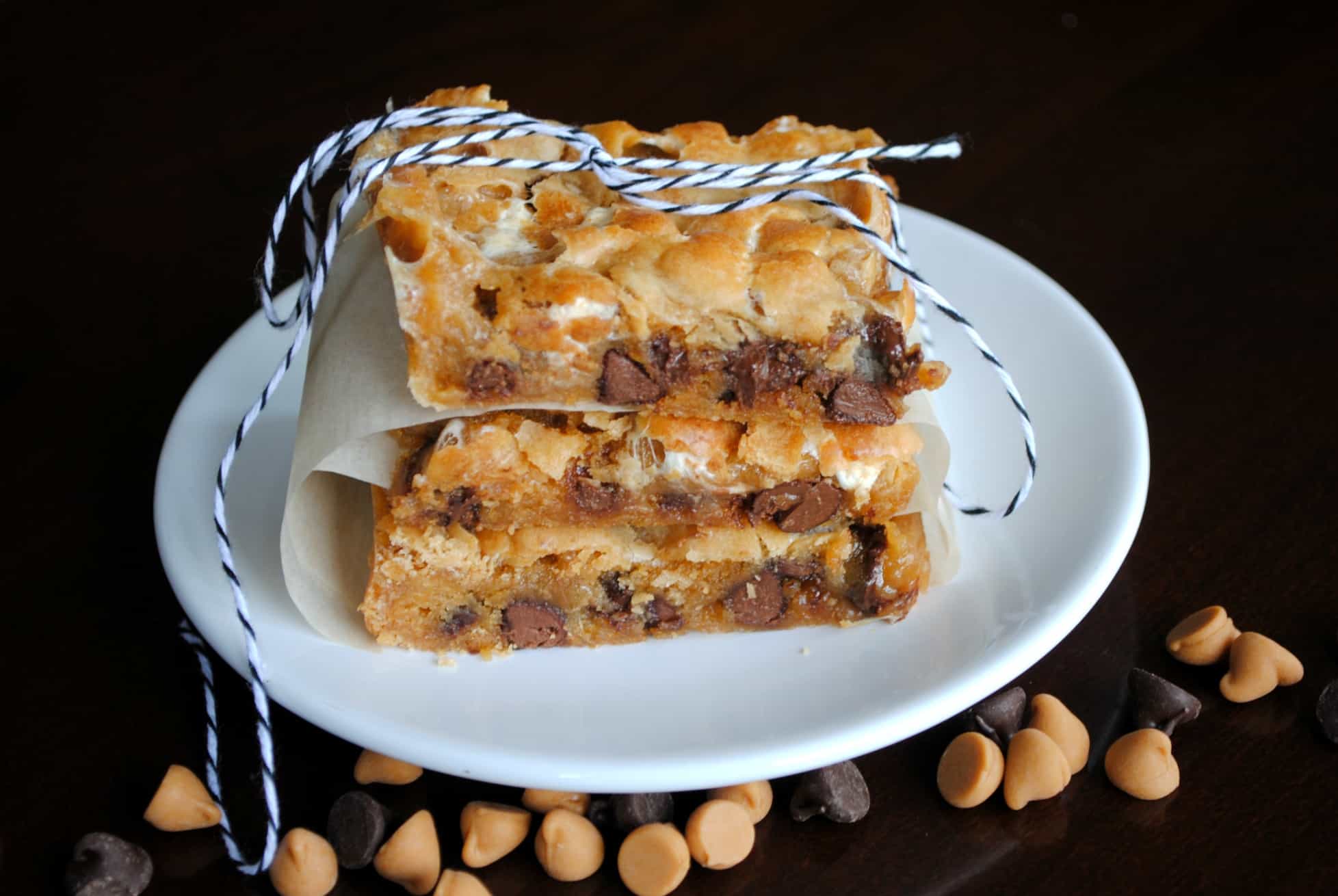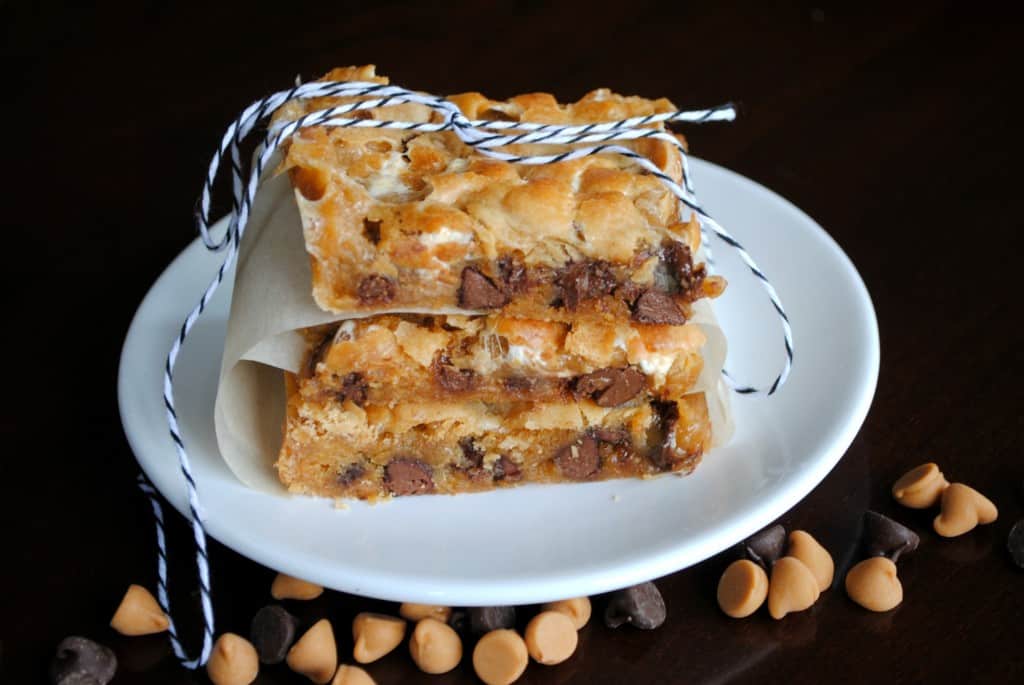 Butterscotch Kit Kat Brownies– cleary I'm obsessed with Butterscotch and Chocolate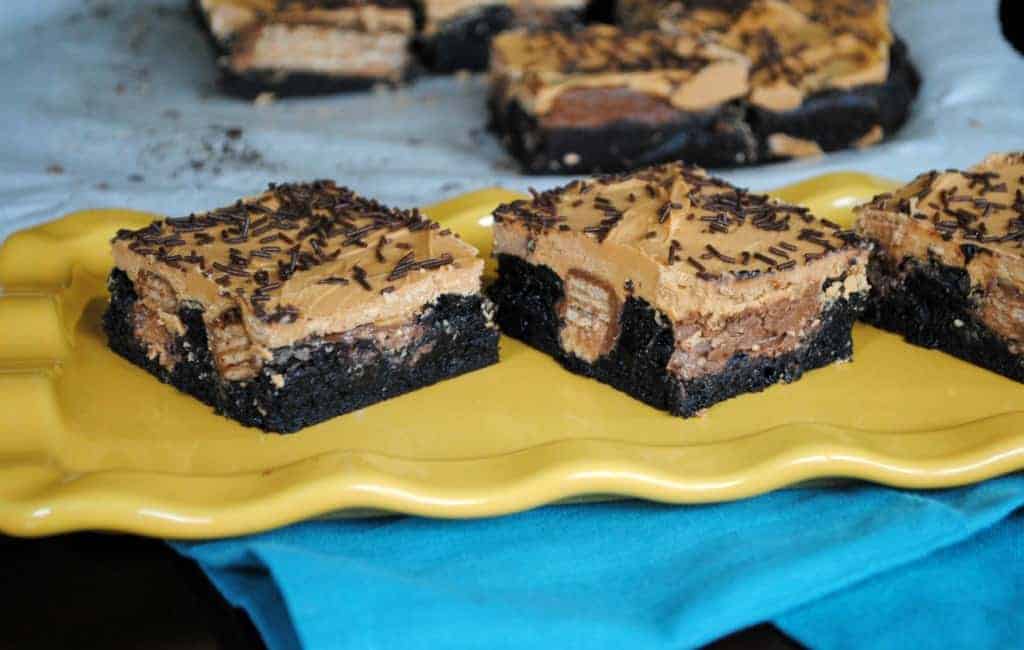 Milky Way Double Fudge Brownies– as good as they sound!