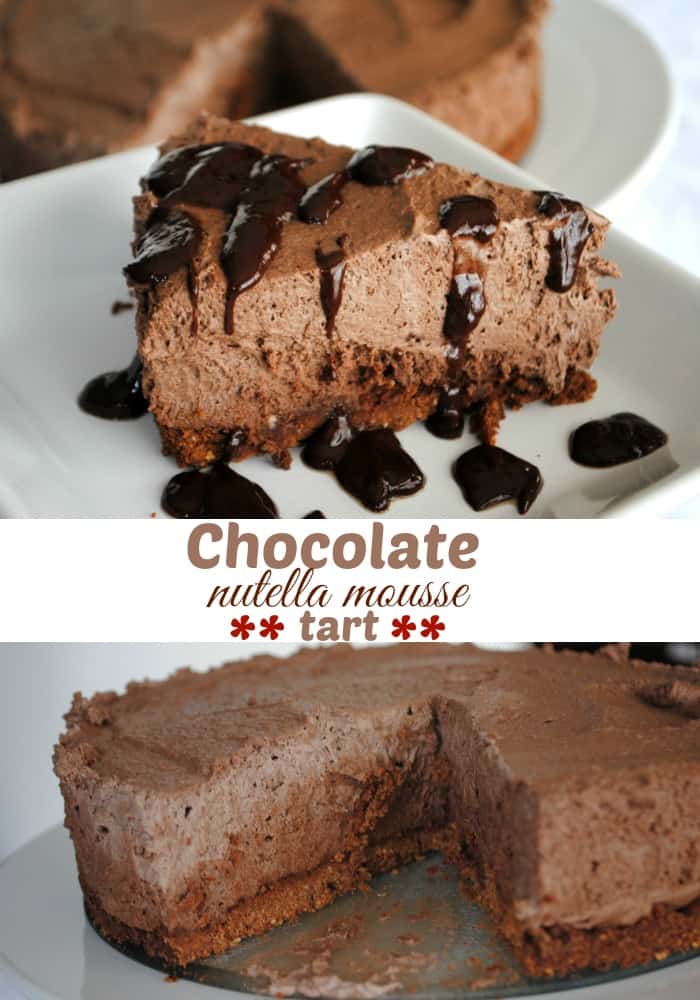 HAPPY VALENTINE'S DAY!! This is what we are having tonight. To celebrate. You know, all that lovey dovey gushy valentine's stuff.
Actually, we may or may not be having this tonight. See, it's business as usual here at the Shugary house. Between homework, sports and carpools, exercise (haha, just making sure you're paying attention), and dishes we will hopefully have time to enjoy this beautiful chocolate tart.
The crust is very rich, with chocolate and hazelnutes. Then you top it with a creamy, nutella mousse and drizzle with chocolate ganache. So indulgent.
Enjoy! And tell each other I love you. With chocolate. And nutella. And lovey dovey gushy stuff.
Chocolate Hazelnut Tart with Chocolate Mousse
Ingredients
For the Crust:
5 Tbsp hazelnuts, skinless
1/4 cup sugar
3/4 cup flour
6 Tbsp butter, softened
3 Tbsp unsweetened cocoa powder
1/4 tsp kosher salt
For the Mousse:
1/2 cup cold water
1 envelope unflavored gelatin
1 cup Nutella
1 cup mascarpone cheese
3 cups heavy cream
1/4 cup unsweetened cocoa powder
2/3 cup sugar
For the Ganache:
1/2 cup heavy cream
6 oz bittersweet chocolate, chopped
Instructions
For the crust, pulse hazelnuts in food processor with sugar until finely ground. Add flour, cocoa and salt. Pulse in the butter, until soft dough forms (crumbly). Press into buttered 9inch springform pan, bottom only. Poke with fork all over and bake in a 375 degree oven for 18-20 minutes. Cool completely.
For the filling, pour cold water in small saucepan. Sprinkle with gelatin, allow to bloom (absorb water) for 2 minutes. Heat saucepan on low and whisk gelatin water for several minutes until completely absorbed and dissolved. Remove from heat.
In mixing bowl, beat gelatin mixture with Nutella and mascarpone cheese. Set aside.
In mixing bowl, beat whipped cream with cocoa and sugar until soft peaks form (several minutes). Fold in nutella mixture. Pour over cooled crust and refrigerate for several hours (or overnight).
To remove springform pan, use plastic knife and run along edges. Release spring and lift up. Tart should be set up nicely on insert.
When ready to serve, place heavy cream and chocolate in small saucepan. Heat on medium-low and stir until smooth. Drizzle over slices of tart. Enjoy!