My worlds have collided. This Krispie Treat Fudge is the best of both fudge and gooey marshmallow treats!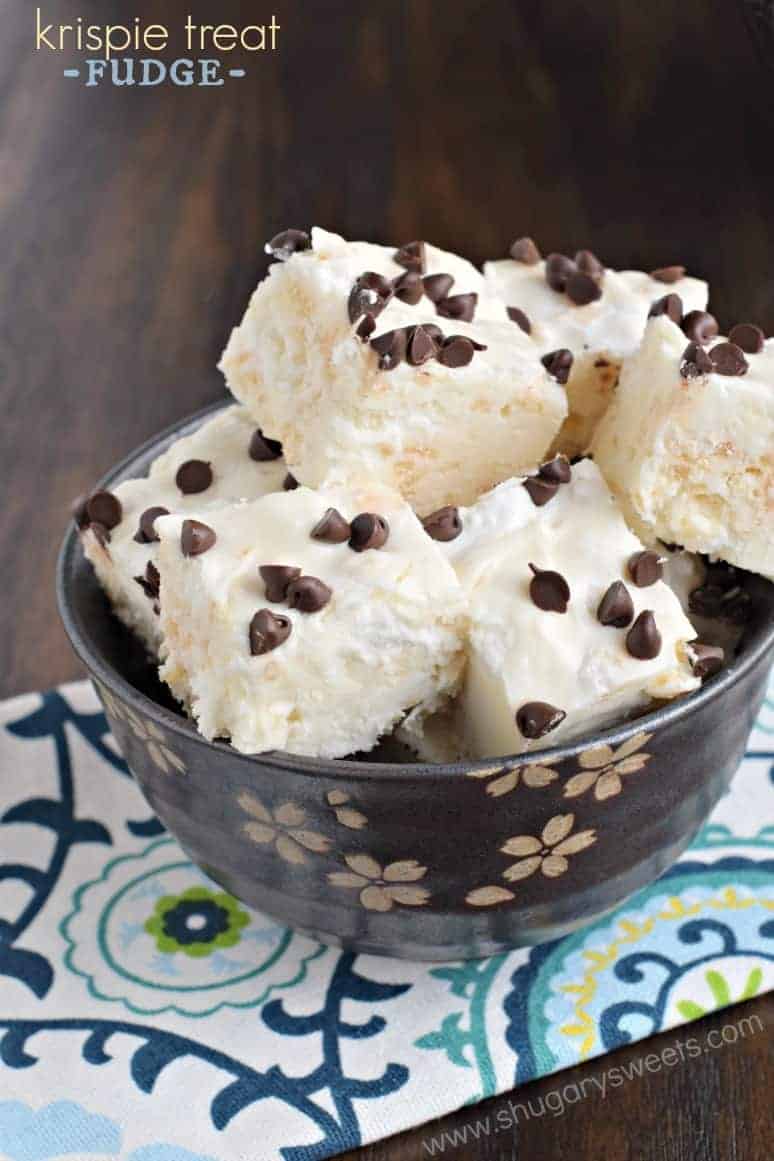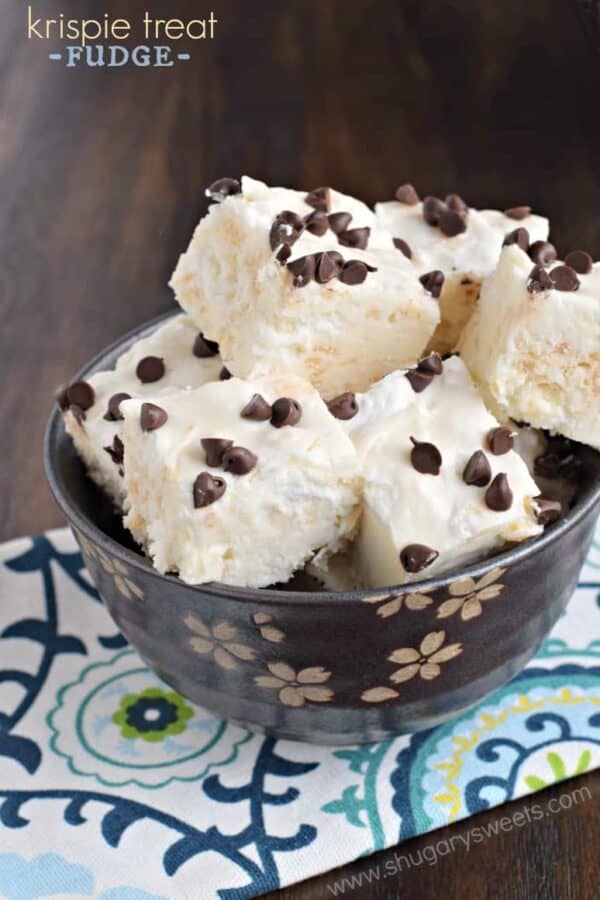 Why this Recipe is Best
Today I pulled a fast one on my family. You see, they have a strict rule with me that I am no longer allowed to make Rice Krispie Treats.
It's not because I make them poorly (because my recipe is amazing).
It's because I don't share.
They are my Achilles heel, so to speak. I will fight even the smallest child for the last, Perfect Rice Krispie Treat at a potluck. (don't think I'm kidding).
I have been caught eating an entire pan, by myself, before my children even arrive home from school. Guilty.
Hey, it's not my fault that I perfected how to make rice krispie treats!
So, in an effort to get around their "rules", I created this delicious Krispie Treat Fudge.
One of my favorite versions of a krispie treat is this Avalanche recipe. It comes from Rocky Mountain Chocolate Factory. It's rich, and chewy, and mouthwatering.
I kept the peanut butter out of today's fudge recipe because I wanted the fudge to taste more like a classic krispie treat. However, adding peanut butter is on my 'to do' list for next time. And yes, there WILL be a next time!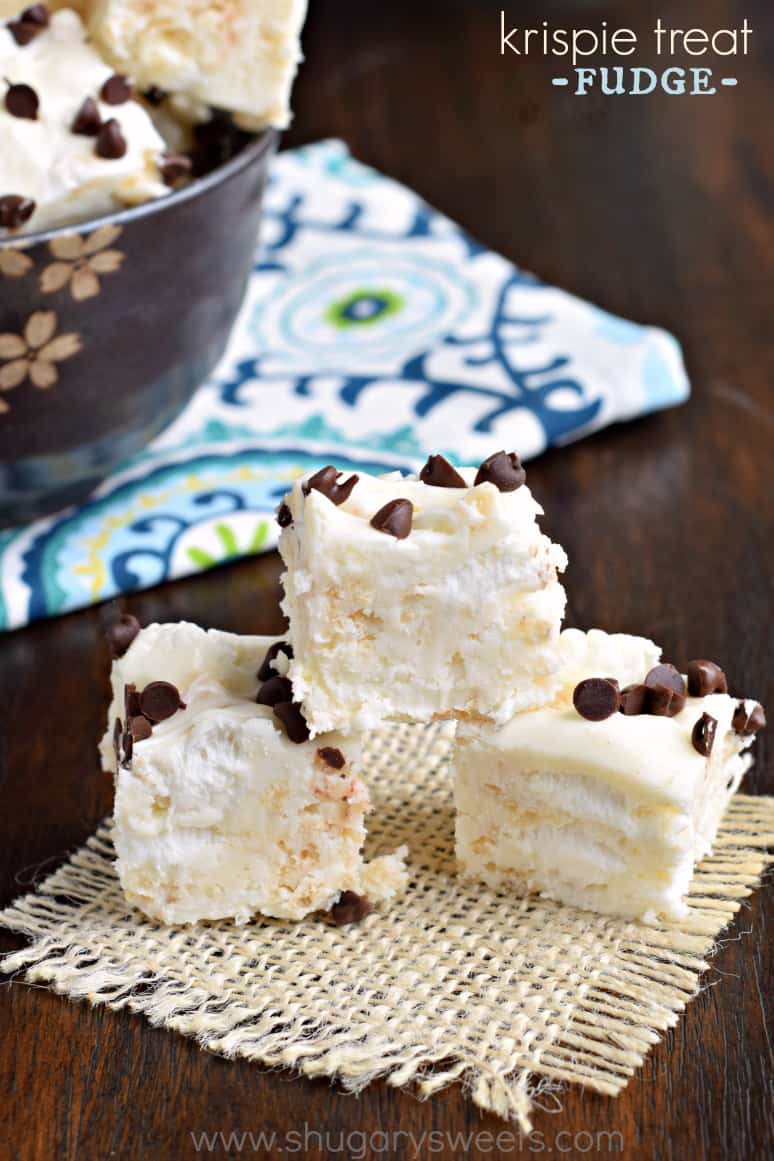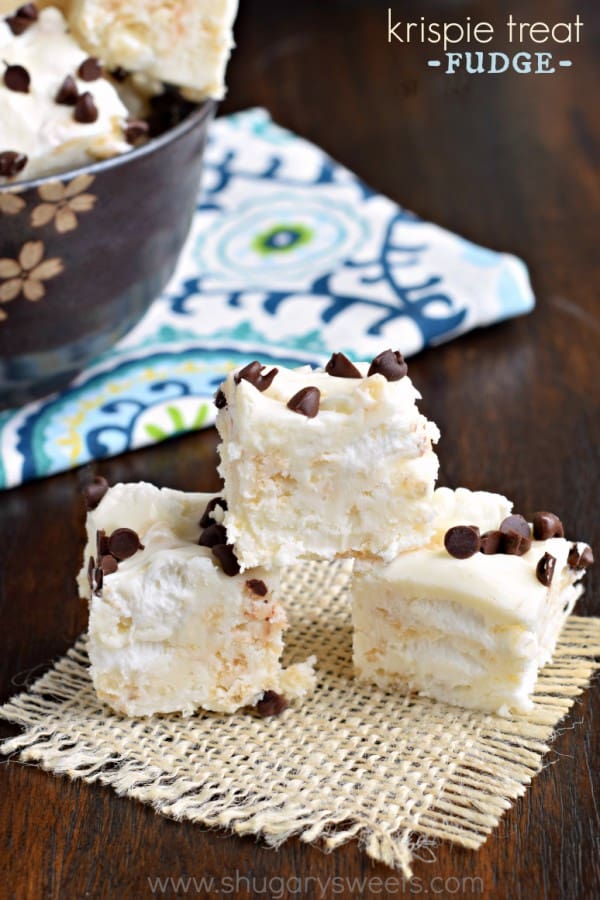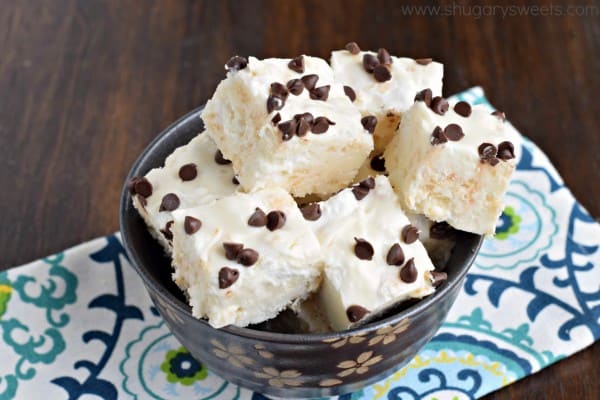 More Easy Desserts