These thick and fudgy Mint Chocolate Chip Brownies are rich and decadent brownies topped with a sweet mint chocolate chip buttercream frosting!
Love chocolate and mint? Be sure to try our mint chocolate chip cupcakes for a delicious dessert. Or give this minty meringue cookie recipe a try instead!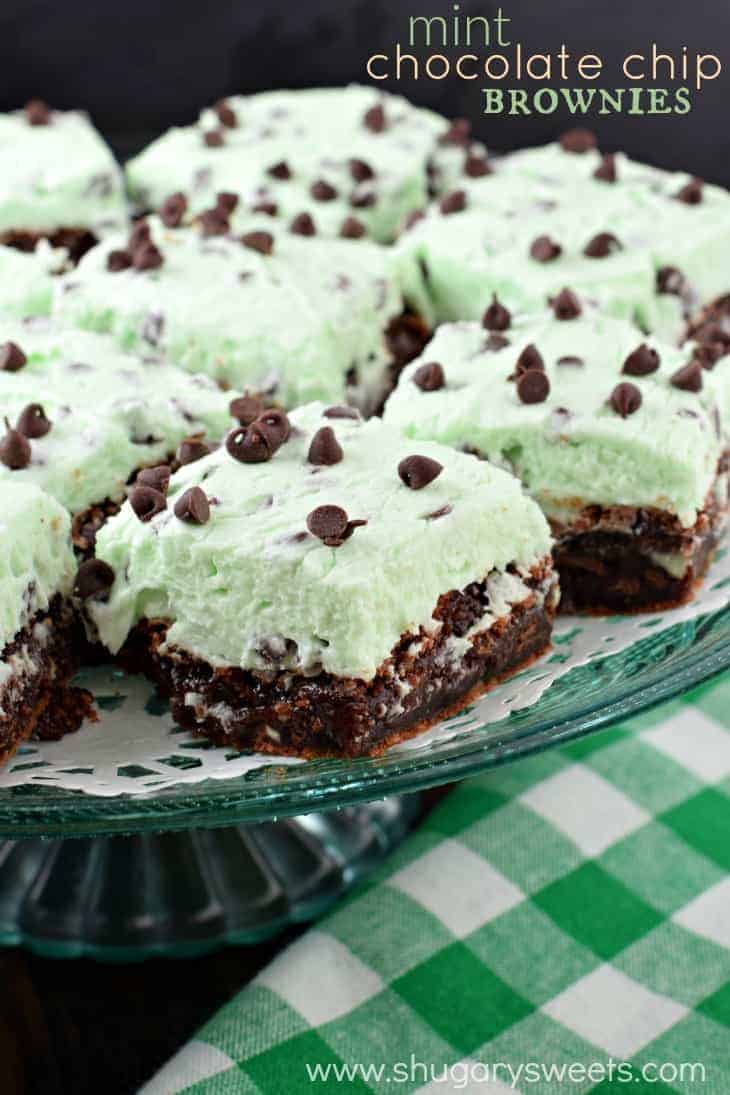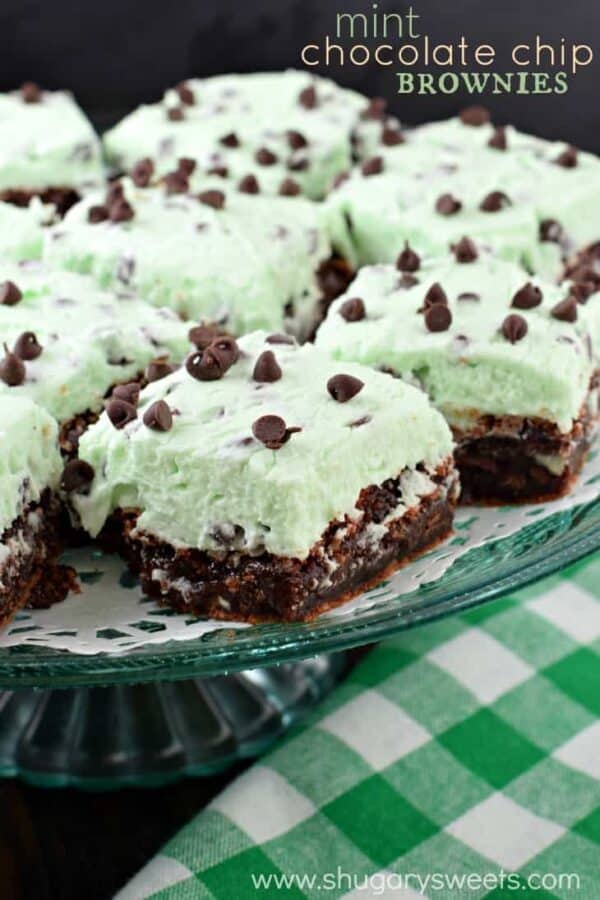 We are serious mint chocolate chip lovers in this house. So much so, that many years ago I made this crazy Mint Chocolate Chip Cake for my son's birthday! It was dreamy, and decadent, and has been made several times since then!
But I don't stop with just brownies when it comes to mint chocolate chip! I love it with cupcakes, cookies, and fudge too!
Today though, we are all about the brownies. Since St.Patrick's Day is just around the corner, I found it only fitting that I create a green dessert for your enjoyment!
The base of today's brownie is my favorite recipe of all time. It's based off these Buttermilk Brownies! Once you give this recipe a try, I guarantee you won't need another brownie recipe, ever.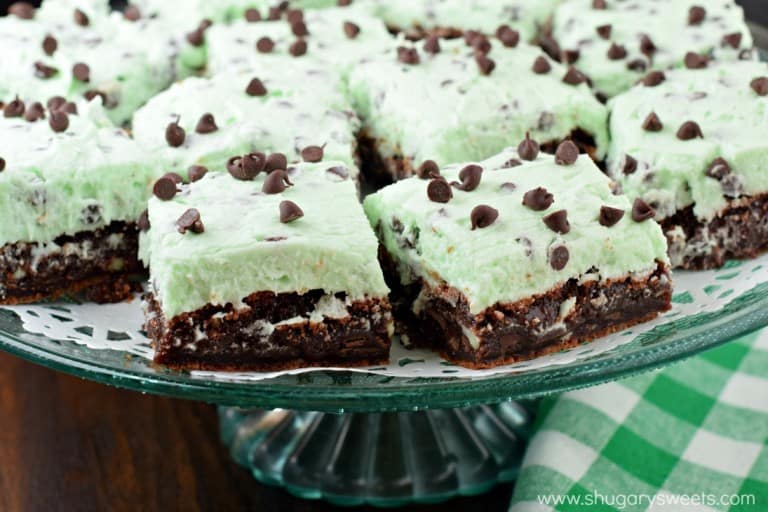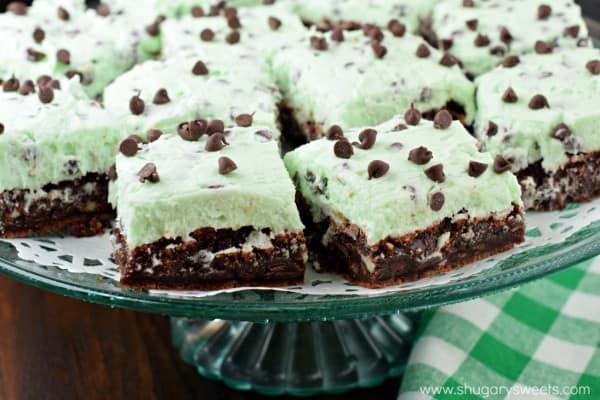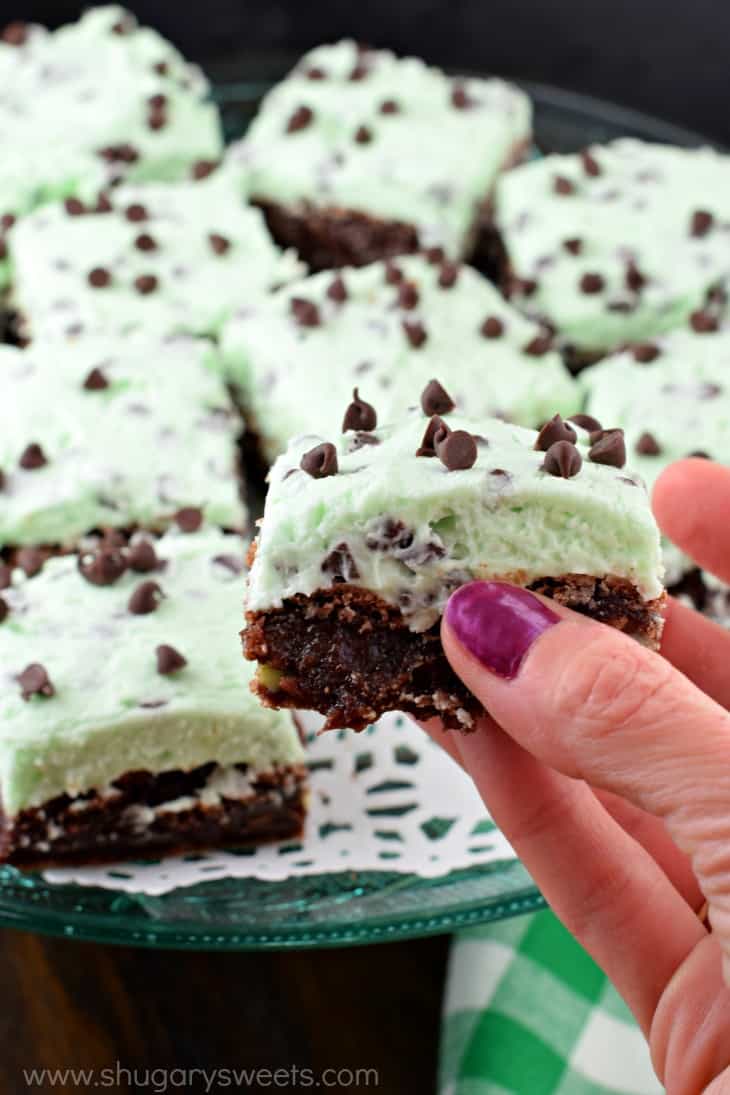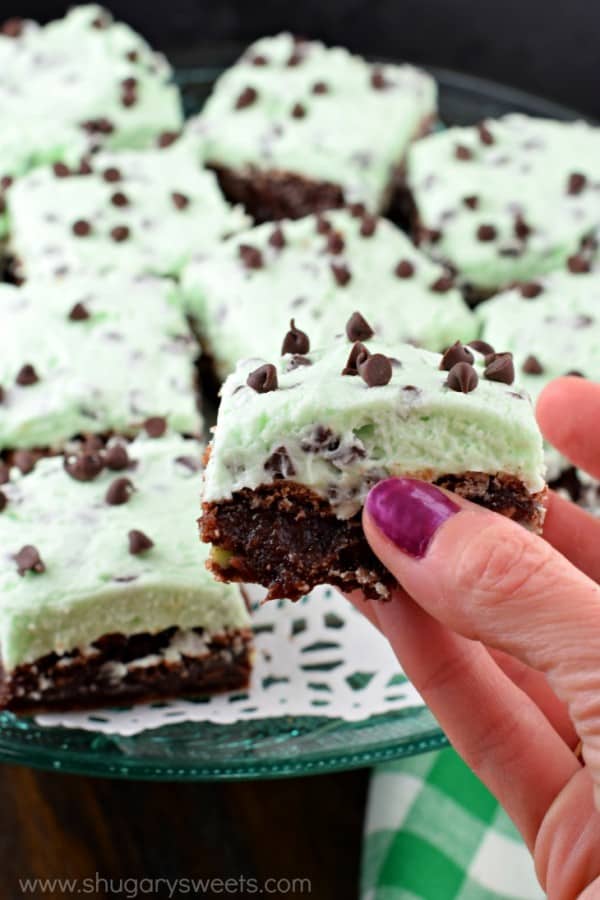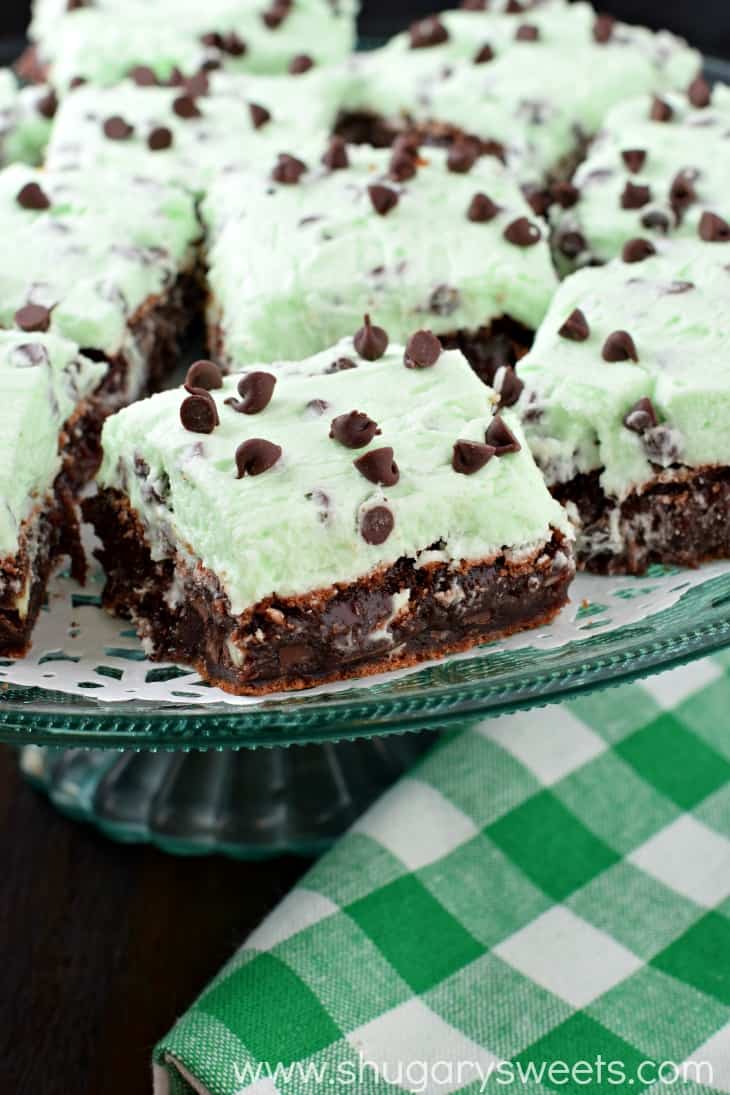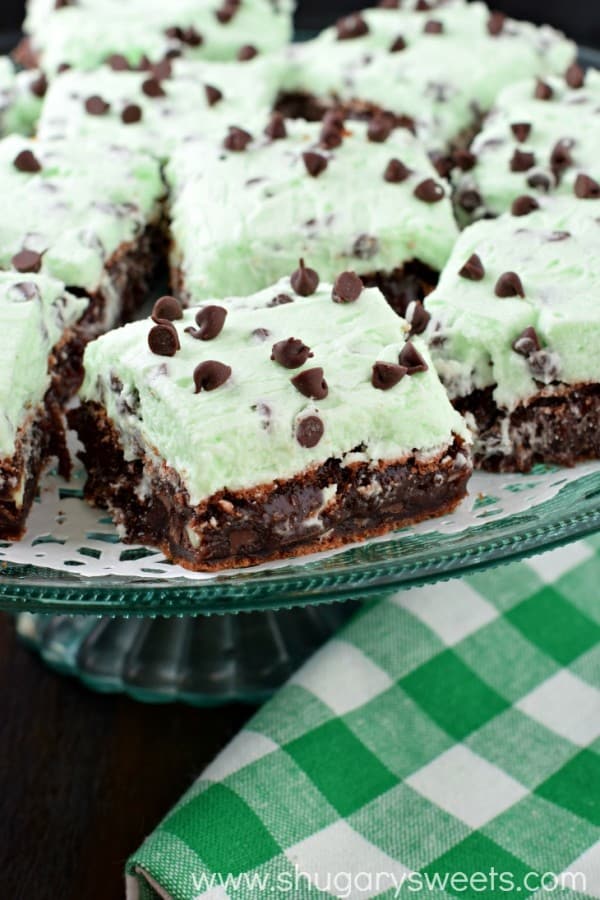 Rainbow Chip Brownies: based off my favorite buttermilk brownie recipe, these give Little Debbie a run for their money!
Zucchini Brownies: I've packed some veggies in this brownie. It adds moisture and the kids will never know!