Minty Meringue Cookies
Aren't these meringue cookies adorable? I saw the idea on Martha Stewart to make them striped. LOVED it! So easy too.
Here's the downside to meringue cookies. They are so light, and melt in your mouth, it's easy to eat a whole bowl without feeling full.
Here's the upside to meringue cookies, they are made with egg whites so it's good protein. Well, and sugar, but c'mon, I'm trying to be positive here!
These are so easy to make, and look great on a cookie tray. Enjoy!
Minty Meringue Cookies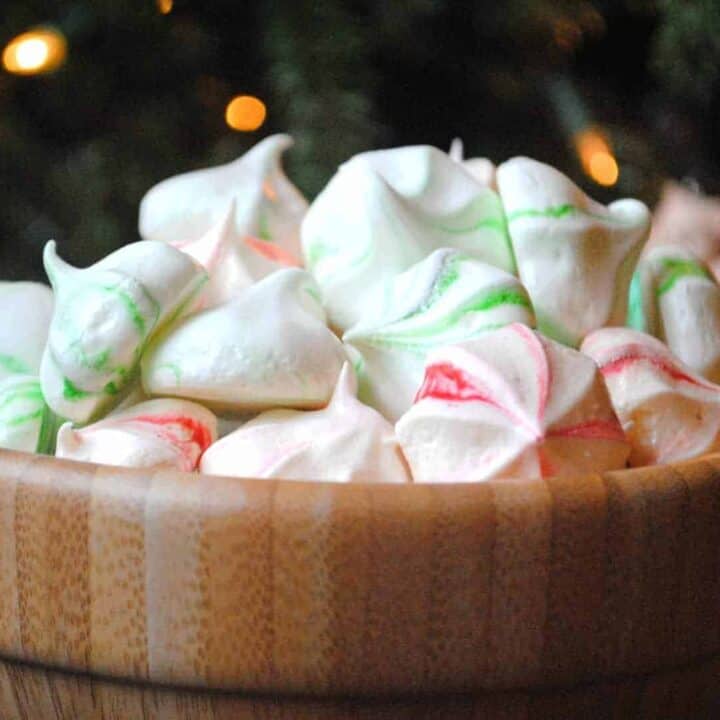 Ingredients
4 egg whites, room temperature
1 Tbsp white vinegar
1 Tbsp cornstarch
1 cup caster sugar
3/4 tsp peppermint extract
gel food coloring
Instructions
Beat egg whites on high until foamy (about 30 seconds). Add vinegar and cornstarch and beat until soft peaks form (about one minutes). Slowly add in the sugar, in a steady stream. Add peppermint. Beat for about 4 minutes until stiff peaks form.
In pastry bag with star tip, draw lines on inside of bag with red gel food coloring. Fill bag with half of meringue mixture. Pipe one inch star cookies onto a parchment lined baking sheet. Repeat with other half of meringue mixture and green food coloring. Place in a 200 degree oven for about 80 minutes, turn oven off and leave in there overnight.
Store in airtight container, up to a week.
Notes
**note** If you can't find caster sugar, I stick my sugar in a food processor (or blender) for a minute just to grind it a little finer!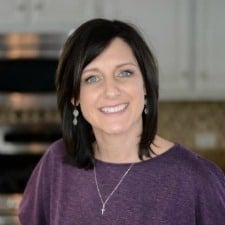 Aimee is a dessert lover (specifically rice krispie treats), workout enthusiast, self-taught foodie, and recipe creator. Her recipes have been featured in over 15 magazines, and her passion is to share her love of cooking with the everyday home cook! Learn more about Aimee.