Shrimp Pasta Salad
Kick up the pasta salad a notch by serving this Shrimp Pasta Salad. It's got a homemade Italian Dressing on it too!
Be sure to sign up for my email…new recipes in your inbox!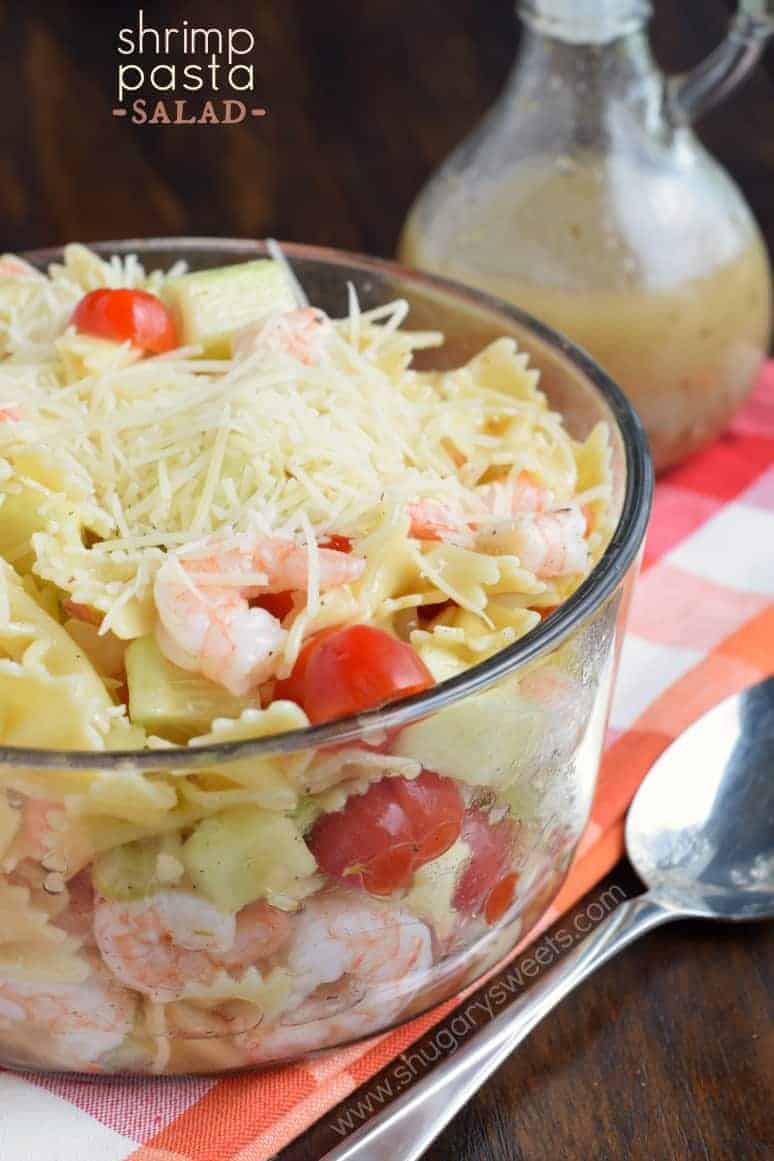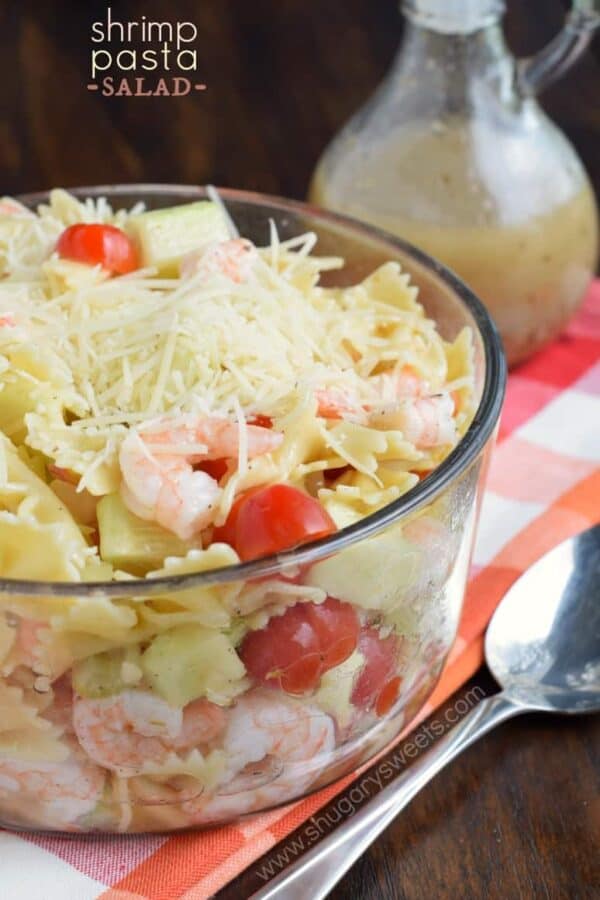 Our old house in Ohio had a neighborhood pool down the street. While we didn't spend as much time there as my kids hoped, we did try to make it down to the pool once a week in the summer.
I realized something though. As my kid would scarf down PB&J sammies with a can of pringles and a capri-sun….all the other families were eating pasta salads. It didn't occur to me that this was a thing.
I barely had time to make a sandwich while heading out the door…make up a pasta salad beforehand? Oh hardly.
Guys. I'm dumb. I would drool over those pasta salads. Seriously.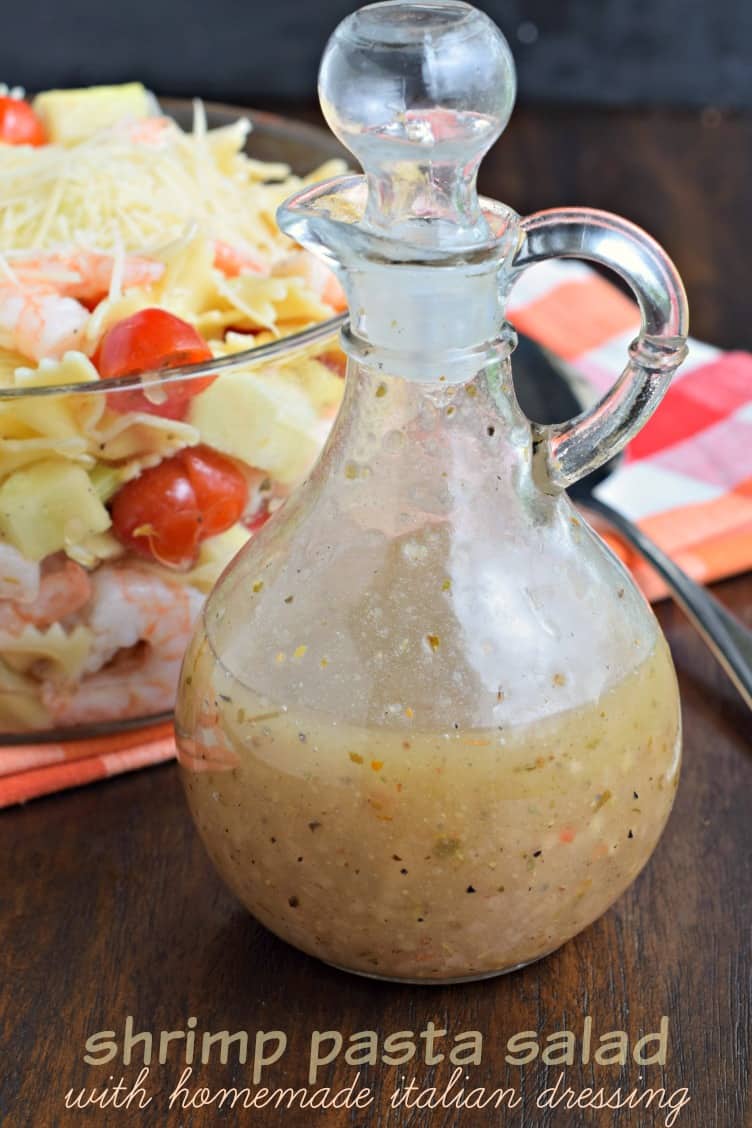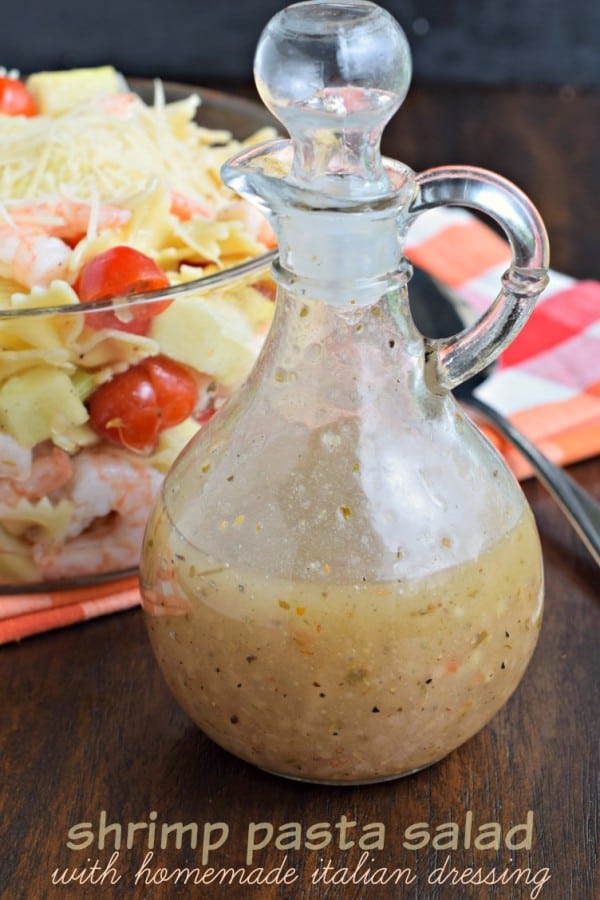 And, did you know it's pretty easy to make a pasta salad. And did you know they taste even better if made ahead of time. I'm kicking myself for not doing this every summer.
This past year my swimmer, Alyssa, has been making herself a weekly pasta salad. Pretty much a box a pasta, whatever fresh veggies we have in the fridge (cucumbers, tomatoes, peppers, broccoli) and then she dumps italian dressing all over it. She eats this every day before practice until it's gone. Then makes a new one on Sunday nights.
WHY didn't I think to do this? Instead of being envious of those over achieving moms and their delicious salads…why didn't I think that maybe they made them in advance. Like any smart person would do!?!
Well, now I've got a delicious, easy pasta salad for any pool day, potluck or summer lunch! The homemade dressing sends this one over the top. And the shrimp? Well, it's a perfect addition to complete this dish and make it a meal!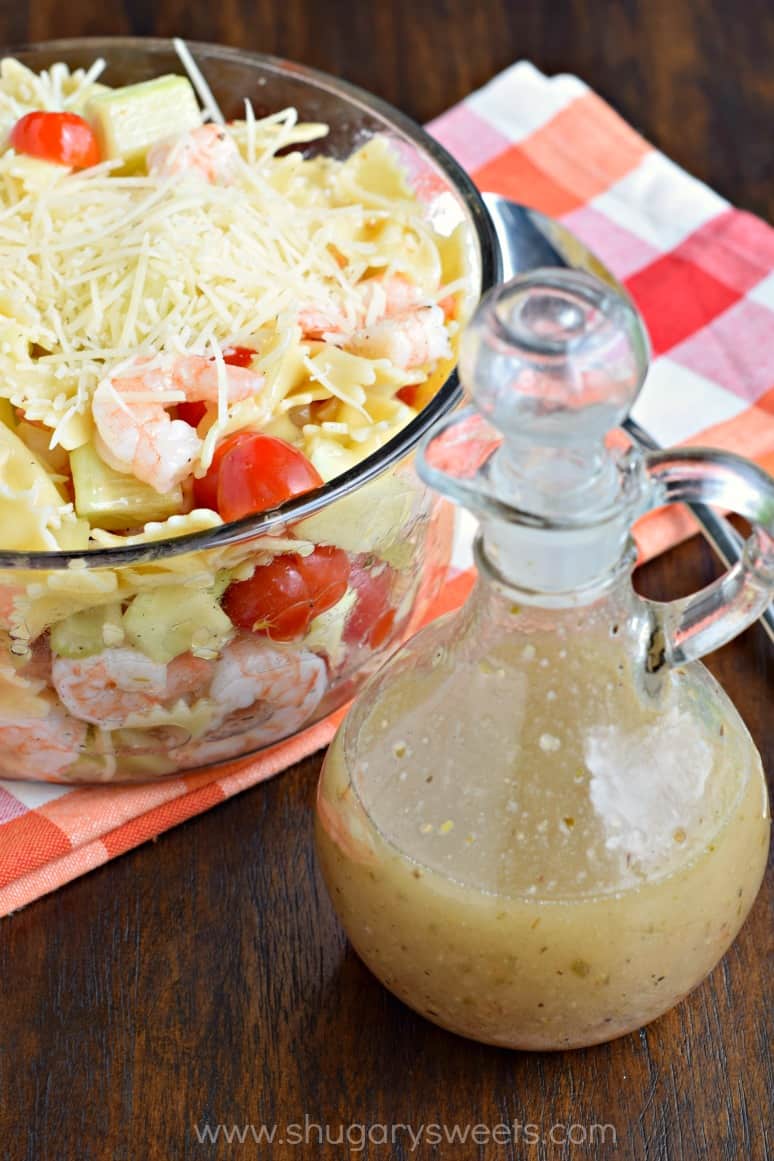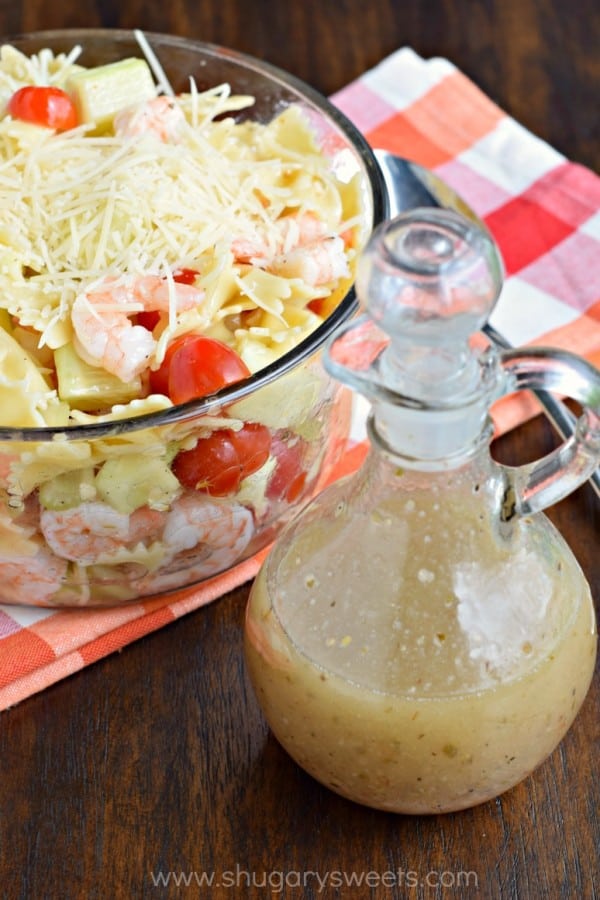 Shrimp Pasta Salad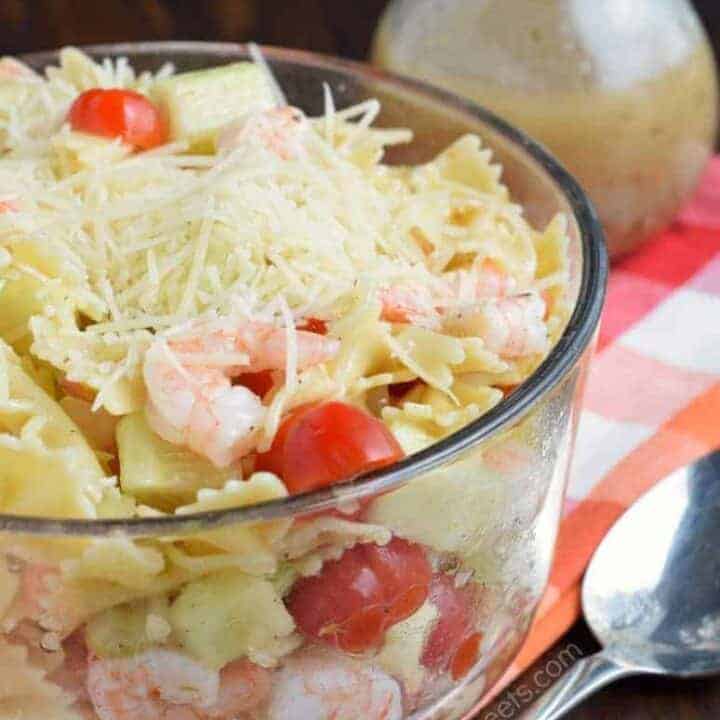 Ingredients
16 oz bow tie pasta, cooked (or any pasta of choice)
1 cup Italian dressing (I use homemade)
3 cup diced vegetables, any combo (I love using cherry tomatoes, cucumber, celery, green pepper, broccoli, whatever you have on hand)
1/4 cup shredded parmesan cheese
8oz shrimp, cooked, tails removed (de-veined)
Instructions
Cook pasta according to package directions. Rinse in cold water.
Dice veggies and add to pasta in a large bowl. Top with italian dressing, parmesan cheese and shrimp. Enjoy.
Love this Pasta Salad recipe? Check these out…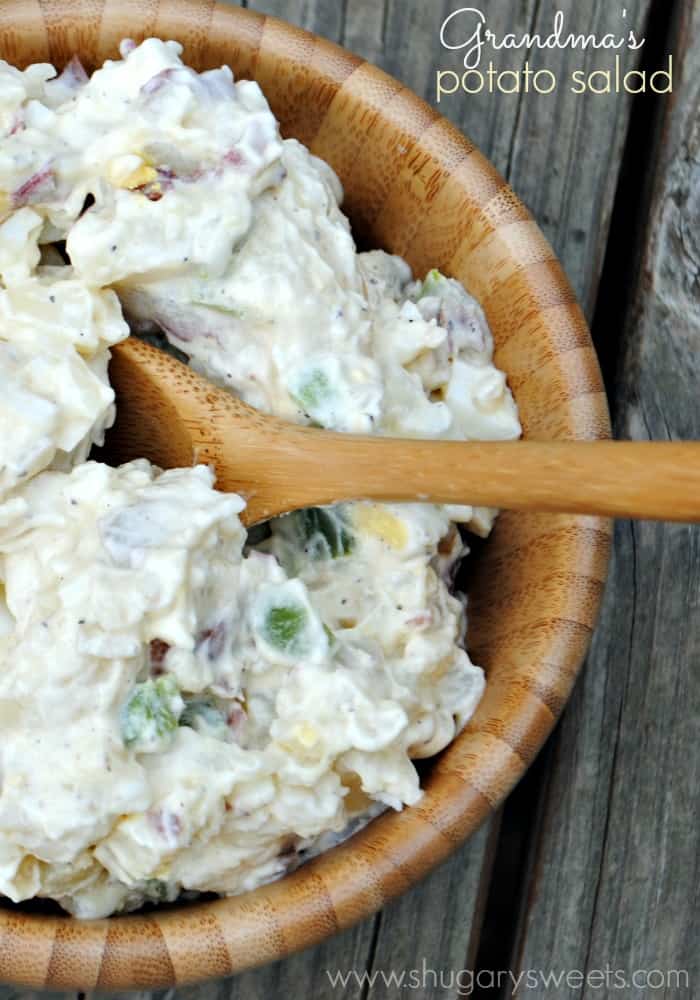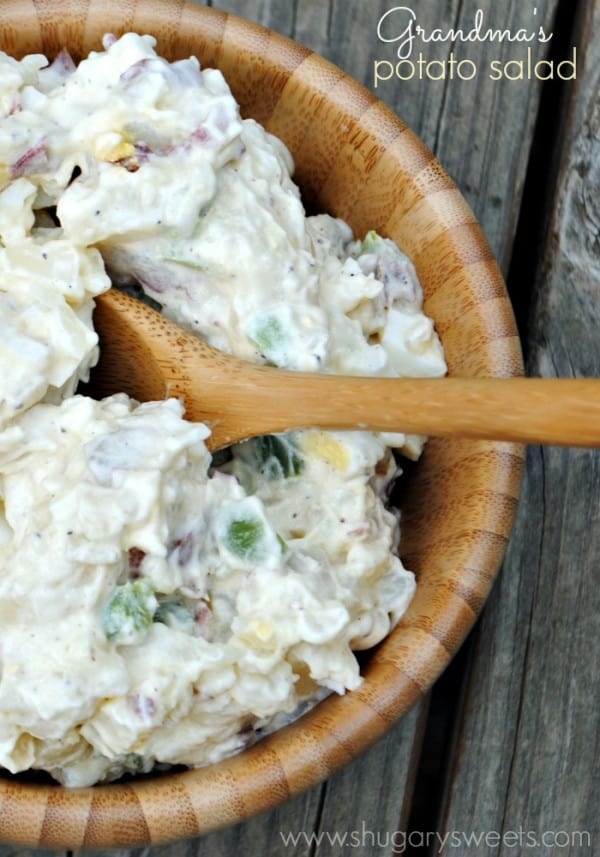 Grandma's Potato Salad recipe is perfect to bring to your next bbq!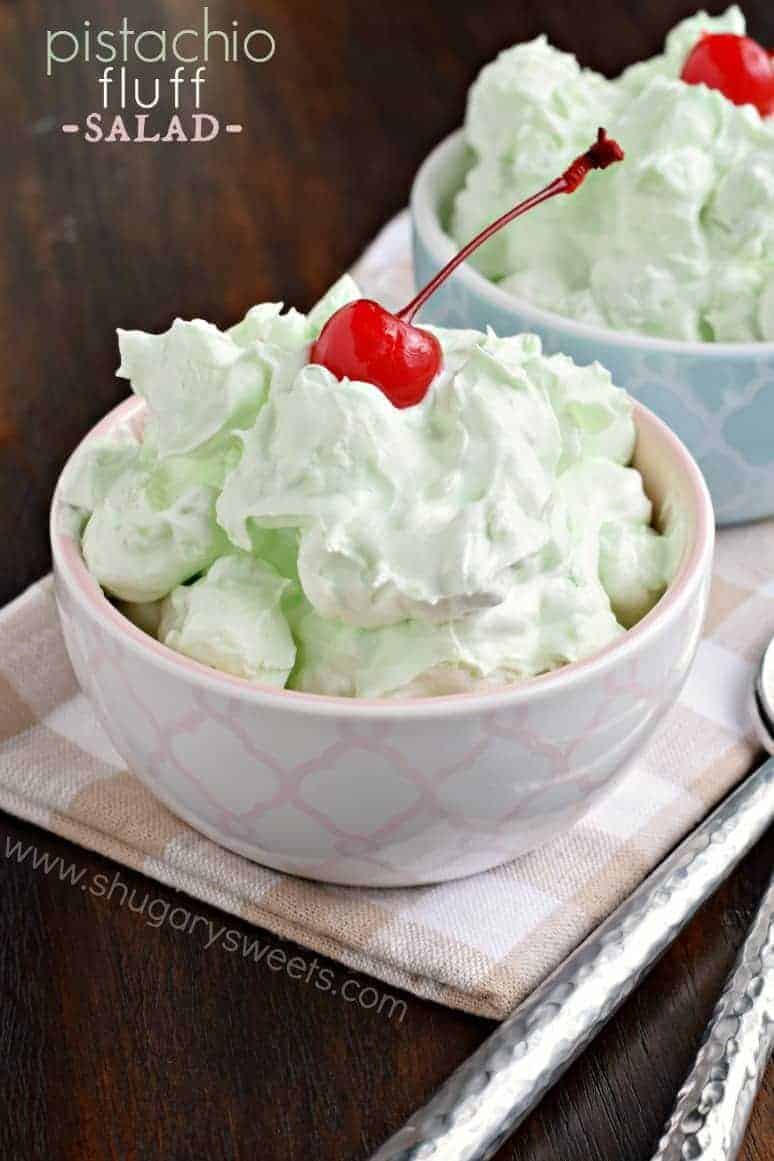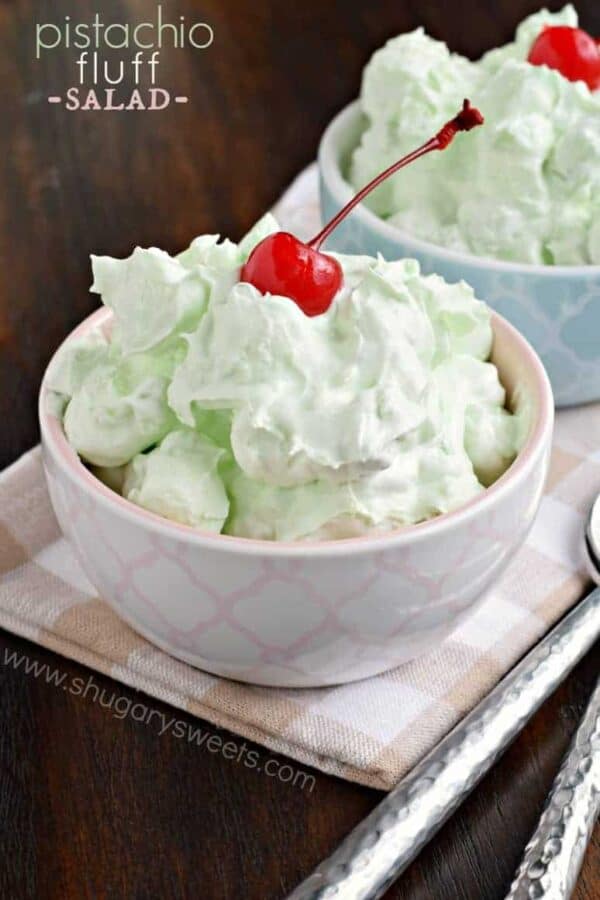 Pistachio Fluff Salad: don't forget the sweet "green" salad!!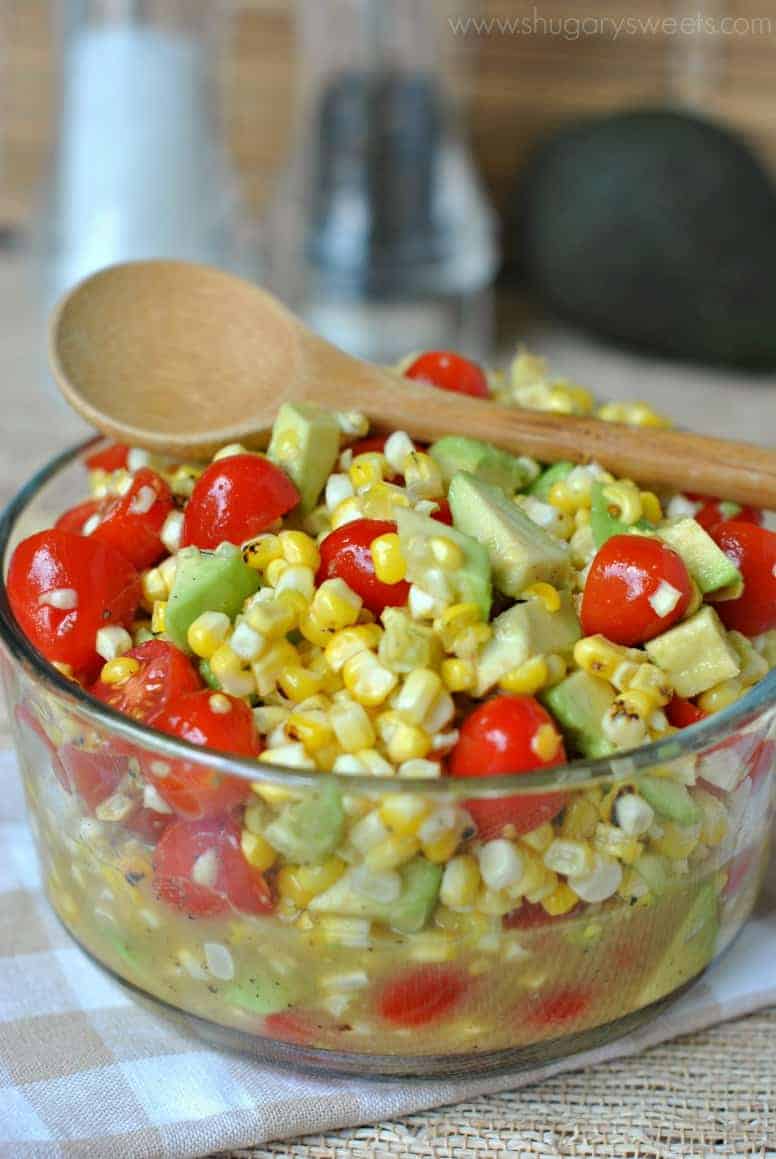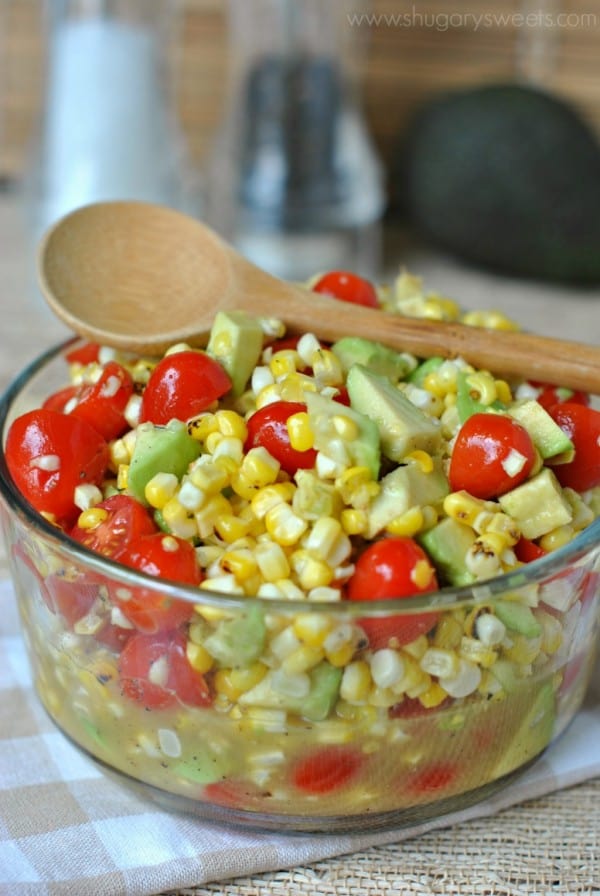 Roasted Corn Salad: this is a great side dish at any summer meal
Love today's Shrimp Pasta Salad? Check out these great recipes from my friends: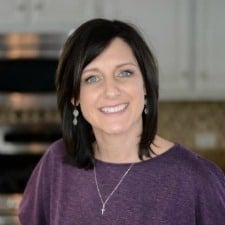 Aimee is a dessert lover (specifically rice krispie treats), workout enthusiast, self-taught foodie, and recipe creator. Her recipes have been featured in over 15 magazines, and her passion is to share her love of cooking with the everyday home cook! Learn more about Aimee.