Swedish Almond Cake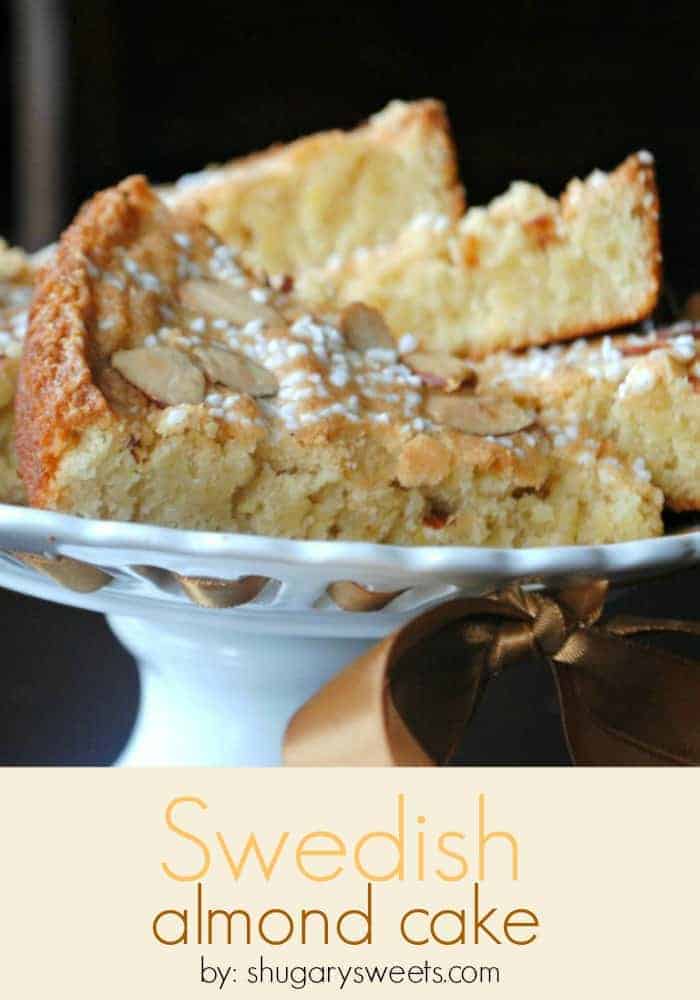 I love a perfect cake to go with my afternoon coffee. This friends, is that perfect cake. It's super moist, dense, and has a hint of lemon and almond.
My friend, Pilvi, from Finland is so kind. She went to Austria and brought me back a beautiful cookbook. With a recipe for the famous Sacher Torte. A beautiful dense chocolate cake, with an apricot filling and chocolate glaze. It's divine. I know because she made it and gave me a piece (and she explained it was much work to make)!
And I brought her was this lovely almond cake. Should I tell her how absolutely easy it is to make? Pilvi, if you are reading this, I love you, but this was too easy to make, especially compared to your beautiful sacher torte.
*note* I used homemade vanilla sugar in this recipe. You could use regular, and add vanilla extract or half a vanilla bean, scraped.
Swedish Almond Cake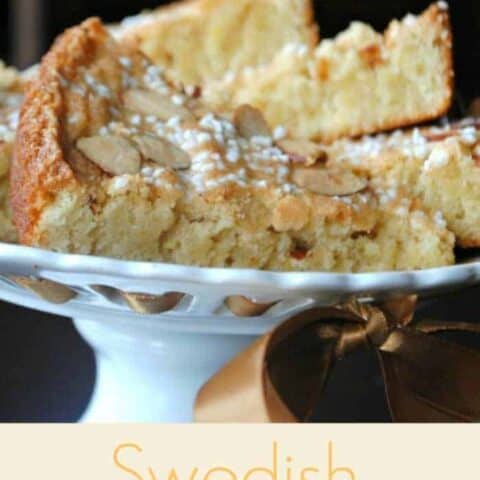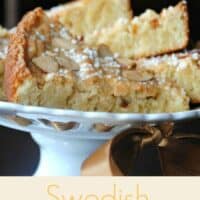 Ingredients
1 cup vanilla sugar
1 lemon, zested
2 eggs
1/4 tsp salt
1/2 tsp almond extract
1 cup flour
1/2 cup butter, melted
2 Tbsp sliced almonds
1 Tbsp coarse sugar (pearl sugar)
Instructions
In mixer, blend vanilla sugar with zest from one lemon. Beat in eggs, one at a time. Add in salt and almond extract.
Mix in the flour and melted butter.
Pour batter into a greased and floured 9 inch cake pan. Sprinkle coarse sugar and almonds on top.
Bake in a 350 degree oven for about 25 minutes. Remove from oven, cool several minutes before turning out of pan.
Enjoy warm or room temperature!