Swedish Almond Cake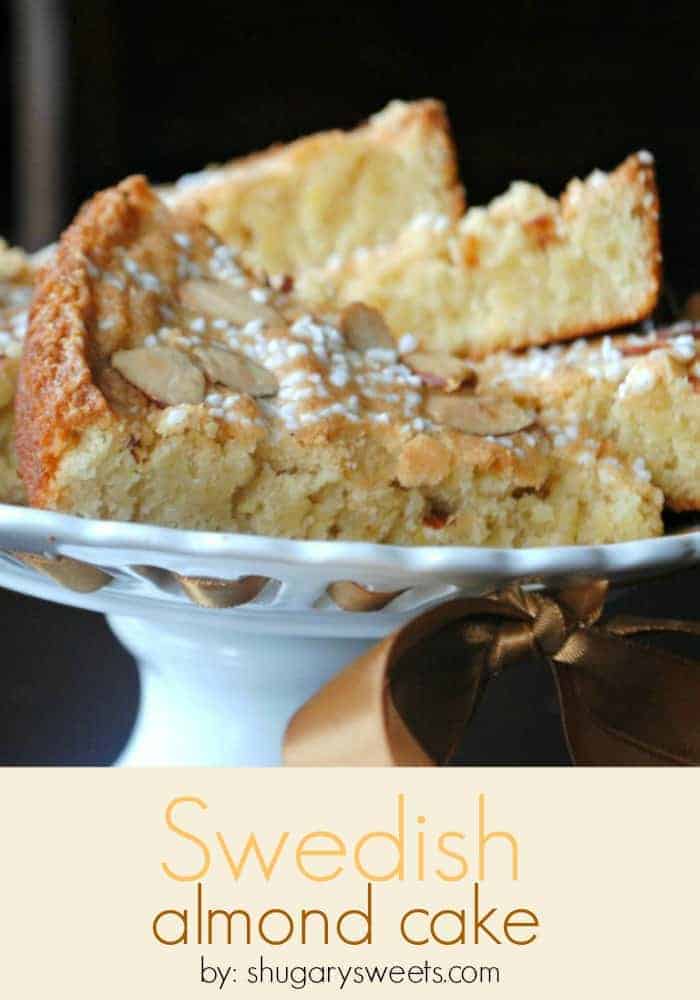 I love a perfect cake to go with my afternoon coffee. This friends, is that perfect cake. It's super moist, dense, and has a hint of lemon and almond.
My friend, Pilvi, from Finland is so kind. She went to Austria and brought me back a beautiful cookbook. With a recipe for the famous Sacher Torte. A beautiful dense chocolate cake, with an apricot filling and chocolate glaze. It's divine. I know because she made it and gave me a piece (and she explained it was much work to make)!
And I brought her was this lovely almond cake. Should I tell her how absolutely easy it is to make? Pilvi, if you are reading this, I love you, but this was too easy to make, especially compared to your beautiful sacher torte.
Swedish Almond Cake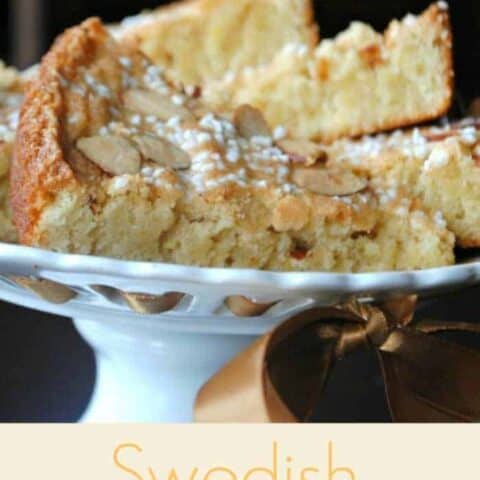 Ingredients
1 cup vanilla sugar
1 lemon, zested
2 eggs
1/4 tsp salt
1/2 tsp almond extract
1 cup flour
1/2 cup butter, melted
2 Tbsp sliced almonds
1 Tbsp coarse sugar (pearl sugar)
Instructions
In mixer, blend vanilla sugar with zest from one lemon. Beat in eggs, one at a time. Add in salt and almond extract.
Mix in the flour and melted butter.
Pour batter into a greased and floured 9 inch cake pan. Sprinkle coarse sugar and almonds on top.
Bake in a 350 degree oven for about 25 minutes. Remove from oven, cool several minutes before turning out of pan.
Enjoy warm or room temperature!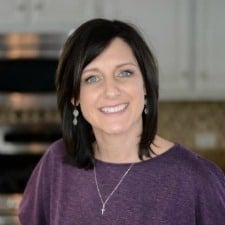 Aimee is a dessert lover (specifically rice krispie treats), workout enthusiast, self-taught foodie, and recipe creator. Her recipes have been featured in over 15 magazines, and her passion is to share her love of cooking with the everyday home cook! Learn more about Aimee.