These Coconut Almond Bars are a delightful homemade candy bar recipe filled with toasted coconut and topped with chocolate, caramel, and crunchy almonds!
Love almonds? Give our kringle recipe a try soon. Buttery and flaky pastry topped with sliced almonds. Or try our almond truffles for a holiday treat!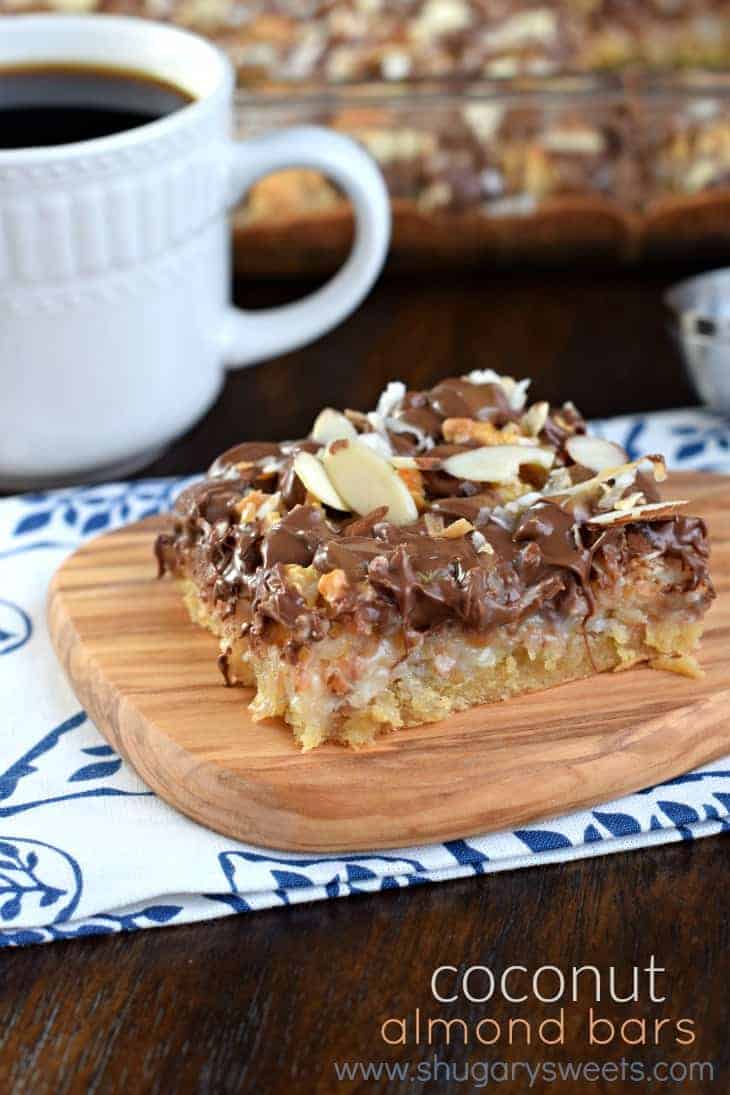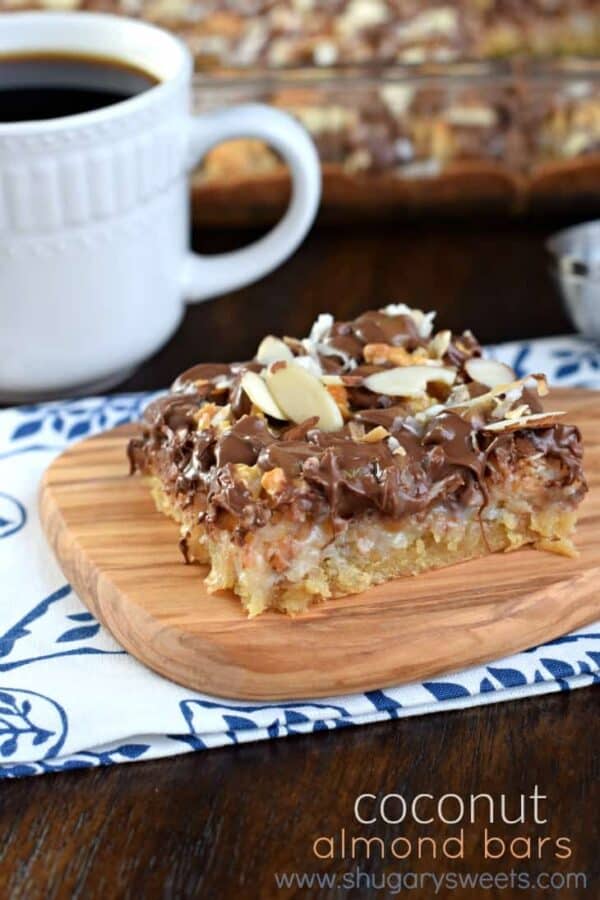 How to make Coconut Almond Bars
Use baking spray to coat your baking dish. Or line it with parchment paper. The sticky filling might adhere to your pan, otherwise.
While the crust is baking (for about 5-6 minutes) whip up the filling. It's going to be very thick, so be careful when adding it on top of your crust. I used a scoop to drop tablespoons of filling evenly over my bottom layer.
When the bars are done baking, immediately sprinkle on your chocolate chips. I also added the caramel and sliced almonds at this time too. I didn't spread my chocolate like the original recipe stated, and it turned out just fine this way. They remind me of those ooey, gooey Magic Bars!
Once cooled, store these in the refrigerator. You'll love the chilled flavor and it keeps them from getting too soft! ENJOY.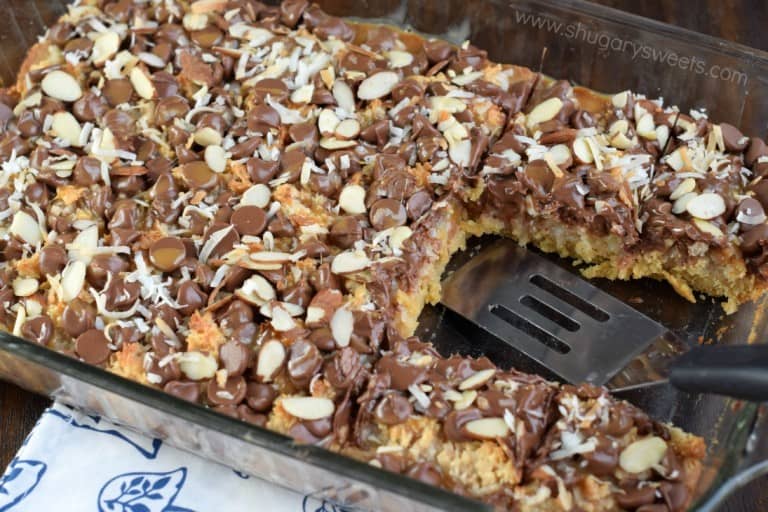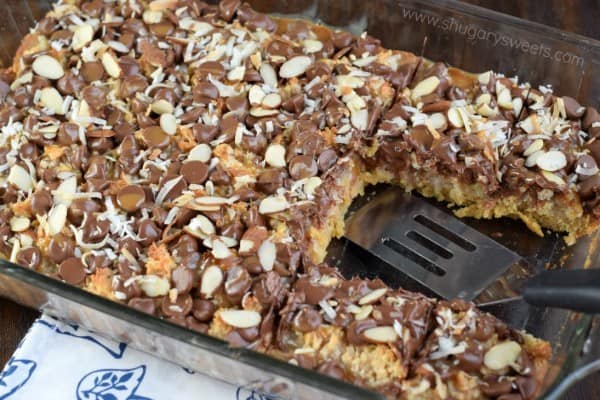 More Easy Desserts