Milk Chocolate and Macadamia Nut Cookies
Soft, chewy Milk Chocolate Cookies with Macadamia Nuts! These are fantastic warm out of the oven!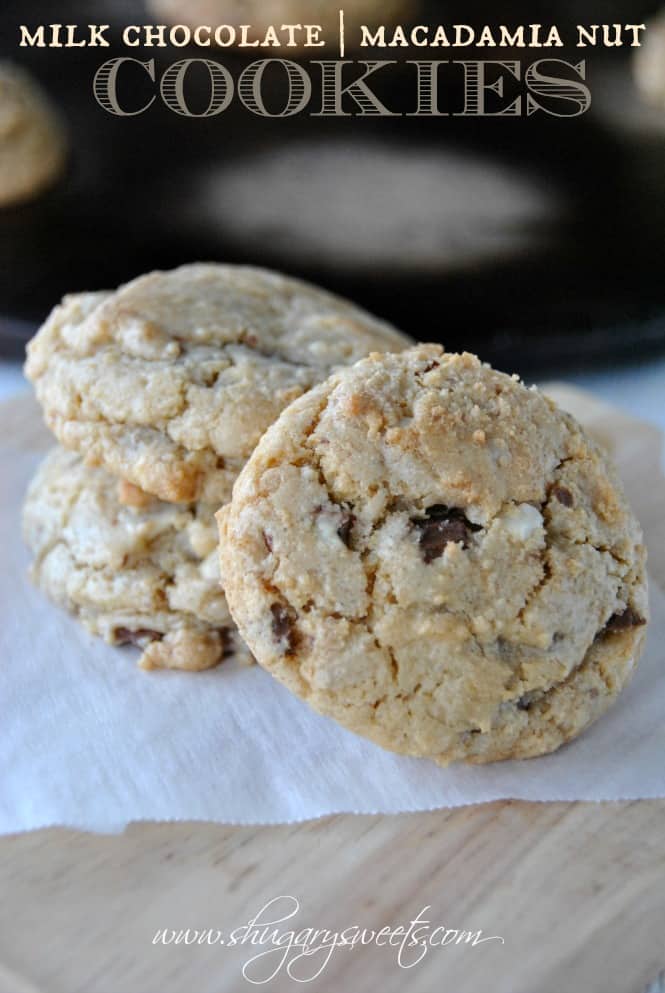 I always forget to share cookie recipes with all of you. I make cookies at least once a week around here, but I put them immediately in the cookie jar and forget sometimes to take photos. Occasionally it's an old recipe, but more often than not I try to make something new. I usually find inspiration by walking down the cookie aisle in the grocery store. I'll see a package of Pepperidge Farm cookies and think, "oooh that sounds good." And instead of paying $4 for a package of 12 cookies; I make my own!
These Milk Chocolate and Macadamia Nut cookies are my take on the Sausalito cookies from Pepperidge Farm.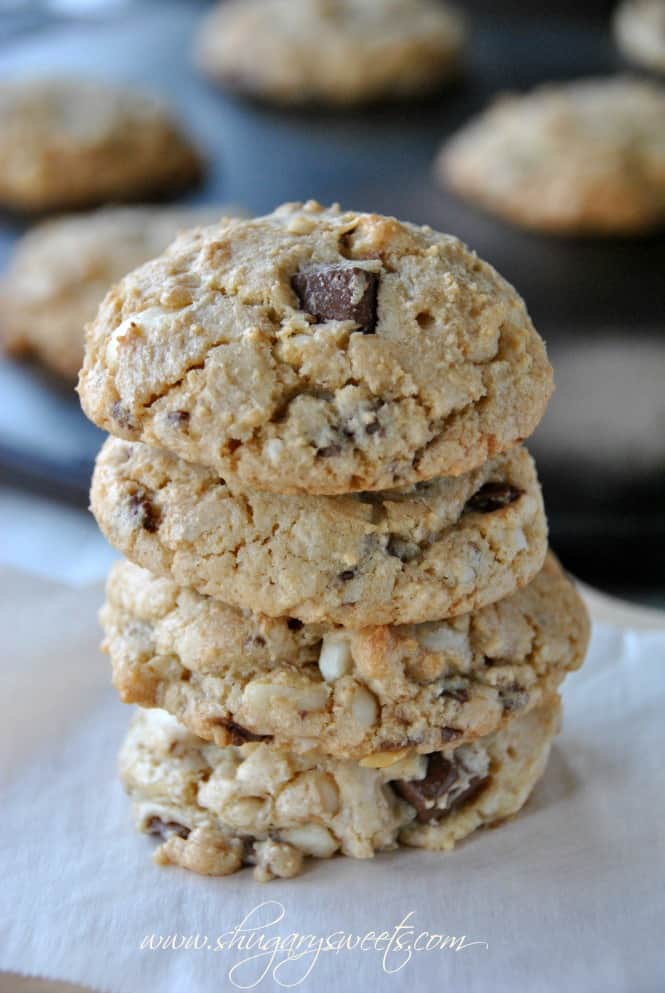 My kids prefer to not have nuts in their cookies, except when it comes to macadamias. We ALL love macadamia nuts!
You can certainly use whatever NUT you prefer, pecans would be great in this cookie too.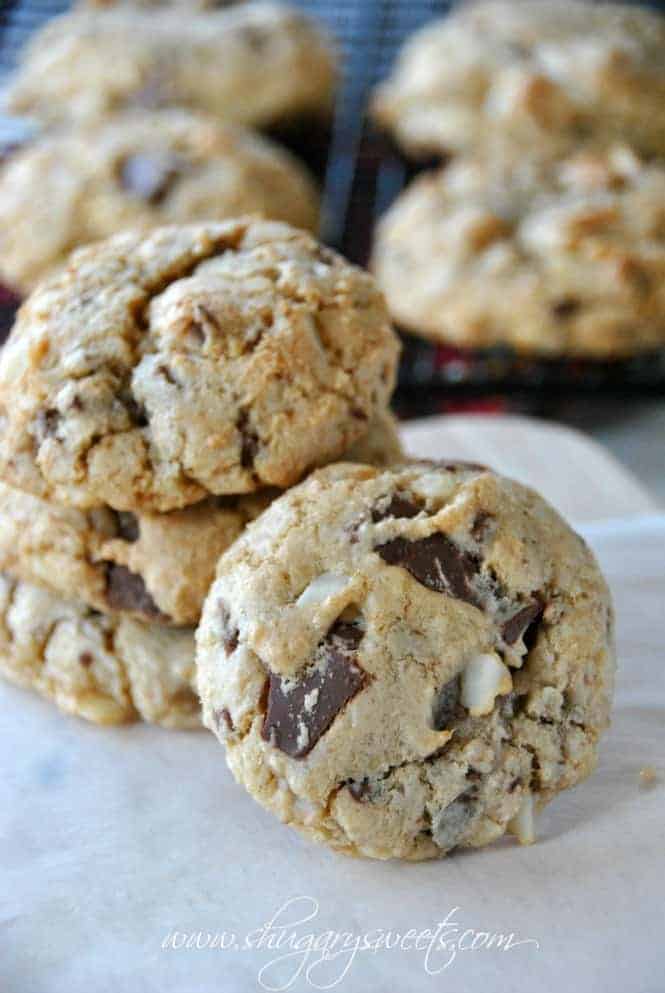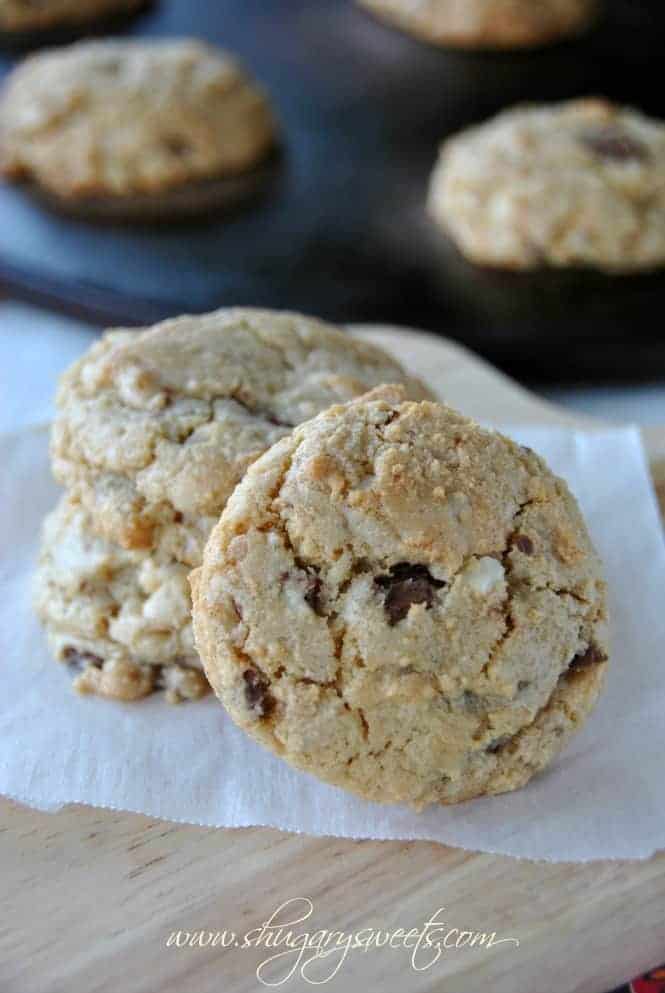 This recipes makes about 3-5 dozen cookies, depending on how big you scoop them. For some of you that may be a lot of cookies! You can either bake them all, let them cool completely, then freeze your baked cookies in gallon sized ziploc freezer bags. OR,  my preference, is to freeze the dough. I scoop out the dough on a metal cookie sheet (the size I would normally scoop to bake). Freeze for one hour. Then stick all the frozen cookie dough balls into a ziploc freezer bag marked with the type of cookie and how to bake. This way you have cookie dough made and ready to bake. Which means, fresh baked cookies in minutes! I usually have to add a few minutes onto the bake time if I am baking them from frozen.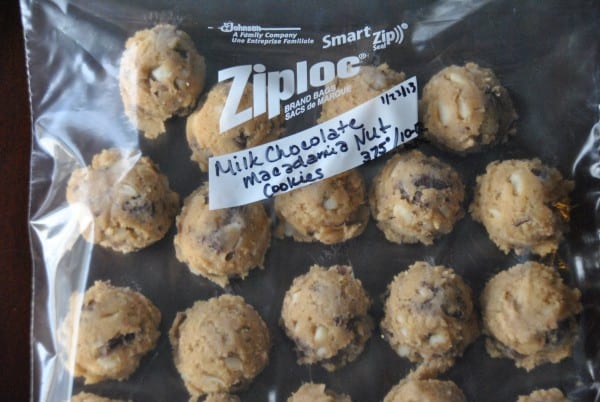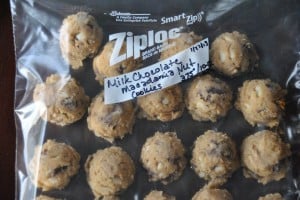 Here are some of my other favorite cookie recipes….
These Citrus Cookies are soft and chewy and filled with orange, lemon and lime zest! Rolled in sugar for some extra sweetness!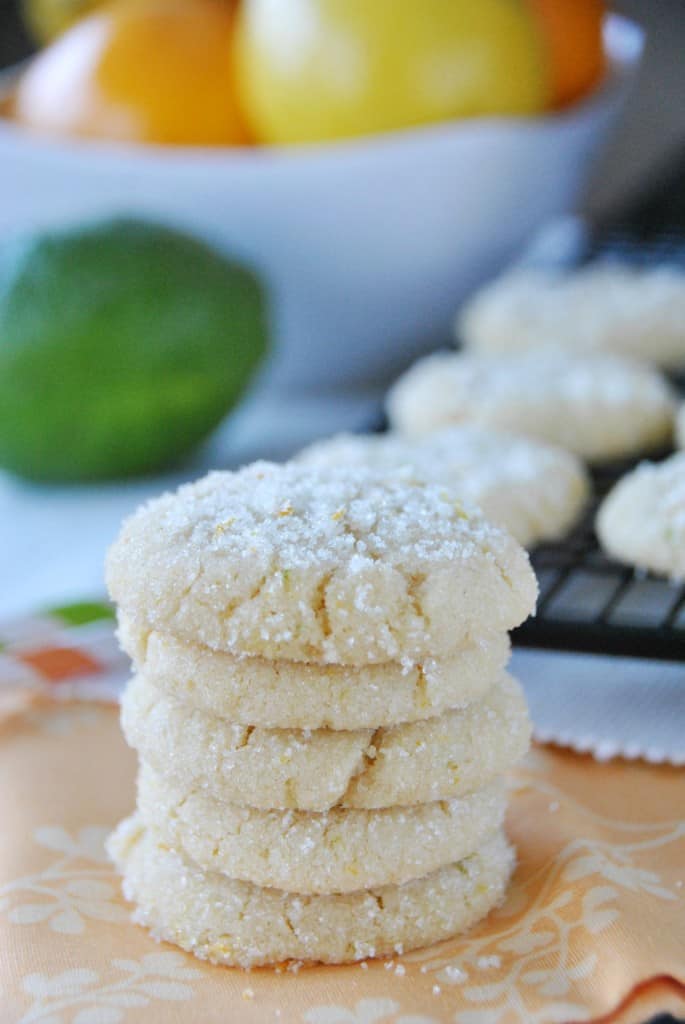 Butterscotch Shortbread bars: these delicious, buttery cookie bars are simply amazing. The rich shortbread cookies with browned butter and butterscotch chips will keep you wanting more. Plus, they couldn't be easier to make!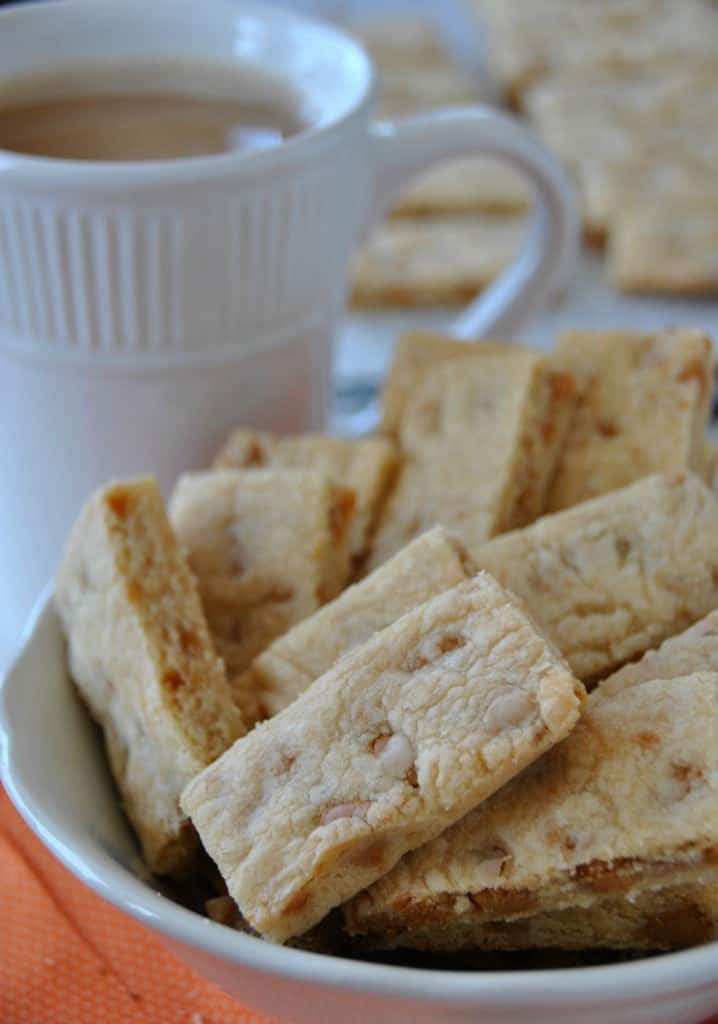 Whopper Cookie Bars: a malted cookie crust topped with a layer of fudge and chopped Whopper candies! These freeze and become the ultimate chewy malted cookie!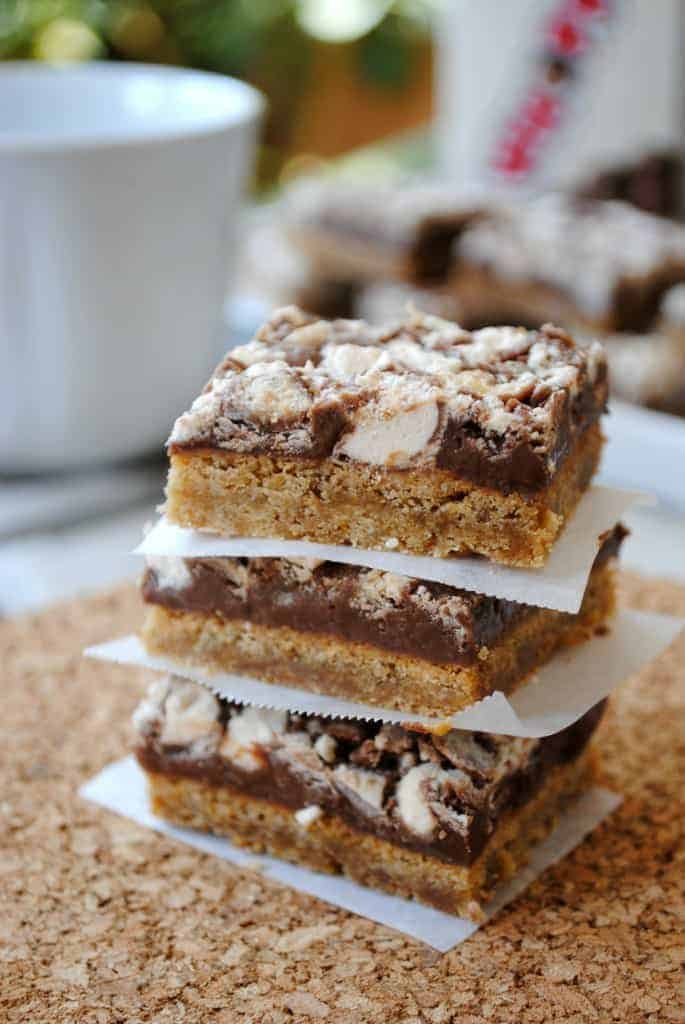 Bite Sized Chocolate Chip Cookies dipped in Chocolate: the BEST chocolate chip cookie recipe, then dipped in chocolate? Yeah, seriously.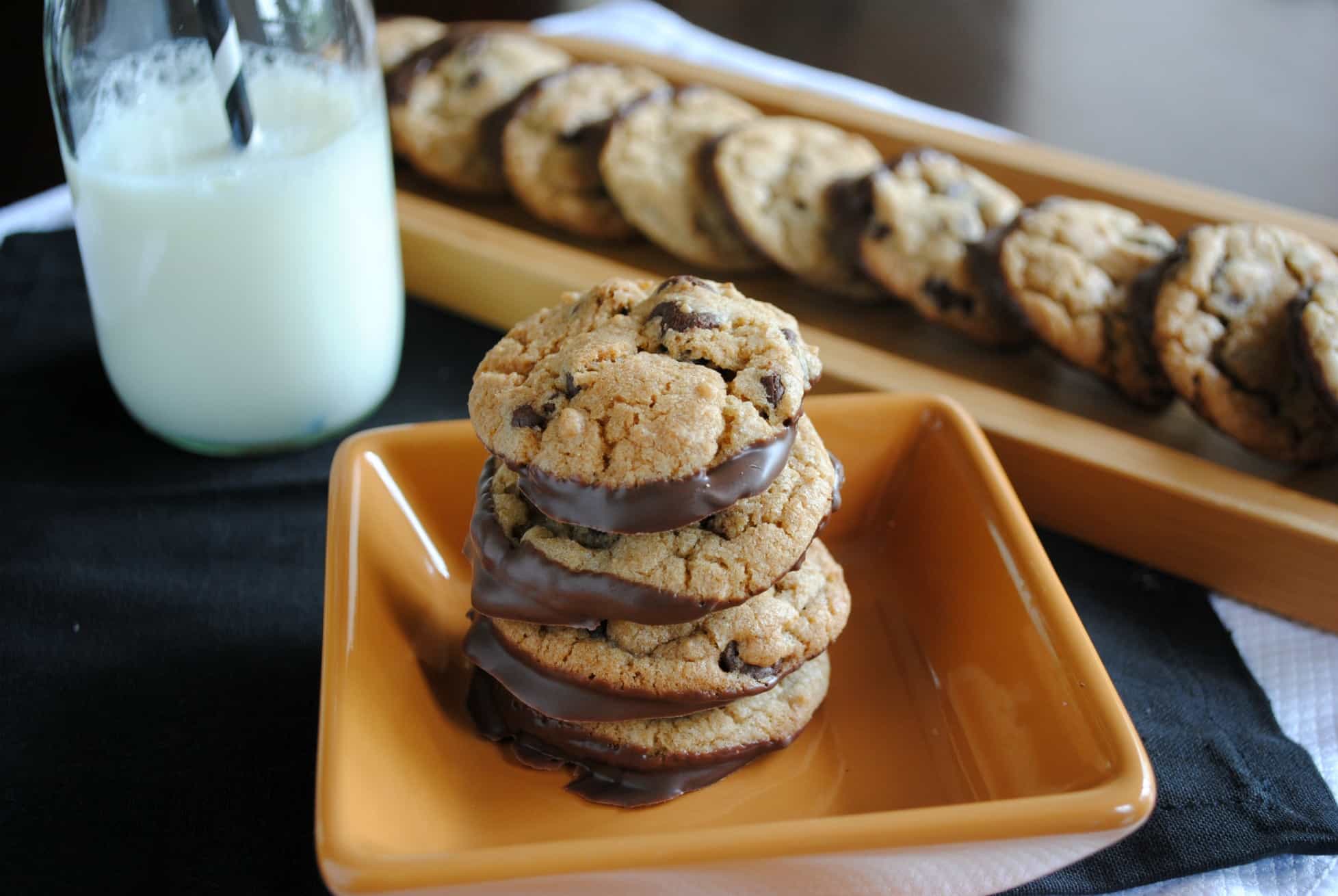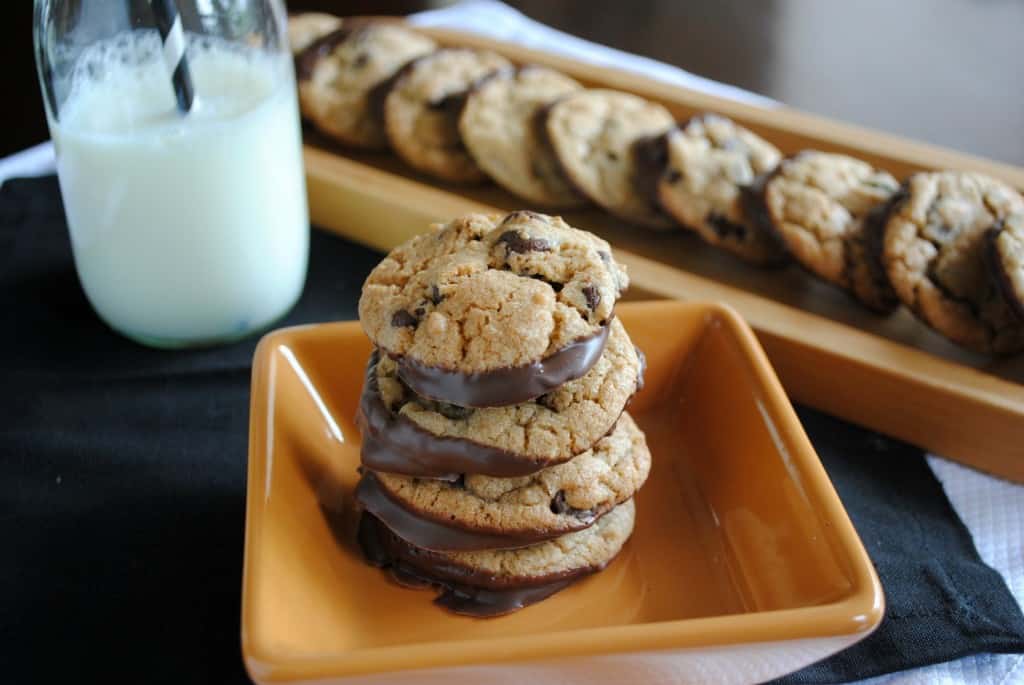 Love all these cookie recipes? Find more delicious recipes by following me on Pinterest:
Don't miss another mouthwatering recipe from Shugary Sweets! Be sure to follow me:
 Facebook | Twitter | Google+ | Pinterest | Bloglovin'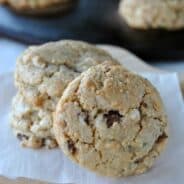 Milk Chocolate and Macadamia Nut Cookies
Yield: 3-5 dozen, depending on size
Soft, chewy Milk Chocolate Cookies with Macadamia Nuts! These are fantastic warm out of the oven!
Ingredients:
3/4 cup unsalted butter, melted
1 cup light brown sugar
1/2 cup granulated sugar
2 eggs
1 tsp vanilla extract
2 1/4 cup all purpose flour
1/2 tsp baking soda
1/2 tsp kosher salt
1 cup milk chocolate (I used Green & Blacks Milk chocolate bars, chopped)
1 cup macadamia nuts, chopped
Directions:
In a large mixing bowl, beat melted butter with sugars. Add eggs, one at a time, until well blended. Slowly add flour, baking soda and salt.
Fold in milk chocolate and nuts.
Drop by large tablespoon onto a parchment paper lined baking sheet. Bake in a 375 degree oven for 10-12 minutes. Cool on wire rack.
ENJOY.
MAKING THIS RECIPE? Share it with me on Instagram using the hashtag #ShugarySweets so I can see what you're cooking up in the kitchen!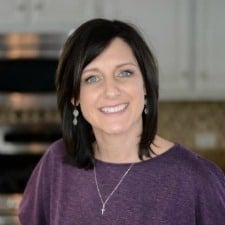 Aimee is a dessert lover (specifically rice krispie treats), workout enthusiast, self-taught foodie, and recipe creator. Her recipes have been featured in over 15 magazines, and her passion is to share her love of cooking with the everyday home cook! Learn more about Aimee.