Soft, chewy Milk Chocolate Cookies with Macadamia Nuts! These are fantastic warm out of the oven!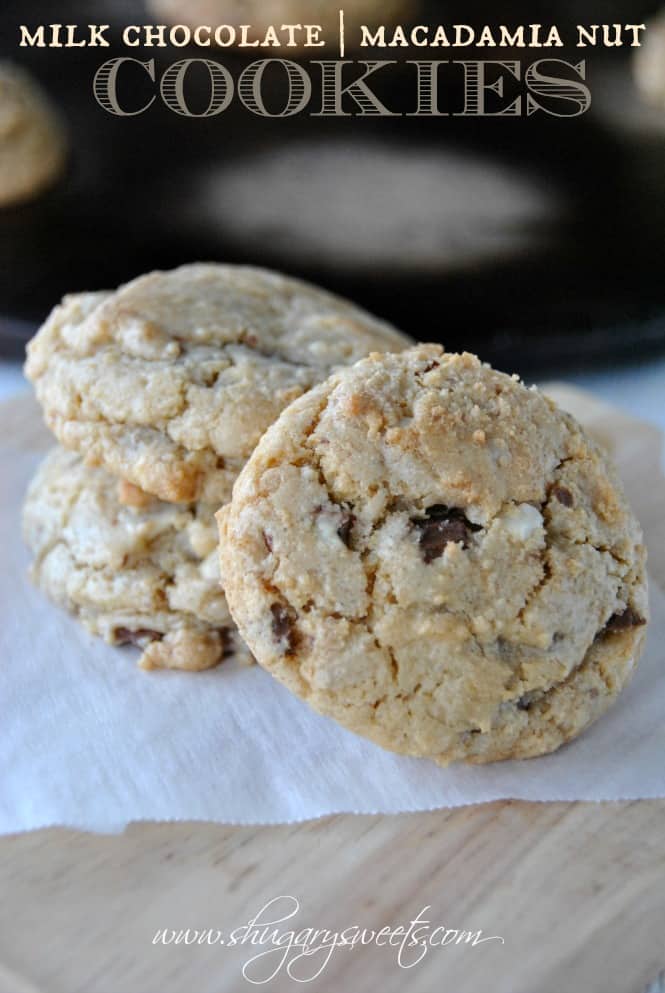 These Milk Chocolate and Macadamia Nut cookies are my take on the Sausalito cookies from Pepperidge Farm.
My kids prefer to not have nuts in their cookies, except when it comes to macadamias. We ALL love macadamia nuts!
You can certainly use whatever NUT you prefer, pecans would be great in this cookie too.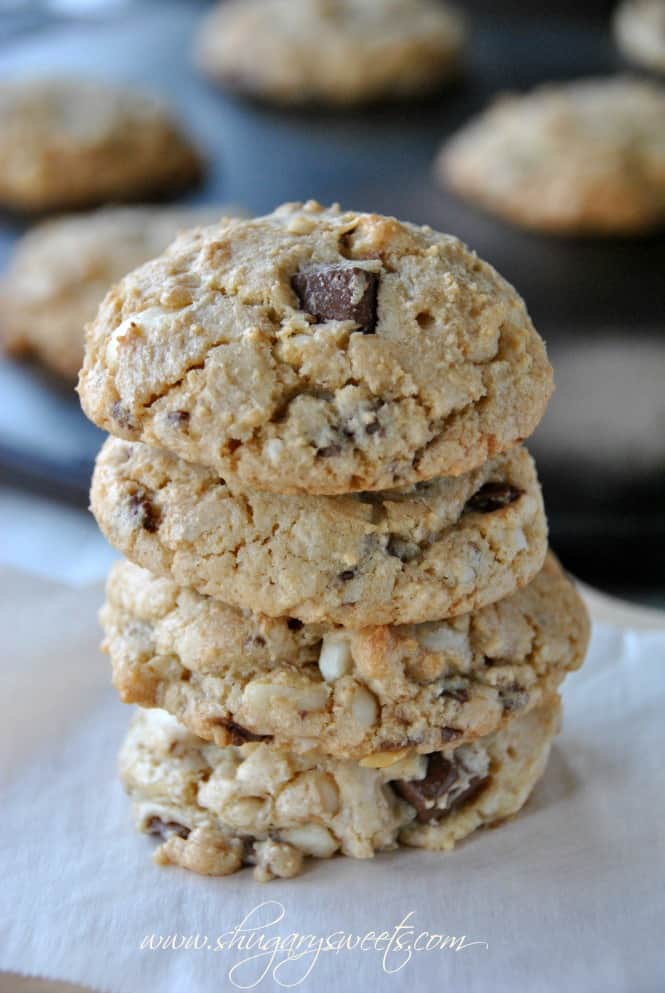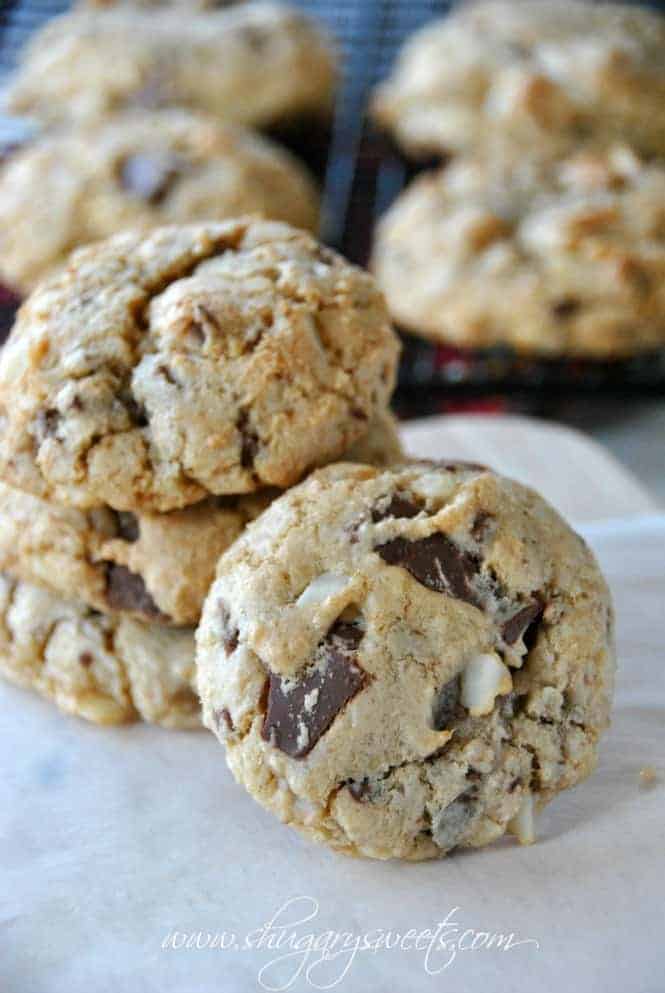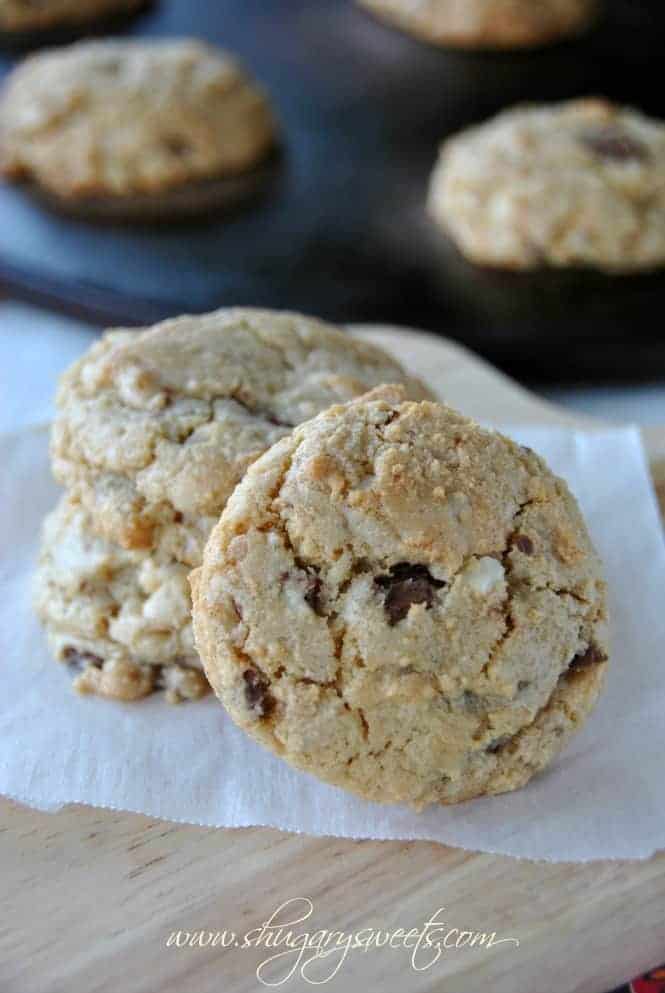 More Cookie Recipes
These Citrus Cookies are soft and chewy and filled with orange, lemon and lime zest! Rolled in sugar for some extra sweetness!
Butterscotch Shortbread bars: these delicious, buttery cookie bars are simply amazing. The rich shortbread cookies with browned butter and butterscotch chips will keep you wanting more. Plus, they couldn't be easier to make!
Whopper Cookie Bars: a malted cookie crust topped with a layer of fudge and chopped Whopper candies! These freeze and become the ultimate chewy malted cookie!