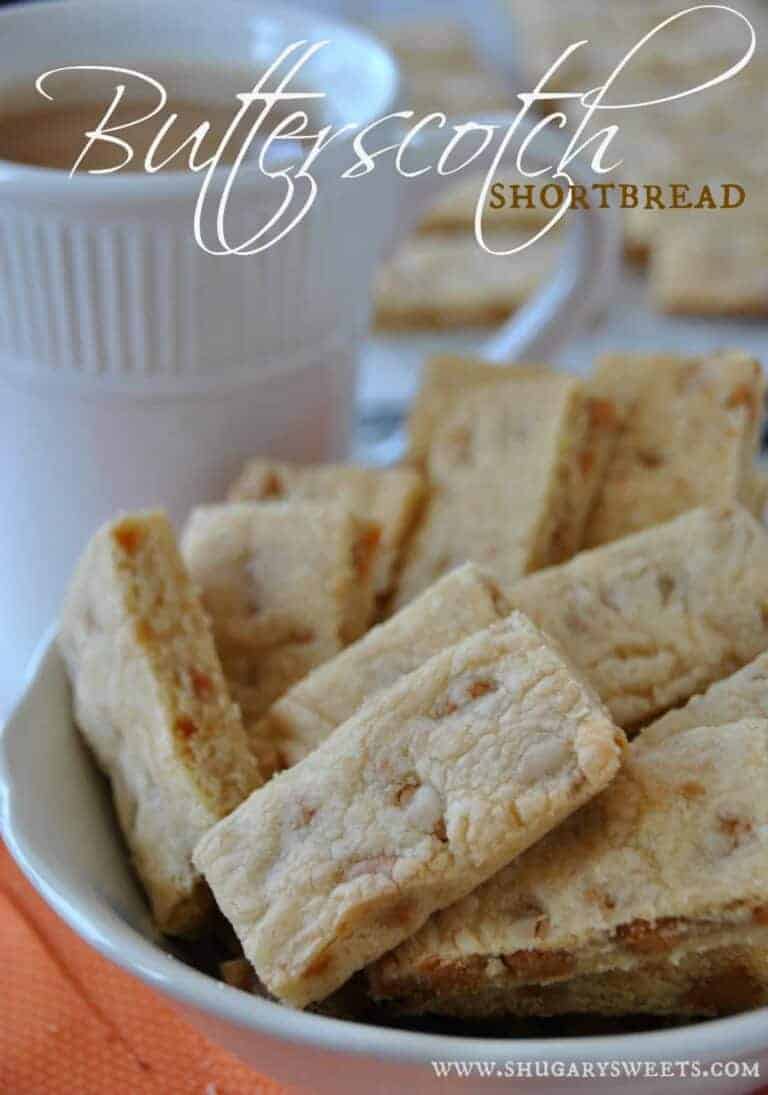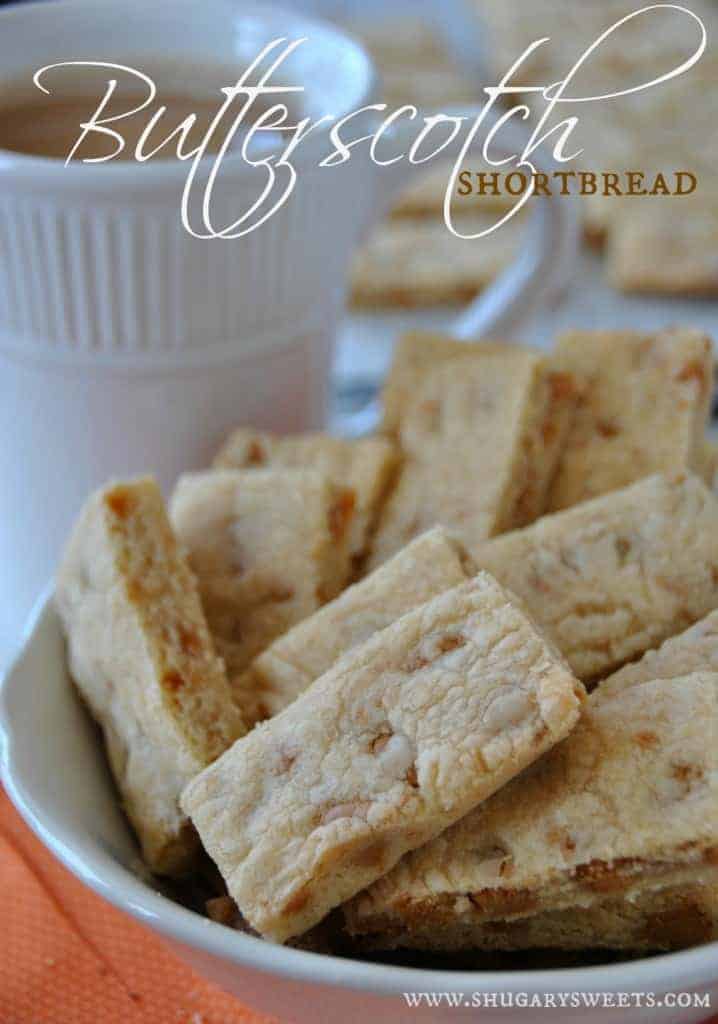 Here's the thing friends. Shortbread cookies can be very addicting.
Butterscotch Shortbread cookies? Well, let's just say I warned you.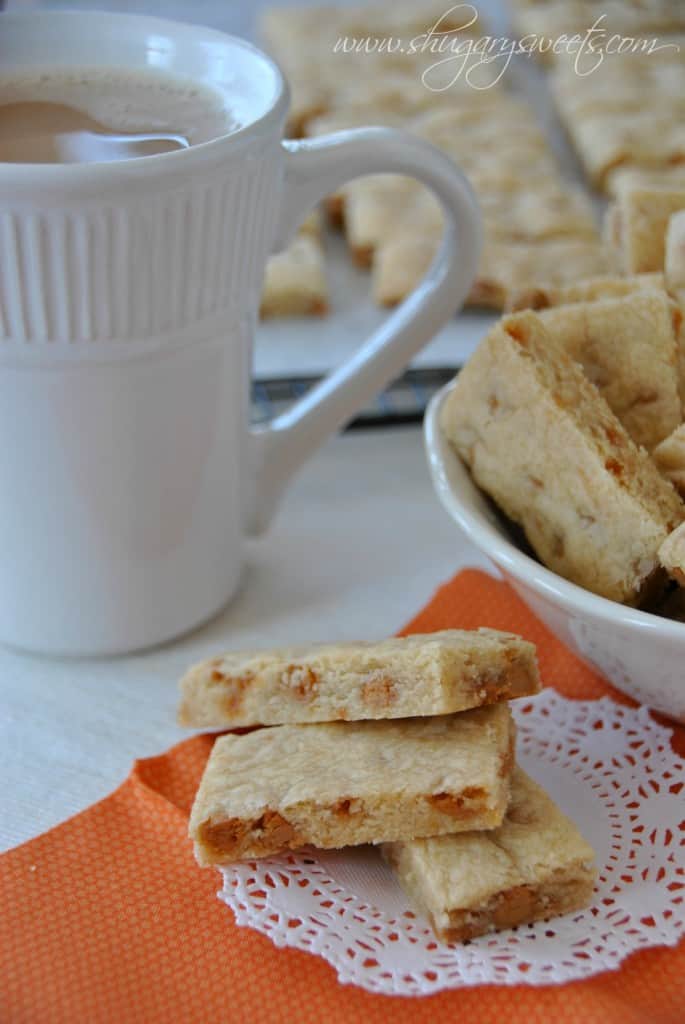 Shortbread cookies are one of the easiest cookies to make. But for some reason, these gave me a little bit of a challenge. See normally, I make the dough, wrap it in saran wrap, chill it, slice and bake.
But today I was a little hurried. And I browned the butter (something I don't usually do with shortbread cookies). I wanted to infuse a little extra butterscotch flavor into these, so browning the butter had to be done. But the dough wasn't 'right'. And I didn't want to chill it (did I mention I was in a hurry?). So instead of throwing it out, I did what any genius baker would do. I added an egg.
Seriously, I had no idea if it would work or not (I don't normally put eggs in my shortbread).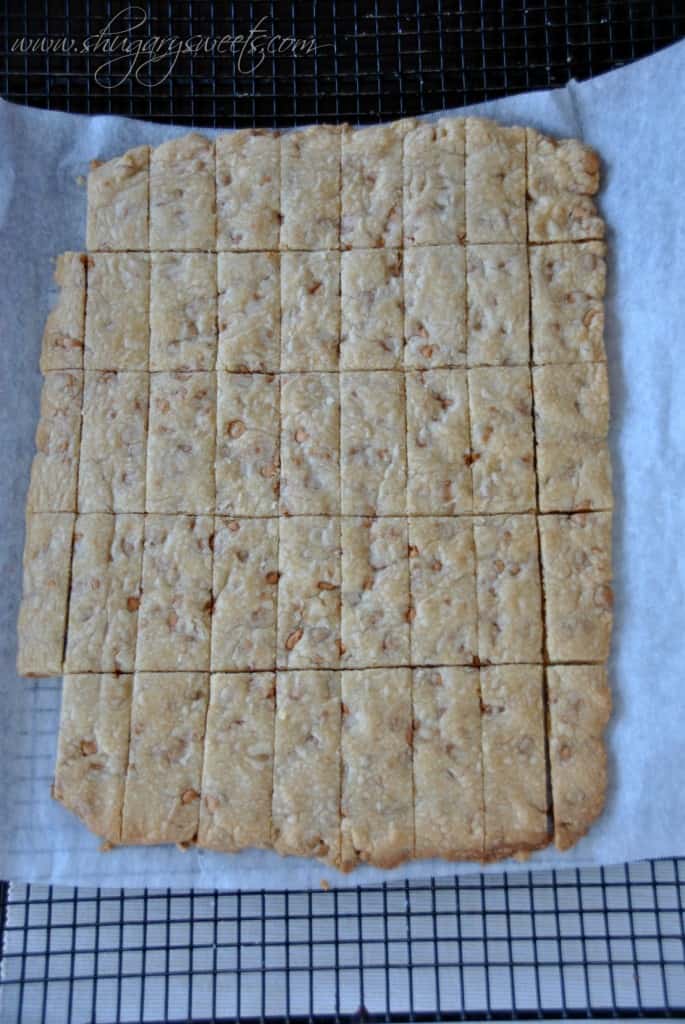 IT WORKED. And these cookies are amazing. Please trust me. Here they are all sliced and purrrttyyy for you (yes, I ate the corners. Had to taste test before photo ops).Okay. So you're trying to eat healthy. These are great stored in the freezer too! You can just pull one or two out for dessert! I mean, you need to reward yourself with cookies, right? Hmmm, maybe that's why I can't lose weight!!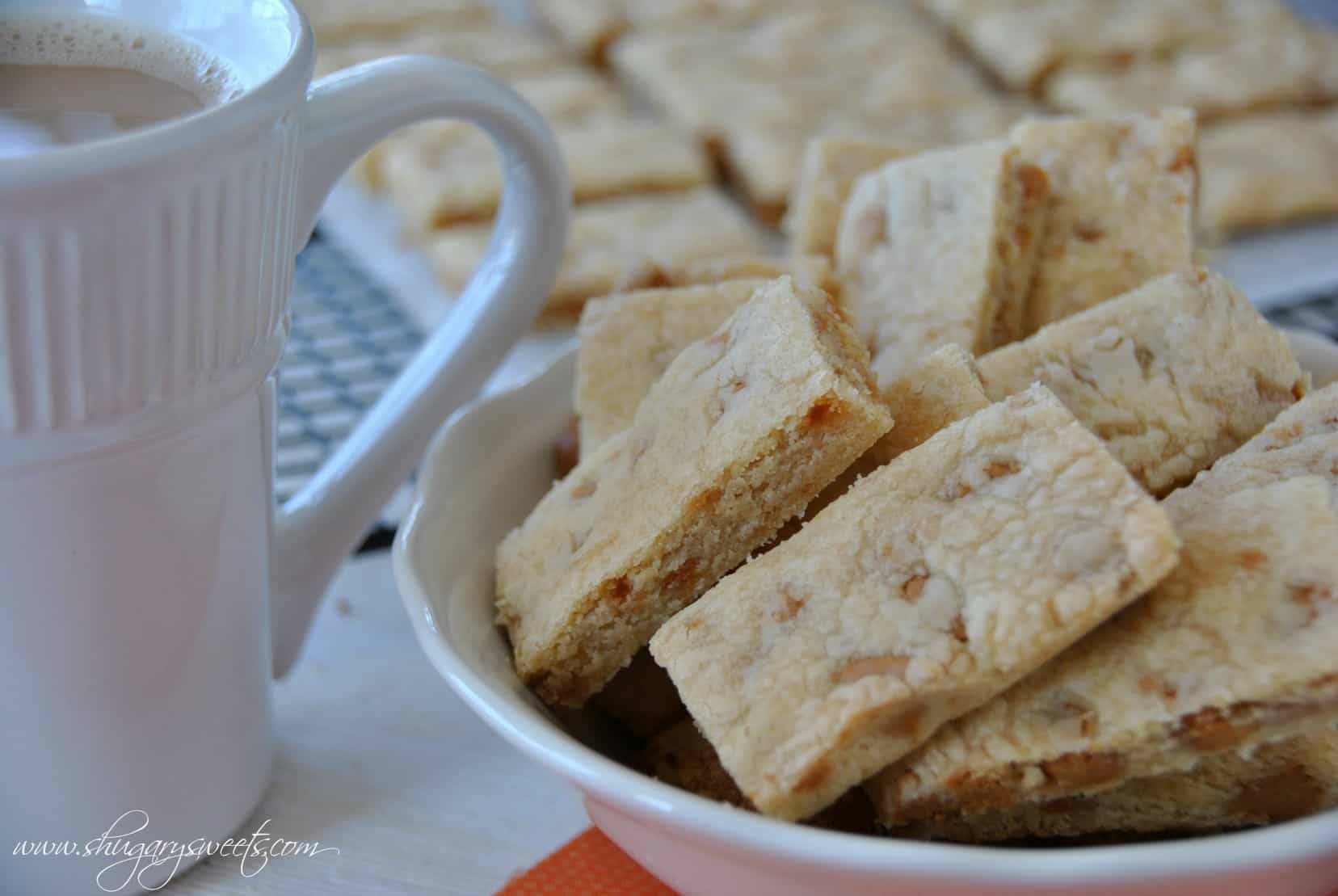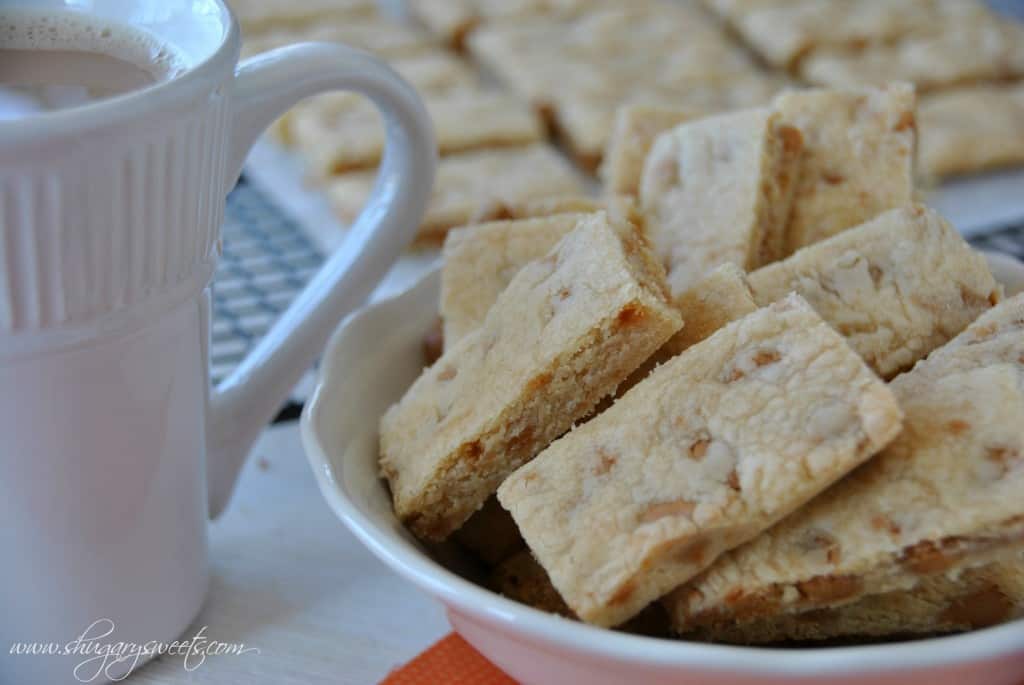 Love Butterscotch? Love Shortbread? Here are a few other fun recipes:
Triple Chip Revel Bars: fudgy cookie bars made with butterscotch, dark chocolate and milk chocolate morsels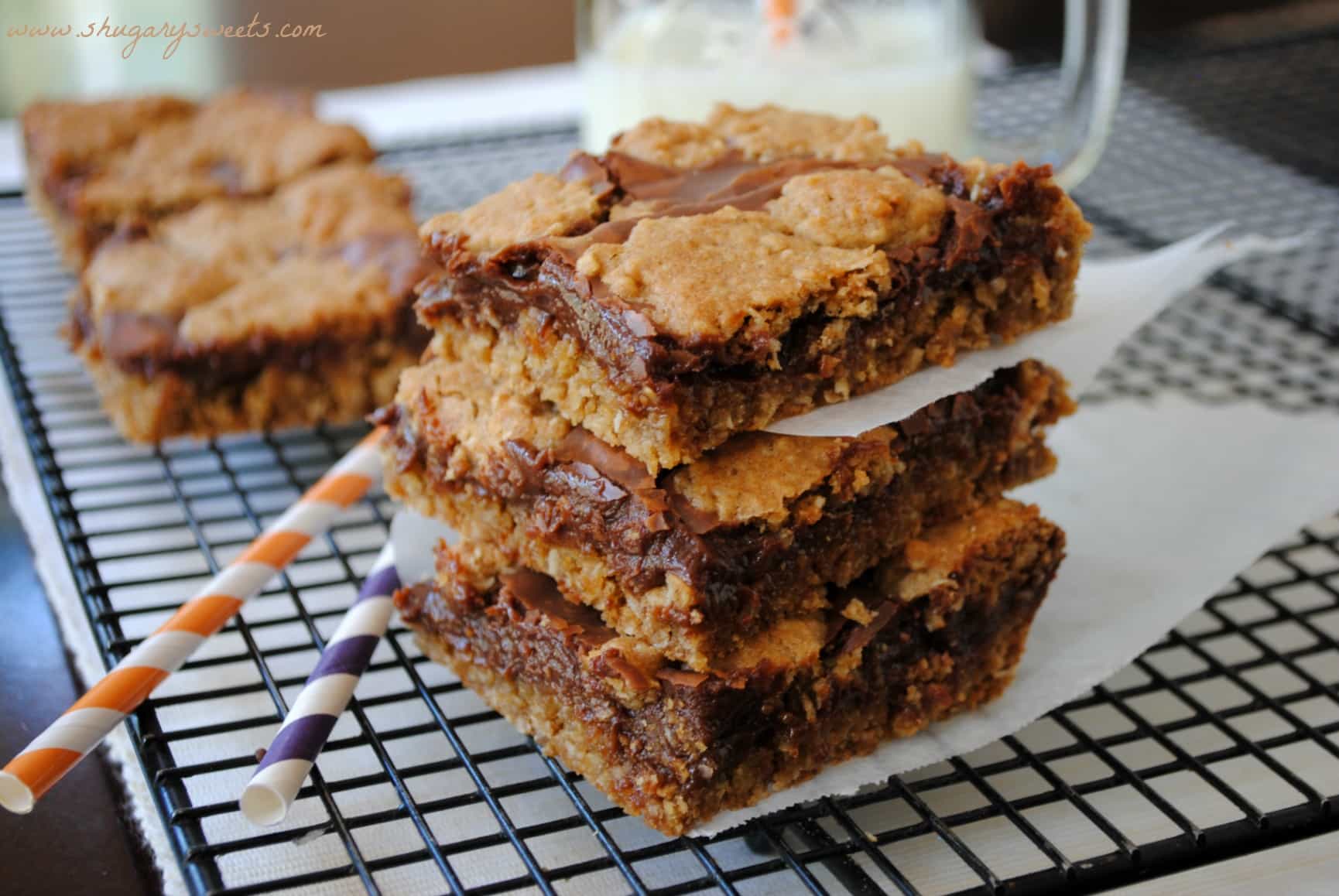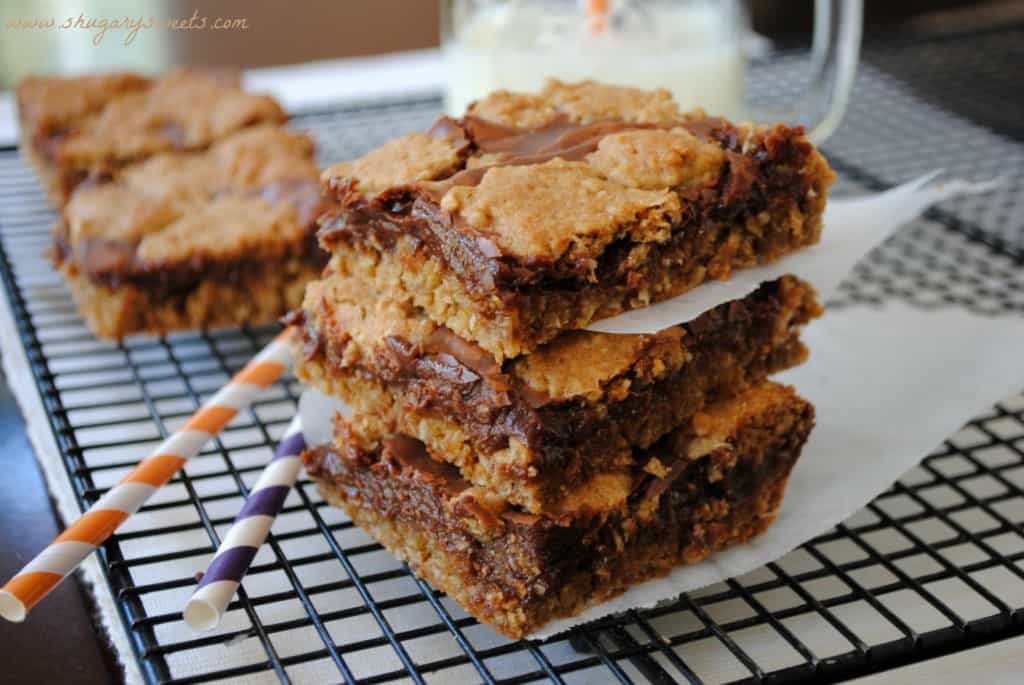 Butterscotch Marshmallow Bars: Ooey, gooey delicious butterscotch and chocolate bars (and marshmallow, duh)!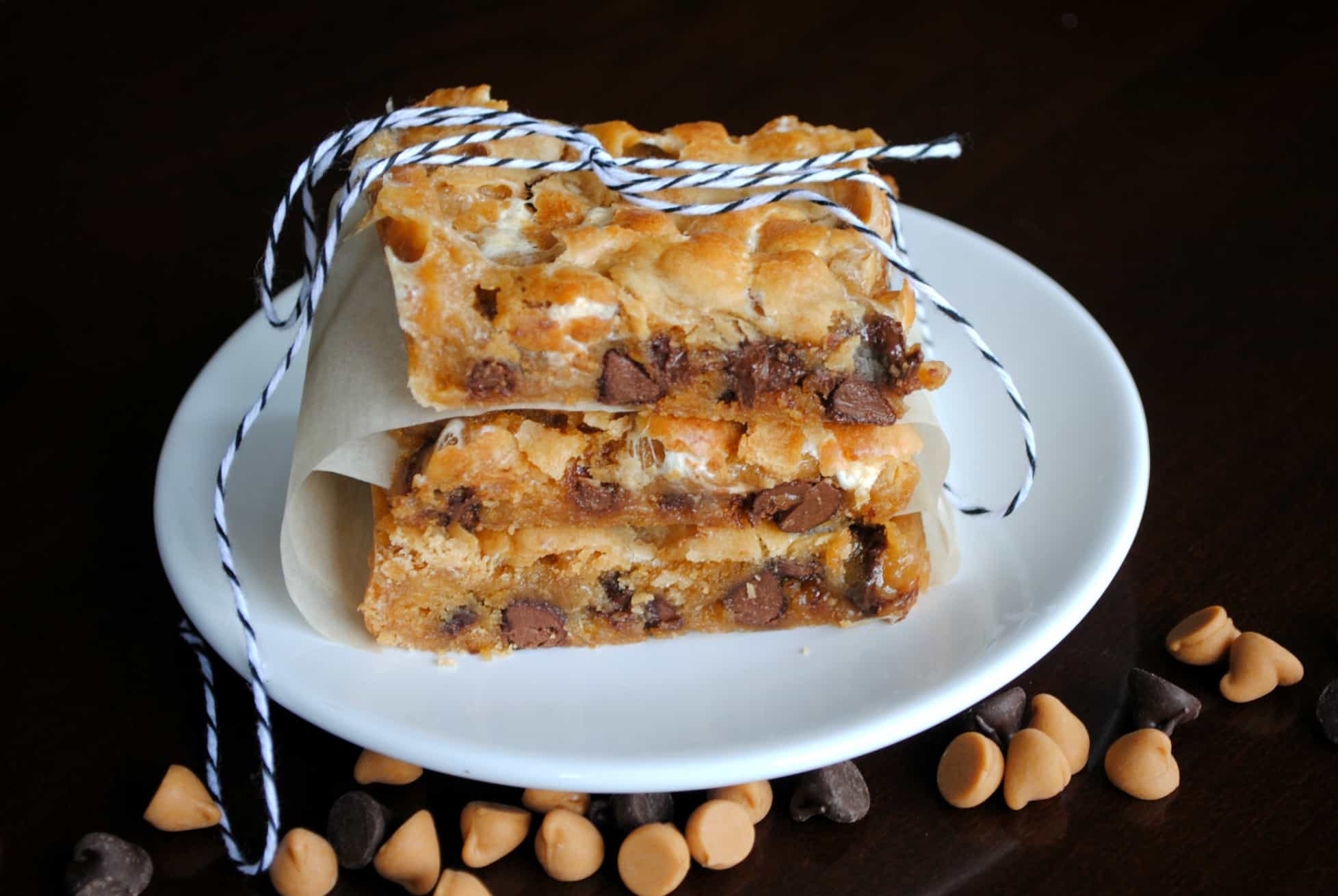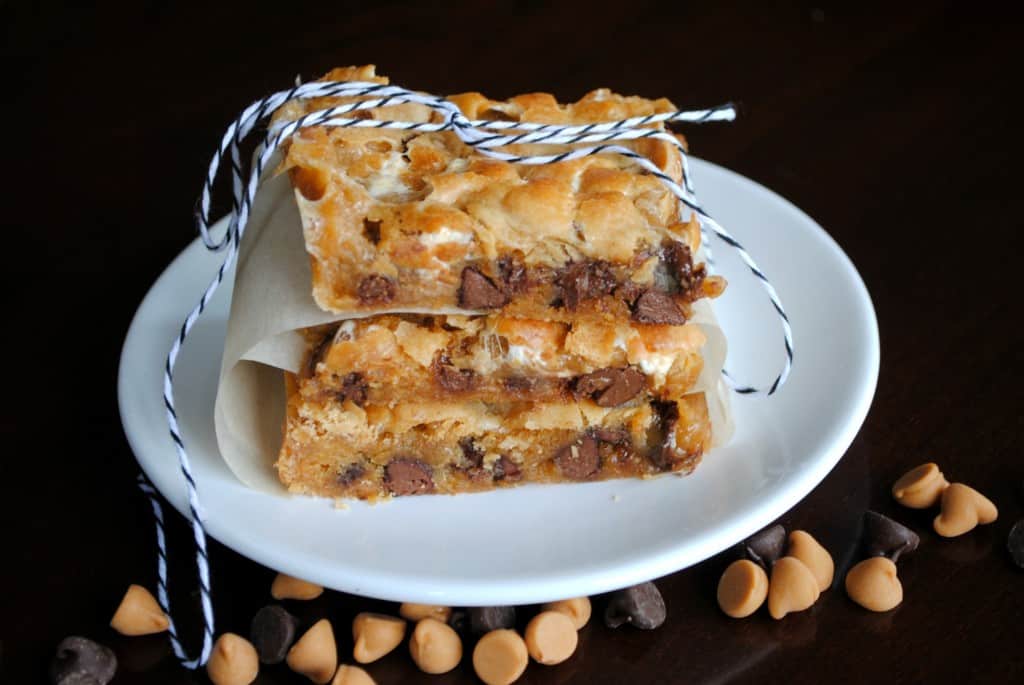 Triple Chocolate Caramel Butterscotch Bread: The name says it all, easy to make and even easier to eat!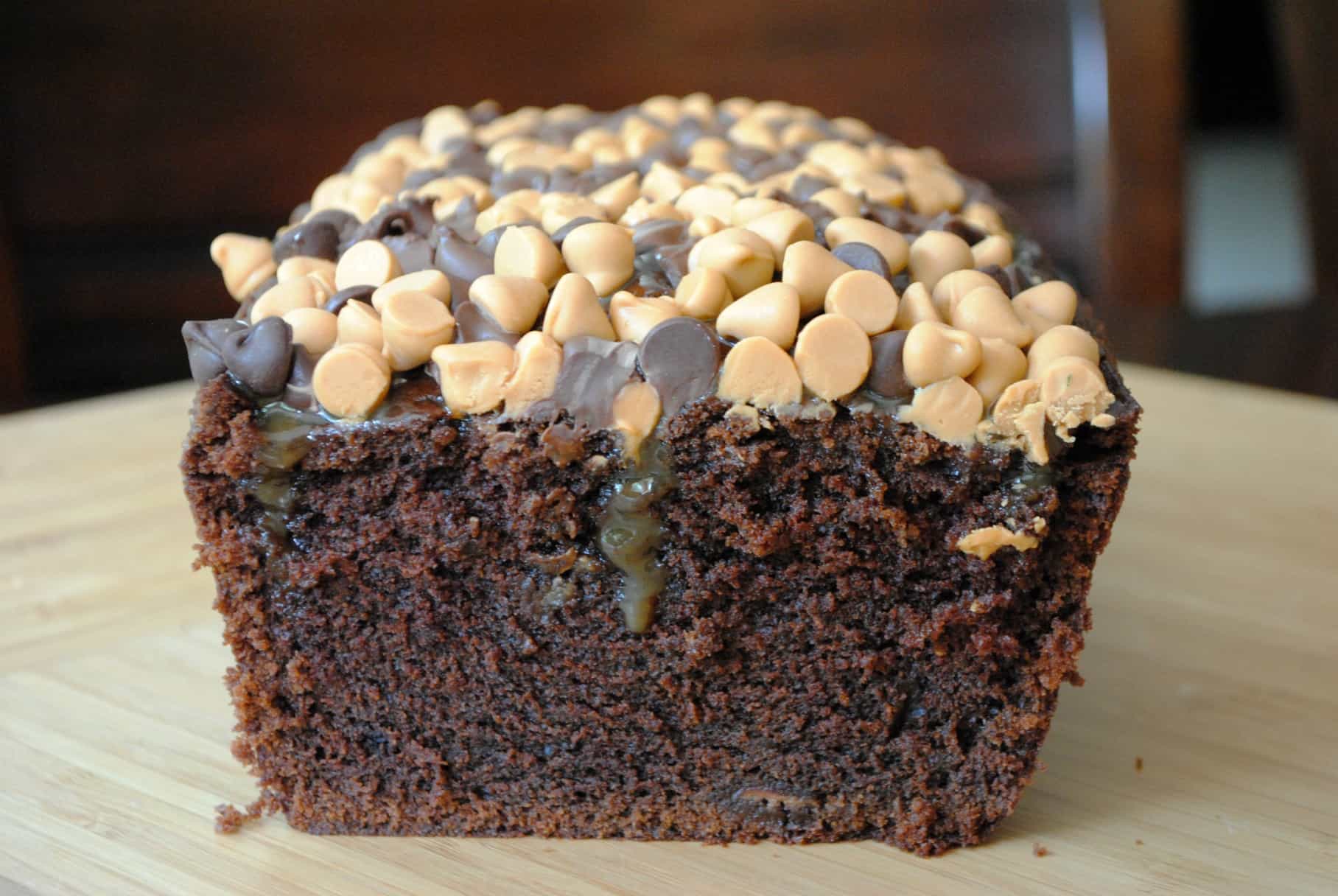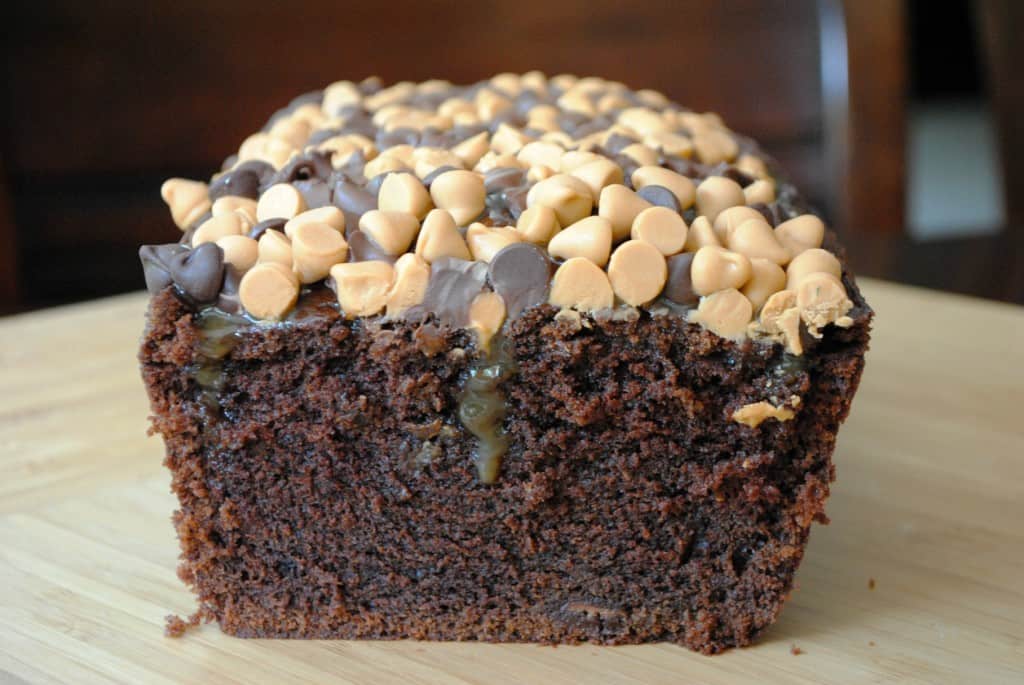 Simple Shortbread Cookies: sandwich two classic shortbread cookies with Nutella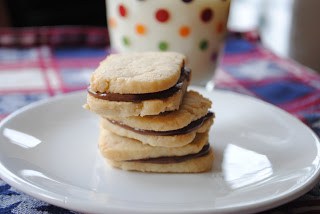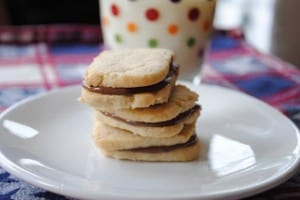 Jingles Cookies: shortbread cookies with anise extract (copycat Jingles)- can use any color sprinkles for year round enjoyment!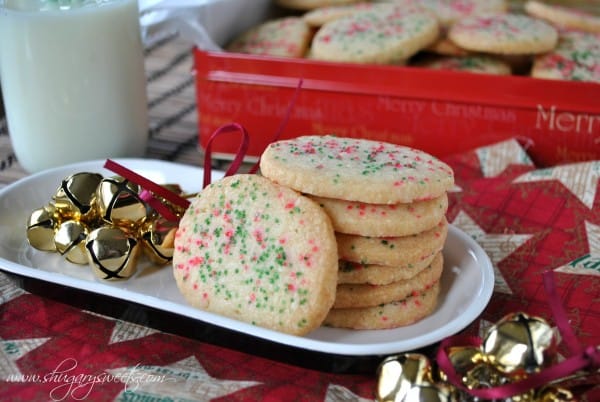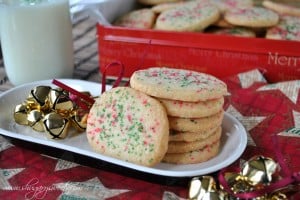 Never miss another Shugary update! Connect with Shugary Sweets here:
Facebook | Twitter | BlogLovin | Pinterest | Instagram | Google+
Yield: 45 small bars
Butterscotch Shortbread Bars
Ingredients
1 cup unsalted butter
1 cup powdered sugar
2 cup all purpose flour
1/2 tsp kosher salt
1 egg
1 cup butterscotch morsels
Instructions
In a small saucepan on medium-low heat, melt butter. Bring to a boil and allow to brown for 1-2 minutes. Remove from heat, allow to cool for a few minutes.
In a large mixing bowl, add melted butter with powdered sugar, mix completely. Add flour and salt. Mix together (will be crumbly). Add in egg and butterscotch, mix until completely combined.
Line a 15x10x1 baking sheet with parchment paper. Place dough on baking sheet and press (with palms of hand) to about 1/4 inch thick. Shape into a rectangle (doesn't have to touch side of pan). Mine was about 12x10.
Bake in a 350 degree oven for 20-25 minutes, until lightly browned. Remove from oven and cool about 5 minutes. Using a sharp knife, make slices into cookies about 3inch x 1inch. Don't separate, allow to cool completely.
When cooled, separate cookie bars (using knife if necessary). Store in air tight container for one week. ENJOY!