Butterscotch Marshmallow Bars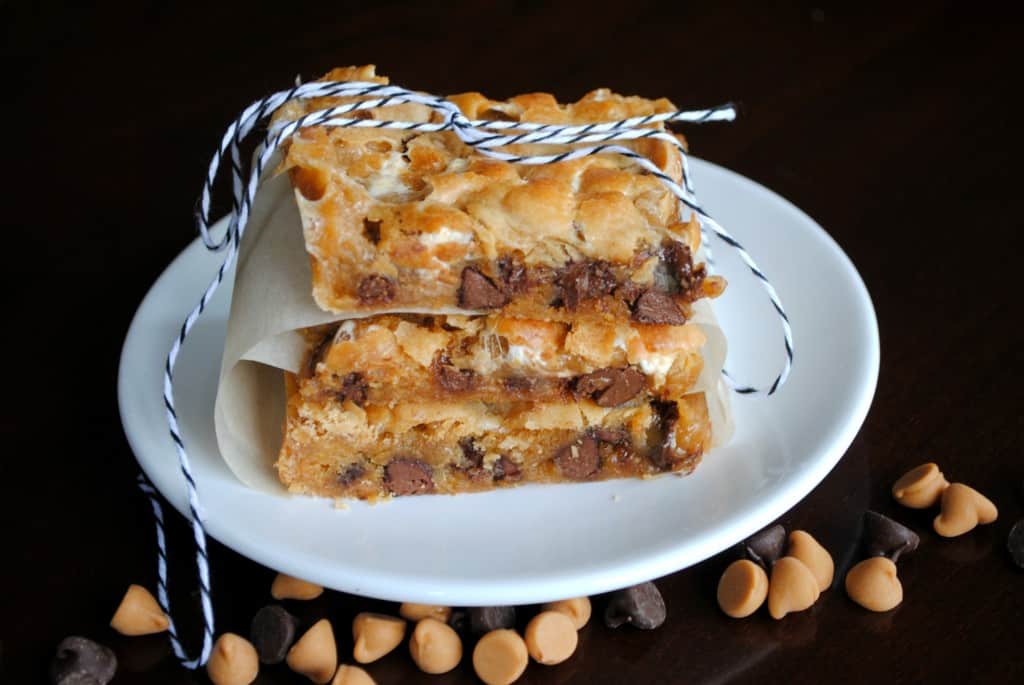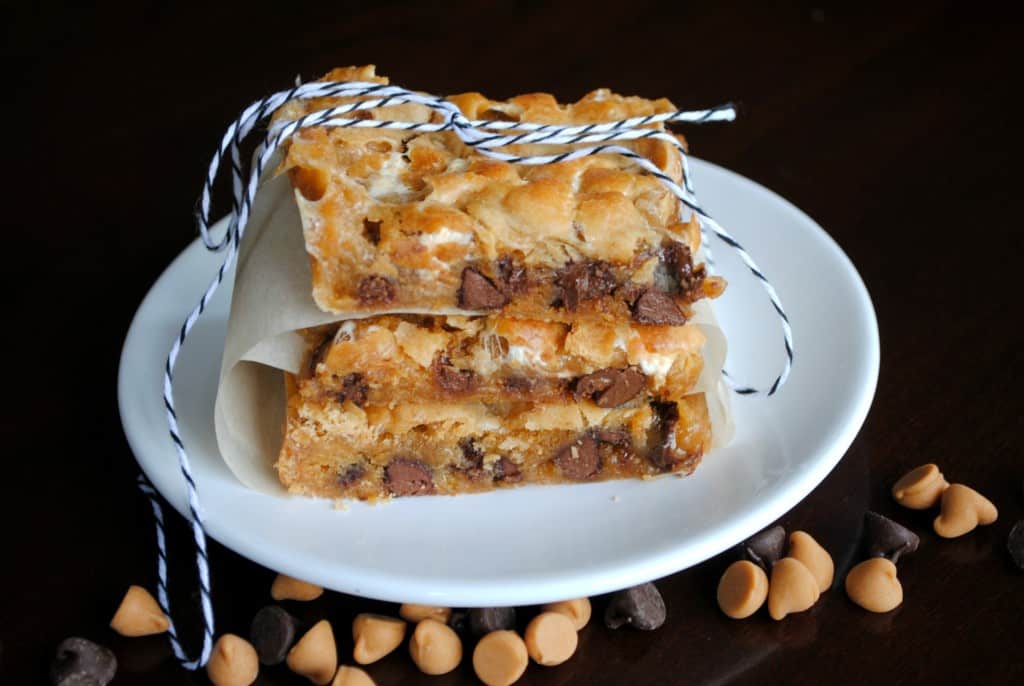 Oh. My. Gooey. Goodness. These bars are so sinfully delicious that you should NOT even bother making them unless you are okay with eating the whole pan by yourself.
While watching re-runs of Mad Men.
Drinking a giant glass of milk.
All Mondays should involve dessert. Just sayin.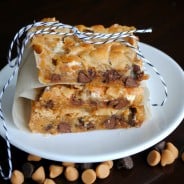 Butterscotch Marshmallow Bars
Ingredients:
1/2 cup butter
1 cup butterscotch chips
2/3 cup brown sugar
2 eggs
1 tsp vanilla extract
1 1/2 cup flour
2 tsp baking powder
1/2 tsp salt
2 cup mini marshmallows
1 cup semi-sweet chocolate morsels
Directions:
Preheat oven to 350 degrees. Line a 13×9 baking dish with parchment paper.
In small bowl, melt butterscotch chips with butter in microwave, at 30 second increments, stirring between each time. Set aside.
In large mixing bowl, add brown sugar, eggs, and vanilla. Mix in melted butterscotch chips, flour, baking powder and salt. Fold in marshmallows and chocolate chips. Pour batter into baking dish.
Bake for 18-22 minutes. Cool, cut into squares and refrigerate for one hour. Enjoy!
**recipe from The Cooking Photographer
MAKING THIS RECIPE? Share it with me on Instagram using the hashtag #ShugarySweets so I can see what you're cooking up in the kitchen!