Chewy, sweet Butterscotch Marshmallow Bars. Packed with brown sugar, butterscotch, chocolate chips and marshmallow, it's like a s'mores dessert!
Love easy bar recipes? Our M&M's Cookie Bars are so simple and loved by all. Or give this 7 Layer Bar recipe a try soon!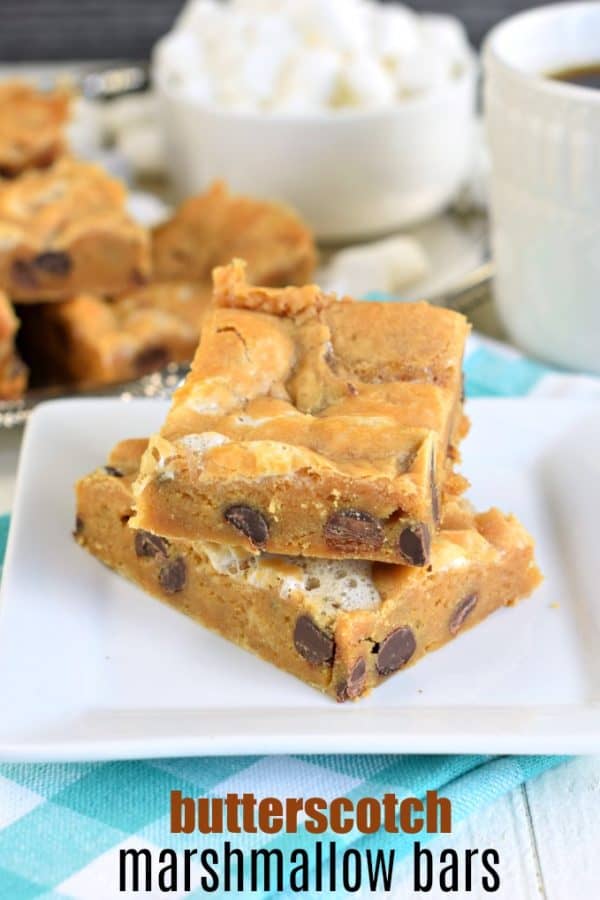 Why this Recipe Works
Butterscotch is like the forgotten flavor.
It's so rich and delicious, but people always tend to choose chocolate, peanut butter, or lemon desserts over butterscotch.
But can I be honest here? I think Butterscotch is my favorite of all flavors. Today's Butterscotch Marshmallow Bars are a hidden gem of a dessert.
It's what you get when you want a Butterscotch s'more. Something sweet and gooey…that's not all chocolate.
And when you eat these chilled out of the refrigerator? Whole new level of flavor!
Craving chocolate and marshmallow? Try our marshmallow brownies next! Or give our Mississippi Mud Cake a try soon.
How to make Butterscotch Marshmallow Bars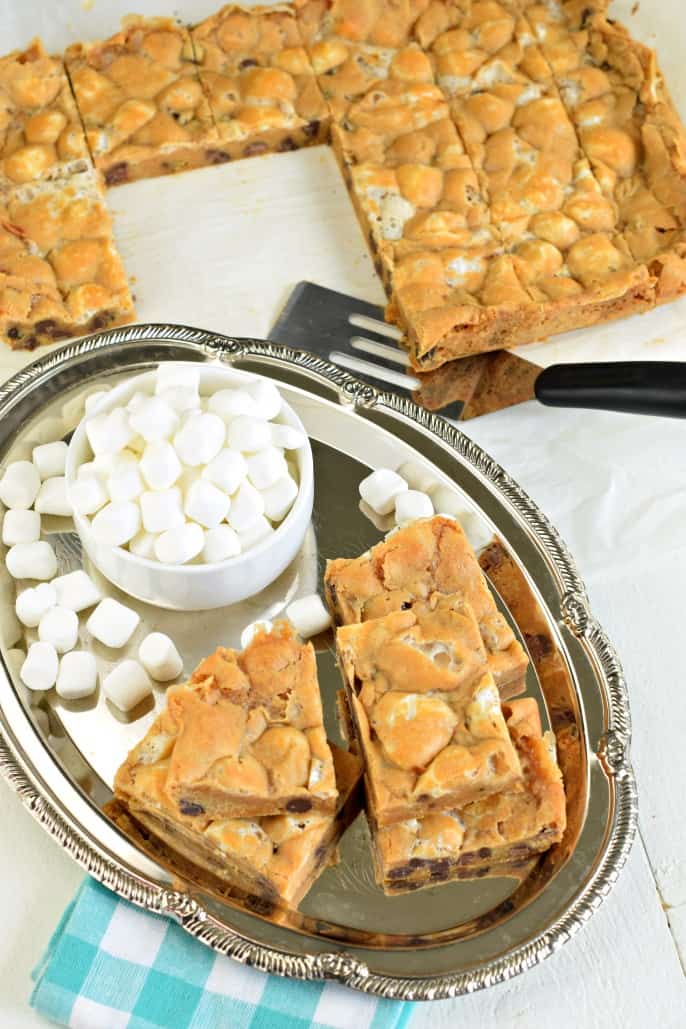 Prep. Preheat oven to 350 degrees F. Line a 13×9 baking dish with parchment paper. Set aside.
Melt Butterscotch. In a small glass bowl (or other microwave safe bowl), melt butterscotch morsels with butter in the microwave for 30 seconds. Stir, heat an additional 30 seconds. Stir, if not smooth yet, heat an additional 15 seconds.
Make Batter. In a large mixing bowl, add brown sugar, eggs, and vanilla extract. Mix in melted butterscotch chips, flour, baking powder, and kosher salt.
Fold in marshmallows and chocolate chips. Pour batter into prepared baking dish.
Bake for 18-22 minutes, until lightly browned. Cool completely.
Refrigerate at least one hour. Cut into bars and enjoy!
Tips and Tricks
Parchment Paper. Definitely use it. It will keep these gooey, sticky bars from sticking to the pan. Don't accidentally use foil or wax paper, won't have the same results.
Storage. These bars taste best when chilled, but can be stored in airtight container at room temperature.
Freeze. You can freeze these bars by wrapping in plastic wrap then sliding into freezer safe ziploc or airtight container. Freee for up to 3 months.
Substitutions. Swap out the butterscotch morsels for peanut butter morsels. You're welcome!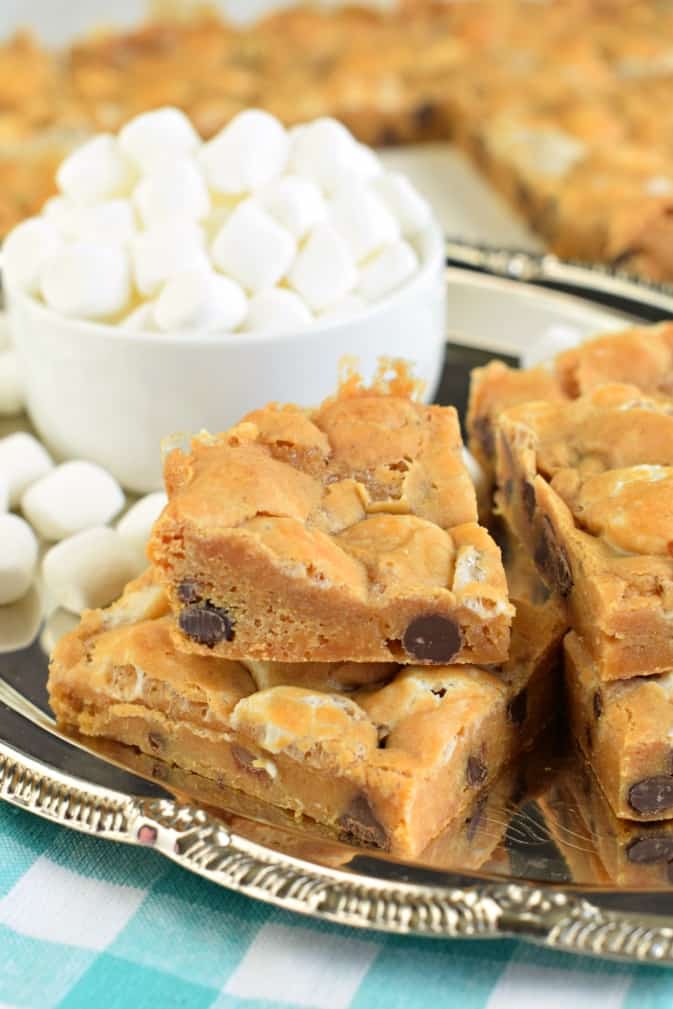 More Butterscotch Desserts