Whether you call these by Swedish Heirloom Cookies or by many of their other names (Snowballs, Mexican Wedding Cookies, Russian Tea Cakes), you just need to try them. The buttery almond flavor melts in your mouth!
Love these nutty cookies? Try our favorite melt in your mouth Pecan Sandies for a delicious twist.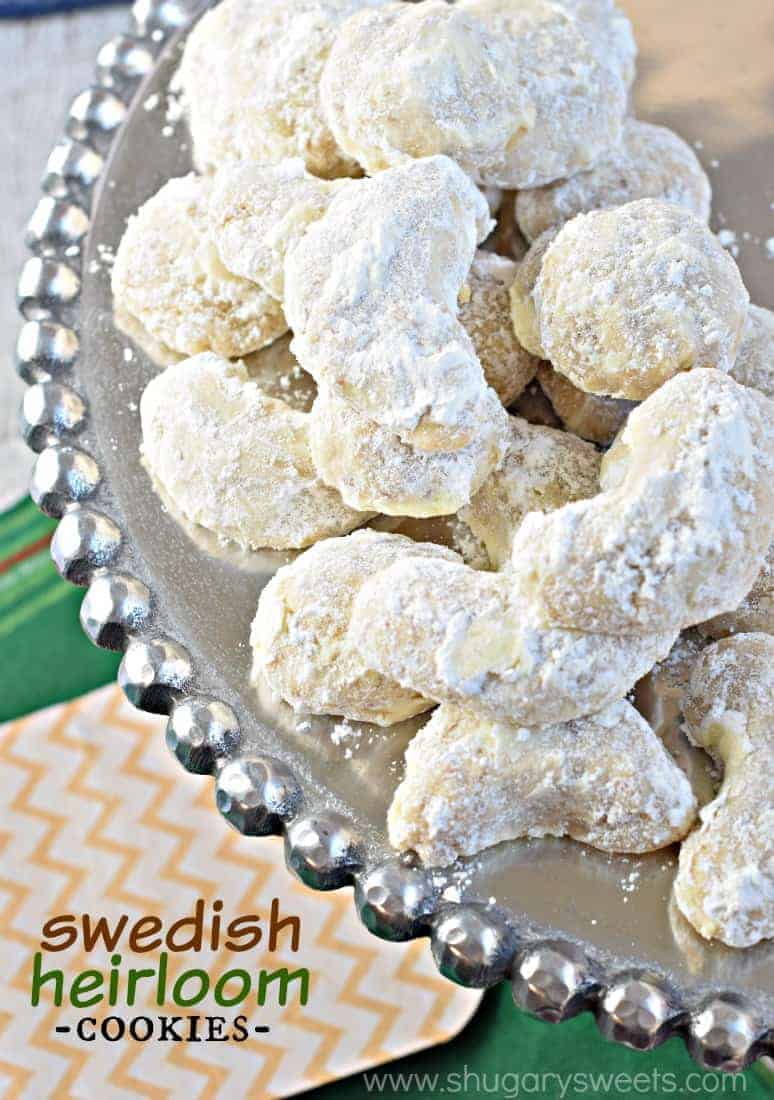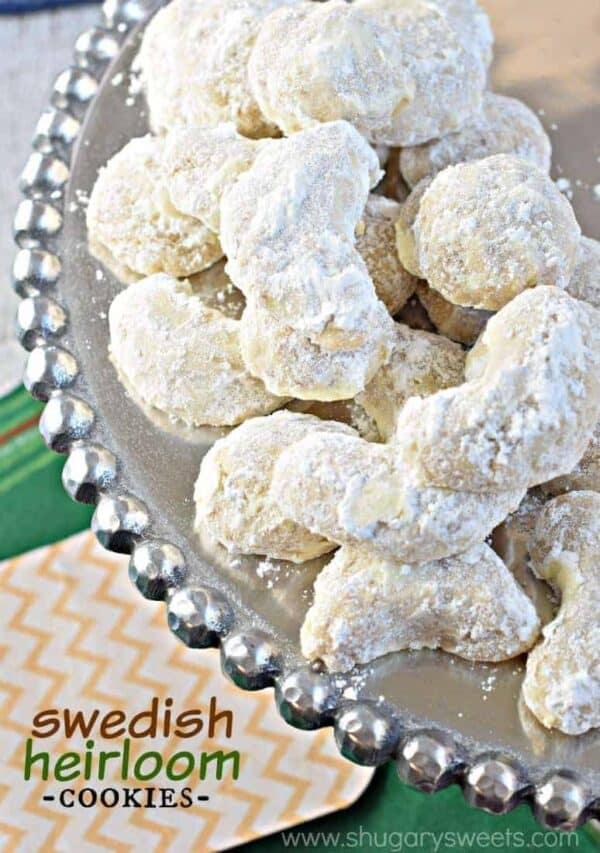 Why this Recipe Works
I'm on a roll this holiday season sharing some of my family's favorite recipes! From our Fannie May fudge and No Bake Cheesecake to my Cream Cheese Sugar Cookies, there is something you must like?!?
Growing up, my mom ALWAYS made these cookies. I called them crescent cookies, because of the shape. They were like crescent moons. But when I say crescents now, people think of the bread.
Making a batch of these, I was reminded how easy they are to make. I even created a little video again for you all (I promise my videos will get better with time)!
How to Make Snowball Cookies
Use Fisher Nuts Almonds! I love the flavor of their nuts, and the fact that they are preservative free! I used the Fisher Sliced Almonds, but whole almonds would work exactly the same. You're going to pulse them in your food processor until they are a fine crumb.
When shaping the dough, make them small. The smaller the better! One bite cookies are the best, haha! I use about 1 Tbsp dough, maybe a little bit less.
While the cookies are still warm, roll them into the bowl of powdered sugar. Once they are cooled, sprinkle even more powdered sugar on them, you want to inhale the powdered sugar till you cough. Kidding. But you know it happens.
Store these cookies in an airtight container for up to one week!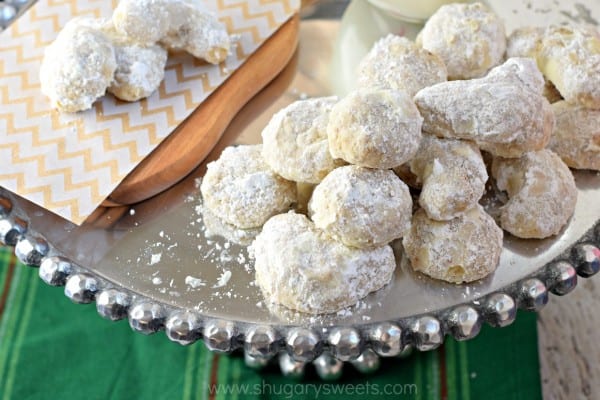 More Cookie and Easy Dessert Recipes
Give Christmas dinner a decadent finish with this Eggnog Cheesecake Cake. A creamy center and plenty of spice make this the ideal dessert for a cozy holiday celebration!