Swedish Heirloom Cookies are melt-in-your mouth cookies with a buttery almond flavor. They're also known as Snowball Cookies or Mexican Wedding Cookies, depending on where you're from!
Love these nutty cookies? Try our favorite melt in your mouth Pecan Sandies for a delicious twist. Give our Lebkuchen cookies, soft German gingerbread, a try this holiday.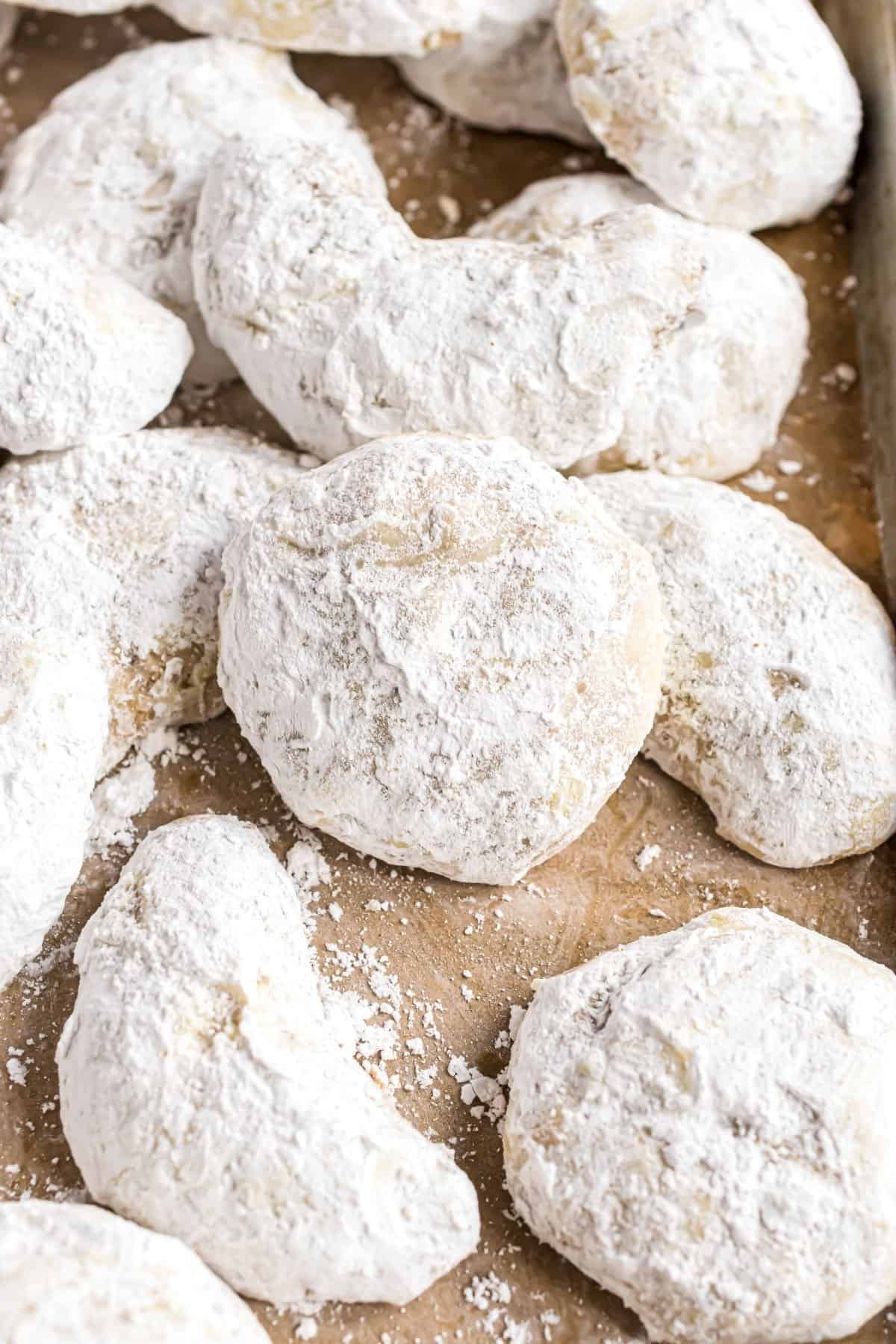 Why These Cookies are Best
Growing up, my mom ALWAYS made these cookies. These are one of my favorite christmas cookie recipes!
She called them crescent cookies, because of the shape. You might know them as Swedish Heirloom Cookies, too.
When I make them for the holidays I like the name "Snowball Cookies." The powdered sugar makes them look straight out of a winter wonderland!
Snowball Cookies are similar to shortbread with a crumbly, buttery taste and sweet sugary coating.
They're easy to make even if you don't have a lot of baking experience.
You can make them with all kinds of nuts to change up the taste.
Snowball Cookies stay fresh and delicious for up to a week. Perfect for gifts and holiday cookie trays!
Ingredient Notes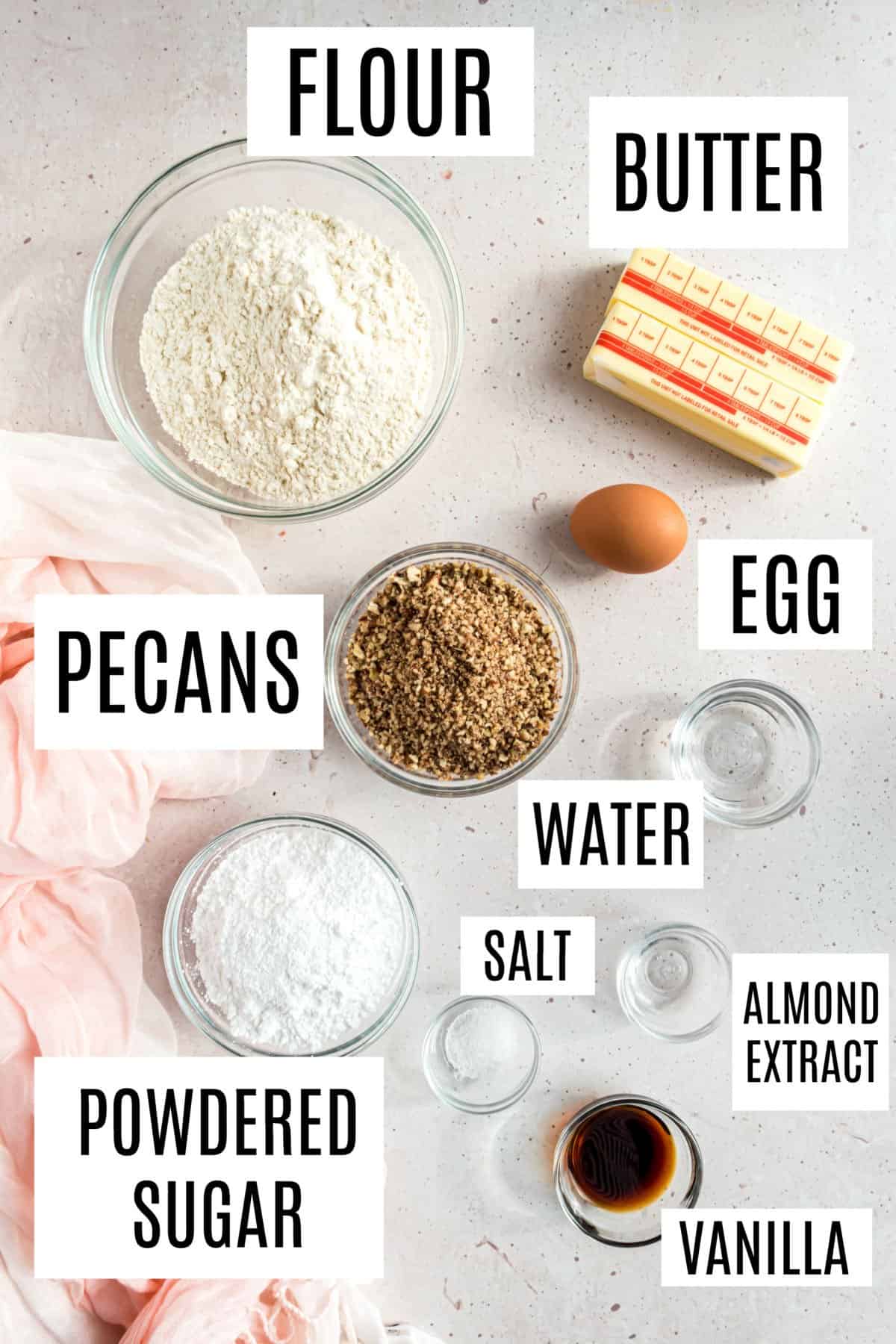 Nuts – We used ground pecans, which give the cookies a little added texture and incredible nutty flavor. Make sure to use FRESH nuts! Toast the pecans for best flavor.
Unsalted butter – Butter is a must for these cookies. You can use salted butter if that's all you have; just leave out the added kosher salt in the recipe.
Vanilla extract – We use a full tablespoon to give the snowball cookies a rich, creamy aroma and flavor. Use our homemade vanilla extract for best results.
Almond extract – This blends beautifully with the vanilla to enhance the flavor of the ground nuts.
Powdered sugar – The fine sugar binds to the butter in the cookies for that melt-in-your-mouth crumb. You will need additional powdered sugar for rolling the baked cookies.
Easy Instructions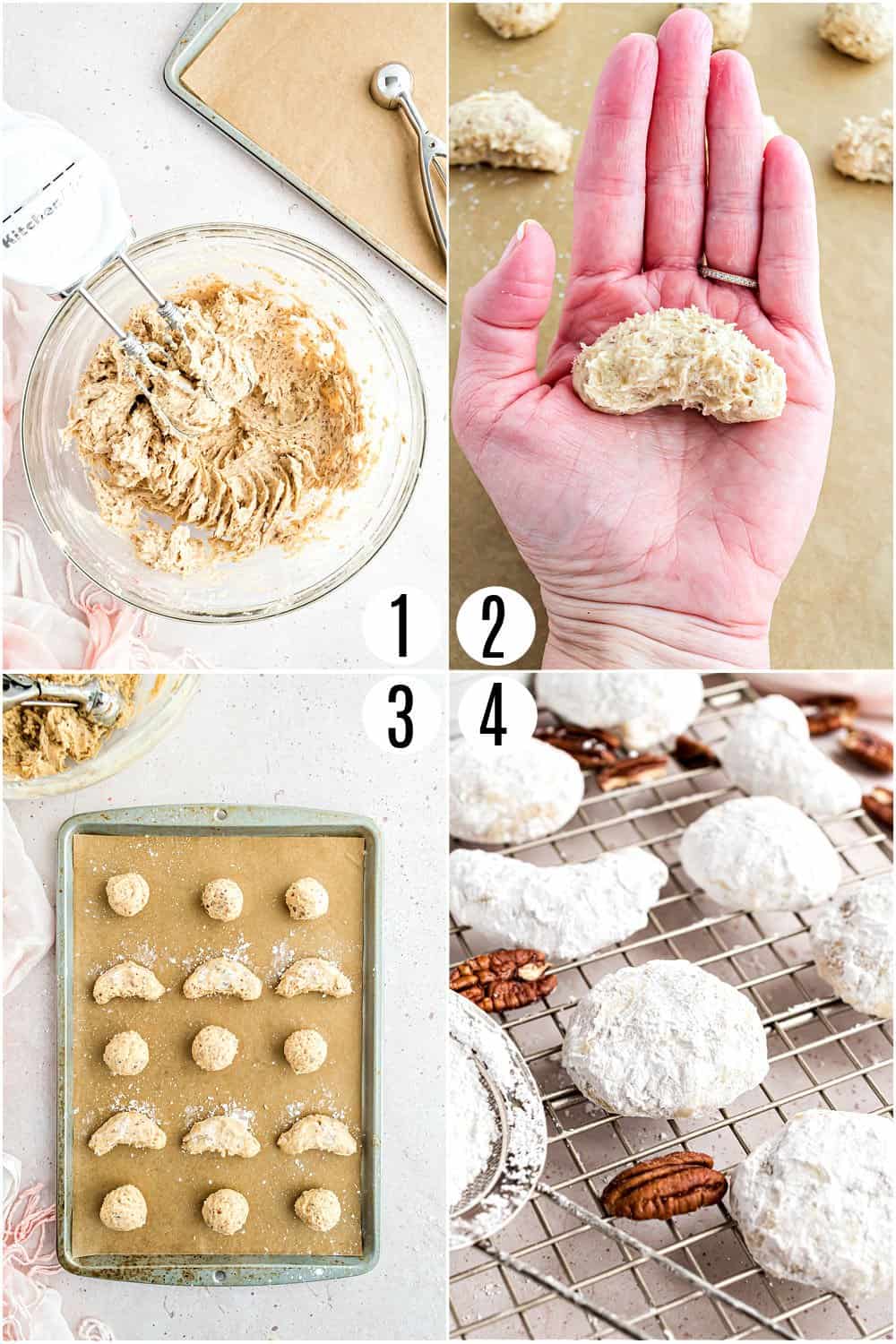 STEP 1. Grind the nuts. After toasting the nuts (if desired) place the nuts in your food processor and pulse to form coarse crumbs.
STEP 2. Make the cookie dough. Cream together the butter, powdered sugar and salt. Now beat in the remaining ingredients to form a dough.
STEP 3. Shape and bake. Use your hands to shape the dough into small balls or crescents. Bake for about 12 minutes, or until the cookies are set.
STEP 4. Roll in powdered sugar. Immediately roll the warm cookies in powdered sugar. Let cool and enjoy!
Tips and Tricks
When shaping the dough, make them small. The smaller the better! One bite cookies are the best. I use about 1 Tablespoon of dough for each cookie, maybe a little bit less.
Be generous with the powdered sugar! Once they are cooled, sprinkle even more powdered sugar on them. You want the cookies to create a powdered sugar cloud that puffs into your face as you take a bite!
Store these cookies in an airtight container for up to one week. Feel free to add more powdered sugar just before serving!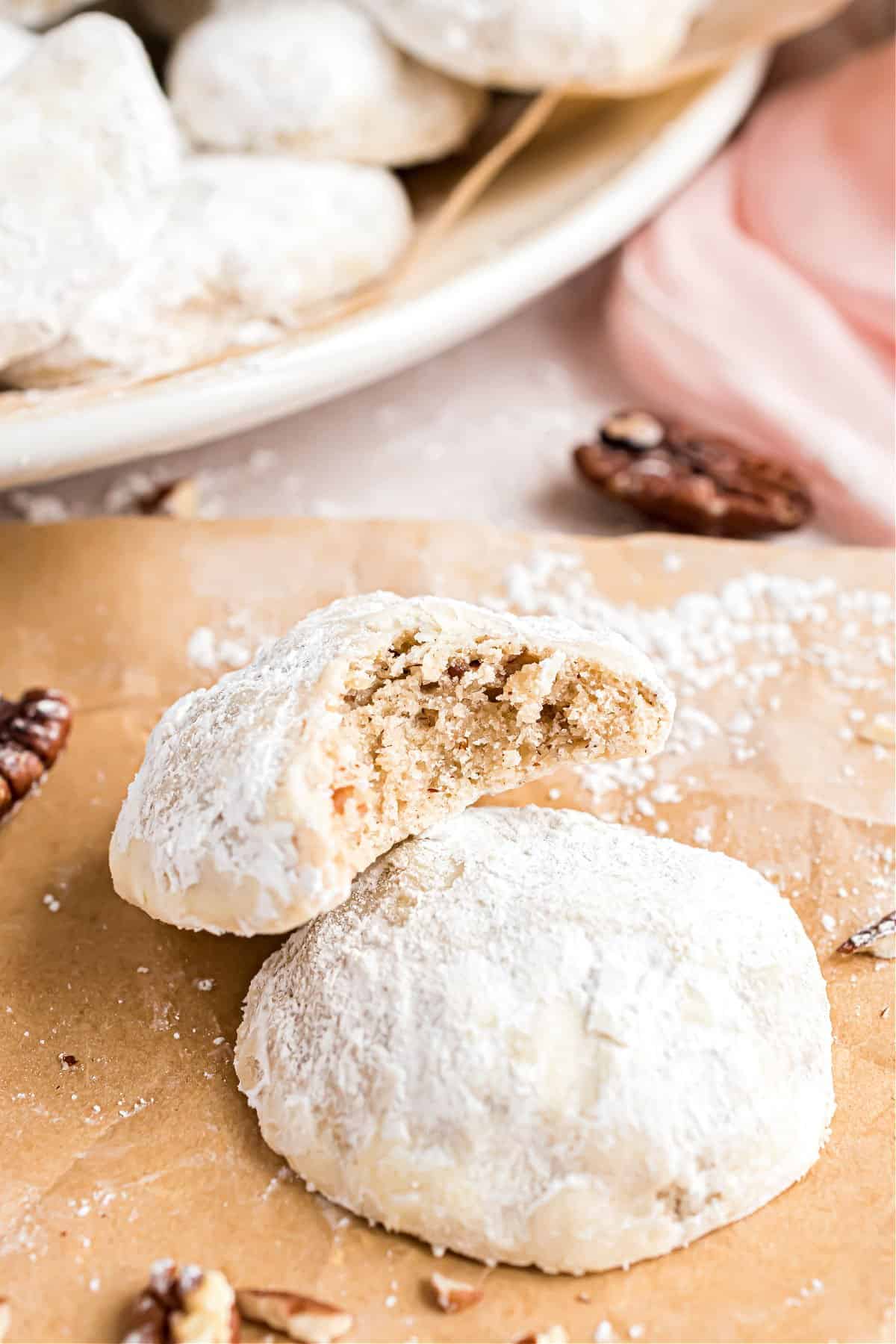 Recipe FAQs
Can I make Snowball Cookies with almonds? What about walnuts?
Yes, both almonds and walnuts are a delicious substitute for the pecans in snowball cookies! Many traditional Swedish Heirloom Cookie recipes call for black walnuts.
I don't have almond extract. What should I use instead?
If you don't have almond extract, substitute more vanilla extract instead. The Snowball Cookies will still taste delicious.
Why is my snowball cookie dough sticky?
The snowball cookie dough may be sticky because you did not add enough flour. Use my tips for how to measure flour to get best results from my recipes. Adding too much water would also result in a sticky dough.
How fine do I need to grind the nuts?
The nuts should be fine, but not powdery. I pulse mine about 3-4 times in a strong food processor to get the right consistency. A few larger nut pieces left are fine. It adds a fun variety of texture to the finished cookies!
Can I freeze snowball cookies?
Yes! Snowball Cookies freeze beautifully. Make sure to keep them in a freezer safe container. I recommend a container with structure and a lid, like tupperware, for storing these rather than freezer bags. The delicate cookies break easily, especially when frozen. Handle frozen cookies with care, thaw and enjoy within 3 months.