White Chocolate Peanut Butter Cookie cups with a White Chocolate Reese's cup tucked inside. Chocolate- check. Peanut Butter- check! Sprinkles- check!
Come join me today as I celebrate "Take a Bite of my State Cookie Eggs-change" for the Ohio Poultry Association!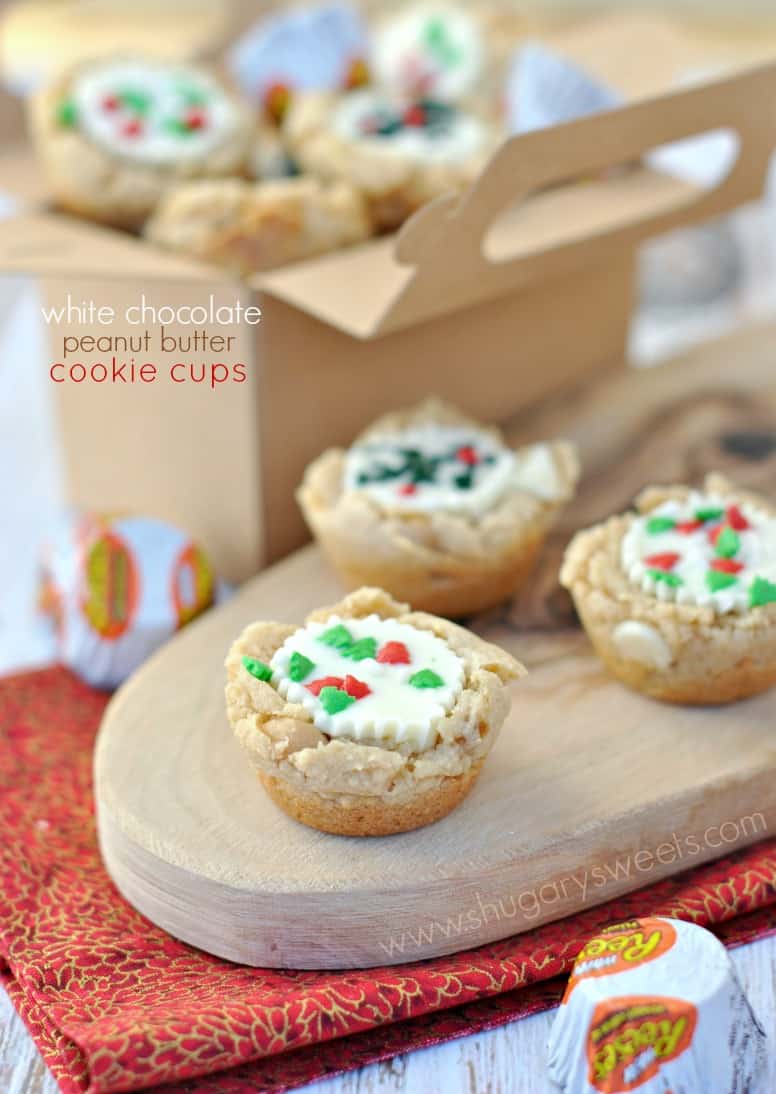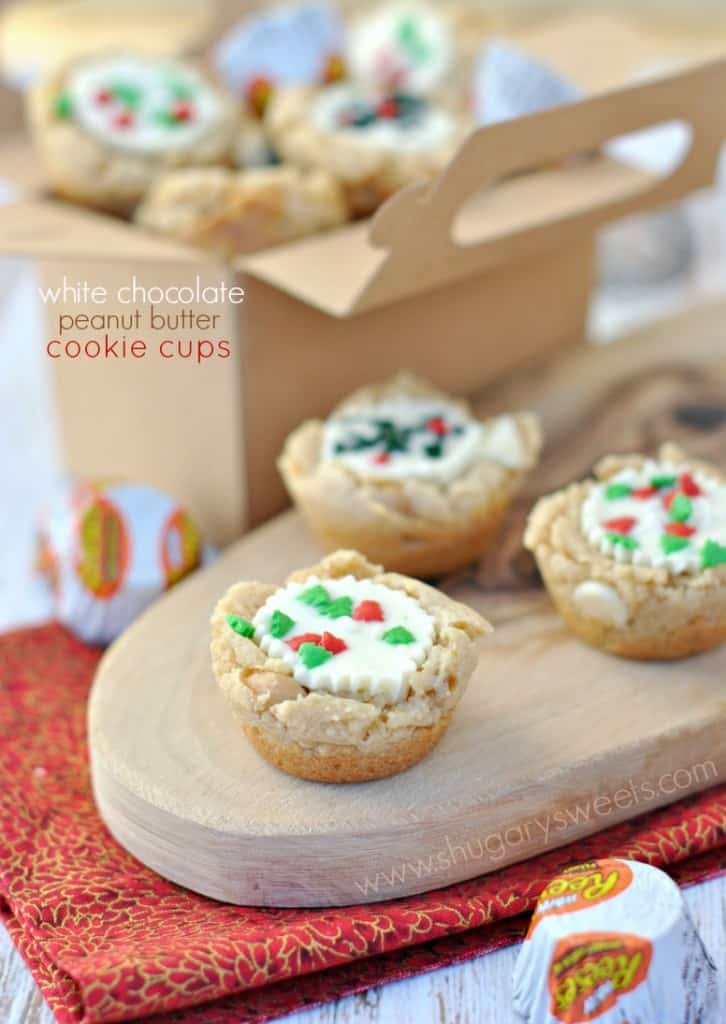 So yesterday, I finally got around to sharing my Peanut Butter Buckeyes recipe. Having lived in Ohio now for over 7 years, these people LOVE their Buckeyes. Both the candy and the college!
Haven't had a buckeye candy yet? They are soft peanut butter balls dipped in chocolate. Pure, simple, delightful treats!
When the Ohio Poultry Association asked me to make a cookie based on my state of course Buckeye's came to mind. And of course, buckeyes are a candy not a cookie. And of course, as you may know if you read this blog for any length of time, I don't do "regular."
Which means, you're not going to get a chocolate cookie with peanut butter morsels. (although I do have a chocolate cookie bar with peanut butter morsels recipe on the blog HERE). Nope. Not today.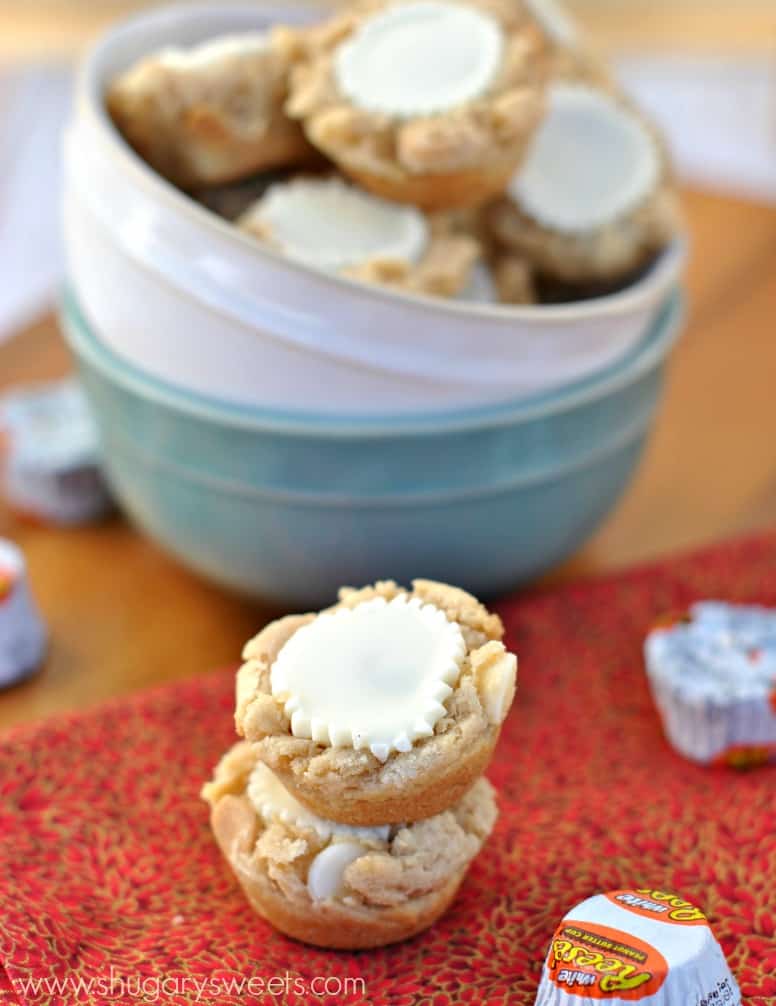 Instead how about a chewy WHITE CHOCOLATE cookie cup with a peanut butter cup inside. It's like a buckeye….but totally NOT a buckeye. However, one bite into these cookie cups and you will see why it SHOULD be the state cookie. Soft, chewy cookie with a peanut butter center!
The extra eggs in this recipe help give my cookies some CHEW. I love chewy cookies. Nothing cakey. Nothing dry. Just perfect, chewy cookies.
Speaking of eggs, did you know more eggs are consumed during the winter holiday season than at Easter? All those cookies, brownies and cakes we create are all made with EGGS. And of course, the eggnog.
Did you also know that OHIO is the second largest egg producing state in the nation? Ohio egg farmers produce over 7.6 billion eggs each year. Crazy right?!?
This season, grab your carton of eggs and get baking! And don't forget the sprinkles. Cause we all know sprinkles make everything more festive! These would be so pretty on your holiday cookie trays (and probably one of the first to go!) ENJOY!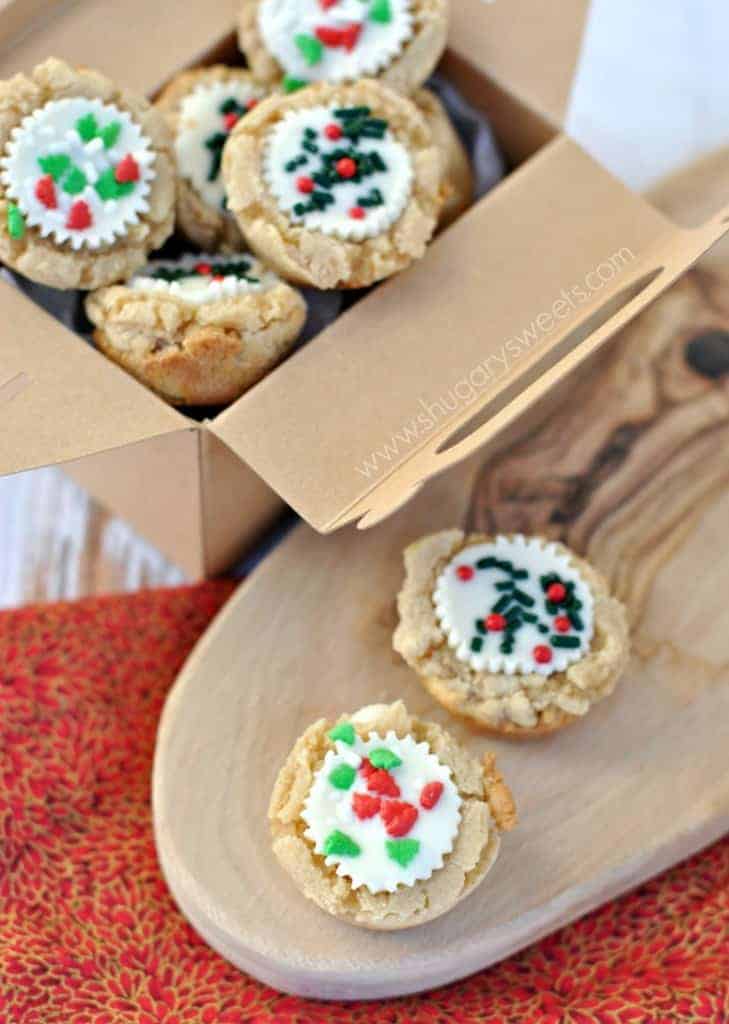 Connect with the Ohio Poultry Association:
facebook | twitter | pinterest
Connect with Shugary Sweets! Be sure to follow me on my social media, so you never miss a post!
Facebook | Twitter | Google+ | Pinterest | instagram | Bloglovin'
Looking for more Cookie Ideas?
Check out this list of over 60 Holiday recipes!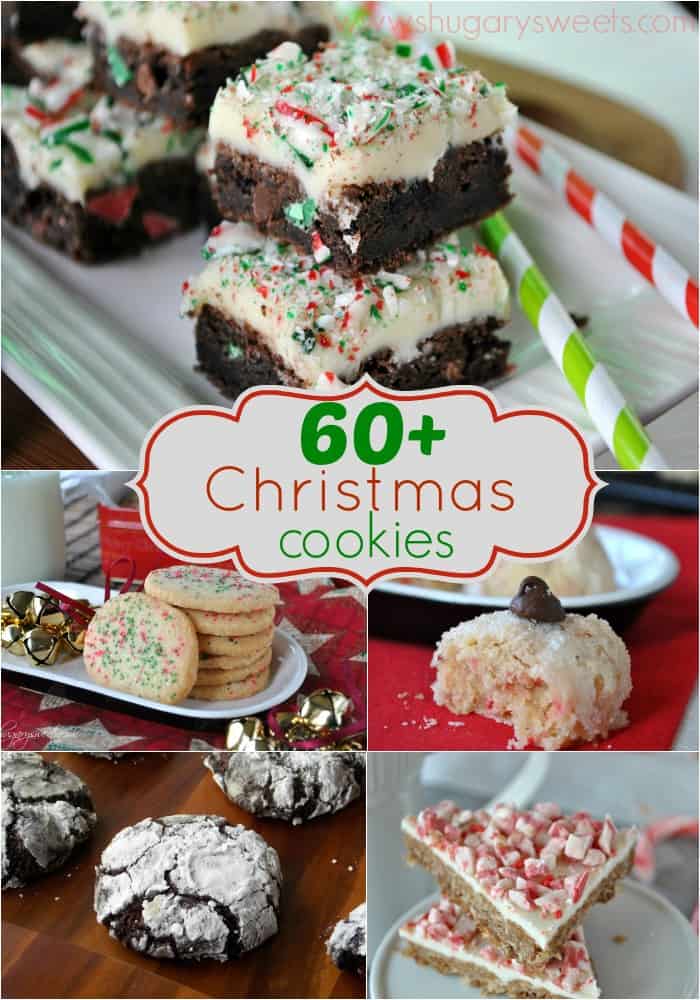 My Cookies, Brownies and Bars Pinterest Board is also filled with lots of mouthwatering recipe ideas!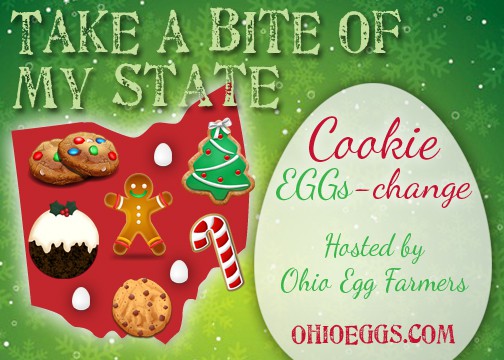 ****This post is sponsored by the Ohio Poultry Association. I was compensated to create my own recipe, however all opinions are my own.