Delicious cookies for the holidays!! Peanut Butter and Jelly Thumbprint cookies; so good the adults may not share!
Be sure to sign up for my email…new recipes in your inbox!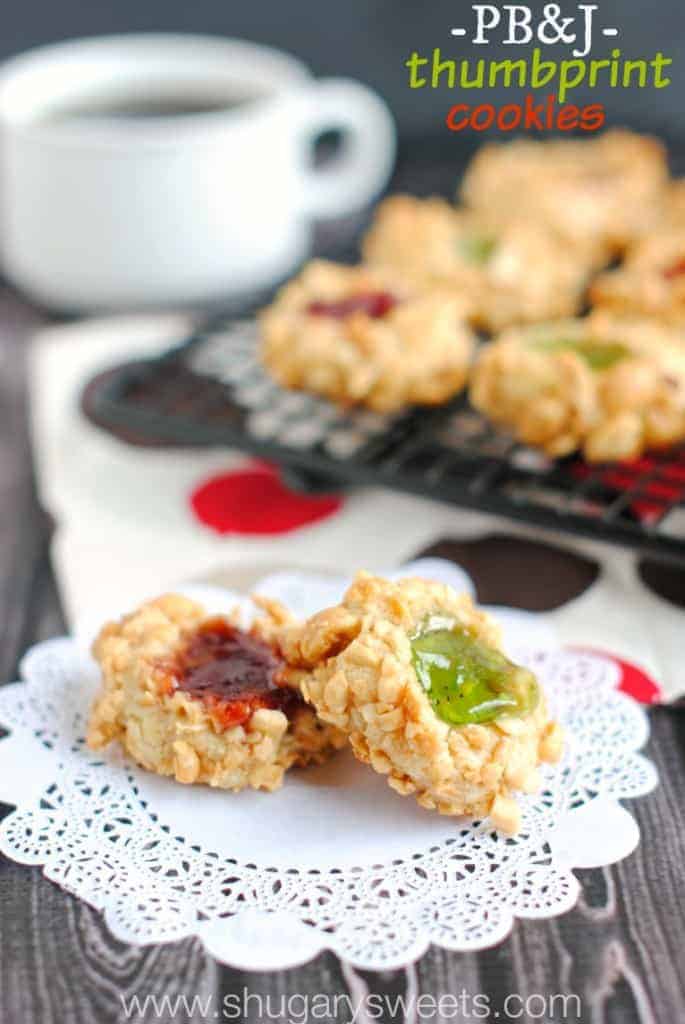 These cookies make their way to our family Christmas dessert table every year. Either via my grandma or my aunt baking them.
And truth be told, I've never eaten them. Not once. In all the years growing up, they were there, taunting me with their gooey jelly centers. And I always chose these peppermint puffs. Or chocolate peanut butter fudge. Or anything. Never once choosing the thumbprint cookie.
Then a month or two ago as I was unpacking some of my cookbooks and recipe cards, I came across our family recipe. Clearly it was a sign that I needed to make these odd looking cookies.
So I did. And you know what?
THEY ARE FREAKING DELICIOUS.
I'm sorry I yelled. But OMG, why have I avoided these cookies all these years? As I child, I can understand, choosing something with chocolate instead.
But as an adult? Well, there is no excuse.
I don't know about you, but I love pb&j sandwiches. Even as an adult, LOVE them.
These cookies are a grownup pb&j. Seriously. The crunchy peanut butter shell with the gooey jelly filling. You guys….what was wrong with me all those years?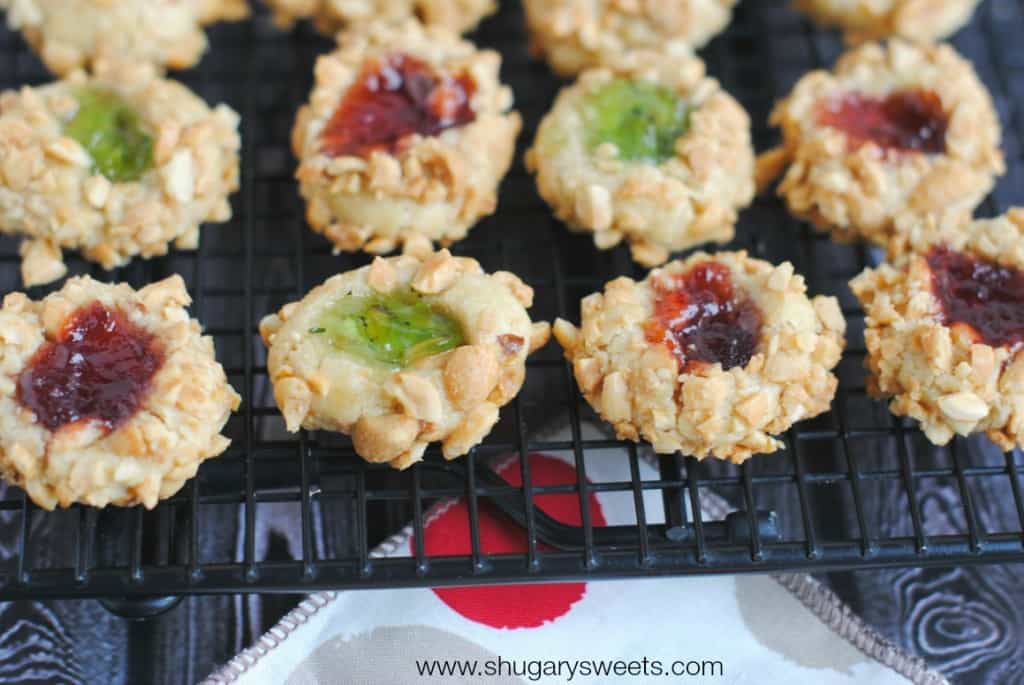 Actually. I think I know the secret. I think my parents, my aunts, and even my grandma were in on a big secret. Don't encourage the children to eat these cookies.
Cause duh. More for the adults to enjoy!!!
Don't worry, my dear family, your secret is safe with me!
Connect with Shugary Sweets! Be sure to follow me on my social media, so you never miss a post!
Facebook | Twitter | Google+ | Pinterest | instagram | Bloglovin'
Sign Up to receive an email in your inbox for each new recipe:
Yield: 24 cookies
Thumbprint Cookies
Ingredients
1/2 cup unsalted butter, softened
1/4 cup light brown sugar, packed
1 large egg, divided
1/2 tsp almond extract
1 cup all-purpose flour
1/4 tsp kosher salt
1 cup chopped peanuts
3 Tbsp red jelly
3 Tbsp green jelly
Instructions
In a large mixing bowl, blend butter, sugar, egg yolk and almond extract. Add in flour and salt until completely combined. Shape dough into 1 inch balls.
In a small bowl, whisk egg white until frothy. Place chopped nuts into a separate small bowl.
Dip each ball into egg white then roll in nuts (pressing gently so they stick). Place on a parchment paper lined baking sheet. Using thumb, gently press the center of each cookie to make an indent. Place about a teaspoon of jelly into each indent.
Bake in a 350 degree oven for 12-14 minutes, until nuts begin to brown. Cool completely. Store in airtight container at room temperature for about 5 days. ENJOY.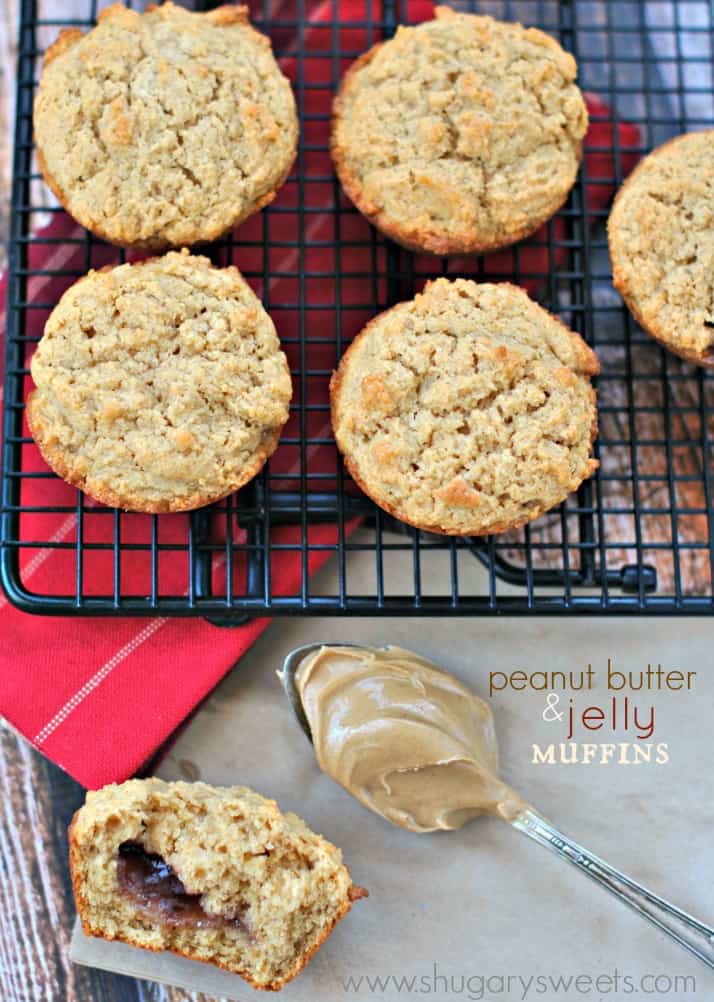 Peanut Butter and Jelly Muffins: a delicious breakfast treat from The Recipe Girl Cookbook
**This post may contain affiliate links. See my disclosure policy for more information!!**